National Football League
National Football League
Best yet to come for Packers RB Grant?
Published
Dec. 17, 2009 4:58 p.m. ET

The Green Bay Packers have such a pass-first offense that it might be easy to overlook running back Ryan Grant.
Yet if Grant keeps up his recent trend of strong late-season performances, the Packers will become even more potent as they make a push for the playoffs.
Grant ran 62 yards for a touchdown on Green Bay's first play from scrimmage at Chicago on Sunday, then scored a 1-yard touchdown in the fourth quarter to give the Packers a 21-14 victory. He finished with 137 yards rushing, his second 100-yard game in the team's five-game winning streak.
Grant doesn't expect the Packers to abandon their passing game as the weather turns cold. But going into Sunday's game at Pittsburgh, Grant knows he can make life easier for the Packers' talented wide receivers.
``The offense feels like we can control the ball running, and that doesn't mean running every play,'' Grant said. ``If we can control the line of scrimmage by running the ball, the majority of the time, we're going to win the game. Because we have such phenomenal talent at wide receiver and such a phenomenal passing game that it makes it so much easier on them.''
Led by sharp young quarterback Aaron Rodgers and one of the league's best receiver groups, the Packers aren't known as one of the NFL's stronger running teams. Nor is Grant widely considered an elite back.
Still, he has 1,068 yards rushing this season, seventh-best in the league. As a team, the Packers are 13th in rushing.
``Our running game's not as pathetic as everybody thinks it is,'' offensive coordinator Joe Philbin said. ``And I'm one of the worst ones. I'm not happy with it a lot of times. But our guys, they're not chopped liver.''
Grant says he doesn't mind flying under the radar as long as the Packers are winning. And while he's happy with the way the running game is going, he would like the Packers to become more consistent.
``There's always room for improvement,'' Grant said. ``We can always do things better. We can absolutely be more consistent, I think everybody on this offense would say that. But we are doing some good things.''
And Grant's best games might be ahead of him.
Since coming to the Packers in 2007, Grant is averaging 3.6 yards per carry in September, 4 yards per carry in October and 4.6 yards per carry in November and December, according to STATS LLC. Of his 19 career touchdowns, 15 have come in November and December.
Grant doesn't necessarily think he gets stronger as the season drags on, but he does believe his commitment to conditioning makes a difference.
``I feel like in this game, guys wear down, mentally and physically,'' Grant said. ``I take pride in not doing that. It's not that I get stronger. I think that as guys wear down, I'm kind of even.''
Packers coach Mike McCarthy said Grant gets better when he gets the ball more often, and the Packers have made a more consistent commitment to running the ball during their winning streak.
The Packers have had 27 or more rushing attempts in each of their five straight wins, after having fewer than 20 attempts in three of their first seven games this season.
``We had some growing pains really as an offense,'' McCarthy said. ``We were not in sync earlier in the year. And really, I felt the No. 1 issue was we didn't really give the run game enough attempts. If you look at the times where (Grant had) 18, 19, 20-plus carries, he has been very productive.''
The return of veteran right tackle Mark Tauscher has helped stabilize a struggling offensive line, minimizing pass-protection problems and helping Grant.
``We didn't necessarily have the most stability throughout the whole season, but I think it's definitely helping at this point - when we need it most, crunch time,'' Grant said. ``These games are getting bigger and bigger for us, and we need it.''
The Packers also brought back veteran running back Ahman Green in midseason, a move Grant saw as a bonus, not a threat to his job security.
``I was the biggest advocate for him,'' Grant said. ``I think he helps on and off the field. He's a recognizable face in the locker room, so of course guys connect with him, guys respect him for what he's done,'' he said. ``You can't knock that experience and what he's done at a high level, performance-wise, for a long time. He can still perform, he still has some tread left on those tires. I was all for it.''
Grant has learned from Green, but it's not a one-way street.
``It's funny. Sometimes when I say something to him, I'm like, 'How the hell am I helping Ahman Green out?''' Grant said. ``But that's how we are. We help each other out as a backfield. If I see something, I can bounce off him. If he sees something, I'm all for it. I love it.''
---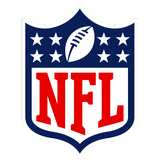 Get more from National Football League
Follow your favorites to get information about games, news and more
---