National Football League
National Football League
Best passer rating among Broncos QBs? Adam Weber
Published
Sep. 2, 2011 9:26 p.m. ET

The Denver Broncos quarterback that finished the preseason with the best passer rating wasn't starter Kyle Orton.
It wasn't Brady Quinn or Tim Tebow.
Instead, it's undrafted free agent Adam Weber, who had a 118.8 QB after completing his one and only pass of the preseason. It was an 89-yarder to fellow rookie Eron Riley in the waning seconds of Denver's 26-7 loss at Arizona on Thursday night.
''Unfortunately, I ran out of juice,'' Riley said of getting dragged down just shy of the goal line.
The Broncos like Weber but didn't give him much exposure during the exhibitions. Not only did they need to get a long look at Quinn and Tebow, they wanted to try to slip Weber through on waivers this weekend so they could sign him to their practice squad.
Quinn didn't do much to distinguish himself Thursday night, but Tebow wasn't much better.
Weber got in at the end and made a nice impression.
''I was happy to get out there,'' Weber said. ''But I don't think there's enough out there'' to expose him to other teams. ''One pass isn't enough.''
Orton didn't play against the Cardinals, sitting out with the rest of the starters in preparation for the season opener Sept. 12 against Oakland.
He finished the preseason with a 104.1 passer rating after completing 28 of 42 passes (66.7 percent) for 408 yards and two touchdowns to go with one interception.
Orton has gone from trade bait in July to locker room leader after a deal with the Miami Dolphins never materialized. Orton's crisp play and poise has the Broncos believing they can contend for their first playoff berth since 2005 even as they come off a 4-12 debacle that was their worst season in franchise history.
''I feel good because Kyle Orton is our quarterback, and he's as good as they come,'' teammate Champ Bailey declared. ''He doesn't get the respect that he deserves, but he's going to earn it this year, one way or the other.''
Quinn appeared to have a stranglehold on the No. 2 job after a solid camp and two terrific outings in the preseason but he sat out last week's game against Seattle and was awful in Arizona, completing just 4 of 12 passes for 26 yards and an interception.
''We couldn't really get in a rhythm at the start of the game, a couple of drops and I threw a couple of bad balls,'' Quinn said. ''I don't know if it was just rust or I wasn't seeing things well, but not a good way to cap the offseason.''
Quinn finished the preseason with a 69.1 passer rating, having completed 22 of 42 passes for 276 yards, two TDs and two interceptions.
Tebow went 7 of 11 for 116 yards Thursday night and finished with a 108.3 passer rating in the preseason. He completed 20 of 31 passes (64.5 percent) for 310 yards with one TD toss and no interceptions.
''I think I've still got a lot of room for improvement, and just keep working on fundamentals, reads, getting better with everything. But I feel pretty confident about my performance,'' Tebow said.
Tebow improved his accuracy - he completed just 50 percent of his passes as a rookie - but he was sacked seven times this summer while the other quarterbacks combined for just four takedowns. It's exhibit No. 1 in the argument that the former Florida star has a long way to go to become the pocket passer that new football boss John Elway envisions.
Tebow said he hasn't been bothered in the least by all the speculation about the Denver quarterback job and his failure to challenge Orton this summer after entering camp as the presumed starter in many peoples' eyes, including his own.
''I just worry about what I can control, and that's going out there every day with a great attitude, great effort and a great work ethic,'' Tebow said. ''If I do that, I know I'll get better every day, I know I'll improve and why worry about what everyone else is saying? I can't control it.''
The debate over who is No. 2 is sure to continue given Tebow's and Quinn's performance in the preseason finale. It's unlikely coach John Fox was planning to announce who is his primary backup quarterback now that NFL rules allow all the quarterbacks to play on game day.
So, while Orton is the starter, the competition to be his backup continues right into the regular season.
''Every time I go out there, I go to compete,'' Tebow said, ''to go out there and do my best and prove and show that I can be a quarterback in this league.''
---
Connect with AP Pro Football Writer Arnie Melendrez Stapleton at http://twitter.com/arniestapleton
---
---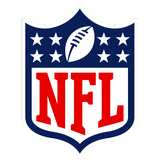 Get more from National Football League
Follow your favorites to get information about games, news and more
---