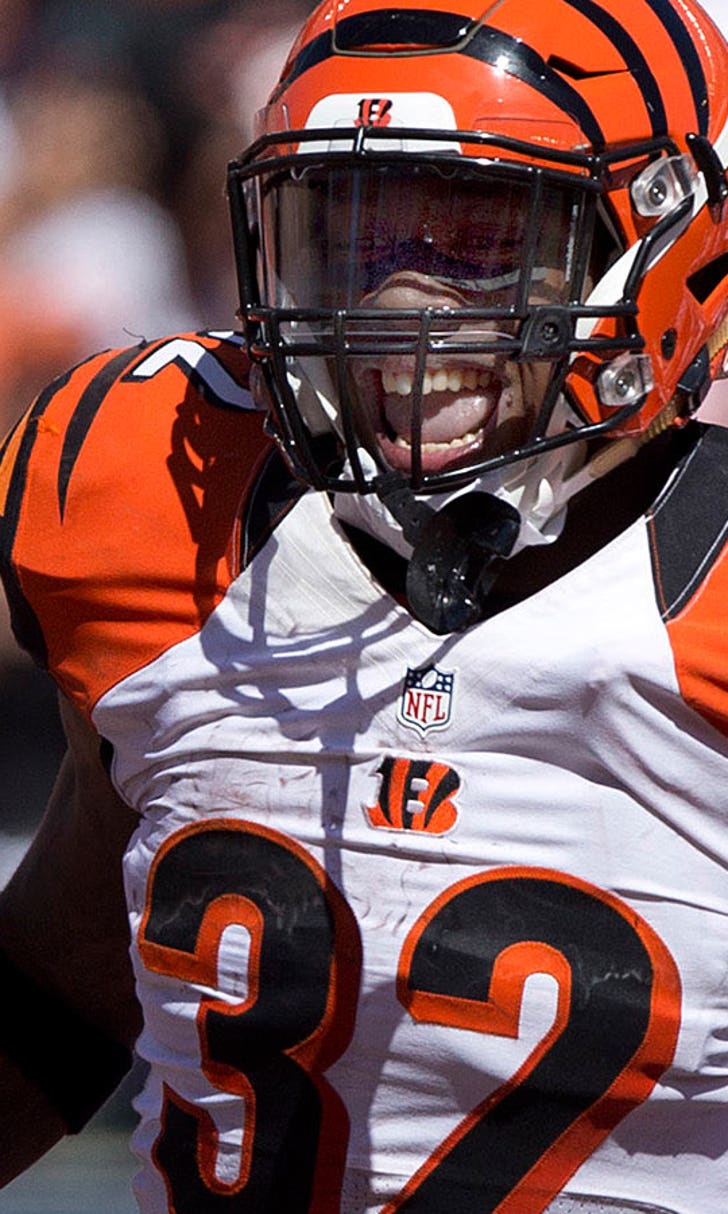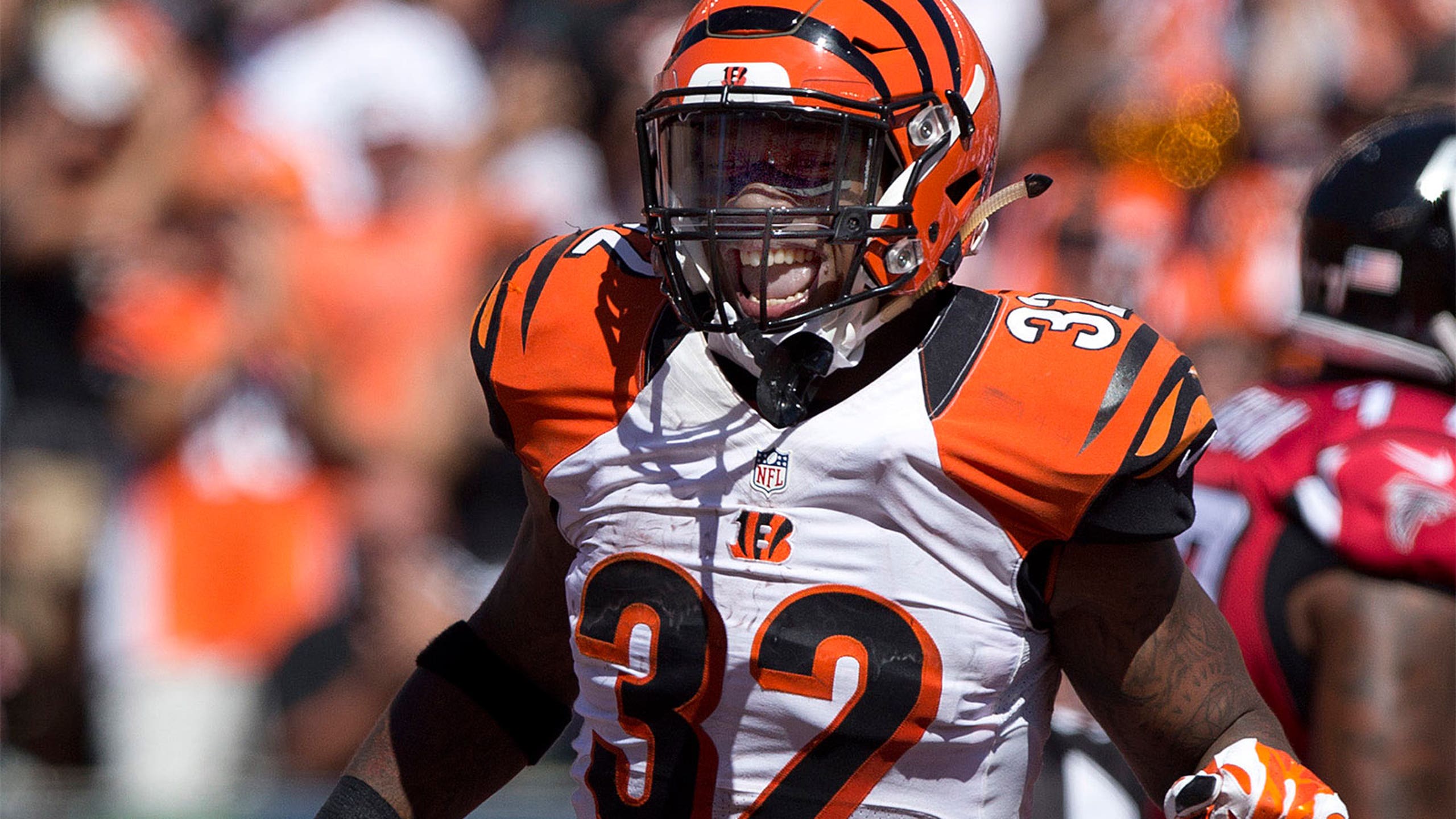 Bengals RB Jeremy Hill says overconfidence led to fumbles
BY foxsports • May 19, 2015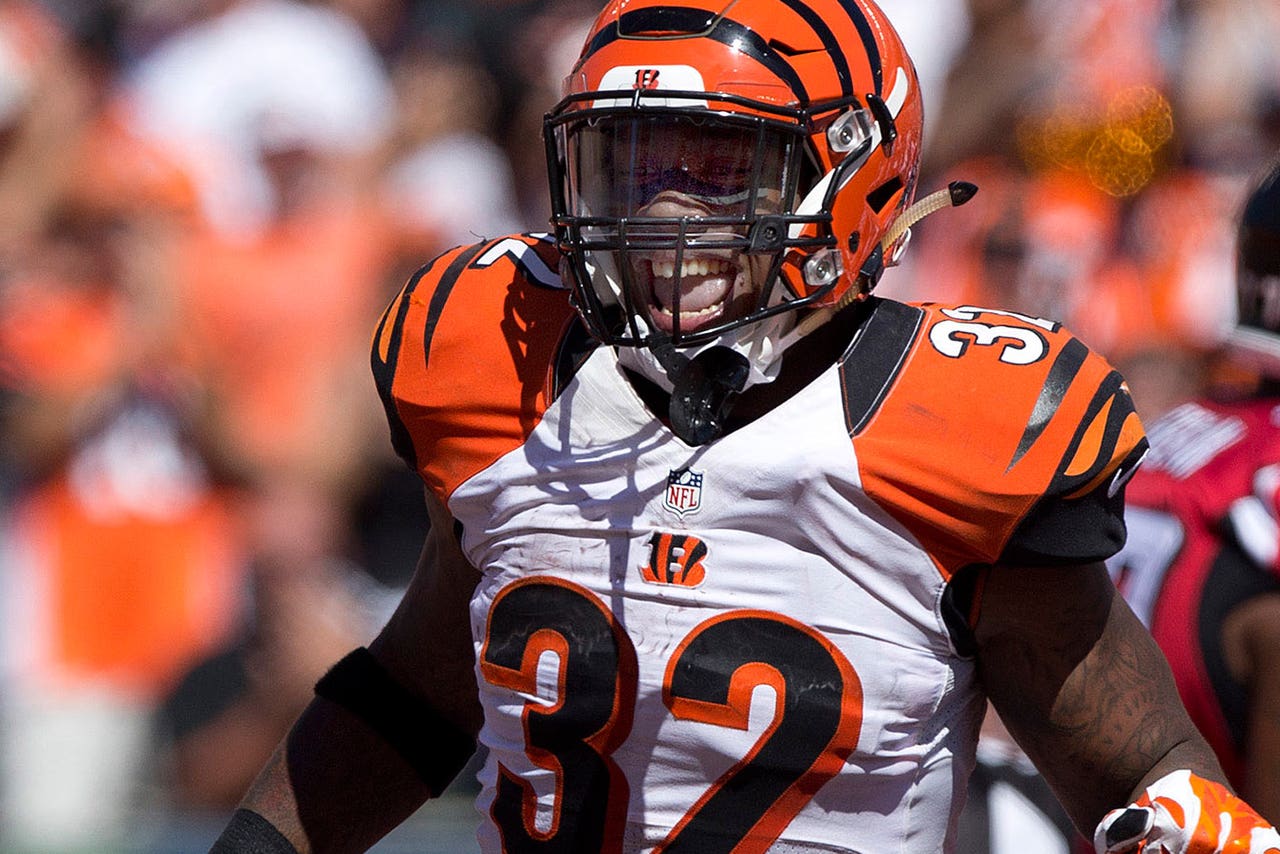 Bengals running back Jeremy Hill knows the root cause of the one blemish on his sparkling rookie season, and he knows how to solve it. 
Hill, who rushed for 1,129 yards and nine touchdowns in 2014, believes overconfidence led to him putting the ball on the ground five times, especially since he only fumbled once in two seasons at LSU. 
"I had so much confidence last year in my ability to carry the football, Hill said via ESPN.com. "I kind of got lackadaisical about it and just kind of said, 'Well, no one can take the ball from me,' and just kind of wasn't respecting the guys on the other team. That's the worst mistake you can make, especially in this league."
While it's surprising for a rookie to admit that he underestimated the competition in the NFL, there may be something to his statement. 
Hill's first fumble came in Week 10 against Cleveland, on the heels of his first 100-yard game, a 154-yard, two-touchdown performance against Jacksonville. He then fumbled again the following week during a 152-yard day in New Orleans.
He was fumble-free the next three weeks until coughing it up twice more in Cleveland, when he ran for 147 yards and two scores. Neither fumble resulted in a turnover, but it probably wouldn't have mattered as the Bengals ran roughshod over the Browns, 30-0, in Johnny Manziel's NFL debut. 
The final fumble of Hill's rookie campaign came in the Monday night win over Denver, two quarters after his 85-yard touchdown jaunt.
So the next time Jeremy Hill is in the midst of a big game, check closely for ball security. Opponents certainly will be.
"It's just all mental," he said. "For me, it's just taking it and having the right mindset every game. That'll definitely help me going into next year."
h/t: ESPN.com
---
---