National Football League
National Football League
Bengals LB Maualuga moves to middle
Published
Aug. 28, 2011 10:52 p.m. ET

Linebacker Brian Cushing won the defensive rookie of the year award with Houston in 2009. Linebacker Clay Matthews forced a fumble that helped Green Bay win the Super Bowl last year and earn a reputation as one of the NFL's emerging stars.
What about Rey?
Rey Maualuga was expected to be perhaps the best of the trio of Southern California linebackers who went to the NFL in 2009, a hard hitter capable of game-turning plays. He hasn't made many of those during his two years with the Cincinnati Bengals, and it's bothering him.
''There's always going to be a competition, coming from SC,'' Maualuga said. ''They get drafted in the first round, I get drafted in the second. Cush gets defensive player of the year. Clay has a phenomenal two seasons, second in defensive player of the year voting this past year.
''So, where's Rey? What did Rey do? That's the only thing that's just chilling me.''
He'll have a chance to be in the middle of it all this year.
The Bengals have moved Maualuga from outside to middle linebacker, giving him a chance to play to his strengths as a run stopper and stay on the field for more plays. It's also his turn to become a leader, something he has embraced since coaches suggested the move at the end of last season.
Maualuga remembers that conversation with defensive coordinator Mike Zimmer, who summed up how he'd played his outside spot in 2010.
''I said he played average, and my expectation level of him is much higher than being an average player,'' Zimmer said after practice Sunday. ''Hopefully he did take it to heart.''
Sure did.
''He wants to push it upon me to do something about it,'' Maualuga said. ''Obviously no defender ever wants to hear those words, that you're just average. I have expectations for myself. Everyone is asking, 'When is that going to come out? Where's that Rey from SC?' But it's no excuses.''
During the NFL lockout, Maualuga studied the playbook to make sure he knew all the calls that the middle linebacker has to make. He also played more of a leadership role in organizing and directing voluntary workouts that Bengals players held at a suburban soccer complex.
''I'm just trying to step it up and hopefully become a leader,'' Maualuga said. ''Last year, I was just a person that was following the crowd, just listening. Now I feel my presence and the way I speak to the guys will help one or two people.''
It's not a role that comes naturally to Maualuga.
''I think he's trying,'' Zimmer said. ''His personality isn't really that kind. I think he's probably a year or two away from being a Ray Lewis kind of guy, but he's working at it. I think the better he plays, the better he becomes a leader.''
So far, he's doing fine in his new spot.
''He's adjusting to making the calls,'' Zimmer said. ''I think he's been playing the run good and actually has been OK on the pass.''
Maualuga finds himself still thinking a bit too much about what he has to do at his new spot instead of reacting instinctively.
''It comes and goes,'' he said. ''I think in due time everything will unveil itself and I'm just going to go out there and play ball instead of thinking too much.''
Maualuga knows it's an important season for him, a chance to show he can keep up with his former teammates from USC. In his last season in college, Maualuga was an AP All-American, won the Chuck Bednarik Award as the nation's top defensive player and was the Pac-10 Conference defensive player of the year.
''Like last year, my goal is to go to the Pro Bowl, to become that dominant player,'' he said. ''That didn't happen, so everyone thought, 'He's all talk.'''
---
---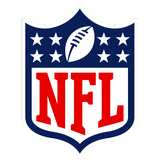 Get more from National Football League
Follow your favorites to get information about games, news and more
---