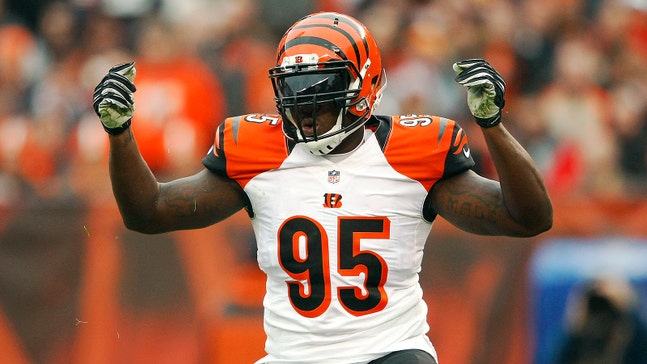 Bengals don't care who plays QB for Browns
Published
Dec. 4, 2015 1:48 a.m. ET

The Cincinnati Bengals don't expect the Browns to change their offense regardless of who the quarterback is, especially coming off a short week. 
Austin Davis was named the starter by Browns head coach Mike Pettine after spearheaded the offense to a game-tying touchdown Monday night against the Ravens. Davis came on in the fourth quarter in relief of the injured Josh McCown, who suffered a season-ending broken collarbone. The injury left the window open for Pettine to re-insert Johnny Manziel into the starting lineup after his post-party demotion last week. 
Bengals coach Marvin Lewis is getting his defense focused on playing its game and not worrying about who the opposing quarterback is. 
"We can't get caught up in that – that's not our issue," Lewis said per the Cincinnati Enquirer. "Our issue is us and our preparation and the things we're doing defensively and then applying it to the opponent. 
Safety George Iloka doesn't expect Cleveland's offensive gameplan to deviate much from their Week 9 meeting, when the Bengals earned a 31-10 home win.
"They have their playbook, they have their system – you're not going to change so much around in three days," Iloka said. "The game plan is really in by Wednesday, so, they played on Monday. I don't think they changed their whole playbook around in two, three days. They'll have a few wrinkles here or there, obviously that quarterback, whoever it is, will have their own different style, but the plays are the plays. We'll go from there, study, and then adjust on the fly during the game."
---
---