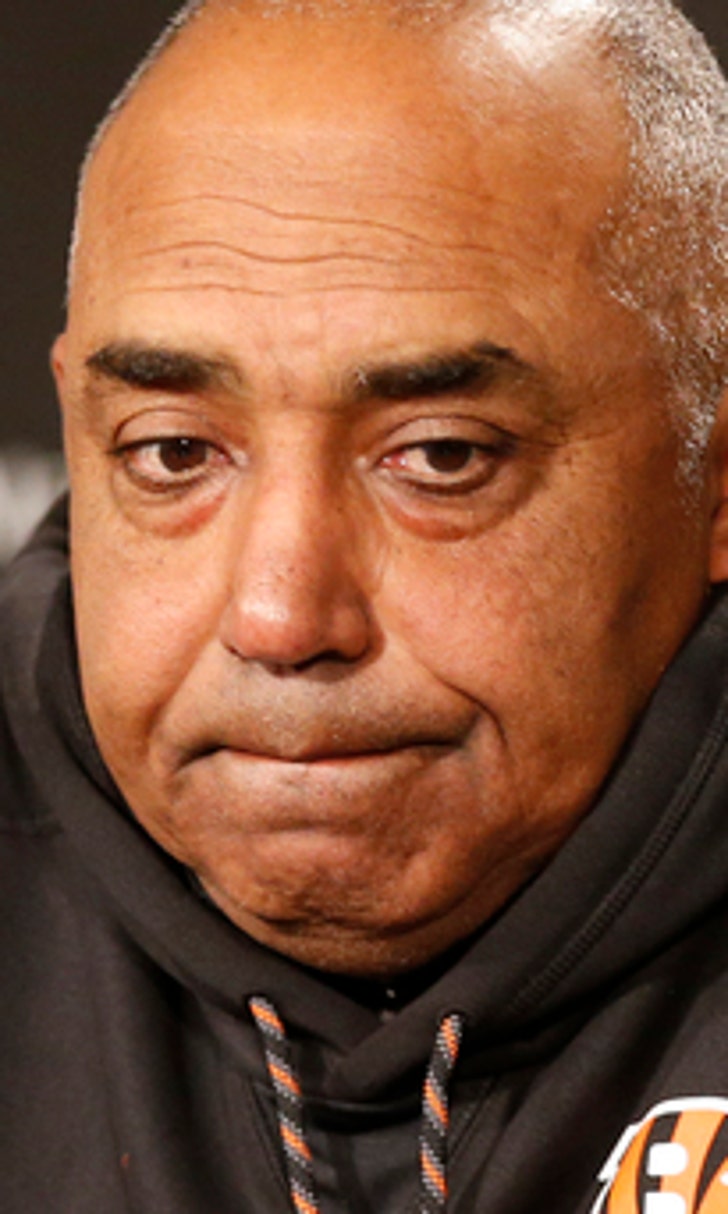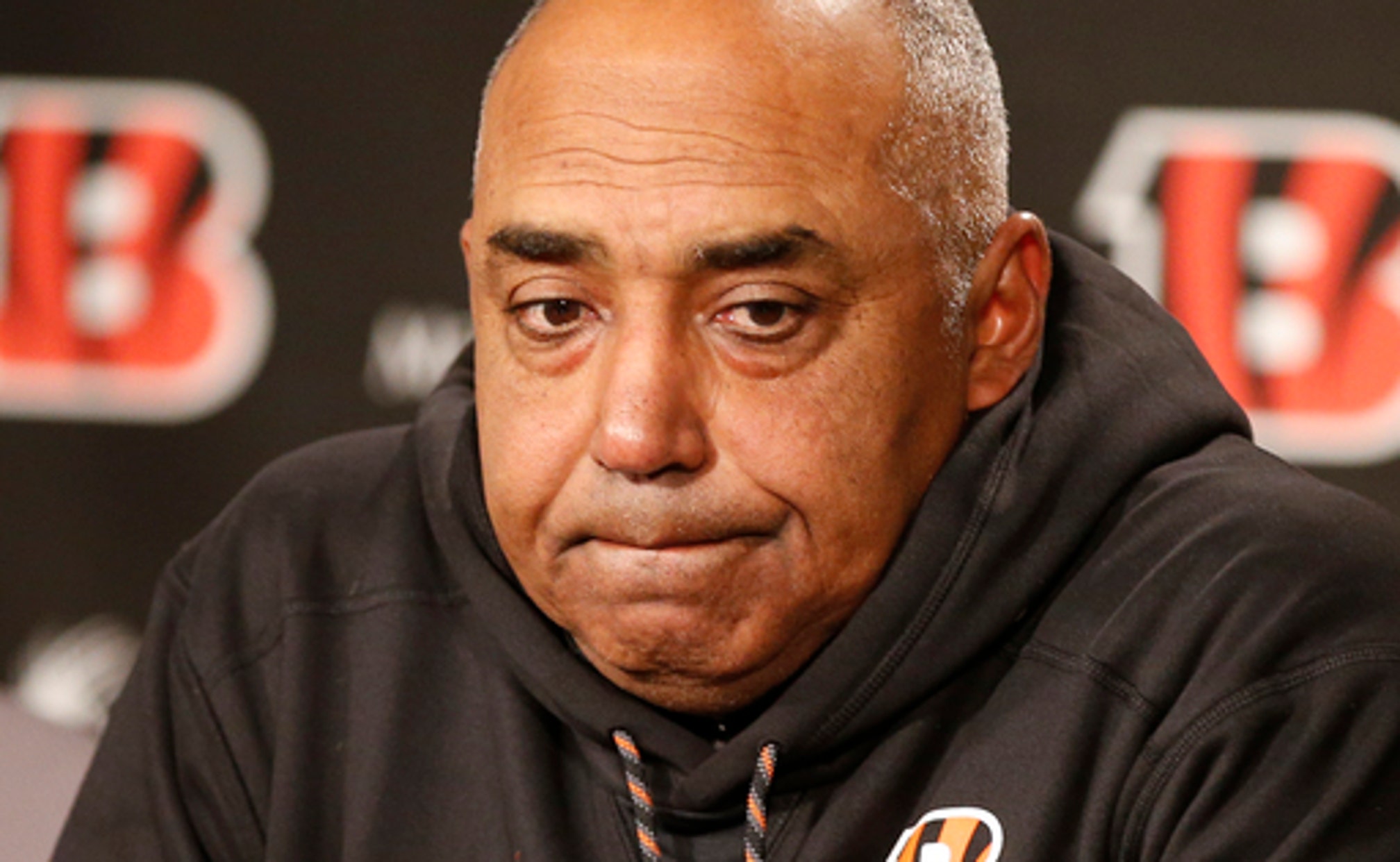 Bengals' coach Marvin Lewis still unsure of future with team
BY AP • January 1, 2018
CINCINNATI (AP) Coach Marvin Lewis talked to owner Mike Brown about his future with the Bengals on Monday, but they reached no conclusions and planned more discussions.
The Bengals failed to make the playoffs for the second straight season, and Lewis' contract is finished after his 15th year in Cincinnati. He said Monday that he's not sure he'll be back. He and Brown had a general discussion about the team's future.
''If his direction is different than my direction, it's probably not good,'' Lewis said. ''So we just have to make sure we're all on the same page.''
Lewis said he has no interest into moving into a front office job.
The front office decided to go with a youth movement this season, giving Lewis one of his least-experienced teams.
The Bengals' 31-27 victory over the Ravens on Sunday left them 7-9, their second straight losing season after reaching the playoffs five straight years.
Lewis said on Monday that the organization has to do a better job of building a team that can win the AFC North. During his 15 seasons in Cincinnati, he's lobbied for more sway over the makeup of the roster.
''We have to build better,'' Lewis said. ''We've got to build a team that can win in this division, and we're not there obviously. So that's the first step.''
Lewis has the second-longest active tenure with an NFL team behind Bill Belichick's 18 seasons in New England. Belichick's Patriots have won five Super Bowls and made two other appearances in the title game. Lewis is 0-7 in the playoffs, the worst postseason coaching mark in NFL history.
The Bengals reached the playoffs five consecutive seasons from 2011-15, a franchise record, but lost in the opening round each time - another NFL record for futility. They haven't won a playoff game since the 1990 season, the sixth-longest streak of coming up empty in league history.
Brown's patience and his commitment to loyalty have kept Lewis in Cincinnati this long - the coach recognizes he'd have been fired anywhere else long ago.
It was clear he and Brown had different views on the franchise's course last offseason when they talked about a contract extension beyond 2017 but couldn't reach an agreement.
Lewis said he's unsure how long it will take to decide whether he stays or looks for a coaching job somewhere else.
Attendance at Paul Brown Stadium has fallen significantly since the Bengals' playoff meltdown and 18-16 loss to the Steelers that ended the 2015 season. The stadium was half-empty for their last home game against Detroit and fans are calling for change.
Asked what he would say to fans, Lewis said, ''Well, I think if you're a real fan then you stay the course and understand we're not happy with what transpired this season and we're going to do everything - if I'm here, I'm going to do everything in my power to get us to be world champions.''
McCARRON'S FUTURE UNCERTAIN, TOO
The Bengals tried to trade backup quarterback AJ McCarron to Cleveland on Oct. 31, but the Browns didn't get the paperwork to the league office in time. McCarron's status for next season is in dispute. The Bengals claim he's a restricted free agent because he missed most of his rookie season with a shoulder injury. McCarron has filed a grievance saying he's unrestricted.
McCarron said Monday he expects a decision on Feb. 15. He told Lewis during their end-of-the-season talk that he wants to start somewhere next season.
''Like I told Marvin, I'd love to have my chance,'' McCarron said.
BUFFALO LOVES DALTON
Andy Dalton's 49-yard touchdown pass to Tyler Boyd with 44 seconds left beat the Ravens and sent the Bills into the playoffs for the first time in 18 years. Some Bills fans showed their appreciation by donating to Dalton's foundation.
''I think I'm the hottest guy in Buffalo right now,'' Dalton said. ''According to my Twitter, I think everybody's loving us right now. Obviously that's a crazy fan base and they're all pretty excited.''
---
For more NFL coverage: http://www.pro32.ap.org and http://www.twitter.com/AP-NFL
---
---