National Football League
National Football League
Belichick not content with 2 dominant performances
Published
Aug. 20, 2011 1:22 a.m. ET

Don't expect Bill Belichick to be content just because his team outscored its first two preseason opponents 78-26.
He's not raving about a defense that allowed just one touchdown in those two games or an offense that scored 10 touchdowns.
Not the demanding coach of the New England Patriots, not even after Thursday night's 31-14 domination of the Tampa Bay Buccaneers.
''I think the score is a little bit deceiving,'' Belichick said Friday. ''In the first half, there are a lot of things we need to do better and (in) the second half, I think there are a lot of good things out there. But a lot of those were negated by a few bad things.''
Even those bad things can help.
Rookie Ryan Mallett bounced back from a third-quarter interception that was returned for a touchdown and made some plays.
''Of course you don't want to see negative plays happen, but eventually they're going to happen in this league,'' Belichick said. ''Seeing how people respond (is significant). Do they go in the tank? Does one bad play become two? Does one missed block become three? Or do they bounce back and right the ship and then settle down and do a better job?''
Tom Brady did his usual outstanding job.
In his first exhibition action, he threw touchdown passes on his first two series and led drives that ended in scoring runs by BenJarvus Green-Ellis on two of the next three. Brady played only the first half, completing 11 of 19 passes for 118 yards.
''There was some good,'' Brady said. ''There was plenty of bad.''
The story was the same a week earlier when the Patriots, using backups for most of the game, scored on eight consecutive possessions and routed the Jacksonville Jaguars 47-12.
But Belichick knows there are plenty of problems to correct. And he has seven more days to address them before the next exhibition game at Detroit on Aug. 27, three days before the first cutdown date when the maximum roster size drops from 90 to 75.
One of the most competitive areas is the defensive line. Defensive end Andre Carter had a strong performance in his first game action since being signed after the Washington Redskins let him go. The Patriots are loaded on the line with veteran and young talent - and Albert Haynesworth and Shaun Ellis haven't even played yet.
Haynesworth, obtained in a trade with the Redskins on July 29, has rarely practiced, raising speculation that he is hurt or out of shape. Belichick, as usual when discussing the status of players who don't practice, shed no light.
''He's day to day,'' the coach said.
Is he working out at Gillette Stadium?
''Is he working out at Gillette?'' he said. ''All the players are here.''
Left tackle Matt Light, returning from offseason shoulder surgery, wasn't in uniform either. First-round draft choice Nate Solder of Colorado started in his place with the critical responsibility of protecting Brady's blind side. He did allow one sack, but otherwise had a decent game.
He'll become more important if Light isn't ready for the season opener on Sept. 12 at the Miami Dolphins.
''Nate's had a couple of good weeks. I'm sure he learned a lot of things last night,'' Belichick said. ''I think he's competitive in every phase of the game - running game, pass protection, playing against athletic guys, playing against power guys.''
Belichick, curiously, used No. 2 running back Danny Woodhead in punt coverage in the fourth quarter and it might have been costly. Woodhead was leveled by Devin Holland then got to his feet, staggered for a moment, then went down again before jogging off.
After the game, he said, ''I feel fine'' and Belichick provided no update on his condition on Friday.
But why was a key player even on the field so late in an exhibition game?
''When we go into any game all the players are told to be ready to play the entire 60 minutes,'' Belichick said. ''That's what a game is. We don't stop playing. We don't stop coaching. Everybody's ready to play the whole time from beginning to end.''
The Patriots have just two more chances to do that in exhibition games.
And no matter how much they dominated their first two opponents, they're not ready for the regular season.
''We all need to play and coach with more consistency and more awareness,'' Belichick said. ''We've all just got to sharpen up our skills.''
---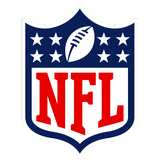 Get more from National Football League
Follow your favorites to get information about games, news and more
---