National Football League
National Football League
Belichick cancels last day of practice
Published
Jun. 14, 2012 1:00 a.m. ET

New England Patriots coach Bill Belichick sent the team home early from minicamp with an extra day off and a message: This is not summer vacation.
Belichick canceled the last practice of the three-day workout on Thursday, a surprise for the defending AFC champions as they headed out to the field. But the coaching staff and the veterans have been reminding the younger players that they need to come back in shape when training camp starts in July.
''We all need the work, man,'' receiver Deion Branch, who is entering his 11th season. ''When you think you're that good, shut it down, discontinue training. We're not that good. We're not where we want to be. We need to work.''
A day after receiving their AFC championship rings - an event Belichick called ''bittersweet'' - the coach gave his players another present. Players were not ready to conclude that it was a reward for getting their work done in the first two sessions.
''You'll have to ask Bill on that,'' linebacker Bobby Carpenter said. ''Maybe he was so mad everyone was doing so poorly he wanted to get us out of here. You'll have to ask him why he does the things he does. I'm not trying to get inside his mind.''
A few minutes earlier, Belichick told reporters: ''I feel like we've gotten a lot done but we still have a long way to go. Hopefully we'll be ready to go to training camp, this is really what this is all about, to prepare all of us for the start of training camp.''
Branch said he would tell the rookies that they need to manage the balance between resting up for a long season, and staying sharp for it.
''Get the proper rest. Stay in the playbook. Continue training. I think that's most important now,'' he said. ''Don't take the next five weeks and try to vacation for three and work out for the last two. It doesn't work that way.''
Quarterback Tom Brady said this week that minicamp was a way for players to gauge where they are in their preparation. If they need work with their playbook, they should spend time on that; if conditioning is off, then they need to work on that.
''We're in full preparation mode. This is the point where things really start getting ramped up,'' he said. ''There's no breaks, we had our vacation, we had a lot of time off and now it's time to really focus in on what we need to do because we're going to blink and the first game is going to be here.
''You've got about five weeks and everyone should use it really wisely. Get in better shape, get in better football shape and have a better understanding of what we're doing so that we can go out there and when training camp starts, you can really get off to a great start.''
Also Thursday, Belichick said it was possible the team would hold joint practices with the New Orleans Saints before their Aug. 9 exhibition game. The teams held combined workouts before playing a preseason game in 2010.
Belichick said he has discussed it with Saints interim coach Joe Vitt. The Saints also play in the Hall of Fame game on Aug. 5.
''It's a little bit of a tight schedule on their end,'' Belichick said. ''So we'll see how it goes.''
---
---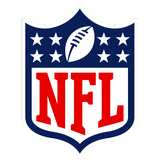 Get more from National Football League
Follow your favorites to get information about games, news and more
---