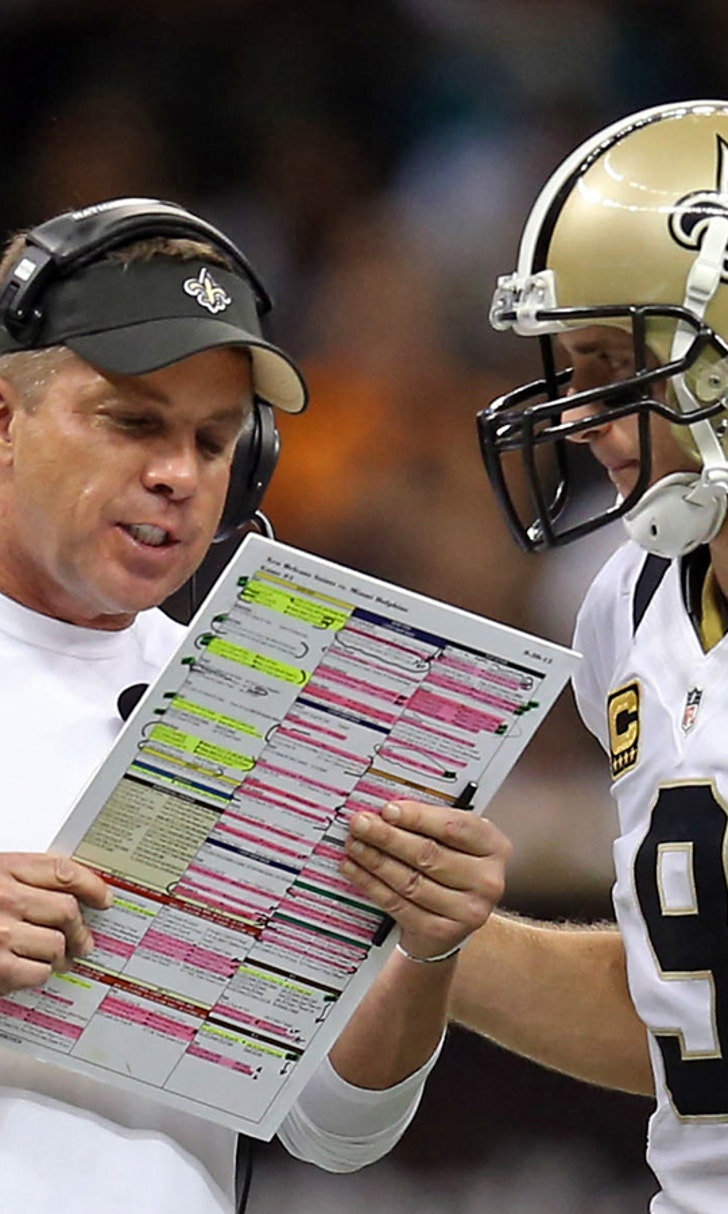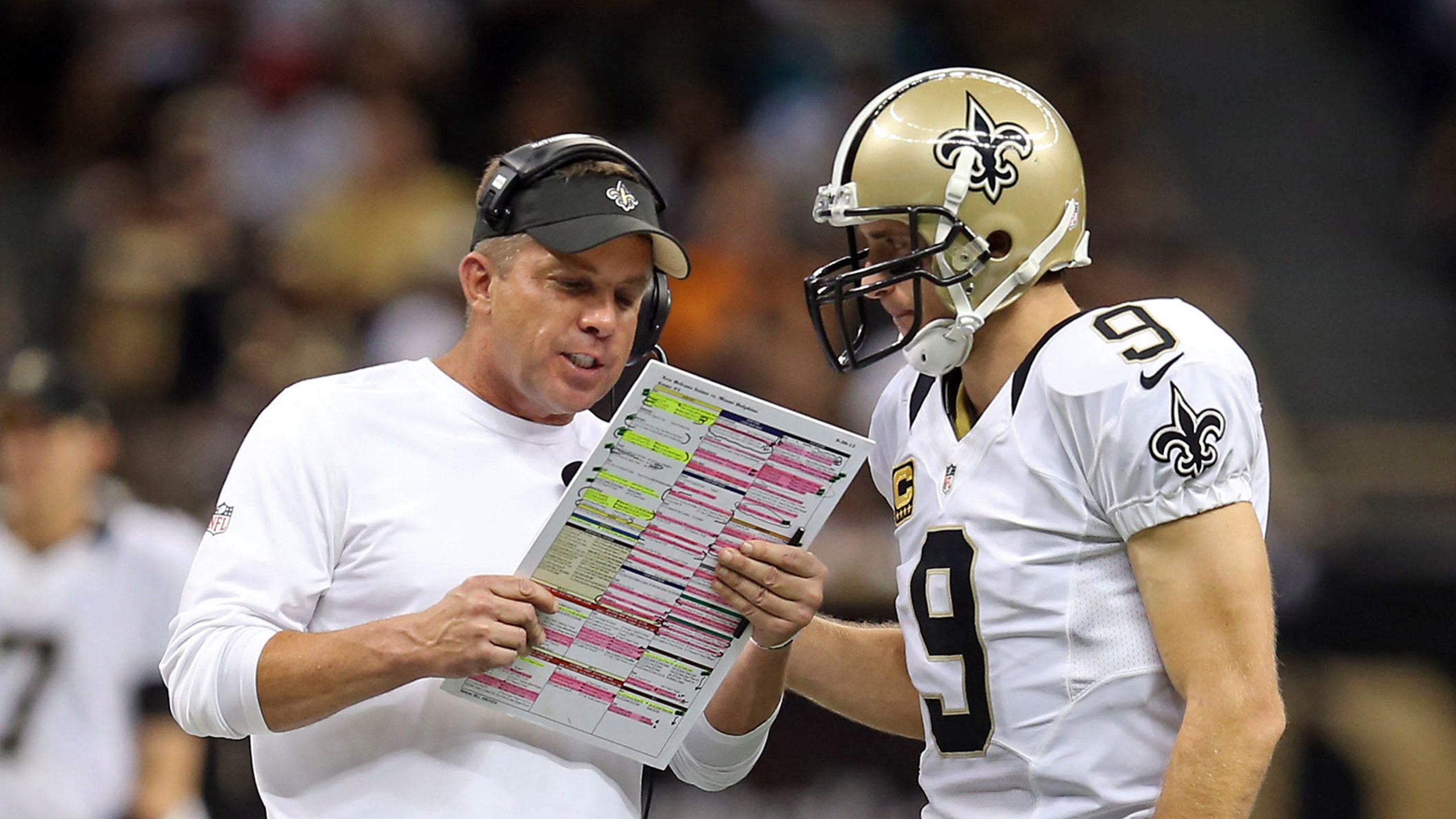 Being an underdog could play right into Saints' hands
BY foxsports • January 9, 2014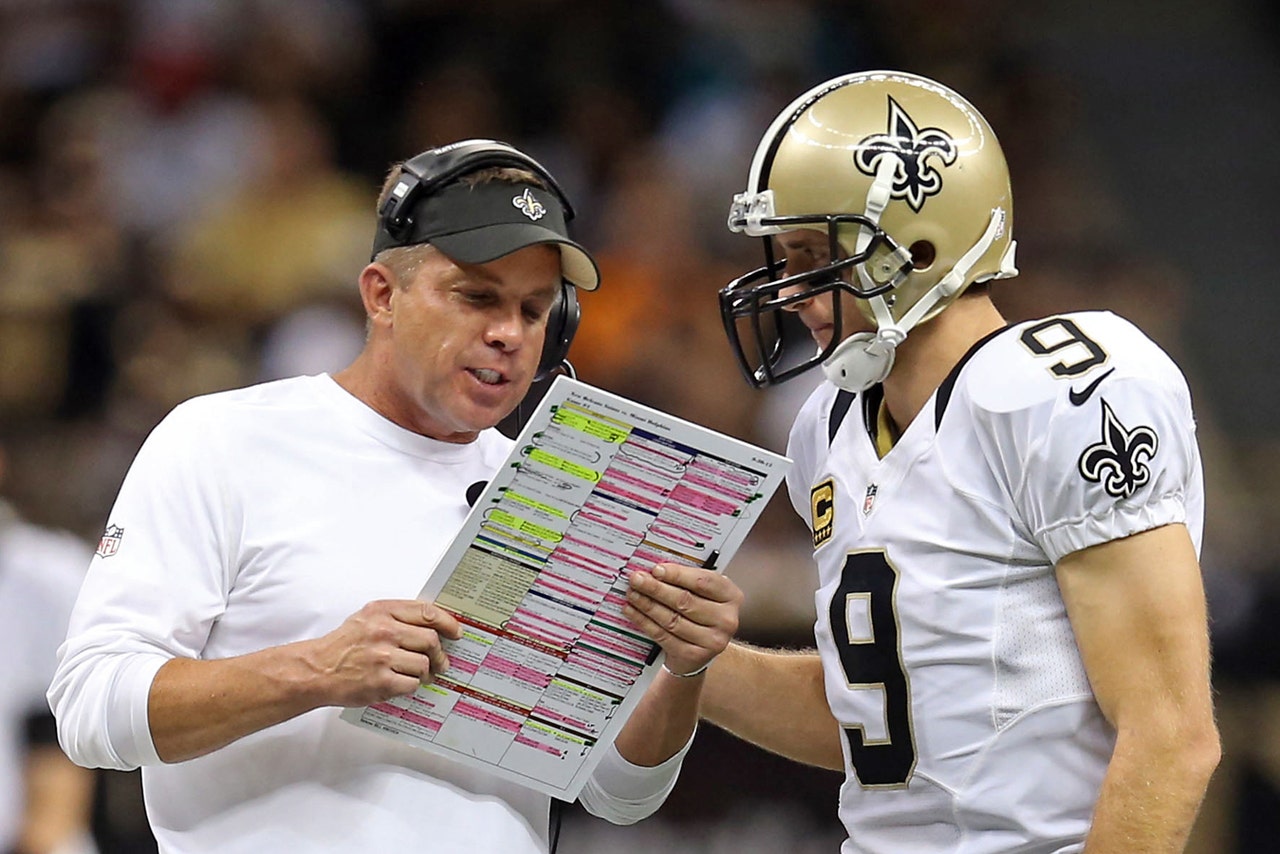 Reach for the earplugs, New Orleans Saints fans. It's time to discuss your team's chances of winning at Seattle on Saturday.
They're not great if you go by what occurred there just over a month ago. The Saints played their worst offensive game in the Sean Payton era and lost, 34-7.
Then you throw in other depressing tidbits, like Seattle having won 18 of its past 21 regular-season games. It has the NFL's best defense and outscored teams by 188 points this season. And, as you may have heard, CenturyLink Field is louder than a Boeing engine.
It's enough to make New Orleans fans ask Payton for a spare set of custom-made earplugs. They were part of the preparation package the last time the Saints went to Seattle.
"I don't know how much worked well the last time," Payton said.
Nothing did, which is why the less said going into the playoff game on FOX, the better for Saints fans. Except there's this nagging and perplexing thing called playoff history.
Number 6 seeds are 6-2 against No. 1 seeds since 2005. The past three Super Bowl winners avenged a regular-season loss with a road playoff win.  And Saturday will be the 26th playoff rematch of a regular-season game in which a team won by 27 points or more. The losing teams are 13-12 in rematches.
The Elias Sports Bureau also uncovered the fact this game will be the first since 1978 in which both quarterbacks are 6-feet tall or shorter.
That tidbit doesn't have the same unsettling ring for Seattle, but it is sort of interesting. As for why favored teams keep coming up short in the playoff rematches, the best explanation is Been There, Done That.
Teams learn and adapt from the first experience. One thing the Saints learned is they tried to adapt too much.
They pumped in noise at practice, designed a new set of sideline signals to circumvent the CenturyLink racket and ordered those customized earplugs.
"You could say we overanalyzed," fullback Jed Collins said.
Now they know what to expect. Knowing is one thing, of course. Doing something about it is another.
The Seahawks still have a defense that allowed only 273.6 yards a game. Drew Brees and his pals managed only 188 during the Dec. 2 game. Seattle may need a similar defensive performance the way its offense has been going.
The Seahawks are averaging only 19.3 points in their last four games. The slump has featured increased penalties, turnovers, 14 successful third-down conversions in 51 attempts and even a loss at home to the Cardinals.
Seattle hopes to get a spark from Percy Harvin, who has missed all but one game this year due to hip and other injuries. After finishing year 2-2, the Seahawks could use him.
"We were going against some of the top defenses in the league," Golden Tate said.
It won't make him feel much better to realize the Saints have the NFL's fourth-ranked defense and are on one of those "We'll Show You" rolls. They were 3-5 on the road and supposedly afraid of the cold going into last week's game at Philadelphia.
That prompted Payton to order new warm-ups and put together a tape of Brees and Darren Sproles excelling in frigid conditions in college as "Winter Wonderland" played in the background.  He also had dry ice brought in to practice to make light of the supposedly ominous conditions.
New Orleans won 26-24, and Payton has kept up the motivational mind games this week. He had the Seahawks emblem painted on the Saints' practice field. On the practical side, the Saints practiced with wet footballs and still pumped noise into practice.
Earplugs will be optional on Saturday, but Payton might order new rain gear and put together a tape of Brees and Mark Ingram splashing to road wins at raucous stadiums in college. None of which may matter once the real noise cranks up. But for Saints fans, it sure beats fixating on what happened the last time their team went to Seattle.
"What has happened in the past doesn't tell the story of what's going to happen in the future," Pete Carroll said.
Based on what's happened when No. 1 seeds meet No. 6 seeds, he'd better hope not.
---
---