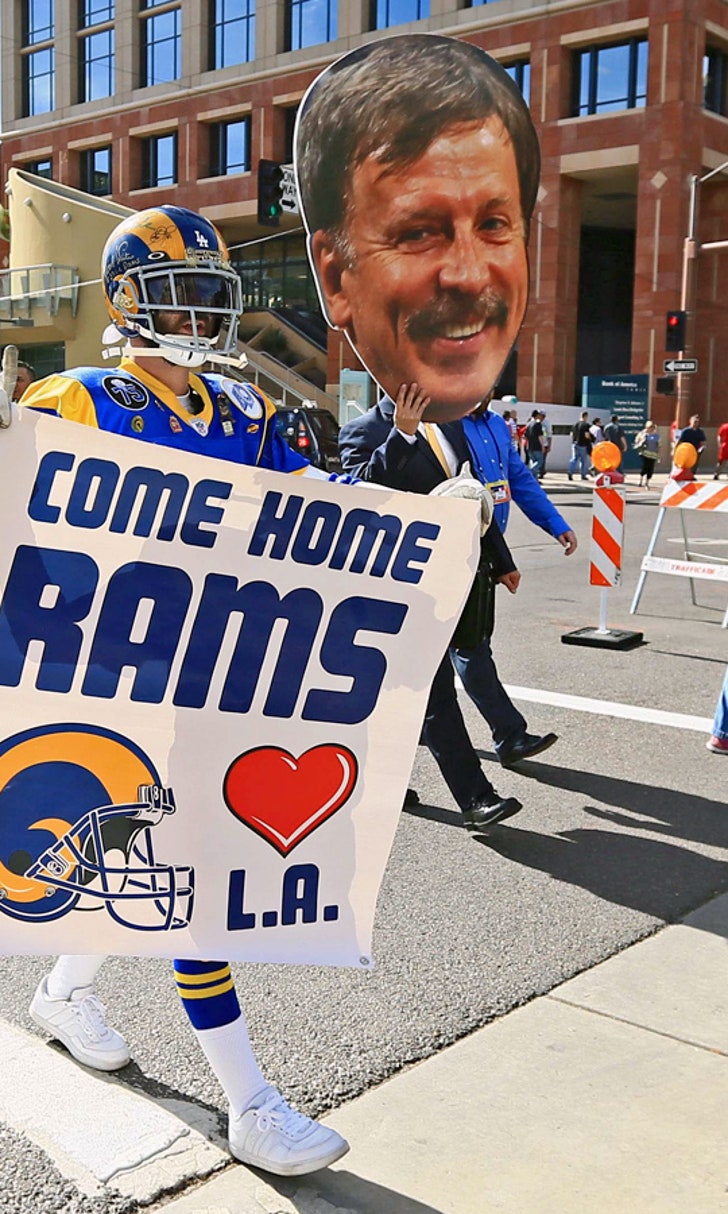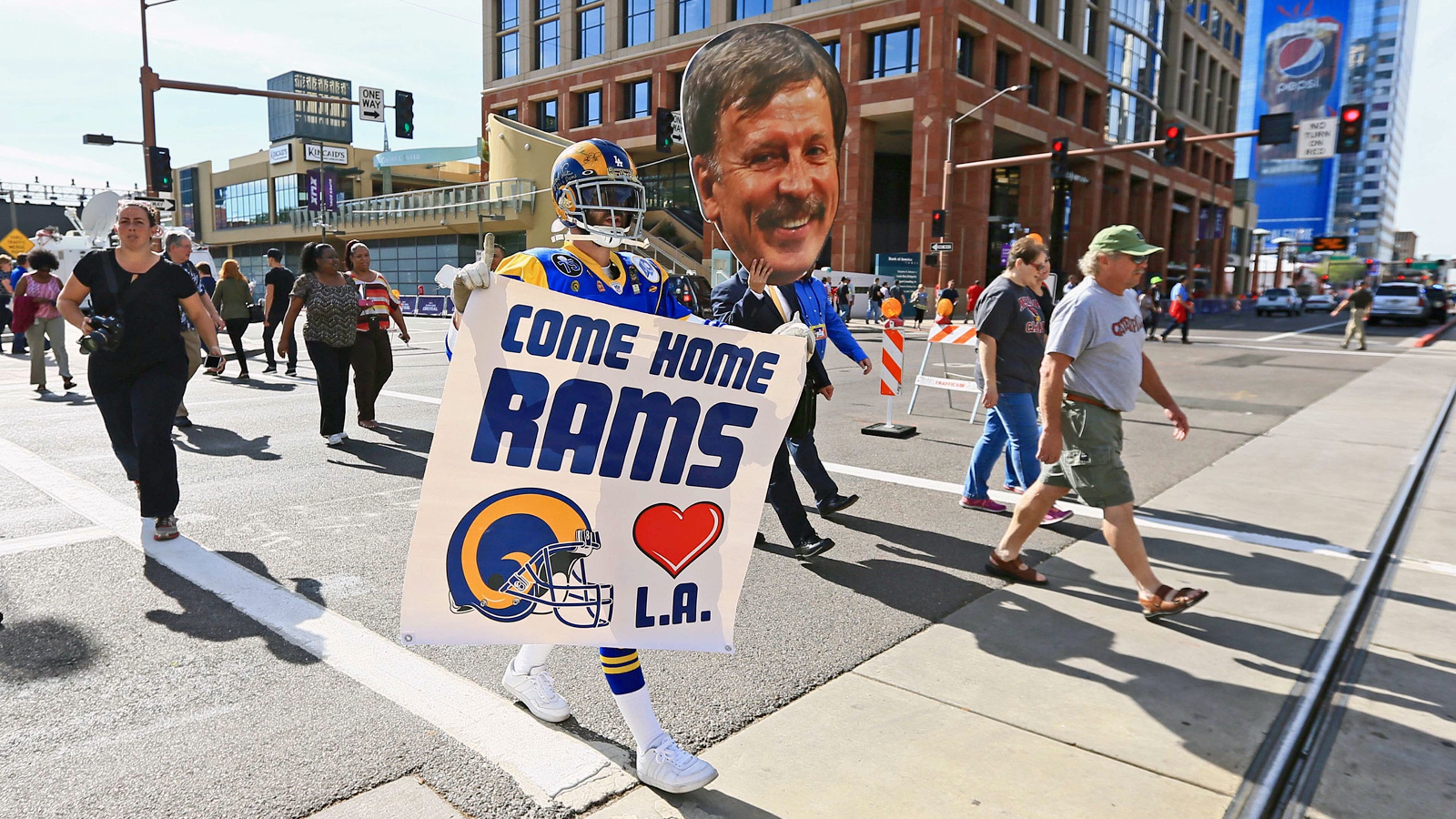 Before moving to L.A., Rams may need to pay off guy in South Dakota
BY foxsports • January 14, 2016
In order to move to Los Angeles, the Rams must pay the NFL a $550 million relocation fee. If they plan on bringing the Internet with them, they may need to pony up some cash to a guy in South Dakota.
According to the Argus Leader in South Dakota, a Rapid City, S.D., man who grew up in Los Angeles and still cheers for the Rams owns the domain name losangelesrams.com and suddenly finds himself holding a potentially pricey piece of virtual real estate.
Brian Busch told the paper he actually bought the domain name in 1997, two years after the club left Los Angeles for St. Louis, still angered over the move and envisioning one day building a fan site. Those plans never came to fruition, but Busch also never let go of the URL.
Now, he finds himself in a position he said he never would have envisioned 19 years ago.
"I'd always hoped they'd go back," Busch told the Leader. "I hoped they'd go back as a fan more than a chance to cash in on any money, because that was the furthest thing from my mind back in 1997. I didn't think they'd ever move back to L.A. back then."
Busch, whom the paper said drove 10 hours with his daughters to watch the Rams play in Minnesota in November, estimated he has spent $1,000 to $2,000 on renewal fees for the domain name — most of it in the first few years of ownership when such fees were far pricier — and that the site is now hosted by GoDaddy.
Now, Busch could be sitting on a six-figure payday. MLB last February reportedly paid $375,000 to Future Media Architects, a company specializing in domain-name ownership, to purchase rangers.com. What's more, the names rams.com and LArams.com are already owned, and not by the NFL.
And Busch made it no secret he knows he has something of potential value on his hands, but added he is not going to rush through the process to make a quick buck.
"It crosses your mind that I have something that [the NFL and/or the Rams] want, but whether you're ever really going to get it to pay off — I'm not one who counts his fortunes before I have them," Busch said.
"Maybe we can work out some way to get season tickets in the deal. I could fly there and watch a couple games a year. For being a lifelong fan who's only gotten to see them play twice, that'd be pretty cool for me."
---
---