National Football League
National Football League
Bears-Eagles Preview
Published
Dec. 20, 2013 9:13 p.m. ET

Not too long ago, the Chicago Bears and Philadelphia Eagles would have been very happy knowing they'd have a shot to win a division title in the regular-season finale.
Now it's possible neither will even have to wait that long.
A week before each team plays what could be a playoffs-or-bust game against its biggest rival, Chicago and Philadelphia will know by the start of their matchup Sunday night whether either one - or both - can wrap up its division.
Oddly, this game also could end up meaning considerably less to both teams.
If Dallas loses at Washington earlier in the day, the Eagles (8-6) will claim the NFC East title by beating the Bears - six weeks after being under .500 and down to their third-string quarterback. If the Cowboys win, this game becomes less relevant for Philadelphia because with a win or a loss, the East would be up for grabs next week when the Eagles visit Dallas.
Even in that scenario, coach Chip Kelly has no plans to sit his starters.
"We're not in a situation where we've got to rest anybody," he said. "We've got to play and get back on the winning track. We've got to be ready to play winning football."
While the Eagles had a five-game win streak snapped last Sunday with a surprising 48-30 loss in Minnesota, the Bears welcomed back Jay Cutler and won 38-31 at Cleveland. The following day, Chicago (8-6) took a one-game lead in the NFC North when Detroit lost to Baltimore.
The Bears will earn the division crown with a win Sunday if second-place Green Bay loses to Pittsburgh and the Lions don't beat the Giants. Of those North rivals, if only Detroit loses, this game won't mean as much to Chicago because regardless of the result, it would face the Packers for the division title next Sunday.
Regardless of how the Cowboys, Lions and Packers fare, this game will still give the winner the edge for the No. 3 seed over the other.
"The only anxiety for me was depending on someone else, so now that we control our own destiny, I'm kind of at ease and really focused on Philadelphia," receiver Brandon Marshall said. "It actually makes it easier that we're in this position right now."
Until last Sunday, the Bears hadn't been in control of their playoff destiny since Detroit swept their season series with a 21-19 win Nov. 10. It seemed like Chicago might not get it back considering Cutler suffered a high ankle sprain that day, leaving journeyman Josh McCown to start.
McCown, though, played well as the Bears went 2-2 while the Lions stumbled, and many believed he should keep the job when Cutler got healthy. Coach Marc Trestman still went back to Cutler, who got off to a shaky start with two early interceptions but ended up going 22 of 31 for 265 yards and three touchdowns.
"The guys rallied around me," Cutler said. "I'd be lying if I didn't say there was (pressure) with everything on the outside and as well as Josh has played. But this was the plan all along and no one really flinched in our building."
Cutler now looks to pick apart an Eagles secondary that let Matt Cassel throw for 382 yards last week. Despite the Vikings missing Adrian Peterson, Philadelphia gave up more than 21 points for the first time in 10 games.
This defensive assignment will be no easier. Chicago averages an NFC-high 29.0 points with Cutler throwing to imposing 1,000-yard receivers Marshall and Alshon Jeffery along with Matt Forte and Martellus Bennett. Forte has run for more than 100 yards in a career-high three straight games.
"Chicago might be one of the most talented offenses we face," defensive coordinator Bill Davis said. "... (Cutler) can make all the throws and you can tell he understands this offense because his eyes are downfield and he's getting the ball where it needs to be. This is, overall, probably our biggest test."
It's also a big one for a Chicago run defense that is the NFL's worst, yielding 152.4 yards per game and 5.2 per carry, and is facing league rushing leader LeSean McCoy (1,343).
The Bears' defense, though, could get a huge boost with the possible return of Lance Briggs. The former Pro Bowl linebacker has missed the past seven games with a fractured shoulder and is considered a game-time decision.
Briggs went through his first full practice Friday since injuring his shoulder Oct. 20.
'I'm very optimistic,'' Trestman said Friday. ''Again, he practiced for three days. He's been cleared by the doctors.
''We'll see where he's at. But I wouldn't want to say that he's gonna play, he's gonna start. I think that's still 48 hours away.''
Whether or not Briggs is back, McCoy is likely to be more involved in Kelly's gameplan after having season lows of eight rushes and 38 yards last week. That could take some pressure off Nick Foles, who threw for a career-high 428 yards in Minnesota but had 48 attempts and was sacked four times.
DeSean Jackson had a career-high 10 catches for a season-best 195 yards, leaving him 134 shy of Mike Quick's single-season franchise record (1,409).
"Any time you're able to play Sunday night, Monday night, a game where the whole world is watching, it definitely makes a difference," Jackson said. "... It's going to be a big game, the stage is set already so we're ready for it."
Jackson was held to 42 yards over the last two meetings with Chicago as the Eagles lost both, but Charles Tillman played those games. The Bears announced this week their star cornerback won't return this season due to a torn triceps.
Cutler threw for six TDs and no INTs in those two matchups while Forte ran for 250 yards, most recently rushing for 133 in a 30-24 win at Philadelphia in 2011. Forte's 1,200 rushing yards are 38 shy of his career high as a rookie in 2008.
---
---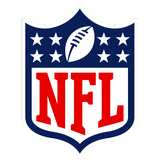 Get more from National Football League
Follow your favorites to get information about games, news and more
---