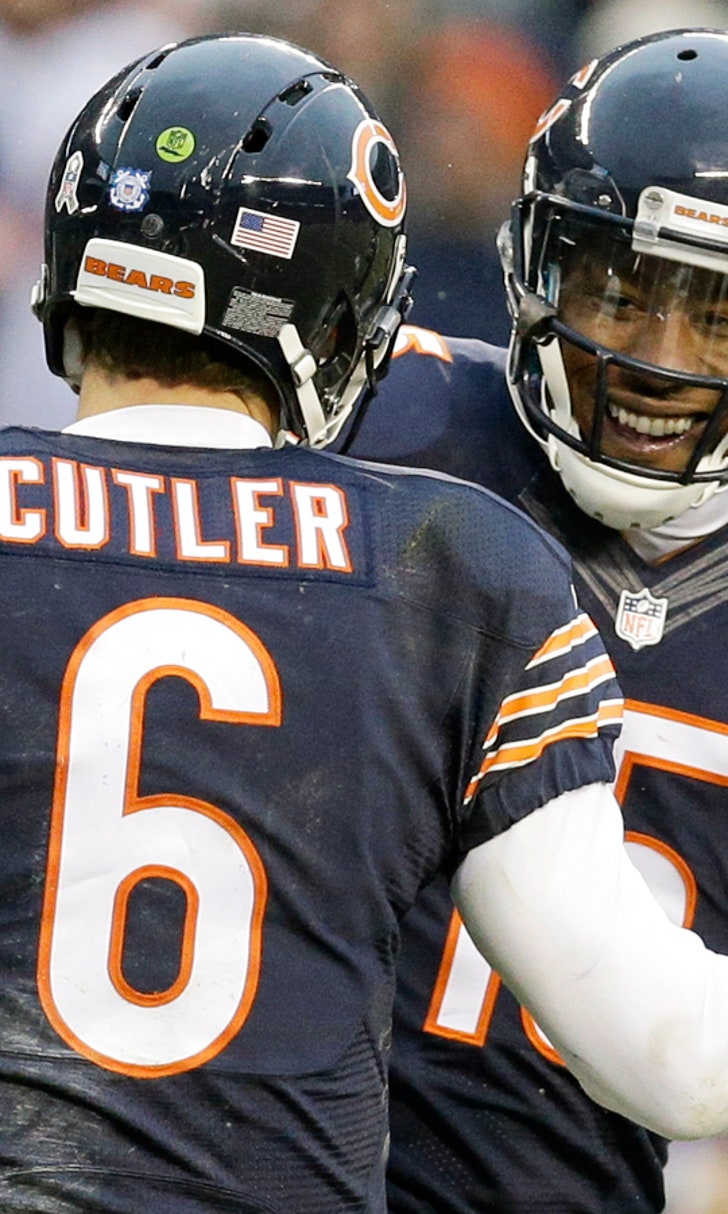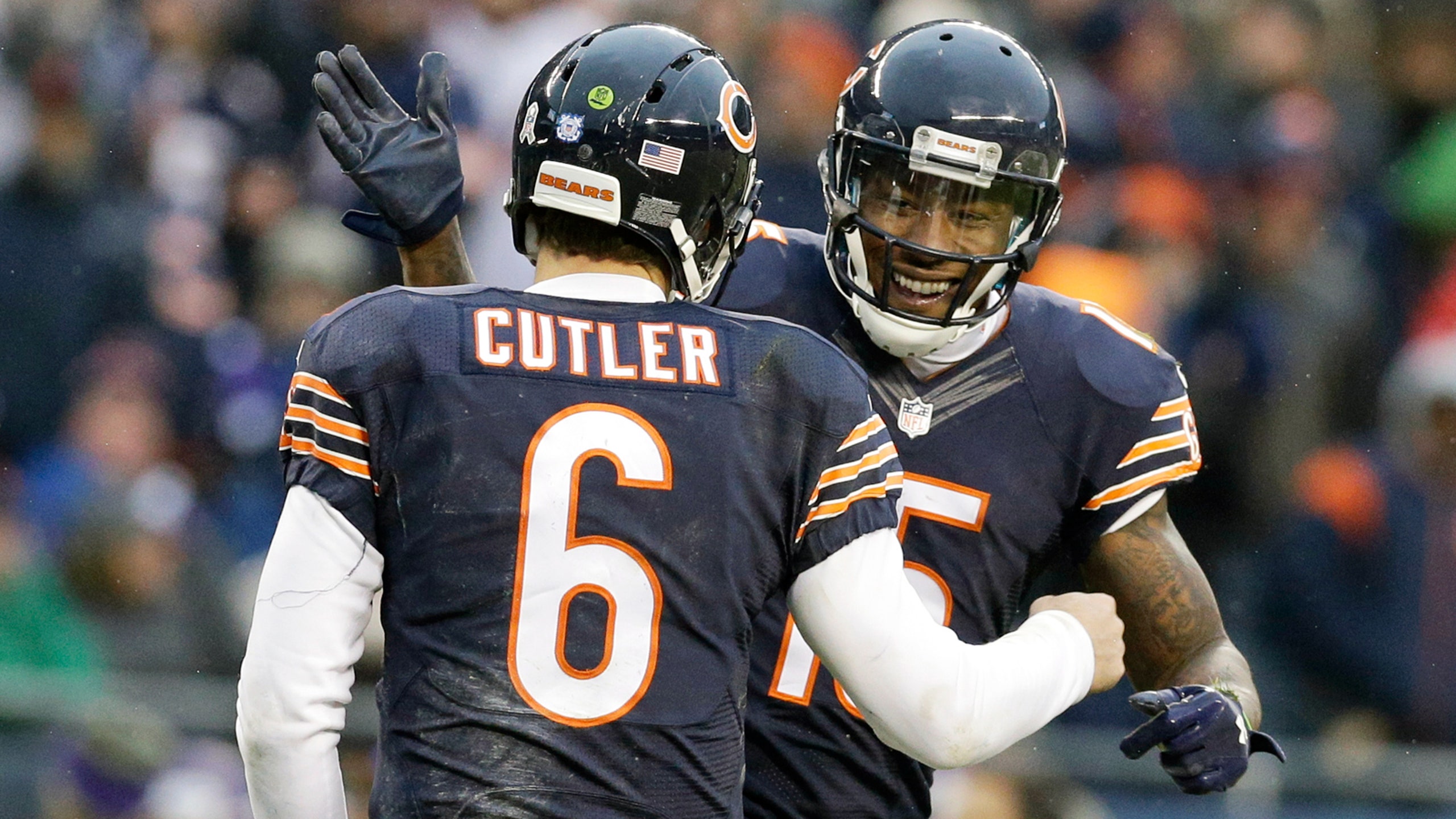 Bears, Cutler end slump with 21-13 win over Vikings
BY foxsports • November 16, 2014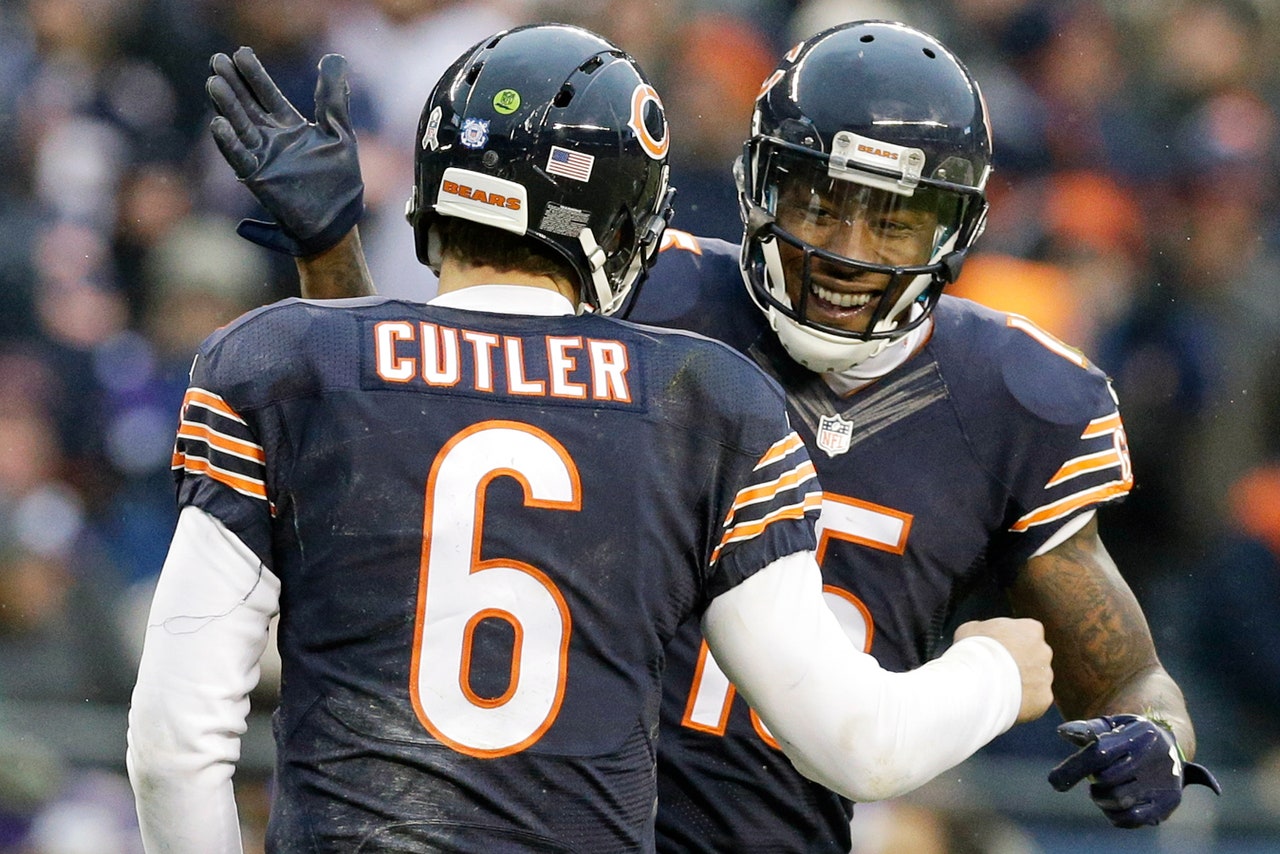 CHICAGO -- Jared Allen figured the Chicago Bears were bound to retaliate, that they could only take so much after getting knocked around.
They didn't exactly treat his former team as a punching big. They just played well enough to put their implosion on hold.
Jay Cutler threw for 330 yards and three touchdowns, and the Bears won for just the second time in seven games by beating the Minnesota Vikings 21-13 on Sunday.
Ryan Mundy intercepted Teddy Bridgewater's 29-yard pass in the end zone in the closing minute, and the Bears hung on for the win after suffering two of the worst blowout losses in franchise history.
"I think we kind of rallied around each other," said Allen, the five-time Pro Bowl defensive end who signed with Chicago after spending six seasons with Minnesota. "I think the sense of urgency was there. You can only get beat up so many times before you fight back. People questioned the character of the locker room. We know what we have."
Alshon Jeffery had 135 yards receiving and a touchdown catch. Brandon Marshall added 90 yards and two TD receptions, including a 4-yarder in the fourth quarter that made it an 11-point game. Matt Forte ran for 117 yards.
Allen had a sack against his former team, and the Bears (4-6) prevailed after joining the 1923 Rochester Jeffersons as the only teams to give up 50 or more points in consecutive games with blowouts at New England and Green Bay. But it was a different story against the Vikings (4-6).
The Bears gave up a season-low 243 yards while racking up 468, and they picked up their first win at Soldier Field after dropping their first three there.
Minnesota got a 48-yard end-around by Andrew Sendejo on a fake punt to set up an early touchdown but little else on the way to its seventh straight loss in Chicago.
Bridgewater threw for just 158 yards and touchdown, and the Vikings came up short after winning two in a row.
"They have been under a lot of heat, they stepped up today, played a lot better than we've seen in the last couple of weeks," Vikings center John Sullivan said.
Marshall made it an 11-point game when he posted Josh Robinson in the end zone like a basketball player and leaped to snag a 4-yard pass to make it 21-10. That capped a drive in which the Bears converted twice on a fourth-and-1 on runs by Forte-- at the Minnesota 27 and at the 6.
The Vikings then drove to the Chicago 8 before settling for a 26-yard field goal by Blair Walsh with just over four minutes left.
They were threatening to tie it again. But Mundy's interception in the right side of the end zone on a pass intended for Charles Johnson sealed the win for Chicago on a day when there were issues with the scoreboard clock.
Stadium officials were not sure what caused it to malfunction. The problems started late in the first half, although the clocks on the side were still working at that time. They were all out once the second half started, forcing the referees to keep time by hand, and stayed that way for most of the third quarter before coming back on. There were more issues in the closing minutes of the game, and Vikings coach Mike Zimmer was not happy.
"It's another new experience. It's hard to know because no one is telling you how much time is left," he said.
Zimmer used an expletive to describe the clocks, and then apologized for his language.
As for what happened on the field, the Bears overcame an early 10-0 deficit to take a 14-10 halftime lead after being outscored a combined 94-7 in the first two quarters of the previous two games. They also won over a restless crowd.
There were 6,472 no-shows and the 55,320 fans on hand were letting their team hear it after Bridgewater connected with Rhett Ellison for a 7-yard touchdown following Sendejo's end-around with the Vikings lined up to punt late in the first quarter.
But the Bears gave them something to cheer less than two minutes into the second. Jeffery caught a 27-yard touchdown from Cutler to make it a three-point game.
The Bears took their first lead since their win at Atlanta on Oct. 12 with just under three minutes left in the half when Marshall hauled in Cutler's 44-yard heave.
---
---