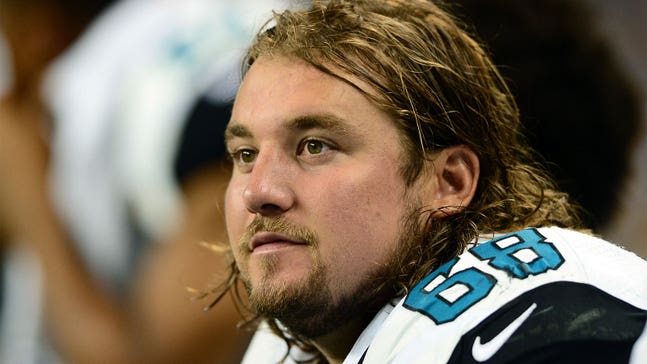 Beadles battling to keep starting job with Jags
Published
May. 28, 2015 1:06 a.m. ET

Last year, the Jacksonville Jaguars handed guard Zane Beadles a five-year, $30-million contract in free agency.
This year, after a season in which the Jaguars surrendered an NFL-high 71 sacks, Beadles is fighting for his spot in the starting lineup.
Jacksonville general manager Dave Caldwell was aggressive in addressing the team's offensive line during the offseason, including spending a third-round pick on South Carolina guard A.J. Cann.
According to Hays Carlyon of the Florida Times-Union, Beadles understands the team was trying to send a message.
"That's the business, man," Beadles said, via Carlyon. "That's the front office's job. They're always looking to replace everybody. Always looking for better, younger talent. That's the way it is. The way I look at it is I need to come out and do my job. That's all I have to focus on."
As he looks to keep his starting spot, the former Pro Bowler said the team has asked him to make some technical adjustments and he's been happy with the results so far.
"The big thing has been to widen out my stance a little bit," Beadles said. "It's going well. It's a little awkward at first anytime you switch up a technique. But the more you do it, the more comfortable you get. I'm always open to trying new things. I've been pleased with it so far."
Head coach Gus Bradley said he likes the way Beadles has approached his second season in Jacksonville. 
"I think he's gaining his confidence back," Bradley said. "I think in the middle part of the season it was a little rough. He started to gain it at the end, but I think he's back now."
(h/t Florida Times-Union)
Photo credit: Andrew Weber/USA TODAY Sports
---
---