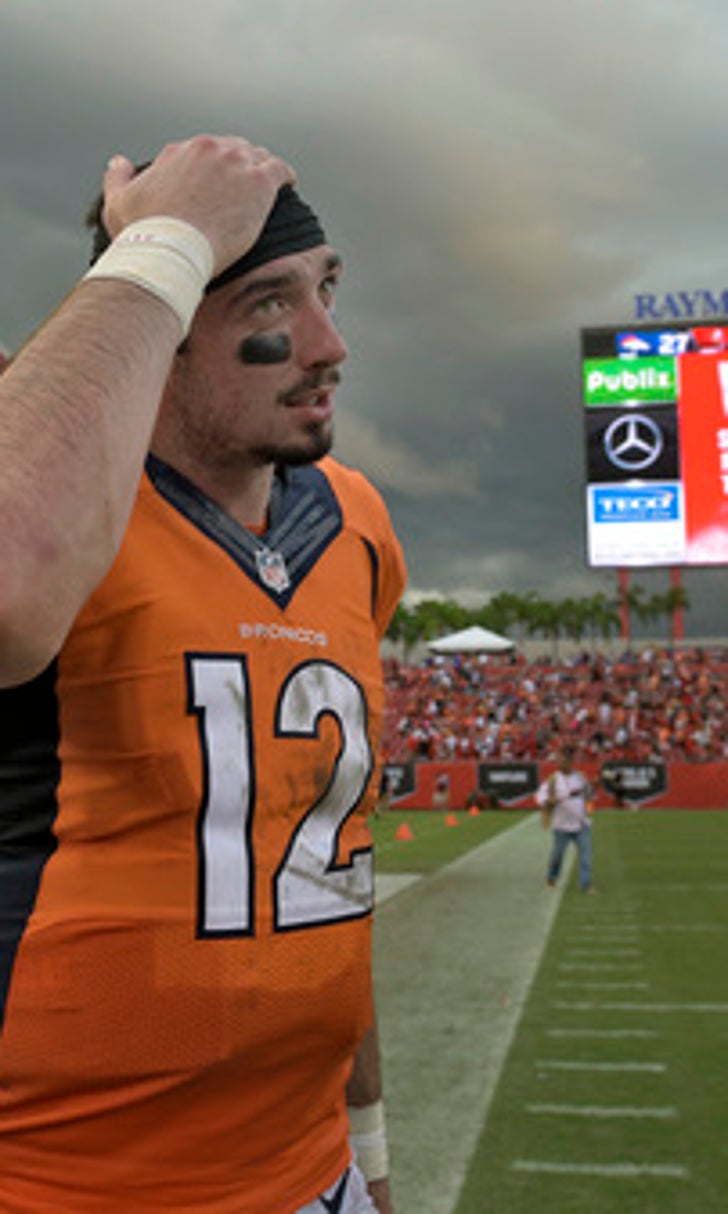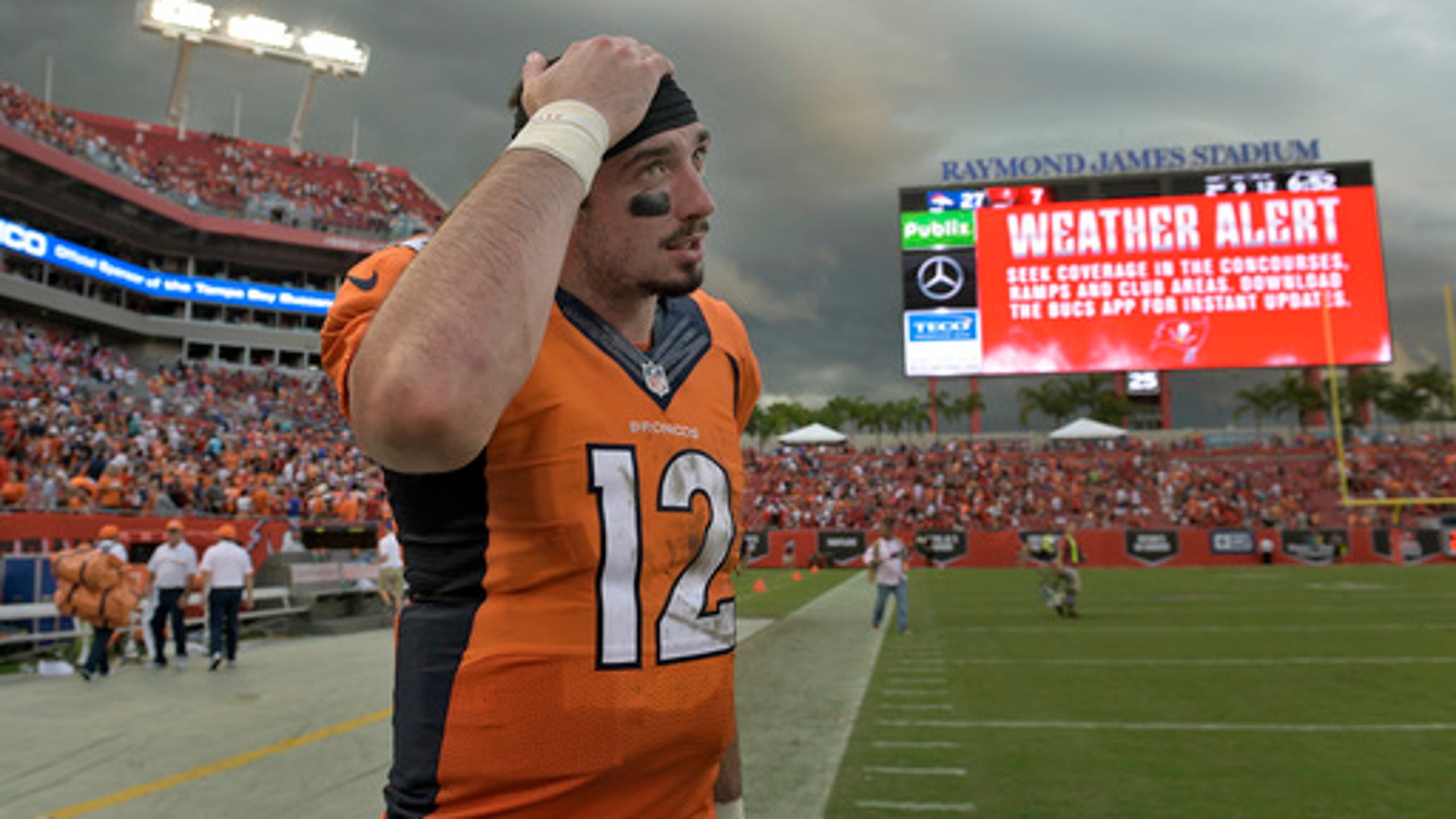 Bad weather stops Buccaneers game for second straight week
BY foxsports • October 3, 2016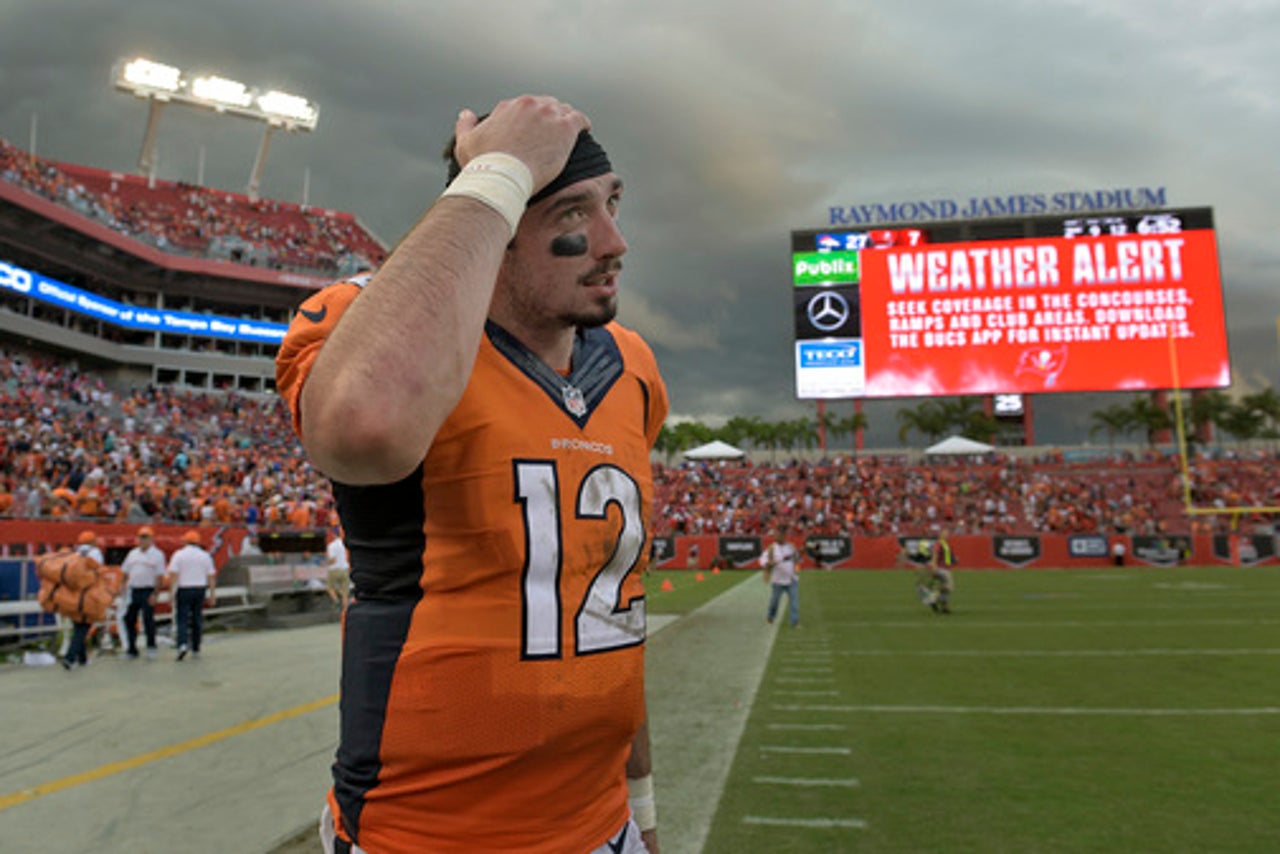 TAMPA, Fla. (AP) The Tampa Bay Buccaneers are accustomed to weather delays
And, if the past two weeks are an indication, opposing teams better be prepared to deal with them, too, when they visit Raymond James Stadium.
Play was suspended in the fourth quarter of a Bucs game because of inclement weather for the second straight week Sunday, when fans were ordered to leave their seats and seek cover in stadium concourses.
The Denver Broncos had to wait 86 minutes to close out the final 6:33 of a dominating 27-7 victory that kept the defending Super Bowl champions unbeaten.
The previous Sunday, the Los Angeles Rams held on for a 37-32 win after the two-minute warning turned into a 69-minute delay due to a severe thunderstorm punctuated by lightning.
''A crazy situation. You don't practice it as a coach,'' Denver's Gary Kubiak said.
''Our coaches and our players handled it like a mature group. We stayed focused. ... My biggest concern for both teams was just player safety,'' the Broncos coach added, ''You sit around for an hour, 25 minutes and come back out there, but it looks like both teams got out healthy. That's the most important thing.''
While fans were urged to stay in the stadium and not flee to the parking lots, players hustled to the locker rooms. Once the weather cleared, the teams were told when to return to the field and given 15 minutes to warm up.
Thunder could be heard in the distance when the game resumed in heavy rain. Most of the announced crowd of 60,375 did not return to their seats for the conclusion of the game.
Unlike the previous week, when the Bucs anticipated getting the ball coming out the two-minute warning and used the delay to plot strategy to try to overcome a five-point deficit against the Rams, Sunday's game pretty much was decided by the time play was suspended.
''To be honest, I didn't say a word,'' Bucs linebacker Kwon Alexander said of what was said in the Tampa Bay locker room during the delay. ''I was just focused, just trying to get back out there and make a play for our offense to get some points on the board. We really didn't say (anything), everybody was just thinking and being focused. (A game) never feels over to me. I never give up on anything.''
The Bucs routinely have to juggle practice times and schedules because of severe weather on Florida's Gulf Coast. There have been delays during preseason and regular season games in the past, though none that stopped play during the closing minutes of fourth quarters in consecutive weeks.
---
AP NFL website: www.pro32.ap.org and http://twitter.com/AP-NFL
---
---