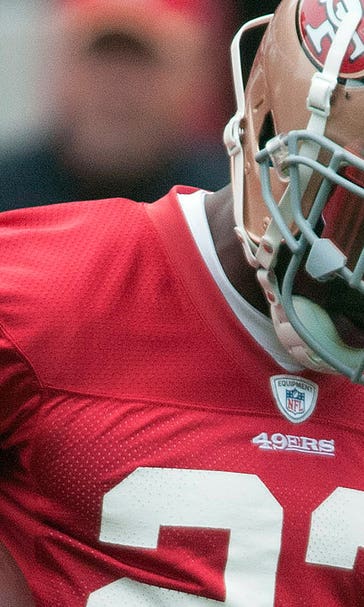 Backfield in motion: 49ers' Bush, Davis to undergo surgery Tuesday
November 3, 2015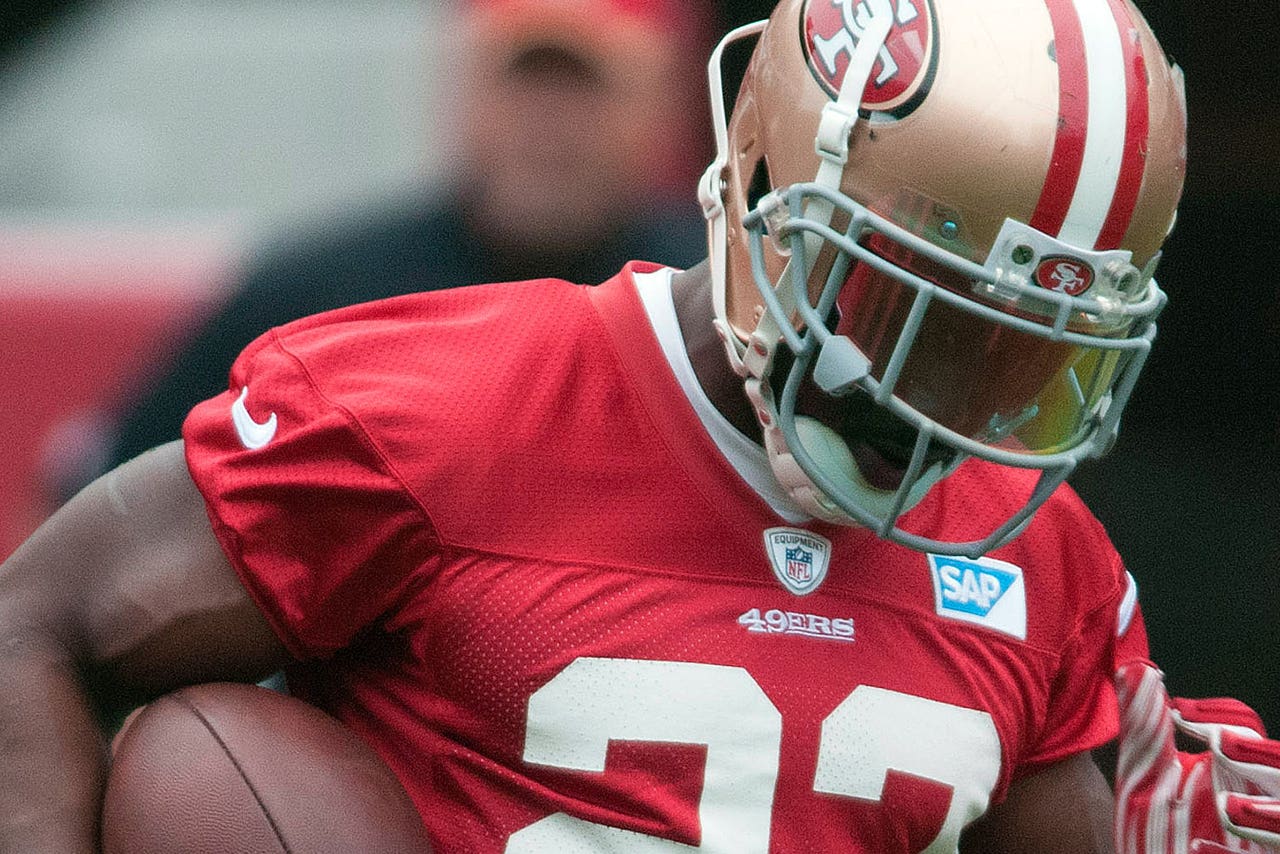 The San Francisco 49ers could be fielding an entirely different backfield for Sunday's matchup for the Atlanta Falcons.
New starting quarterback Blaine Gabbert may not see any familiar faces with the news that running backs Reggie Bush (knee) and Mike Davis (hand) will undergo surgery on Tuesday.
Bush has a torn MCL, per ESPN's Adam Schefter, and will be lost for the season. It is unclear how long Davis will be sidelined while the status remains murky on starting running back Carlos Hyde, who missed Sunday's loss at St. Louis due to a stress fracture in his foot.
Bush missed three full games and a large portion of another with a calf injury in his first season with San Francisco, finishing with eight carries for 28 yards. He hurt his knee at the tail end of a punt return Sunday when he lost his footing on a cement walkway and crashed cleats-first into the wall.
The 49ers are auditioning replacements for the injury-ravaged backfield and agreed to terms with former Cleveland Browns running back Shaun Draughn on Monday. Ben Tate, who spent three seasons with the Houston Texans before playing with three teams in 2014, will be in for a workout Tuesday.
Kendall Gaskins, who was promoted from the practice squad Tuesday, was the only healthy running back after Bush and Davis were knocked out of the game against the Rams. San Francisco made another move to address the depth in the backfield by signing Jarryd Hayne to the practice squad Monday.
Hayne, who opened the season as the team's primary punt returner, lost his job after committing a pair of fumbles. Hayne also saw some time at running back, but he was waived last week to open a roster spot for Gaskins.
Per source, #49ers running back Mike Davis is having surgery on his hand tomorrow.

— Matt Barrows (@mattbarrows) November 3, 2015
---
---