National Football League
National Football League
Avril still hoping for a long-term deal with Lions
Published
Jun. 12, 2012 6:32 a.m. ET

When the Detroit Lions kick off their mandatory minicamp Tuesday, defensive end Cliff Avril doesn't plan to be there.
''It's mandatory if you're signed,'' Avril said.
The Lions put the non-exclusive franchise tag on Avril in March, effectively keeping the defensive end from hitting the market.
Another team can negotiate with Avril, but the franchise would have to be willing to give up a pair of first-round picks to sign him. The 26-year-old Avril is the only NFL player with at least 19.5 sacks, nine deflected passes, seven forced fumbles and four fumble recoveries the past two years - according to STATS LLC - but he hasn't drawn much interest from another suitor because of the franchise tag.
''It's definitely restrictive,'' he said.
Detroit's three-day session this week is the team's last gathering before training camp. If Avril doesn't get the long-term deal he wants by July 16, he will have a one-year deal worth $10.6 million - the average of the five highest-paid players at his position - waiting for his signature.
''To go from making the league minimum to that is not bad, but still you want a long-term deal,'' he said. ''I feel like I was a part of this team while we were not doing so well and 0-16. I want to be a reason why we're getting better.''
Avril insisted he hasn't even thought about possibly holding out when training camp starts in late July, trying to create leverage in talks. Lions president Tom Lewand has said the ball is in Avril's court. The player has tried to pass it back to the team executive.
''It's up to Tom,'' Avril said. His agent, Brian Mackler, declined Monday to comment on negotiations.
Avril's teammates, who haven't seen him during offseason workouts, got a chance to Saturday at a charity event hosted by Lions receiver Nate Burleson and linebacker Stephen Tulloch.
''It was good to see Cliff,'' Burleson said. ''It looks like he's staying in good shape on his own, so that's a good thing.''
Avril had career highs in sacks (11), forced fumbles (six) and fumble recoveries (three) last year to help Detroit snap its 11-season postseason drought.
A third-round pick out of Purdue in 2008, he has been productive with 30 career sacks for the franchise and he'd like to get compensated for it with a multiyear deal. Avril, though, has avoided lashing out at the Lions.
''You still have to go work for these people and you still have to go out and play football, so you can't make it personal,'' he said. ''They have to do what's best for their team and you need to do what's best for you.''
Buffalo gave defensive end Mario Williams a $100 million, six-year contract - with $50 million guaranteed - when he hit the market with fewer than 10 sacks the past three years and 53 over his six-year career. Arizona rewarded defensive end Calais Campbell last month with a $55 million, five-year deal last month after he had no more than eight sacks the last three seasons and 21 in his four-year career. The Carolina Panthers gave defensive end Charles Johnson a $72 million, six-year deal - with a $30 million signing bonus - last year after he more than doubled his career total with 11.5 sacks in 2010.
Avril refused to say how far apart or how close the two sides were in negotiations.
''We have been talking, so that's good,'' he said. ''We're going to continue to keep working and see if we can get something done.''
Avril could simply sign the one-year tender on the table and bank on cashing in next year, when he potentially could be an unrestricted free agent after another productive season.
''I could, but you have that risk of getting hurt, that risk of your value going down,'' he said. ''And, they told me to do that last year. You can't keep doing that for the next 10 years. I wanted a deal last year too and they told me to go out and perform and we'll try to, I guess, take care of you in a sense.
''It goes back to being a business. They can do whatever they want - obviously. If it was up to me, I would've been signed long term, I would've been with my team already and trying to get this Super Bowl thing running.''
---
Follow Larry Lage on Twitter at www.Twitter.com/larrylage
---
---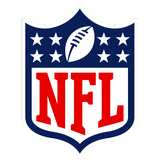 Get more from National Football League
Follow your favorites to get information about games, news and more
---