As stock slips, one scout reportedly compares Jared Goff to Jay Cutler
Published
Mar. 22, 2016 9:03 p.m. ET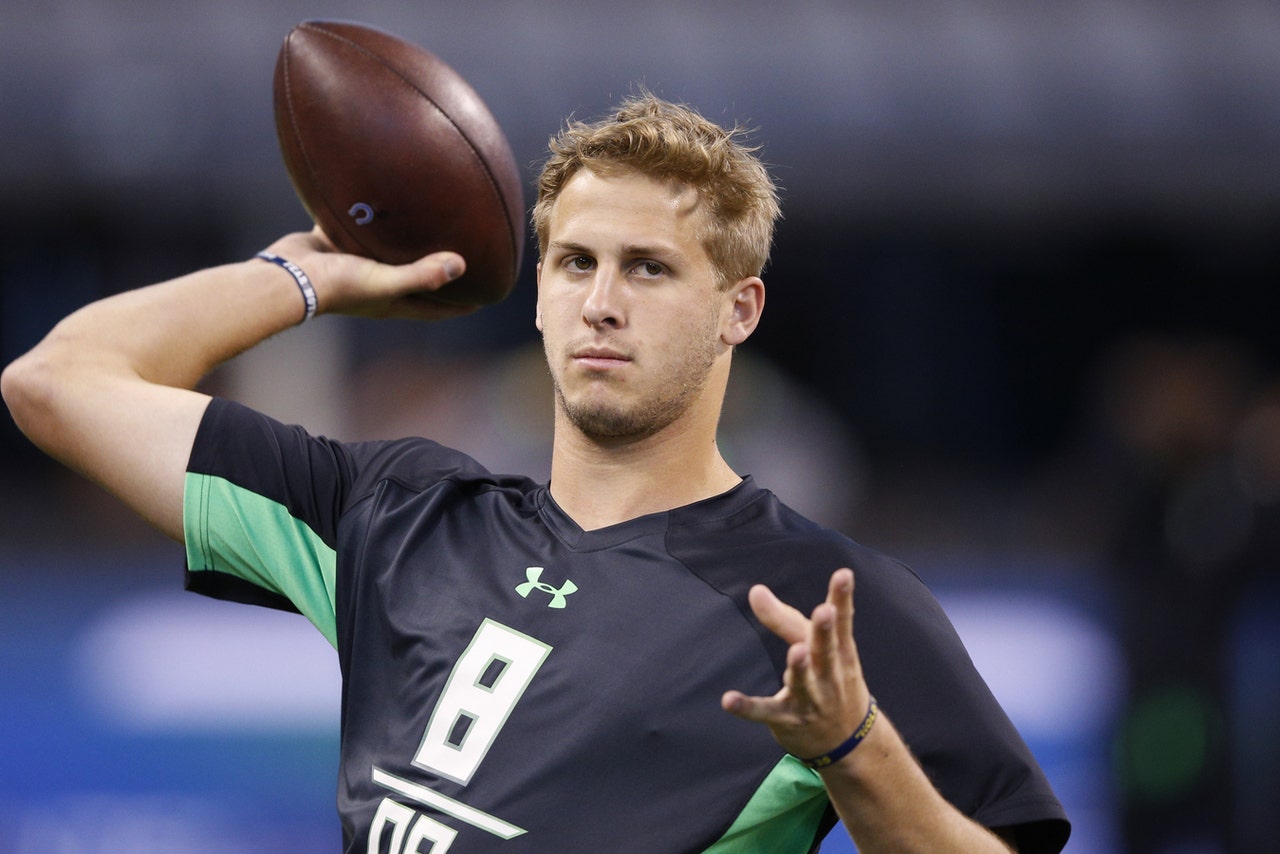 The NFL Draft is a little more than a month away and teams are getting a better look at the prospects. Cal quarterback Jared Goff has been tabbed by some outlets as the safest quarterback of the bunch in 2016.
But a few scouts apparently are not sold on the former Golden Bears star.
"I'm just not crazy about him, not at all," one NFC scout told the Star-Ledger. "He doesn't win. Show me a quarterback who didn't win in college, that did well up here? There aren't many. To me he's another Jay Cutler. And you can take that any way you want.''
Goff's individual success did not lead to many wins for Cal. The Bears went 13-23 in games Goff started. His numbers jumped each year as a starter, though. He threw for 4,719 yards and 43 touchdowns in 2015, but Cal finished only 7-5.
"People out there love this guy, we don't,'' said an AFC scout. "We don't like him at all. He looks the part and all. But there's just something about him that turns me off. Maybe it's the slender build, or the small hands."
Goff's hand size could scare away some teams. He measured just less than nine inches while Memphis QB Paxton Lynch has a hand size of 11 1/2 inches.
"The hand size really scares me,'' another NFC scout said. "Did you see him play in bad conditions? He couldn't throw a wet ball at all."
---
---