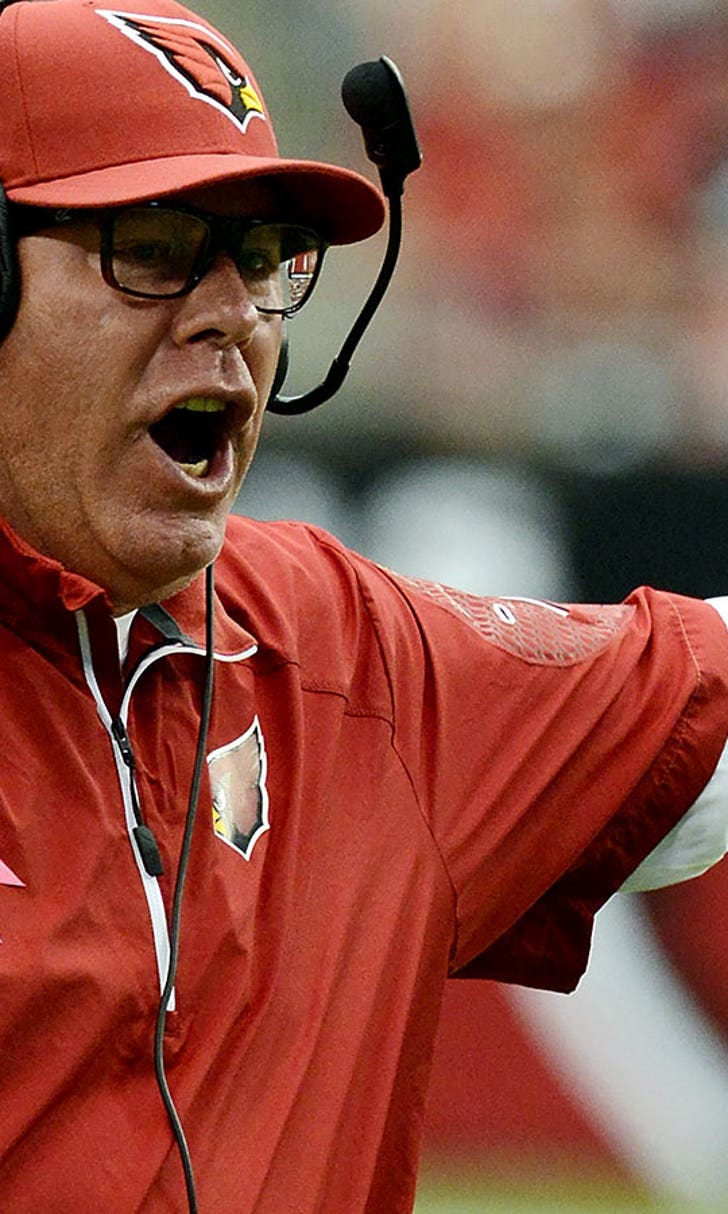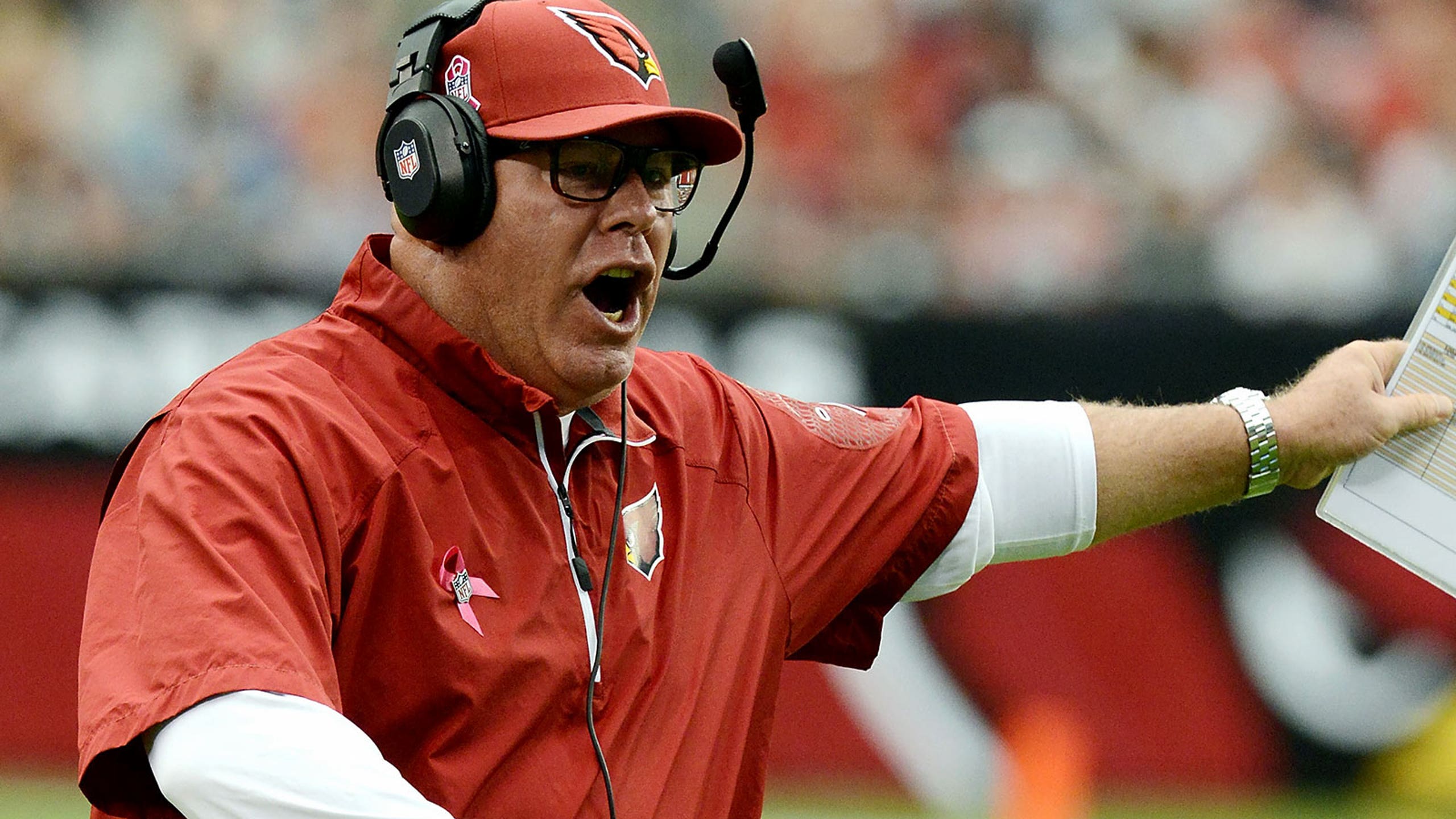 Arians on 1 that got away: Cardinals would win rematch vs. Panthers
BY foxsports • February 4, 2016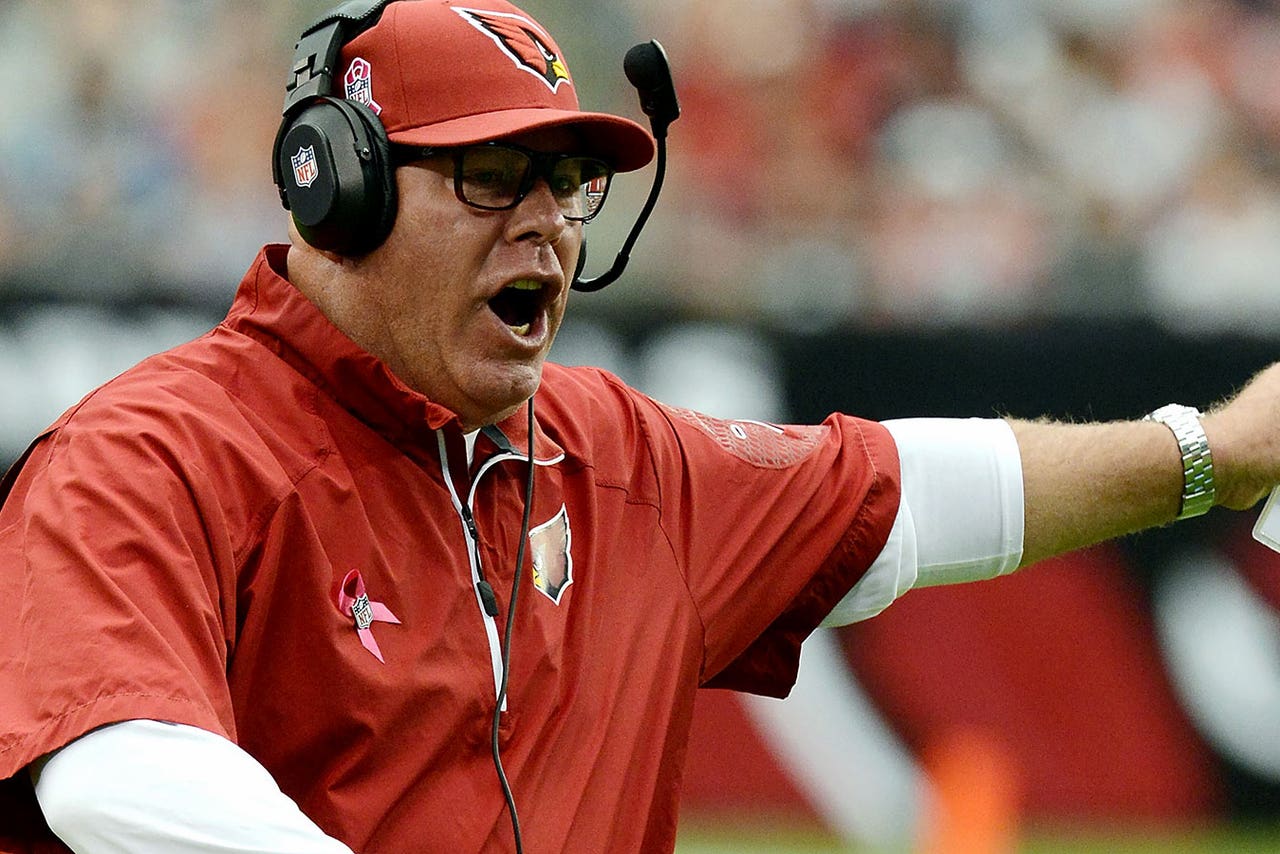 Arizona Cardinals coach Bruce Arians saw his team's bid to advance to the Super Bowl dashed with an ugly beating at the hands of the Carolina Panthers in the NFC title game.
A resounding 49-15 victory left no doubt that the better team won, but Arians isn't so sure the best team prevailed. In fact, he told the Arizona Republic that the outcome would be different if the Cardinals had another crack at the Panthers.
"I think we would (win)," Arians said at the PGA's Waste Management Phoenix Open. "Even on the road, too, because we were running the ball well and that, to me, was going to be key for us. Then we couldn't do it. We had some stuff, but we missed a couple runs that would have been huge in the early part of the game."
Carolina led by 17 points at halftime and turned the game into a runaway in the second half, capitalizing on a flurry of turnovers by Arizona quarterback Carson Palmer to earn a date with the Denver Broncos on Sunday in Super Bowl 50. But, Arians said it was a handful of plays in the opening 30 minutes that turned the tide.
"We missed on a couple plays early in that game that were that close," Arians said. "You can't miss 'em in those types of games. We had J.J. (Nelson) on the post and it was a perfect throw. It's that close."
Arizona was within 10 points before star cornerback Patrick Peterson muffed a punt, leading to a touchdown and a 24-7 deficit. The Cardinals had another chance to cut into the lead after a 72-yard interception by Peterson with under a minute left in the first half, but Palmer was picked off on the next play.
"If we don't fumble the punt, it's a different ballgame," Arians said. "If we don't throw the interception after the return, same thing. So there were ebbs and flows and that was kind of the end of it."
---
---