National Football League
National Football League
Are Plaxico to Eagles rumors for real?
Published
May. 26, 2011 1:00 a.m. ET

With veteran NFL wide receiver Plaxico Burress set to be released from jail on June 6, could he eventually sign with the Philadelphia Eagles as has been rumored? We'll address his future and more in this week's post-draft email bag.
To get your questions answered right here in future email bags, You also can send them on Twitter @caplannfl or to caplannfl@gmail.com.
Eagles interested in Burress?
Question: Are the Eagles really interested in Plaxico Burress? — Jerry M.
Answer: Jerry, yes, I believe the Eagles are interested in the veteran wide receiver — specifically head coach/executive vice president Andy Reid, who makes the personnel decisions.
What you're referring to is an article recently from the New York Daily News which mentions the teams that could be interested in Burress. The article also states that the Eagles will be the first in line to check him out once he's released from jail.
From talking to personnel sources recently, one told me that Reid has always been impressed with Burress' ability to beat coverage with his size and that he expects the Eagles to make a run at him once free agency starts.
And you can understand why the Eagles would be interested in Burress once you look at his history against them. The tall receiver tormented Eagles defensive backs over the years.
In his eight games (including one playoff game) against the Eagles as a New York Giant (2005-2008), Burress posted 37 receptions, 650 yards and seven touchdowns (He has scored in each of his past four games against them). And five of those touchdowns came inside the red zone — where the Eagles struggled a bit scoring touchdowns via the air last season.
While the Eagles have decent depth at wide receiver, they finished 14th overall in touchdowns per red zone appearance in 2010 (according to Football Outsiders). Breaking the numbers down further, the Eagles' top-five passing targets at wide receiver and tight end finished with 12 total red zone touchdowns (Jeremy Maclin: seven touchdowns on 17 passes; Brent Celek: two touchdowns on 12 passes; DeSean Jackson: one touchdown on 12 passes; Jason Avant: one touchdown on 17 targets; Riley Cooper: one touchdown on seven passes) on 65 total passes — an 18.5 touchdown conversion percentage.
As for his incarceration over the past two years, jail can humble a person — just ask Michael Vick. Burress knows, as Vick did when he was released from jail, that he'll be on his last chance to prove himself.
At 34 (he turns that age on Aug. 12), Burress will have to show he can still play at a high level, considering he hasn't played since the 2008 season.
He'll have to work out for teams in order to show what kind of shape he's in. Vick did not work out for the Eagles prior to his signing, but I can't imagine them or any team taking that approach with a player from a speed position such as wide receiver.
I spoke to a high-level AFC decision-maker recently who said that Burress will likely yield a heavily incentive-based contract where he can make a lot more money based on productivity — meaning if he stays out of trouble and plays well, he stands to make a lot more money.
Is Merriman worth the money?
Question: Why did the Bills bring him back for another year for all that money? How much are they paying him? — John L.
Answer: John, I think what you're referring to is their decision to extend his contract for another two seasons. The Bills are clearly banking on Merriman to be a major factor this season despite his injury problems the past few seasons.
And since you asked, I checked into it what Merriman's contract looks like.
His two-year extension could be worth around $16 million.
According to an NFL source, the contract breaks down this way:
• Part of Merriman's guaranteed money comes in the form of a $1.5 million base salary increase from last season, which I believe was treated as a signing bonus. Another $3 million is guaranteed for injury and salary cap in 2012, but not guaranteed for injury relating to the one (Achilles) which caused him to miss most of the 2010 season.
• During the 2011 season, Merriman will earn $2.75 million in base salary. He has a $500,000 reporting bonus for the first day of training camp and can earn another $500,000 in a workout bonus. The workout bonuses are an issue since the NFL is still in lockout mode, so it remains to be seen how players will be able to get that money since they aren't being given a chance to work out. He can make up to another $4 million based on production (sacks) and playing time. So, if he's healthy and has a great year, he could make up to $7.75 million. The Bills would gladly pay him that much if he produces based on how pathetic their pass rush was last season (just 27 sacks).
• In 2012, his base salary is $4 million (see the first paragraph for how $3 million of it is guaranteed). He has a $1 million roster bonus due on seventh day of the new league year, with $250,000 of it guaranteed for salary cap and injury (not related to the 2010 injury). Merriman also can earn another $250,000 as a workout bonus and can earn up to $4 million in incentives. The total take for Merriman for the next two seasons could be roughly $16 million if he stays healthy and produces at a high level.
The bottom line is the Bills gave him a very fair and generous contract considering his injury history — he only played in 18 games the past three seasons. Merriman has been largely a non-factor since the 2007 season, but he also turned just 27 this week, so hopefully for their sake he will stay healthy — it sure seems like the team is banking on it.
Why all the fuss over Beck?
Question: Is there really a reason why John Beck has dominated the headlines recently? Living in the Washington, D.C.-area, his situation has gotten as much coverage as the national debt! — Les M.
Answer: Les, very funny. I did laugh out loud at that last line.
I think the hype Beck is getting is because of the lockout and the lack of real news at this point.
But I went back and looked at my notes prior to the 2007 draft. And what I wrote then for Scout.com was that Beck was widely respected in the scouting community for his accuracy and leadership. While he possessed less than ideal arm strength, he could be an effective quarterback in a West Coast scheme.
As it turned out, Beck was drafted by the Miami Dolphins. The move was surprising because then-coach Cam Cameron didn't run a timing-based scheme such as the West Coast. And Beck struggled mightily during his four starts in his rookie season. Cameron then became the offensive coordinator of the Baltimore Ravens and requested that the team sign Beck after he was waived during the 2009 season, which they wound up doing.
Beck might have finally found the right team with the Redskins since they run a West Coast scheme. While coach Mike Shanahan prefers his quarterbacks to have better mobility than Beck possesses, he's been able to win with less mobile quarterbacks like Jay Cutler and Brian Griese.
Beck, who actually turns 30 in August, has not thrown a regular-season pass since 2007, so he has a lot to prove. But this could just be the right team, right coach and right situation for him. And keep in mind that the quarterback position is one where players can still perform at a high level in their mid-to-late 30s. Beck, who is signed through the 2012 season, might be a better fit for Shanahan's scheme than Rex Grossman, who is unsigned. However, Grossman did have some success during his three starts last season for the Redskins, which is why they might re-sign him once the lockout is over.
Did the Seahawks reach in the first round?
Question: The Seahawks got heavily criticized for their selection of offensive tackle James Carpenter. Did they really? What are your feelings on him? Why not a quarterback? — Lisa M.
Answer: Lisa, while it seems the local and national media came to be very surprised at Carpenter's selection in the first round — yours truly included — I understand the decision a lot better now than I did at the time it was made.
I had the team selecting Andy Dalton at No. 25 overall in my final mock draft. Talking to personnel sources closer to the draft, it seemed that Dalton was going to be a strong consideration there or if they traded down into the second round. And general manager John Schneider told KIRO-AM in Seattle recently that Dalton was a strong consideration with that selection.
"We debated with Andy Dalton, there's no question about it," Schneider said. "But I think we all felt like we were at a point in our development where we couldn't pass on a starting tackle right now."
Schneider likes to take a slower approach in developing quarterbacks rather than having them play right away.
"Quite honestly, we'd like to have a guy, especially a rookie (quarterback), be more of a developmental type and a guy more like (Green Bay Packers quarterback) Aaron Rodgers and sit for a year or two. So that was really the only point in the draft where there was a guy where we were like, 'There he is, that's a very viable option.' Quite honestly, we just had guys throughout the board that just didn't make sense as we went down comparing them to other positions."
As for Carpenter, while there were teams that had a second- or third-round grade on him, I would compare his situation to Duane Brown, who was selected in the first round of the 2008 draft by the Houston Texans.
The Texans were heavily criticized for the selection. In fact, some people thought he might be available as late as the third round. But the bottom line is player evaluation comes down to how you see a particular player fitting in within your scheme — not how others outside the organization see him. Brown was thought to be the bottom of the top tier of left tackles of that draft class, but he's actually turned out to be a solid starter.
Carpenter will start right away, and while the lockout will cut down his learning process this season, you'll get a pretty good idea of his talent early on. At quarterback, it takes at least three years to make a hard judgment on that position — not nearly as long for the evaluation of offensive tackles.
---
---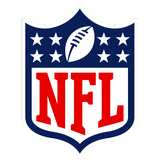 Get more from National Football League
Follow your favorites to get information about games, news and more
---