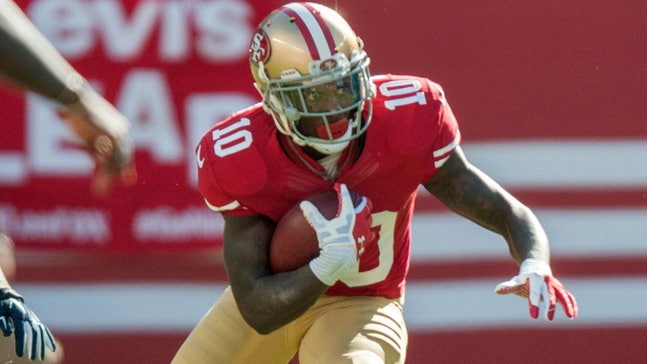 Another fumbled punt will land 49ers' Ellington on bench
Published
Dec. 2, 2015 11:28 p.m. ET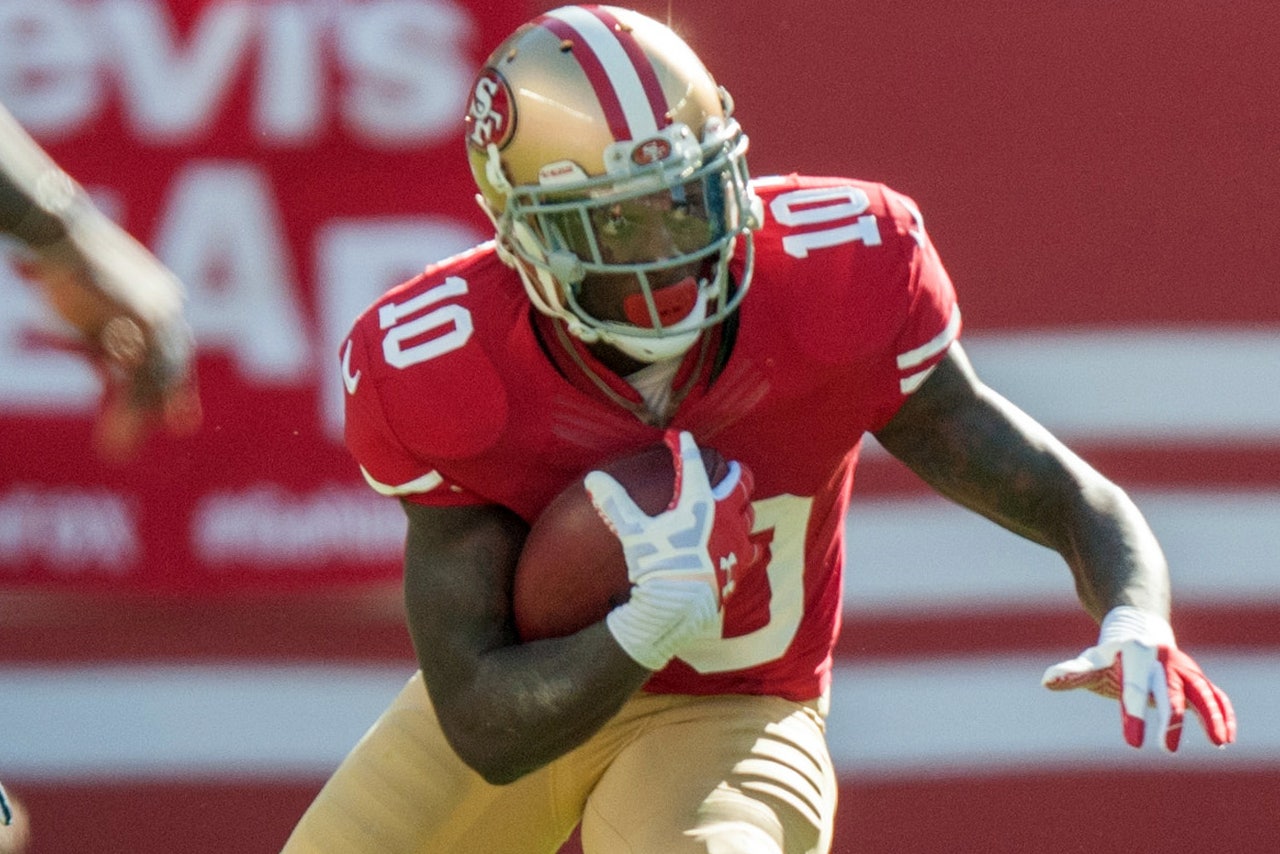 Bruce Ellington is hanging onto his job as the San Francisco 49ers punt returner but his job security is tenuous at best.
Ellington has fumbled in back-to-back games and a repeat scenario will land him on the bench, 49ers special teams coordinator Thomas McGaughey told reporters Wednesday.
"You put the ball on the ground again, yeah, that's just the reality of what we do," McGaughey said. "You can look at the kid in New England (Chris Harper) last week. He ain't got a job. If Bruce were standing right here next to me, I'd say the same thing: 'You got to take care of the ball. Everybody's got a job to do. Do your job.'"
Ellington has the job because of the fumbling issues of rookie Jarryd Hayne, the former Australian rugby star who opened the season as San Francisco's primary punt returner. Hayne was benched and eventually released before the team re-signed him to the practice squad.
---
---