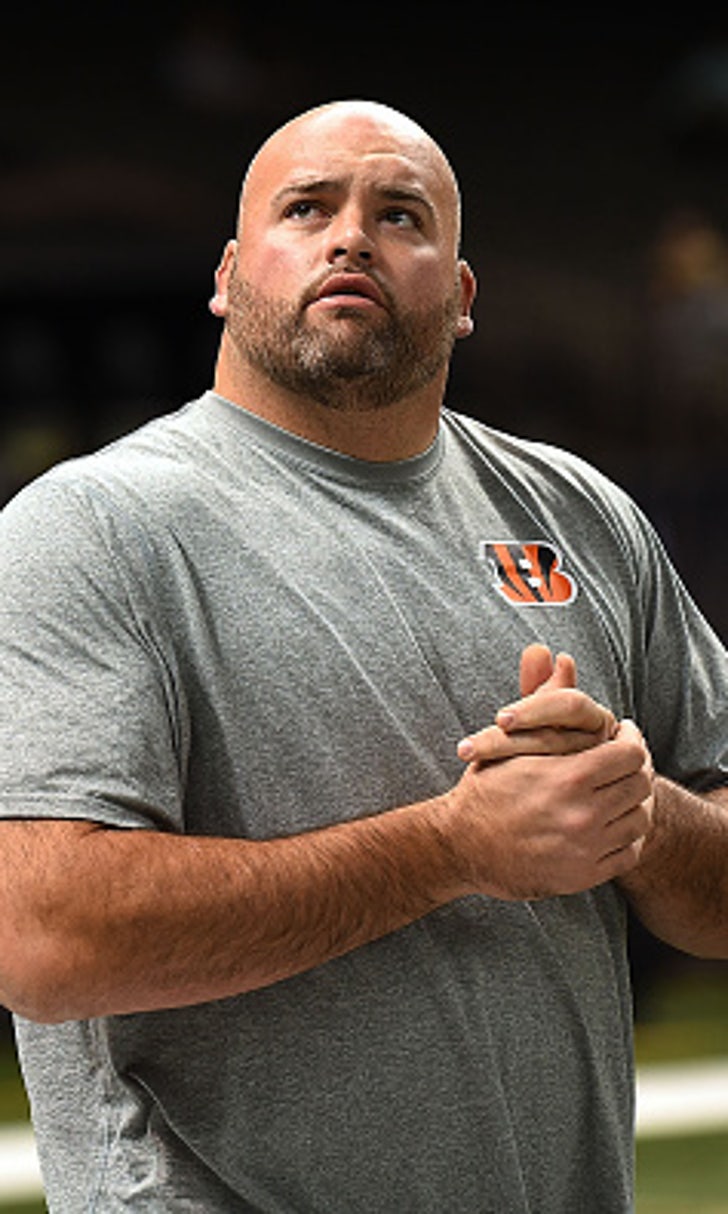 Andrew Whitworth: Bengals need more swagger
BY foxsports • June 16, 2015
By Gordon Dixon 
The Bengals have advanced to the playoffs in five of the past six seasons. Unfortunately, their last postseason victory came in 1991. Offensive lineman Andrew Whitworth has an idea what may help end the team's drought.
"We need some, young kids now call it swagger, but we need some of that ability to have a confidence in us that says, 'You know what? It doesn't matter who you are or where you're from or how good the football team is we're playing, we're really good, too, and we're going to bring it and you better stop it,'" Whitworth said via ESPN.
The upcoming season is an important one for the Bengals. Marvin Lewis, who was hired in 2003, is 0-6 in the playoffs as the franchise's head coach. Andy Dalton, who signed a six-year contract worth $115 million in 2014, has just one touchdown pass and six interceptions in his four postseason games.
Talent isn't the issue. A look at Cincinnati's roster shows players who can play. And they have a track record of making the playoffs, albeit as a wildcard the past four seasons. Perhaps a change in mentality can get the Bengals over the hump. It certainly couldn't hurt.
More from Larry Brown Sports:
---
---