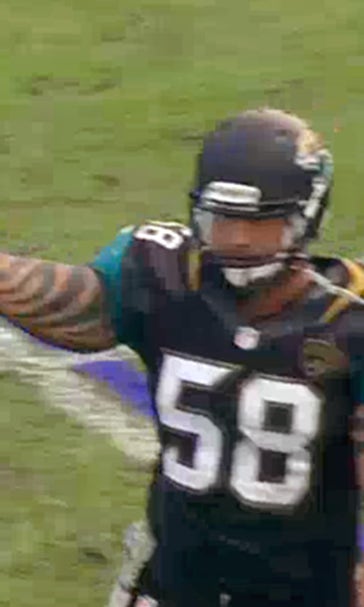 Andre Ellington: Ripped hair didn't hurt
BY foxsports • November 19, 2013
Apparently, getting your dreads ripped out isn't as painful as you would think.
That's according to Cardinals running back Andre Ellington, who had a handful of his dreadlocks forcibly yanked out by Jacksonville's Jason Babin on Sunday. It didn't look like the most pleasant experience, but the rookie said later that he barely felt a thing.
"As far as him pulling it out, it didn't hurt at all," Ellington said. "I took bigger hits than that."
Babin tossed the dreads onto the field after presenting them to the crowd like a gladiator, but Cardinals defensive end Frostee Rucker was nice enough to retrieve the chunk of hair and return it to his teammate. Ellington tweeted after the game that he plans to have the dreads sewn back in.
---
---