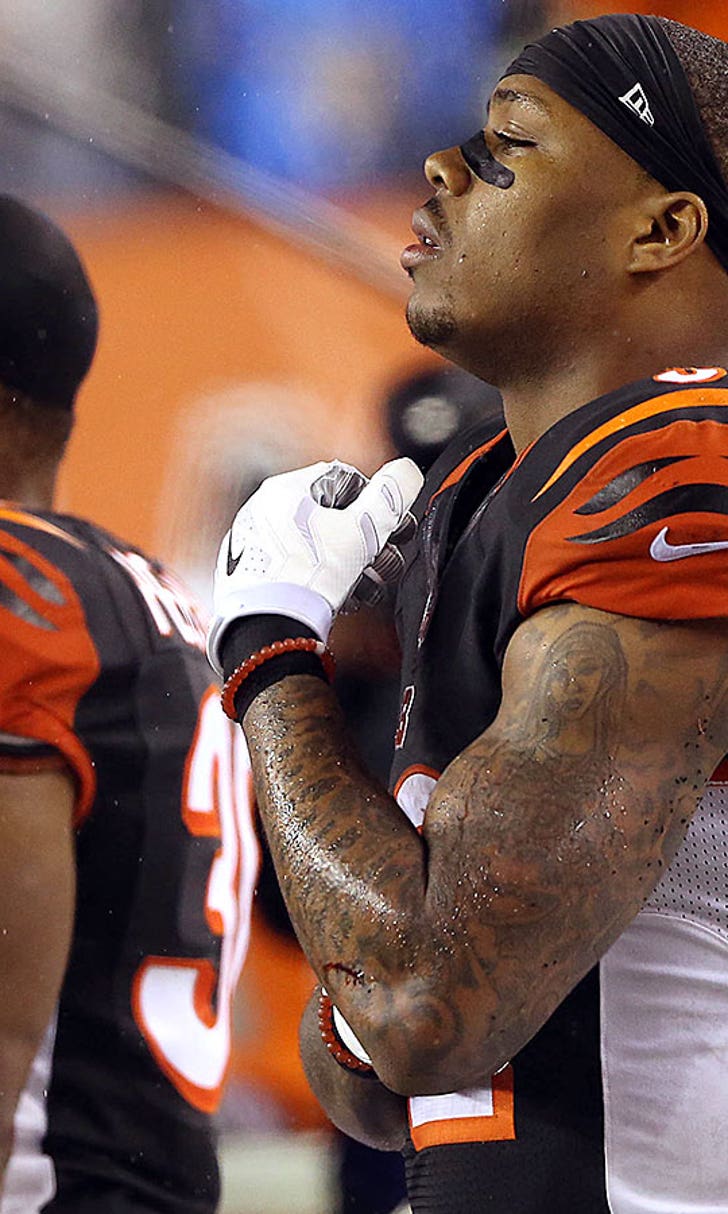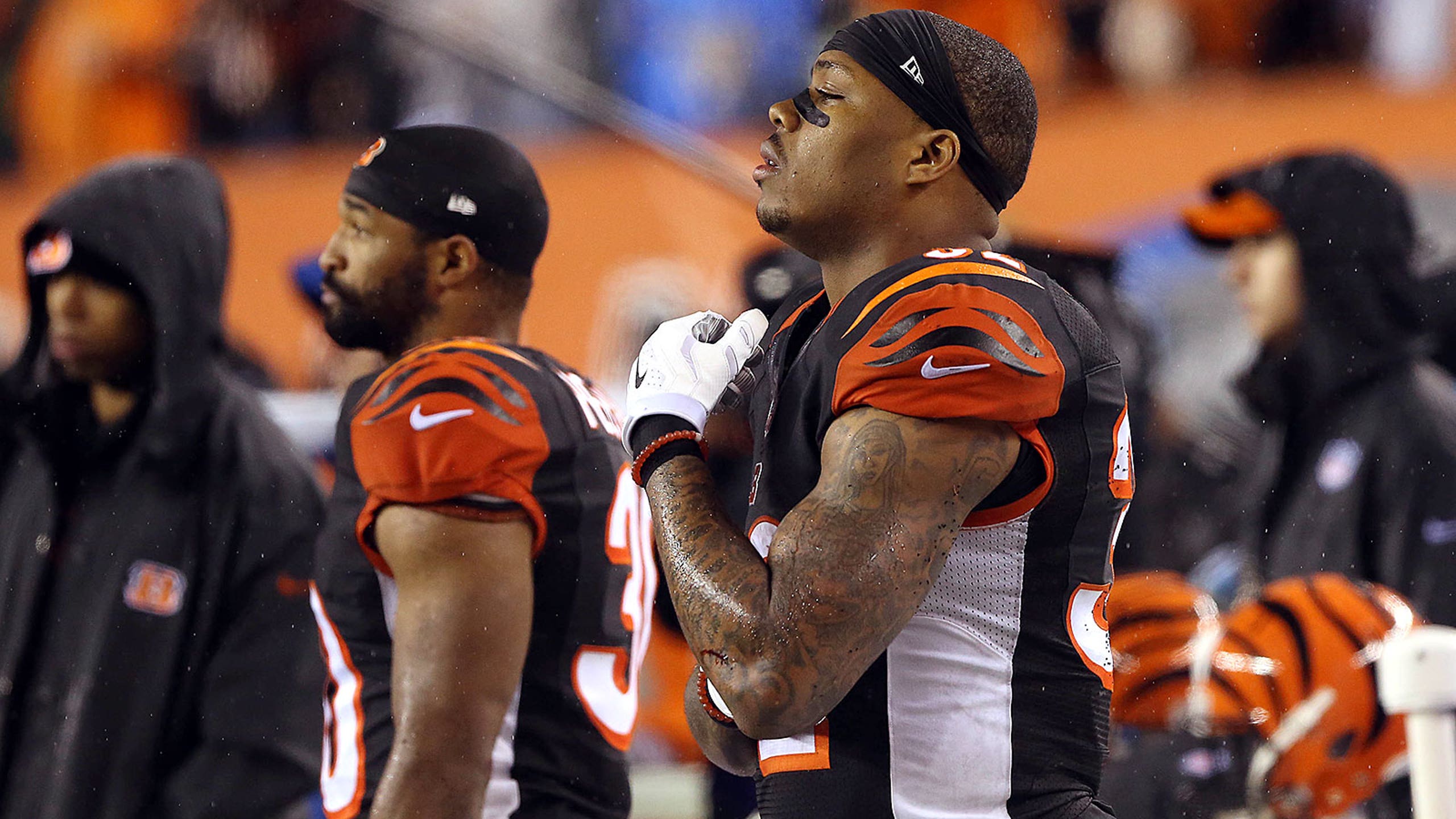 Amazing end to Steelers-Bengals game has spared Jeremy Hill
BY Sam Gardner • January 11, 2016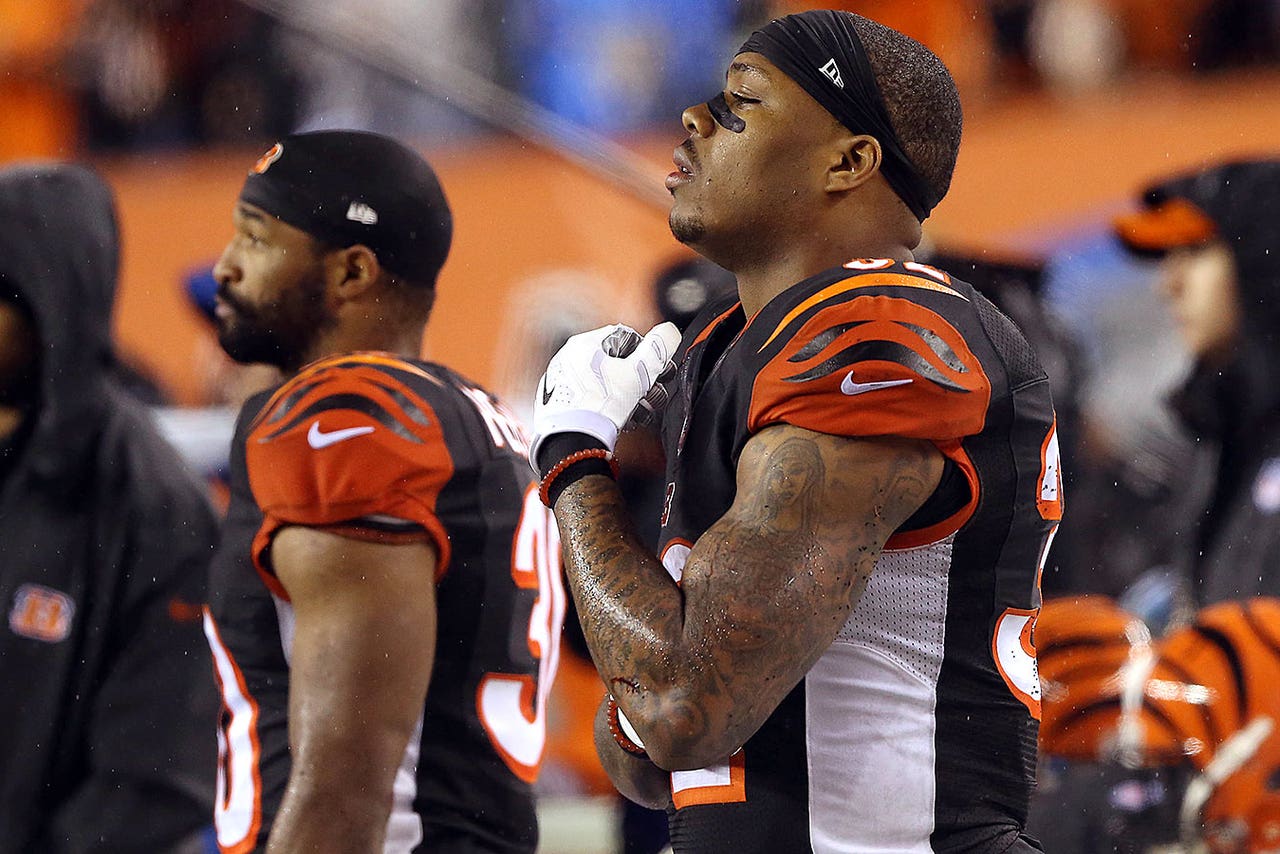 Blame-seekers had several places to point the finger following the Cincinnati Bengals' stunning season-ending loss to the Pittsburgh Steelers on Saturday, but in some ways, it seems that the person most responsible for the Bengals' late-game collapse is also the guy no one has been talking about in its aftermath.
After going scoreless in front of its home fans for the first three quarters, Cincinnati responded with a 16-0 fourth-quarter run to take a 16-15 lead with 1:50 to play. The offensive explosion started with a Jeremy Hill touchdown run to put the Bengals on the board early in the fourth, and after Vontaze Burfict's interception with 1:36 to go, the game was essentially Hill's to close.
Hill's job, at that point, wasn't to score or do anything fancy. He didn't even necessarily need to move the ball forward to virtually secure a win -- although a first down, alone, would have almost certainly sealed it. All he needed to do was take a few handoffs, force a few Pittsburgh timeouts and, for the love of God, hold onto the ball.
But on the first play of the ensuing drive, Steelers linebacker Ryan Shazier -- who earlier had knocked Giovani Bernard out of the game with a helmet-to-helmet hit -- ripped the rock from Hill's arms, and cornerback Ross Cockrell recovered the fumble. Hill's nightmarish Earnest Byner moment gave Pittsburgh the ball at its own 9-yard line with 1:26 to play, and that proved to be more than enough time for an injured Ben Roethlisberger to put the Steelers in position to eke out an 18-16 win.
Afterward, it was Burfict and Pacman Jones who caught most of the heat for the Bengals' fifth consecutive wild-card weekend loss, and for good reason. After all, it was their penalties for unnecessary roughness and unsportsmanlike conduct, respectively, that gave Pittsburgh 30 free yards on one play and put the Steeleres in field-goal range with 18 seconds to go.
Had it not been for Hill's gaffe, however, Pittsburgh may have never had the ball to begin with and, at worst, the Steelers would have likely needed a touchdown to win.
To a degree, the misplaced blame among Bengals fans is understandable. Burfict and Jones are perhaps the two most controversial players on the Cincinnati roster -- Burfict was also responsible for the shoulder injury that kept Roethlisberger on the sideline for most of the fourth quarter --  and mercurial personalities like theirs generally beget the type of criticism they've received.
But Hill has battled with the yips before -- he fumbled five times last year as a rookie and got benched early this season after fumbling twice in one game -- and they returned at the most inopportune moment, to the dismay of far fewer people than one might expect following such an emotional loss.
For his own part, the former LSU star Hill has completely owned the mistake. He tweeted an apology to the Bengals' fans late Saturday night and told reporters that he takes "the full blame" for the loss. Still, it's stunning to see so little uproar from fans around the NFL -- maybe they've all moved on to hating Blair Walsh -- after such a high-profile screw-up.
More often than not, the football commentariat thrives on kicking players while they're down, but Hill has gotten something akin to a free pass for his fumble. Hill can thank his boneheaded teammates for that, and hopefully next year he'll come back better for it.
You can follow Sam Gardner on Twitter or email him at samgardnerfox@gmail.com.
---
---