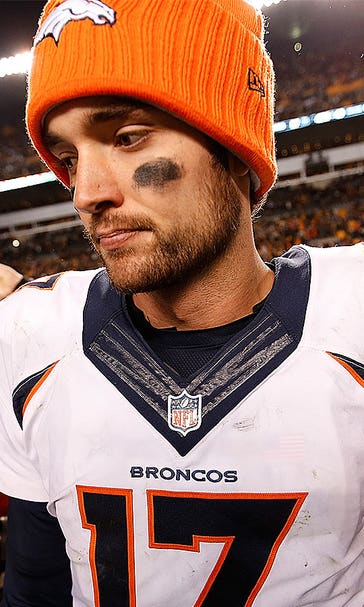 AFC West Notebook: What happened to the Broncos' lead?
December 22, 2015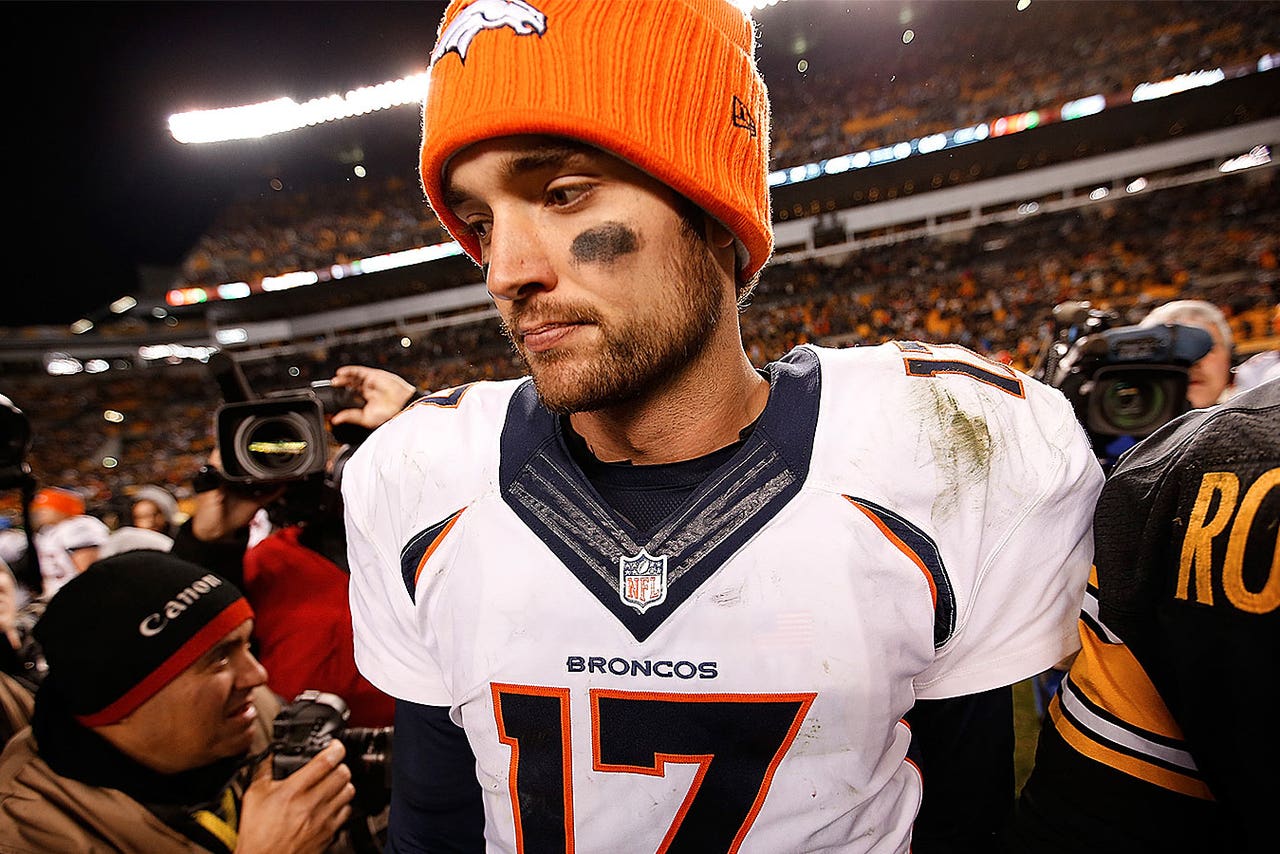 An epic choke-job in Denver?
The Denver Broncos could seize control of the AFC West again. They could wrap up a first-round bye.
Or, they could miss the 2015 playoff field entirely -- and that fact should scare a franchise which once held such a commanding six-game lead in the standings.
That lead has evaporated because of an incredible run by the Kansas City Chiefs. The Broncos have lost in back-to-back fourth quarters; K.C. just tallied its eighth straight win. And should the division come down to tiebreakers, they'd probably field the better divisional record -- meaning a playoff spot would be theirs, not Denver's.
It places even more importance on a Monday Night matchup that loomed large from the season's onset. Should the Broncos top the Cincinnati Bengals, they'll be in prime playoff position again.
But should they lose (and it's not crazy to assume they might) they'll hope for a Jets, Steelers or Chiefs loss. All three could ultimately edge out the Broncos if they win in Weeks 16 and 17.
Only two teams --€" including the 1985 Broncos -- have missed the playoffs at 11-5. Neither started their seasons by winning seven straight games.
Goodbye, Qualcomm Stadium
No official ruling has been levied to uproot the San Diego Chargers and place them in Los Angeles. It just felt that way on Sunday.
Fans packed the stands for an hour after the final whistle. So did stars like Philip Rivers, and to a much greater extent, Eric Weddle. And they were all serenaded by Jackson Browne's "Stay Just A Little Bit Longer" over the stadium loudspeakers.
Via FOX Sports San Diego's Brie Thiele:
There's no better tune to sum up what could've been Qualcomm Stadium's swan song. That field has played host to an AFC Championship win and a single-season touchdown record. More recently, it housed Weddle's gutsy fake-punt call that clinched the Chargers a playoff spot.
Fans had their hearts snapped in the stands, too. Drew Brees' fluke collarbone injury. Stan Humphries' four-pick playoff game. The Marlon McCree fumble.
Yet the biggest heartbreak could close in when the field itself closes up. As Browne once crooned, it's tough to watch something so meaningful to you pack up and leave town.
Via U-T San Diego's Michael Gehken: 
Fit No. 24 for his gold jacket, already
Charles Woodson waited his entire career to hoist the Lombardi Trophy in Oakland.
He shouldn't have to wait for the next-highest honor: A place among the Raiders greats, immortalized in the Pro Football Hall of Fame in Canton, Ohio.
It's a fitting state to end such a football journey. Woodson, after all, was Ohio's "Mr. Football" in 1994. He spurned the Buckeyes for the Wolverines, became the only defender to win the Heisman Trophy, and ended up in Oakland.
Eighteen years later (with a six-season pit stop in Green Bay), he'll end his storied career on the very same field. He'll do so as a former Defensive Player of the Year. As a Super Bowl champion. As the only NFLer with 50 interceptions and 20 sacks. As the unquestioned leader for a new era of Raiders.
And, if there's any justice in all those wonderful seasons, as a unanimous first-ballot Hall of Famer in 2020. 
---
---