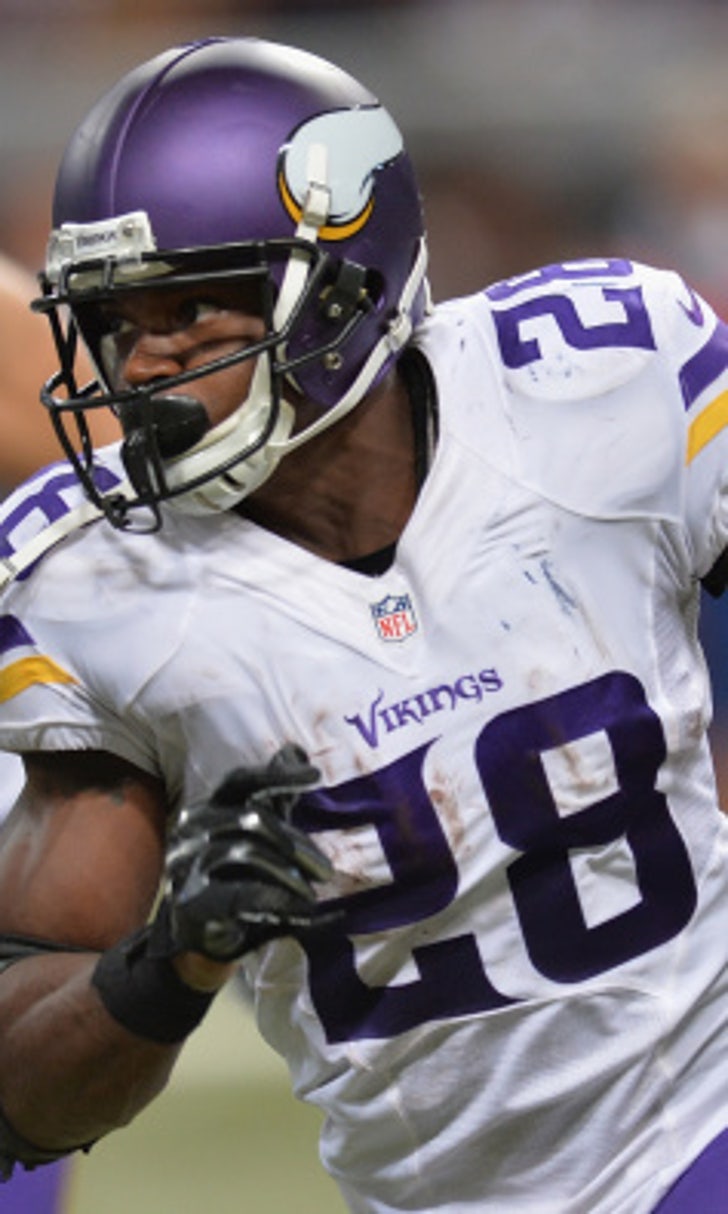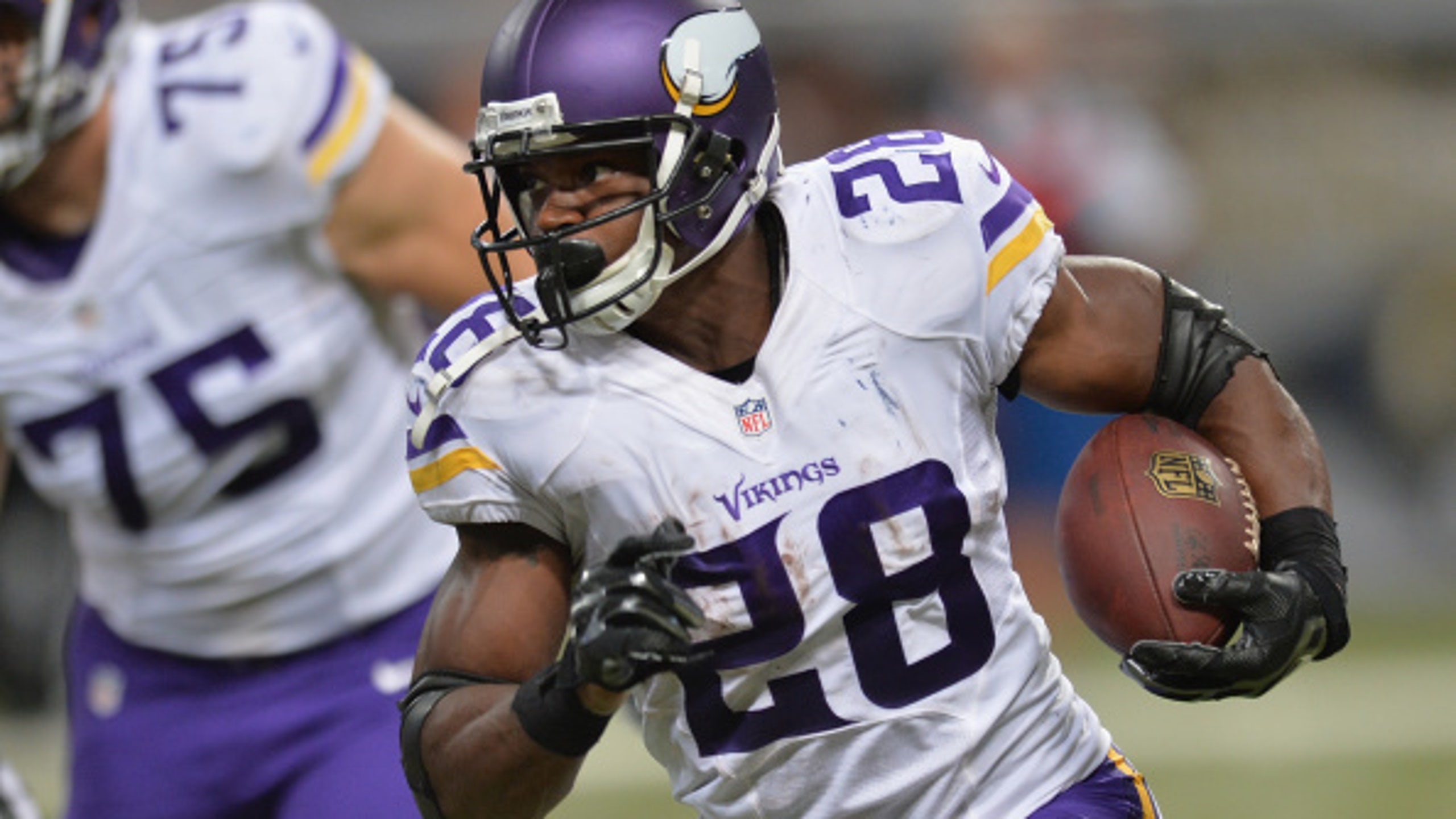 Adrian Peterson wants to break Emmitt Smith's record
BY foxsports • June 15, 2015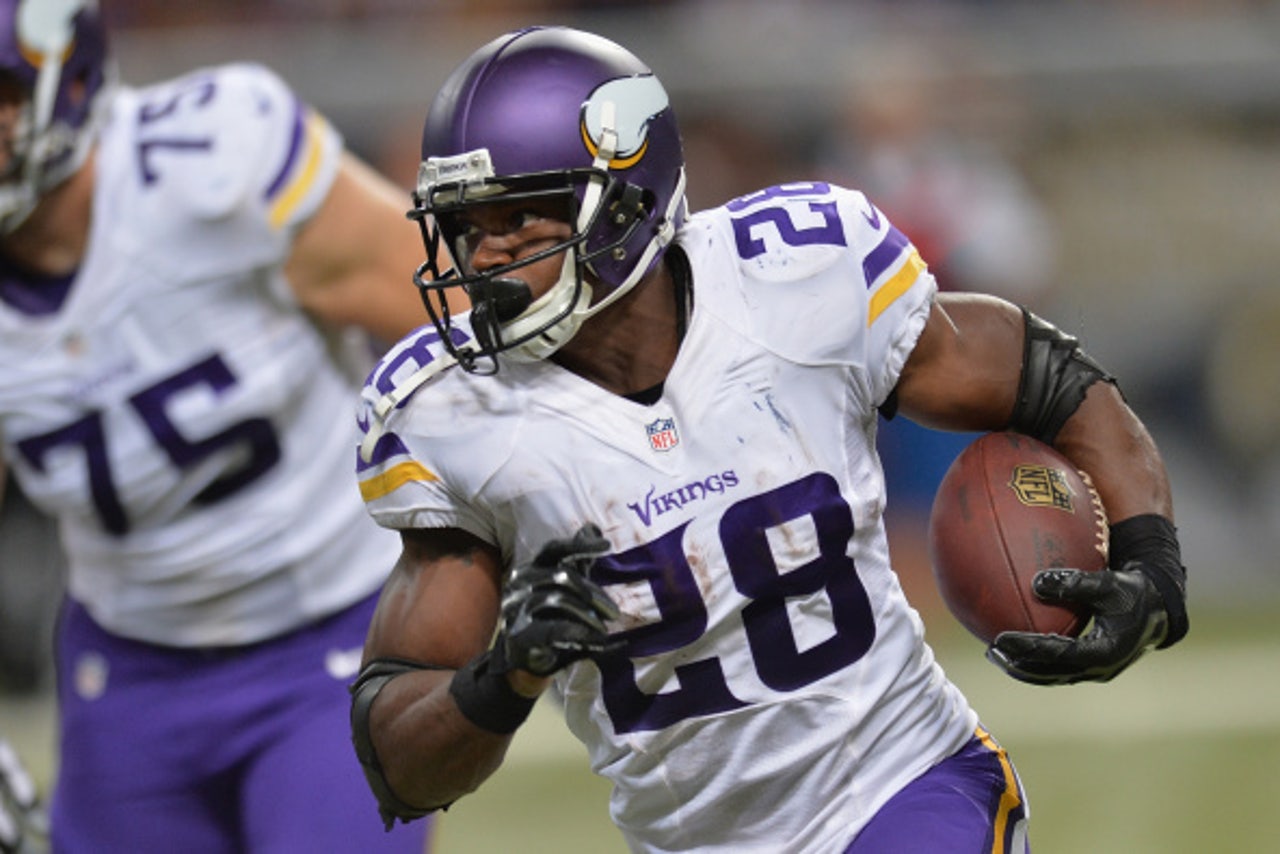 Go big or go home. That is apparently the motto of Minnesota Vikings running back Adrian Peterson for the remainder of his career.
Peterson is talking about breaking Hall of Famer Emmitt Smith's all-time career rushing record of 18,355 yards. The fact that Peterson missed nearly all of the 2014 season certainly won't make that goal any more attainable.
However, Peterson remains optimistic.
"I don't think it's impossible," he told the Pioneer Press during Adrian Peterson Day in Palestine, Texas, on Saturday. "A lot of things are still to come. … I look at things that anything is possible. He played 15 years. I'm going into Year 9, but I've only got eight on the body. That's a long-term goal (to break the record)."
Let's do the math. Peterson currently has 10,190 rushing yards in his career. He also says he has the ability to play another seven or eight years. If he played for eight more seasons, Peterson would have to average 1,021 yards per year to surpass Smith's number. That would mean Peterson has to play until his 38th birthday.
The running back definitely has his sights set high:
"I think I can play (past Smith's retirement age of 35)," Peterson said. "I'm blessed with tremendous talent and recovery and everything, so I feel like I'll be able to play as long as I want. … I want to play seven more (years). Eight. I really feel that I can be 38 out there and still be the best running back in the NFL."
Peterson also said that Eric Dickerson's single-season record of 2,105 rushing yards is one that he can break every season. If that is the case, it would take Peterson only four years to beat Smith's record. This is about as likely as Bigfoot putting on Vikings gear and catching passes from Teddy Bridgewater in 2015.
And considering Vikings running back coach Kirby Wilson recently indicated that Peterson will have a more "balanced" workload moving ahead, it's even more unlikely.
Still, Peterson is not the only one who believes in 2,000-plus yards per season moving forward:
"I'd say 2,200 yards (this season)," Peterson's wife, Ashley, said. "I think he can definitely do it. His mindset is totally different than anybody I've ever met. He's very determined; he's very strong-minded; he's very strong-willed. I think he has a goal in mind and he's not going to stop until he reaches that goal. … I think he's going to go out there and surprise a lot of doubters and the naysayers."
All this talk about actual football should be refreshing for Vikings fans. We have witnessed Peterson go from being disgruntled and seeking a trade to being completely at peace with his team. Now come these ridiculous expectations.
As for Smith's record, it would appear it is safe for the long-term.
More from Sportsnaut:
---
---