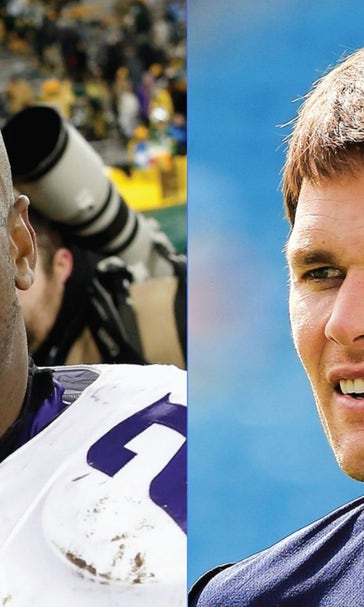 Adrian Peterson: Tom Brady is great at throwing 'mediocre passes'
May 14, 2016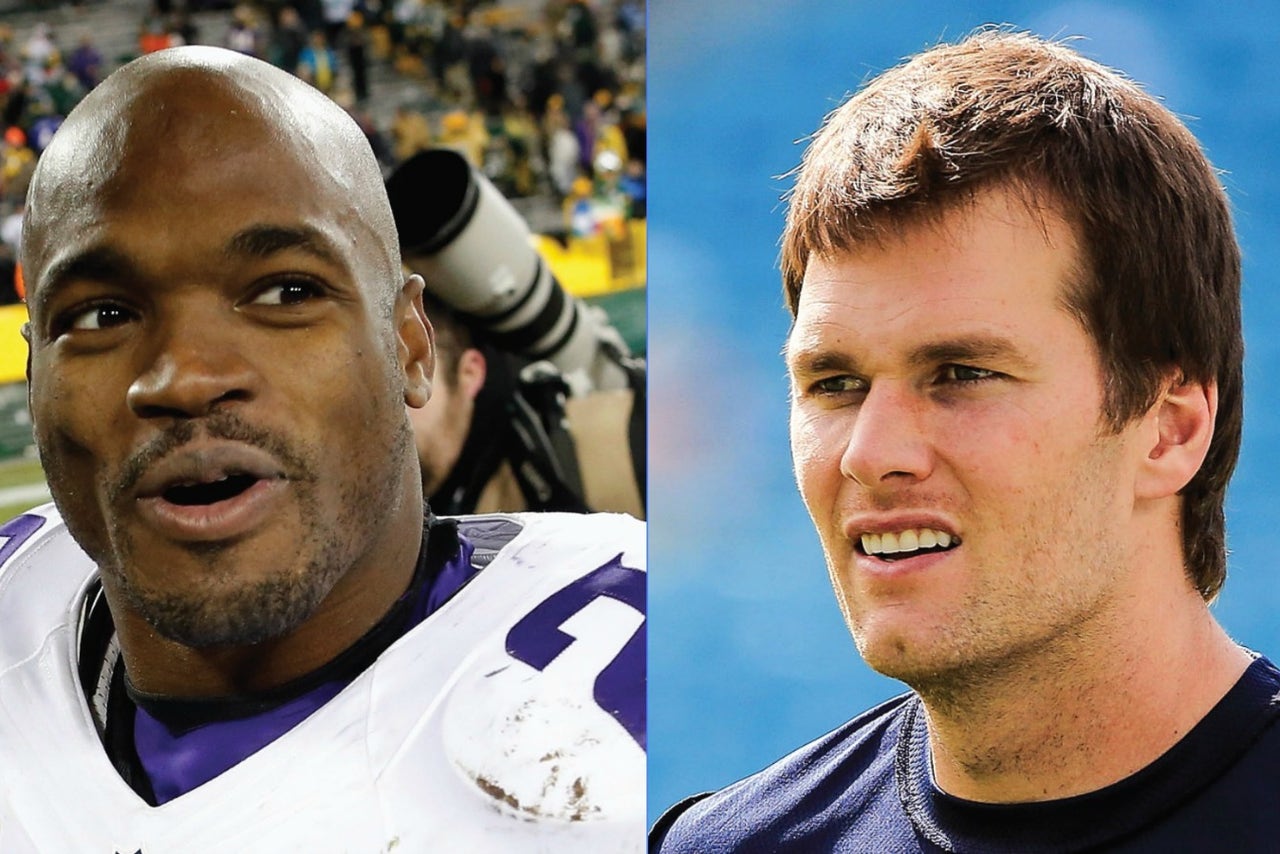 Adrian Peterson needs a championship. Just one Lombardi for the road, sooner rather than later, preferably. 
The Minnesota Vikings' 31-year-old running back is aware he's well into the third act of his NFL career—a Hall of Fame caliber career, but one he considers incomplete without a Super Bowl ring. 
Peterson's convinced this year could be that year, and spoke to ProFootballTalk's Mike Florio on Friday about what it will take for Minnesota to make it to a championship in 2017.
It was a fairly typical conversation until Peterson made a comparison between Tom Brady and Teddy Bridgewater, claiming the two are alike a very...unique...way.
According to Peterson, Bridgewater and Brady are similar because they're both very good at throwing less than spectacular passes.
"[Bridgewater] reminds me of a Tom Brady, because Tom Brady is great at throwing those mediocre passes," Peterson said. "Those short passes and midrange passes...and that's exactly what Teddy does as well." 
Now, one would infer that Peterson meant to say Bridgewater isn't an 80-yard missile slinger, rather, a game-manager good at getting first downs when the team needs them. But then Peterson kept talking, painting a picture of Bridgewater as a quarterback who needs everything to go exactly as planned during games to flourish.
I guess that's a compliment? A very weird, moderately self-serving compliment for young quarterback who's played well considering the constant pressure he's faced and the monsoon of uniquely Vikings-y misery he's endured over the last two years.
As for Peterson comparing Bridgewater to Brady—we are not watering those gremlins today. 
I'll just say this: you can't use the word "mediocre" while describing Tom Brady's passing of the football. It's against Sports Rules, and you don't want Bill Belichick showing up at your door with 10 ounce gloves.
Dan is on Twitter. He's great at those mediocre tweets you think about fav-ing then don't.
---
---