National Football League
National Football League
Addai switches sides in Patriots-Colts rivalry
Published
Jun. 13, 2012 12:22 a.m. ET

New Patriots running back Joseph Addai isn't concerned about switching sides in one of the NFL's fiercest rivalries.
''I think for the fans it's a rivalry, but at the same time we all know each other,'' the former Indianapolis Colt said Tuesday after the first day of New England's mini-camp. ''When you get on the field it's a business thing, so you've got to go out there and you play hard.''
Addai spent six years with the Colts, rushing for 4,453 yards and 39 touchdowns. While he was in Indianapolis, the Colts and Patriots played six times in the regular season and in the 2007 AFC championship game, which Indianapolis won when he scored the game-winning touchdown with 1 minute left.
But the Colts are rebuilding, allowing Peyton Manning to leave for the Denver Broncos as a free agent and replacing him with No. 1 overall draft pick Andrew Luck. Addai signed a one-year deal in New England.
Addai isn't the first one to switch sides in the rivalry: kicker Adam Vinatieri and defensive lineman Dan Klecko played for New England before signing with the Colts. The Patriots and Indianapolis will meet this year on Nov. 18; New England plays Denver on Oct. 14.
''You watch them over the years, just playing, and how dedicated they are, I'm glad to be a part of it,'' he said. ''We play them every year and you know what they're about. You know how they go about things, and I got a chance to come in for an interview, and I was excited about that and they liked what they saw and actually picked me up. So I think it'll go good.''
Addai said he's thinking of his career as ''a year-to-year thing.'' Right now, he's most concerned about mastering the Patriots' playbook and helping his new team return to the playoffs.
Addai replaces BenJarvus Green-Ellis, who signed with the Cincinnati Bengals after four seasons with the Patriots in which he rushed for more than 1,000 yards once, in 2010. He ran for 24 touchdowns over the last two seasons and didn't lose a fumble.
''I feel like a rookie ... as far as understanding the plays,'' Addai said. ''I think I'm at that point and every day is getting better. Coaches are helping me out, players are helping me out and it's that much better.''
Among them is Tom Brady.
''It's good to have Tom in the huddle because he does a lot. He talks to you about a lot of things. Obviously he's the quarterback and he knows everything that's going on so he can always help me out. Just little small talks in the locker room, in the training room, in the meetings, just kind of talk to him, just trying to see how's he's thinking so I get on the same page.''
Asked to compare his new quarterback with Manning, Addai said, ''I would say both winners.''
''I think the difference is I started off over there as a rookie. I'm in my seventh season, so I handle it a little bit different,'' Addai said. ''But it's a great opportunity to play with those guys, as well as other players on the teams.''
Also Tuesday, the Patriots claimed tight end Jake Ballard off waivers from the New York Giants and placed rookie tight end Brad Herman on injured reserve.
Ballard, 24, spent two seasons with the Giants after being signed as a rookie free agent from Ohio State in 2010. He was released by the Giants on Monday after he failed a physical. Ballard tore the anterior cruciate ligament in his left knee during the Giants' Super Bowl victory over New England in February.
In his second pro season, Ballard had 38 receptions for 604 yards and four touchdowns. He had five catches for 43 yards in the postseason before being injured.
Herman, 22, joined the Patriots as a rookie free agent out of Iowa last month.
The only player reported as missing from Tuesday's workout was offensive lineman Brian Waters, who was excused for personal reasons, coach Bill Belichick said. Waters, an All-Pro last year, his 12th in the league, is said to be mulling retirement.
''We have a number of players that aren't participating for one reason or another,'' Belichick said. ''Whoever is out there is getting the work, they're learning, they're getting the opportunities and the reps. The guys that aren't there obviously aren't. It's an opportunity for the guys that are out there.''
Waters, 35, played 11 seasons with the Kansas City Chiefs before signing with New England for last season.
Having come from Indianapolis, Addai said he thinks he's prepared for a New England offense that is considered one of the more complicated playbooks in the league.
''It's the NFL. It's professional ball so everything is going to be complicated,'' he said. ''It's how you go about it. Am I getting it? I feel like I'm getting it. But at the same time you will make your mistakes and you're supposed to learn from that and that's what I'm doing.''
Also Tuesday, receiver Wes Welker, who signed a $9.5 million franchise tender and has until July 16 to work out a long-term deal, said he was happy for Rob Gronkowski, who signed a six-year, $54 million contract extension that is the largest ever given to a tight end in NFL history.
''I'm not worried about that at all,'' Welker said. ''Right now I'm here, I'm happy. I'm just here and try to help our team win in 2012.''
---
---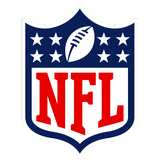 Get more from National Football League
Follow your favorites to get information about games, news and more
---