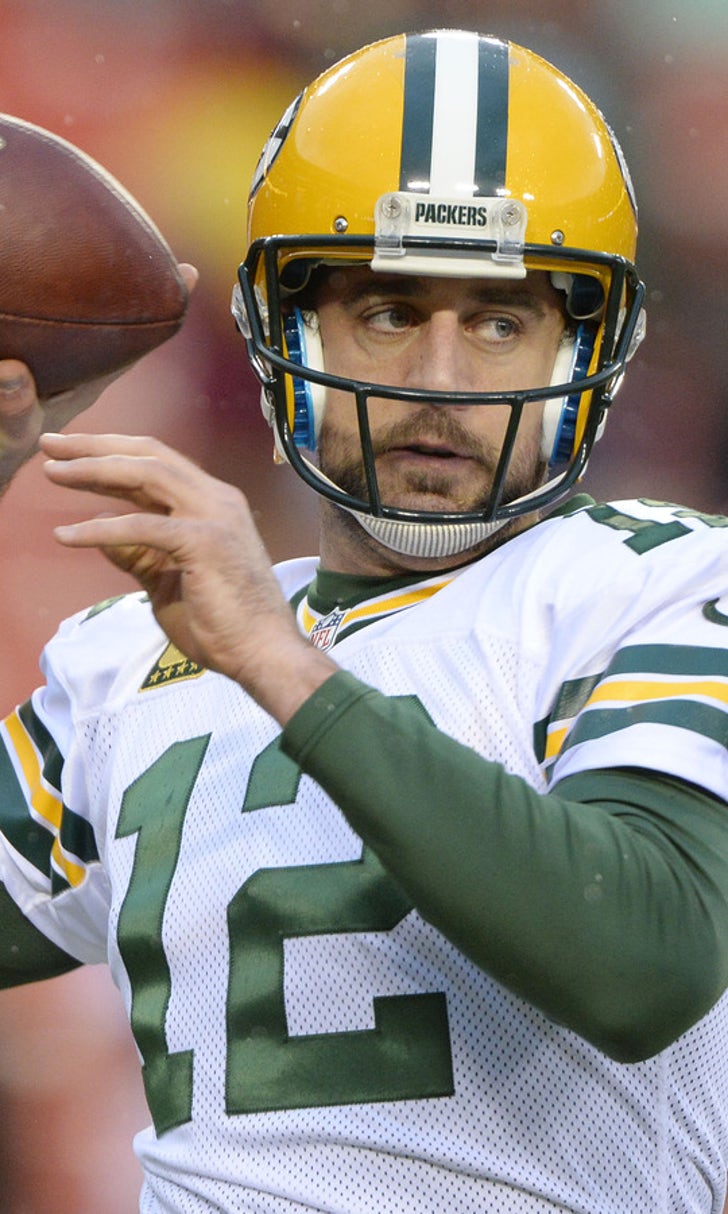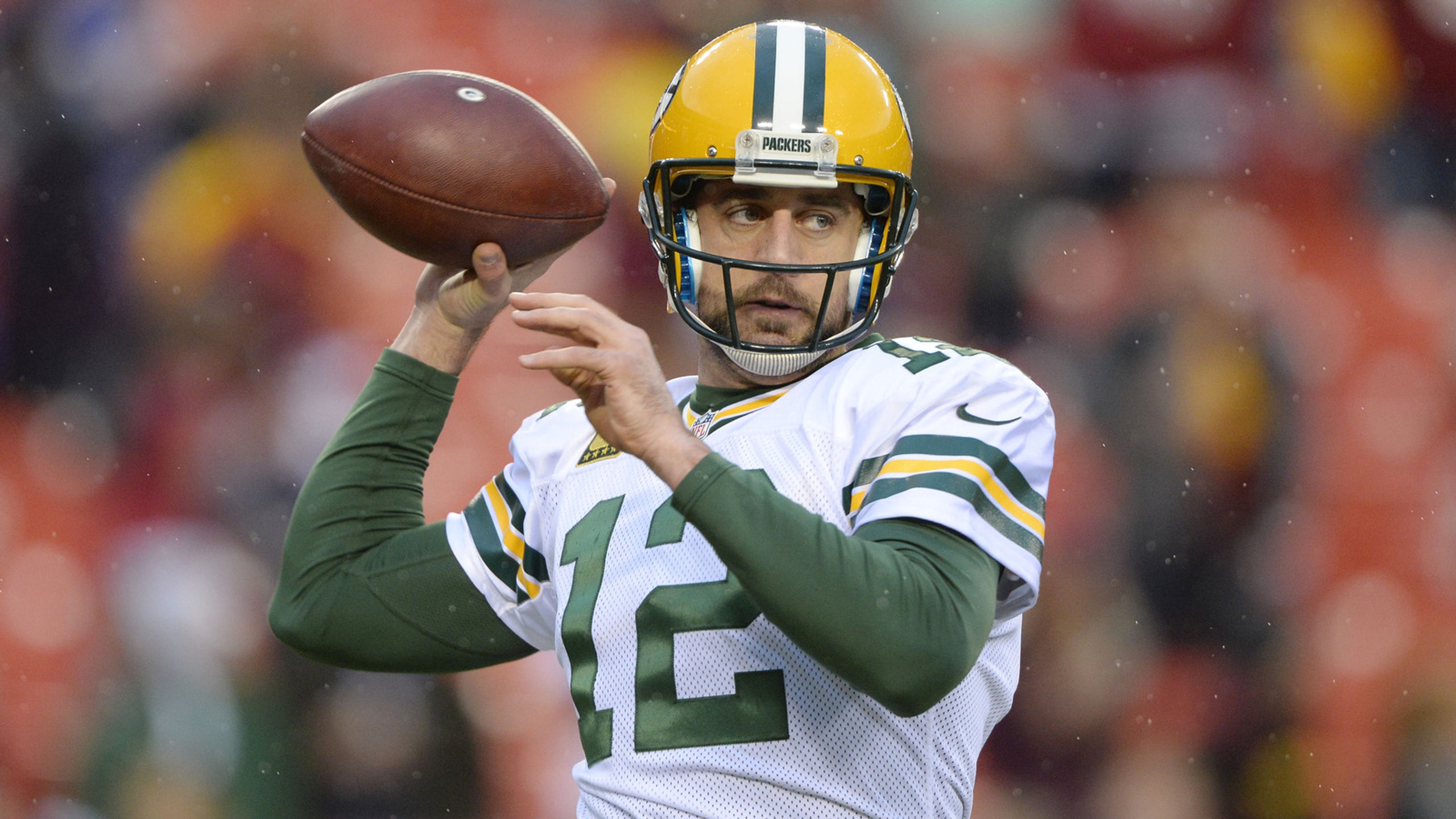 Aaron Rodgers: 'We needed a game like this'
BY foxsports • January 11, 2016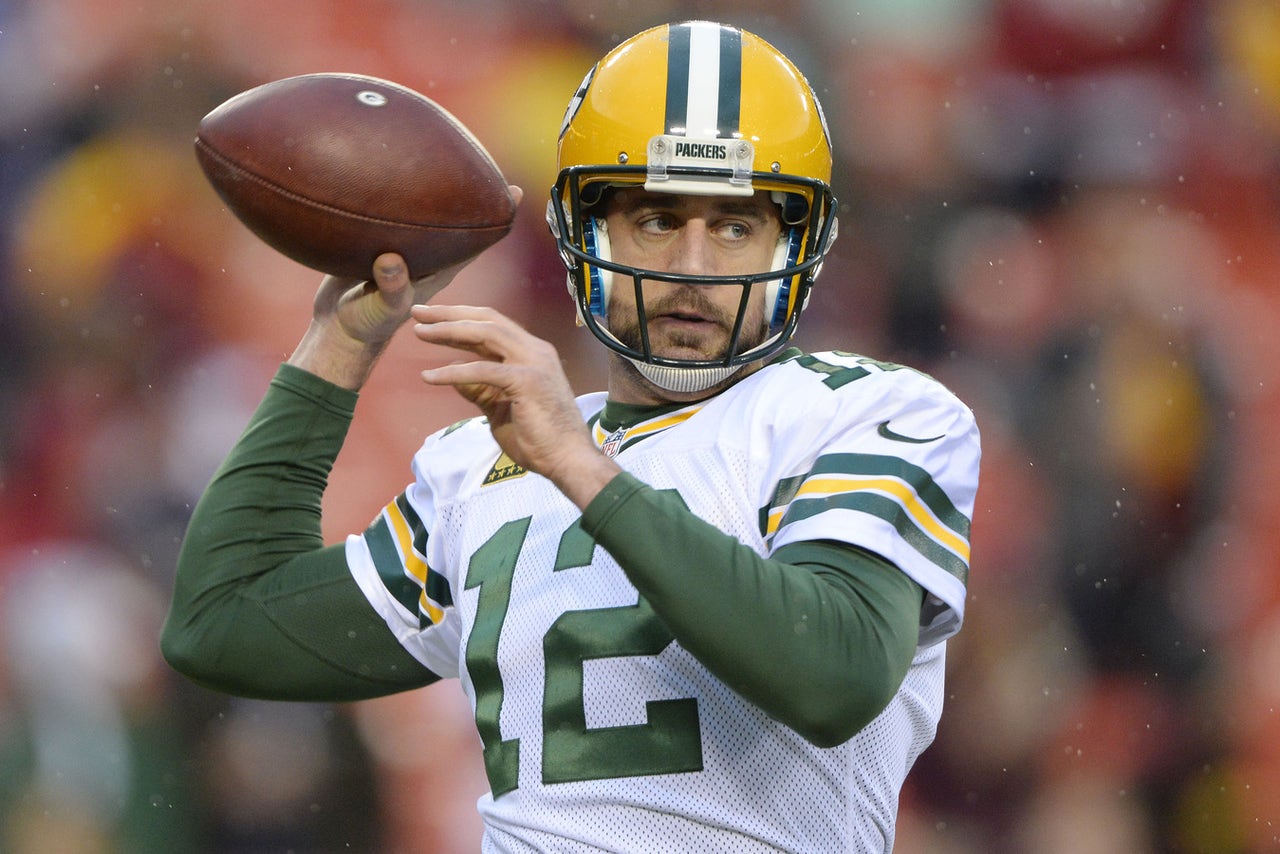 Aaron Rodgers and the Green Bay Packers believe Sunday's 35-18 win over the Washington Redskins could be the one to finally ignite a team that was only a few minutes away from a Super Bowl at this time last year.
"I talked a lot the last couple weeks about being able to turn it on, and a lot of you probably thought that was lip service, but we just needed a game like this to get our mojo back and get our confidence going," Rodgers said, via ESPN. "I said this week that it just takes one. It just takes one performance to get us going back in the right direction and believing that we can make a run."
After winning just four games over the final 10 weeks, the Packers finally looked like a contender again. Rodgers shook off an early safety to throw for 210 yards and two touchdowns, Eddie Lacy and James Starks both rushed for scores and the Packers defense sacked Kirk Cousins six times.
Green Bay scored 35 of the game's final 42 points to leave Washington as Wild Card Round winners.
Rodgers seemed to flick on the switch after the Packers fell behind, 11-0. He threw a perfect strike to James Jones for 34 yards off an extended play, before catching Washington with 12 men on the field on his touchdown pass to Randall Cobb. Green Bay stayed in the no-huddle, high-tempo offense, which seemed to tire the defensive front and allow the Packers to finally expose the Redskins' poor run defense.
Lacy and Starks combined for 116 rushing yards, while Cobb chipped in five carries for 24 yards in Green Bay's "Cobra" package.
The Packers obviously won games during the second half of the season, including a road win in Minnesota and the Hail Mary miracle in Detroit. But doing it in the postseason, away from Lambeau Field and with everything on the line, was different.
"The playoffs bring it out of all of us," Rodgers said. "It's a one-and-done mentality, and the focus goes up and the intensity goes up."
The Packers now face a return trip to Glendale, where the Arizona Cardinals blasted Green Bay by 30 points back in Week 16. In the first meeting, Arizona sacked Rodgers eight times and scored two defensive touchdowns—both off fumble recoveries.
For Green Bay to give the Cardinals a better game this time around, the Packers offensive line will need to hold up as well as it did in Washington. Maybe, just maybe, Sunday's win was the confidence-building, talent-welding victory the Packers actually needed to put everything together for a playoff run.
More from The Sports Daily:
---
---