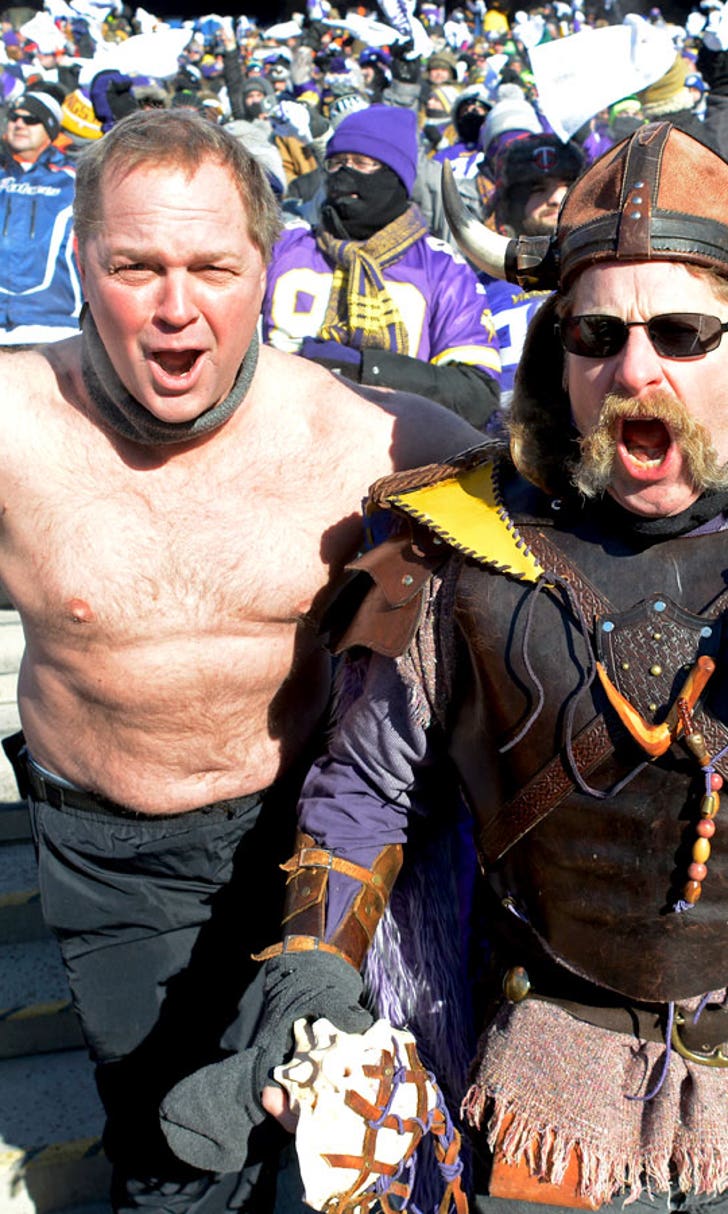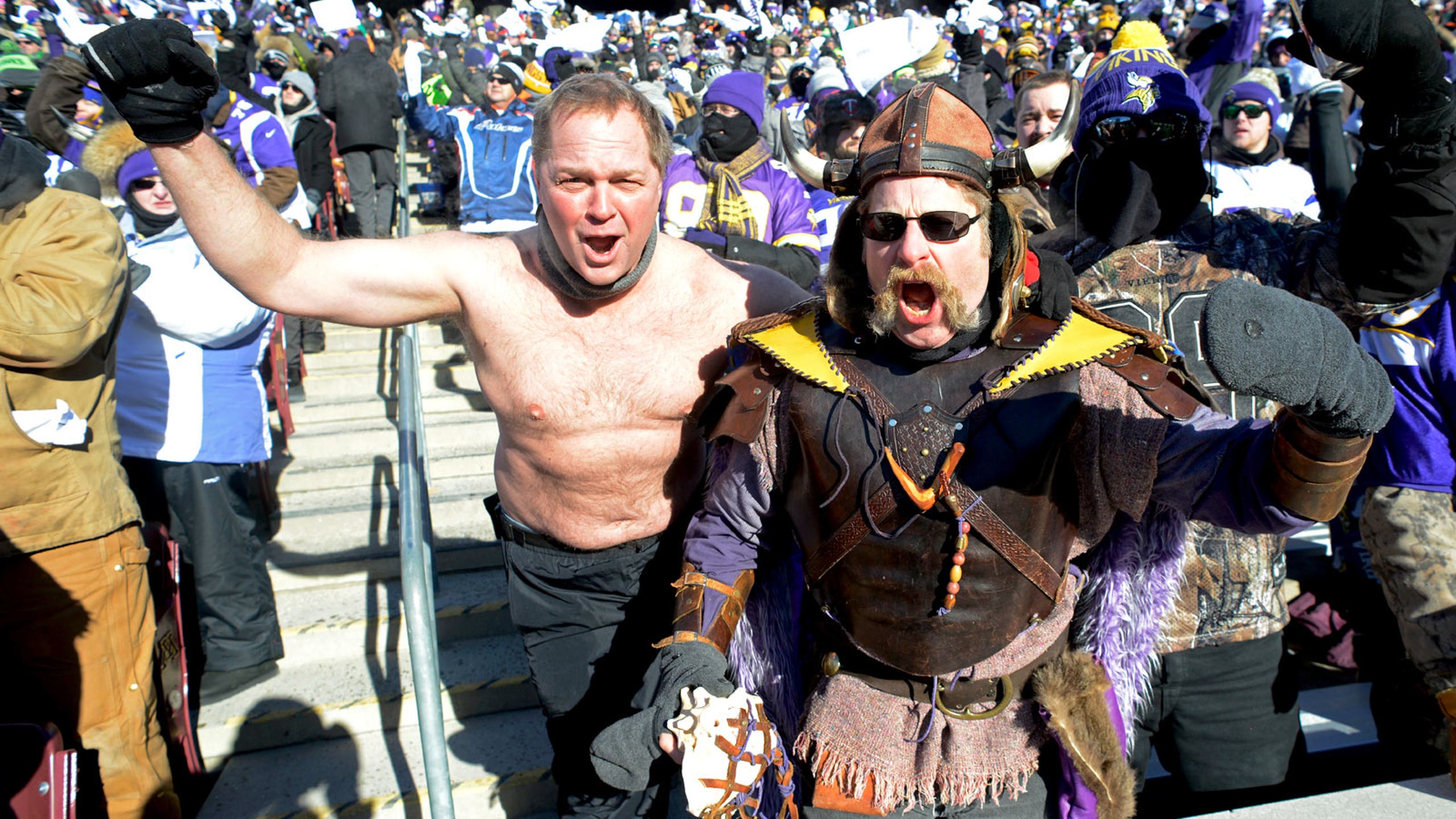 A Vikings fan's 6-step guide to getting over that horrible defeat
BY Zack Pierce • January 10, 2016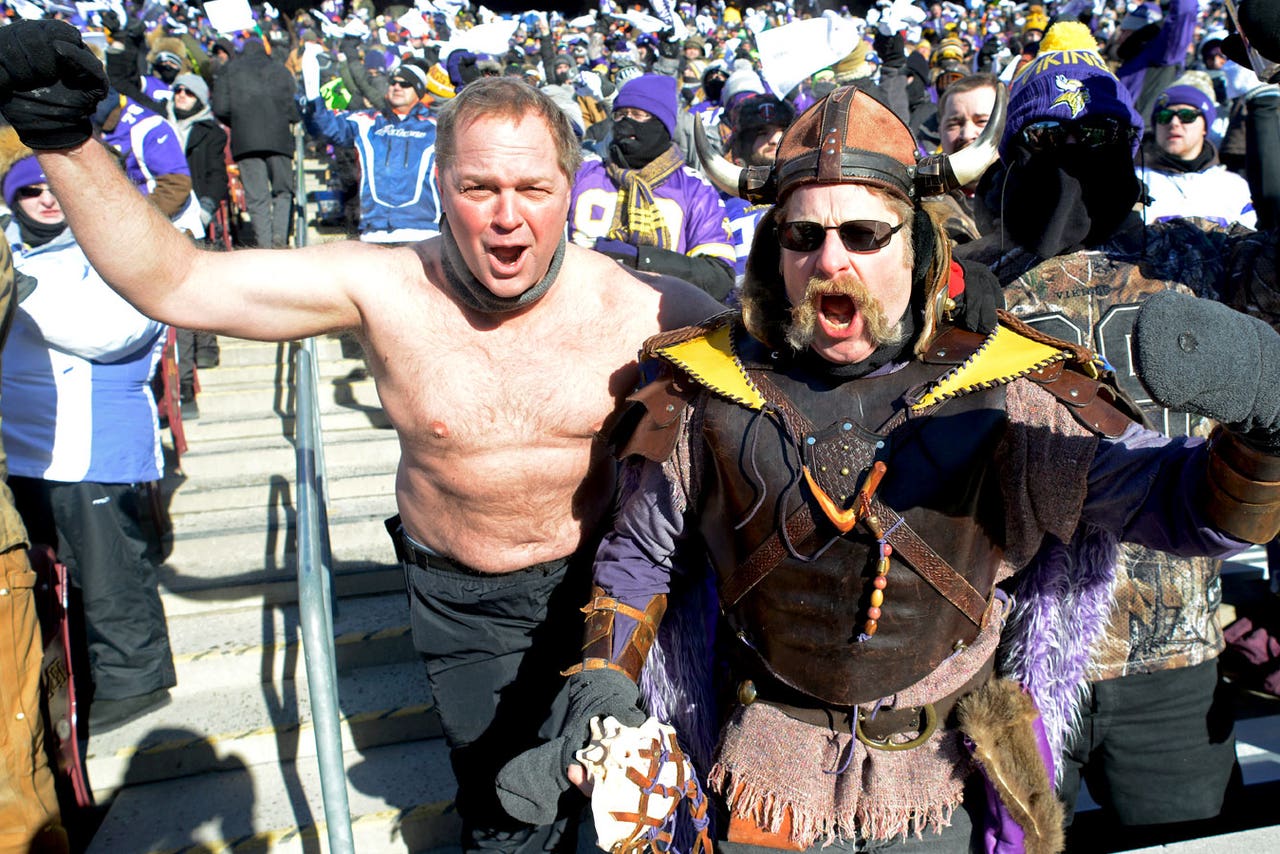 I am a Minnesota Vikings fan, which is to say I enjoy torture.
I get angry when I hear other teams' fans make a compelling case to be the most aggrieved in the league because I want this team to be best at something, and it isn't winning Super Bowls. The Vikings seem to have a unique ability to bounce between periods of utter futility and periods of great teams that find gut-wrenching ways to lose in the playoffs, skillfully avoiding Super Bowl wins at every step of the way while also sprinkling in one of the worst trades in NFL history, a fantastically embarrassing boat party and plenty of other off-field lunacy.
It happened again Sunday. Another crushing playoff loss, 10-9 at the hands of the Seattle Seahawks in an NFC Wild Card game. After teasing us all with a dominant defense that held the Seahawks scoreless for three quarters and two minutes, after building a tenuous 9-0 lead on the strength of three oh-so-solid, oh-so-straight Blair Walsh field goals, after Bud Grant came out onto the field in a short-sleeve shirt, for crying out loud, the Vikings once again had their fans hooked. The script had been flipped -- there would be no repeat of Seattle's 38-7 rout a month ago.
But then this play happened. And then Adrian Peterson fumbled. And then Andrew Sendejo had an interception slip through his fingers. And then Walsh lined up for a 27-yard field goal with so little time left on the clock and oh my word, I still can't talk about it. It was simultaneously unbelievable and exactly what was supposed to happen.
In the end, that game embodied every important Vikings game ever. This is a franchise that has seen each of its 28 playoff appearances in 55 years end with a loss. Some of them horrifying. I mean, just look at this list. My hypothetical children will never be allowed to watch a Vikings game.
The Seahawks advance, and the Vikings go home. As hard as it is to say, "Hey, we'll get 'em next year" for the 55th straight time, here's the six-step guide to help Vikings fans move on:
1. Get off the couch and walk around a little, maybe interact with a human
You just have to. Trust me, it helps. Maybe go clean the kitchen for your significant other who was nice enough to make you breakfast.
2. Remind yourself this was supposed to be a blowout
So many people picked the Seahawks to win Sunday that you would've thought Seattle was going up against the college team that calls the same Minneapolis stadium home. As it turns out, a blowout would've been a much better outcome for the entire Vikings fan base, but there's no shame in going toe-to-toe with the two-time defending NFC champions.
The missed kick will get replayed 1,000 times. It will get added to the highlights you see when people create retrospectives of this snake-bitten franchise. But whether losing that way or losing 78-0, the end result is the same -- the team that was expected to lose lost.
3. Remember the positives of an ultimately very positive season
The Vikings went from 7-9 in Year One under head coach Mike Zimmer and quarterback Teddy Bridgewater to 11-5 and NFC North champions in Year Two. Beating the Packers at Lambeau Field to win the division might end up a forgotten footnote to the season, but it shouldn't. It's a huge confidence boost for a Vikings team that talked about taking the next step this season, and it should make the Vikings favorites to repeat next season.
4. Consider the bright future
A shiny, new stadium opens up next year. Bridgewater, though still capable of throwing a left-handed interception, saw a slight uptick in numbers in his second season. It's been awhile since anyone as trust-inspiring as Zimmer has handled the headset on the Vikings sideline. The defense is young and tough. Any way you slice it, this team looks built for more success.
5. Think of all you can do with the free weekends ahead
There must be something around the house that needs doing. A book begging to be read. A good TV show to binge watch. I'm finally going to get around to taking down the Christmas tree myself.
6. Realize that training camp is not that far away
OK, let's be real. We're not doing any housework. Everything gets reset in the summer. It'll be here before you know it.
...
Congrats, Seahawks. Now, if you'll excuse me, I'll be sick the rest of the evening.
---
---