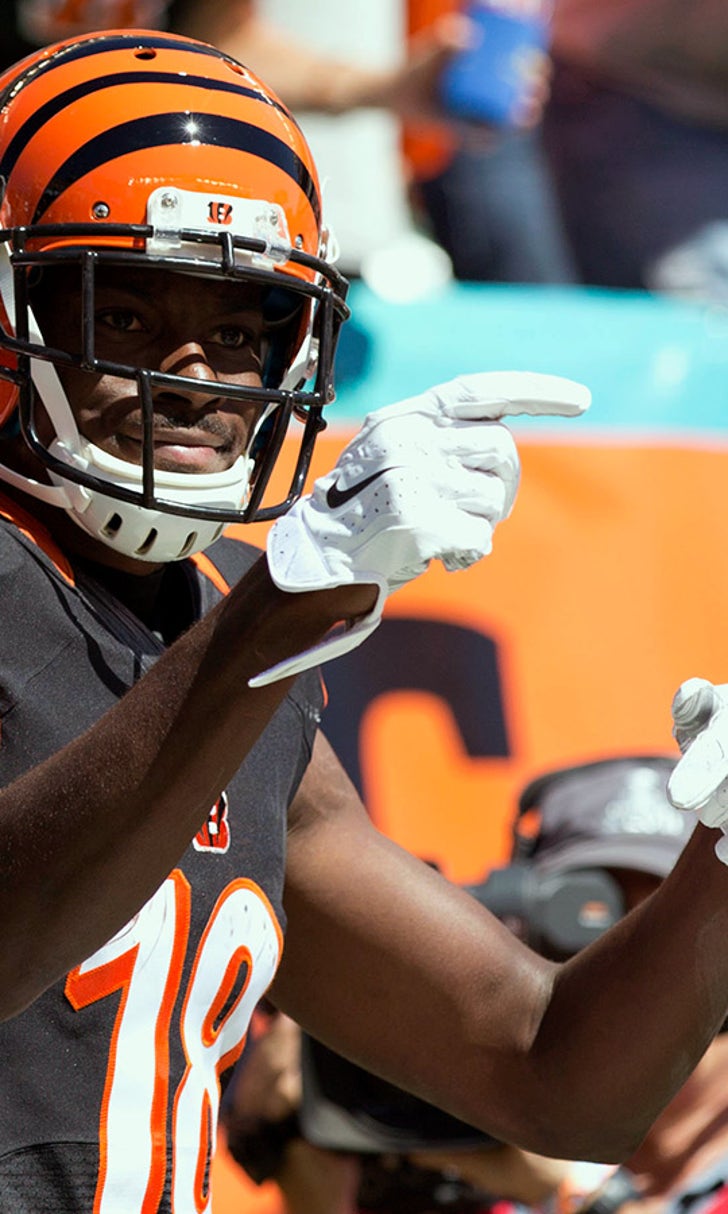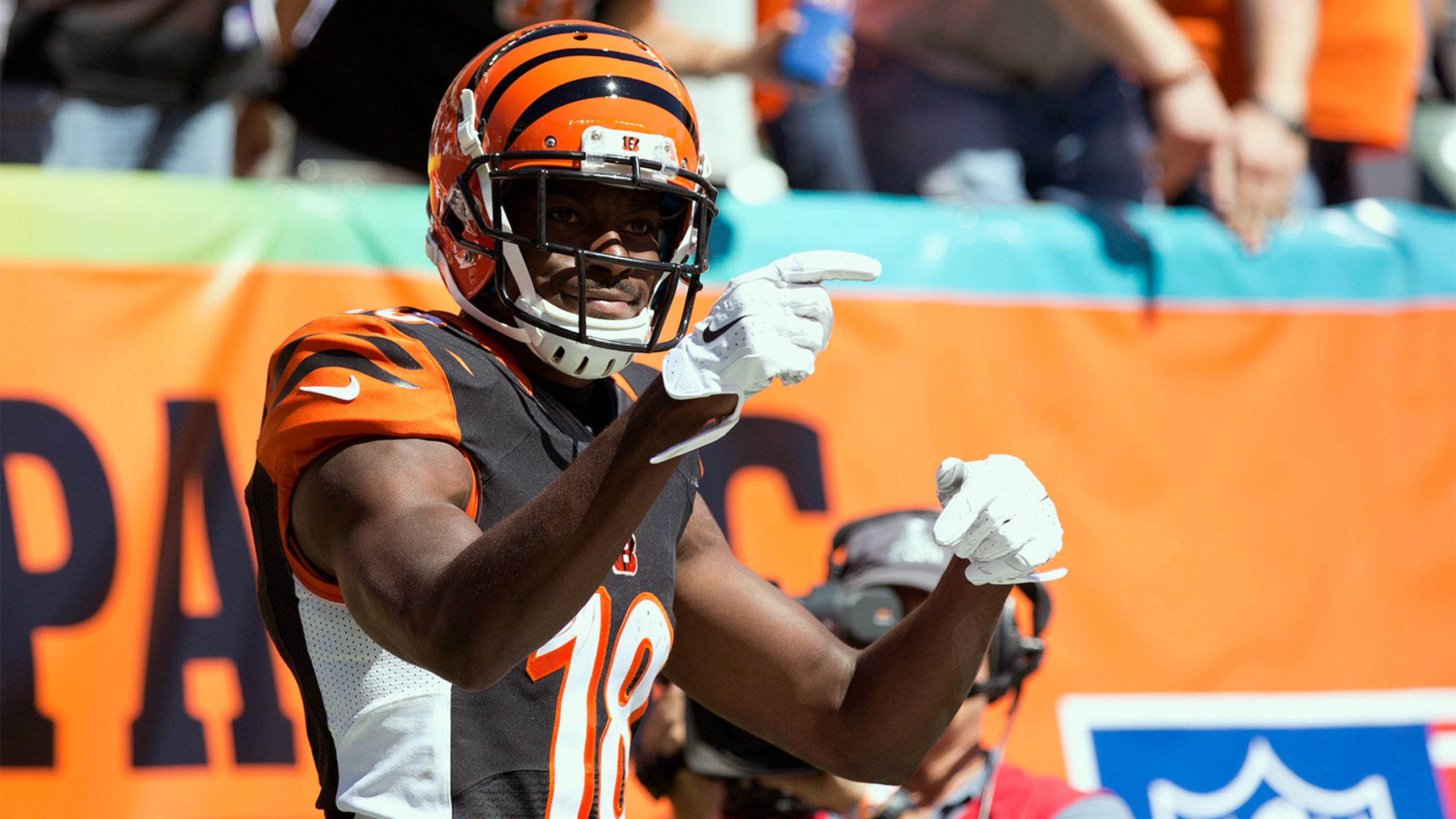 A.J. Green's contract situation complicated by fellow stud receivers
BY foxsports • June 19, 2015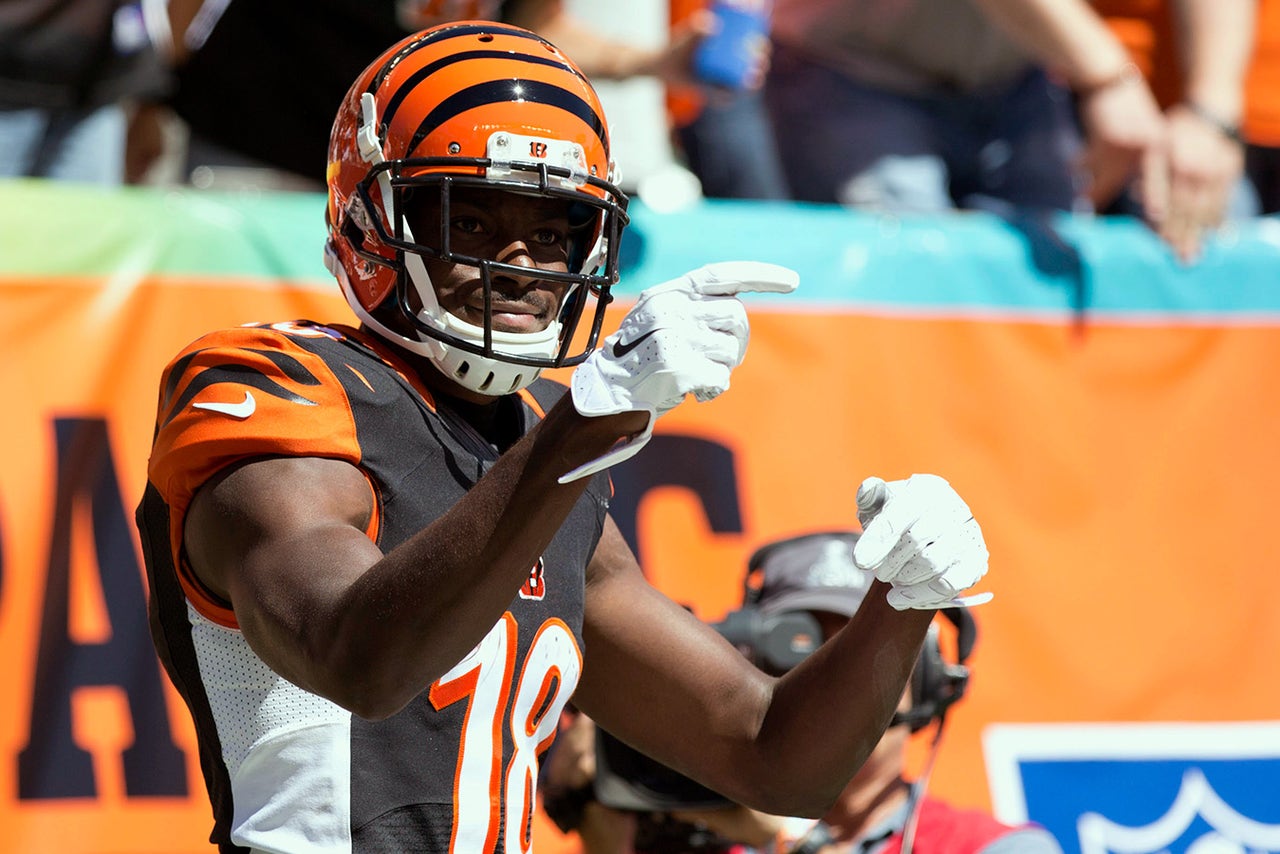 A.J. Green is in the market for a long-term extension with the Bengals. The fact that fellow star receivers Dez Bryant, Demaryius Thomas and Julio Jones are in the same boat with their respective teams complicates matters.
The quartet of receivers may be engaged in a game of high-stakes poker, waiting to see who will go all-in first, thereby setting the presumed salary floor for the other three. As Cincy Jungle points out, Green would likely end up being the lowest-paid of the four wideouts if he signs a contract extension first. 
Green will earn just over $10 million on his fifth-year option without a new deal. The lack of an extension hasn't kept him away from offseason workouts, as it has with Bryant and Thomas, who are unwilling to sign their one-year franchise tag offers.
"That's not me. I just want to play football," Green told Bengals.com. "I'm not in any rush. I'm pretty sure they (the Bengals) are going to try and get something done before the season."
While Green is confident the Bengals will eventually make an offer he's willing to accept, he'll have to decide if the immediate security of a long-term deal is worth getting paid less than his peers. One interesting final note: Both Green and Bryant are represented by super agent Tom Condon. 
h/t: Cincy Jungle
---
---