National Football League
National Football League
5 things we know about Browns, Bears
Published
Aug. 30, 2013 5:13 a.m. ET

Now, the curtain rises and the Chicago Bears and Cleveland Browns will see how all the changes come together.
The Browns closed out the preseason with a late rally to beat the Bears 18-16 on Thursday night.
Both teams hired new head coaches, looking for sparks and trying to reverse trends.
For the Bears, it was about getting the most out of a stagnant offense and getting back to the playoffs after missing out five of the past six years under Lovie Smith. For the Browns, it's about ending years of losing.
With that in mind, here are five things we know about each team during the preseason.
---
Five things we know about the Bears:
1. CAN COACH, QB RELATE? The biggest question hanging over the Bears is whether new coach Marc Trestman and quarterback Jay Cutler can relate. No one really knows at this point, although the fact that Cutler spread the ball around in the third preseason game against Oakland was a good sign for the Bears.
2. THE OLD: Even with Brian Urlacher gone, the Bears still have an aging core on defense. Defensive end Julius Peppers, linebacker Lance Briggs and cornerback Charles Tillman are all in their 30s, although none has shown any signs of slowing. The Bears are still forcing turnovers at a rapid rate, just as they did a year ago, with nine interceptions and five fumble recoveries in the preseason.
3. AND THE YOUNG: The Bears are going with rookies at right guard in first-round pick Kyle Long and at right tackle in fifth-rounder Jordan Mills. Throw in second-rounder Jonathan Bostic at middle linebacker with D.J. Williams injured, and Chicago has some young players at key positions on both sides.
4. CATCHING CONCERNS: A receiving group that appeared to be stable now has concerns, starting with Brandon Marshall's recovery from hip surgery. Throw in the fact that he said this week he doesn't understand his role, and more than a few eyebrows were raised around Chicago. Earl Bennett's recovery from a concussion is another issue.
5. FORTE'S A FIT: Matt Forte had a 58-yard run and averaged 9.9 yards a carry in the preseason. He also had a 32-yard touchdown on a swing pass against Oakland, a sign that he's adapting well to Trestman's West Coast offense.
---
Five things we know about the Browns:
1. RUNNING BEHIND RICHARDSON: Running back Trent Richardson appears healthy after dealing with nagging injuries late last season and appears ready to carry the load behind a solid line. That's good news for the Browns, particularly with Dion Lewis (surgically repaired left leg) and Montario Hardesty (knee) on injured reserve and no one else stepping up.
2. NEW SYSTEMS, BIG ADJUSTMENTS: The Browns replaced a 4-3 with a 3-4 defense and went from a West Coast offense to a more vertical passing game under new coach Rob Chudzinski and offensive coordinator Norv Turner. How far along they are is hard to tell, because they struggled terribly against Indianapolis last week and the top players for both teams sat out this one.
3. NOT-SO-SPECIAL TEAMS: The Browns' special teams haven't done much in the preseason after losing key players in the offseason. Return man Joshua Cribbs, kicker Phil Dawson and punter Reggie Hodges are all gone, along with a handful of players who helped out on coverage. Now, they might have to get by without kicker Shayne Graham after he injured his back in warmups Thursday.
4. SILVER LINE-ING: One positive for the Browns is a veteran offensive line led by Joe Thomas at left tackle. With the blocking in place, that could buy time as Brandon Weeden tries to adapt to a new offense.
5. CATCHING AN (UNWANTED) BREAK: These haven't exactly been great times for Josh Gordon. He'll serve a two-game suspension to start the season for violating the NFL's drug policy. He also pleaded not guilty this week after being ticketed twice for speeding, once for driving 98 mph.
---
AP NFL website: www.pro32.ap.org
---
---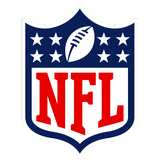 Get more from National Football League
Follow your favorites to get information about games, news and more
---