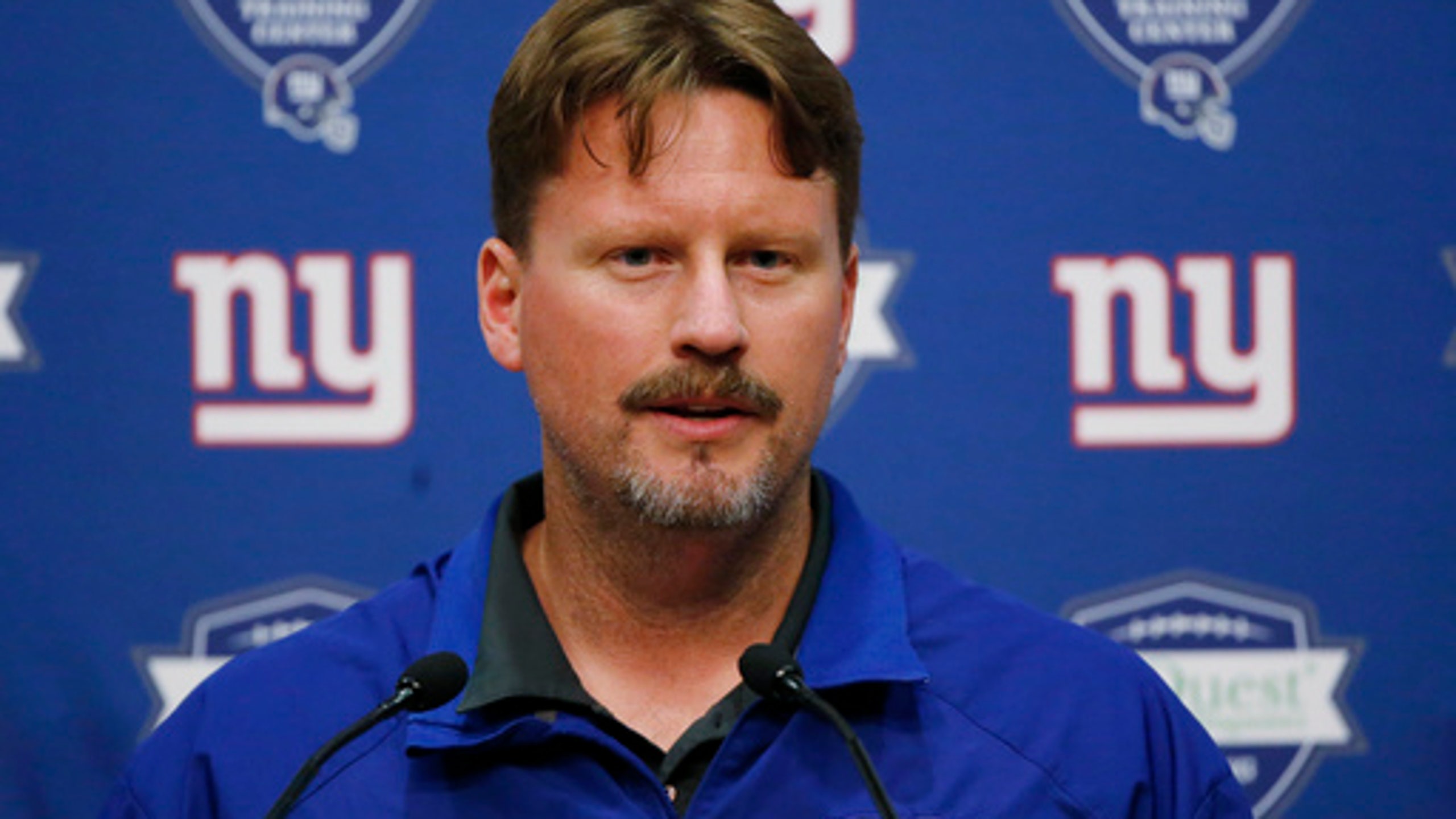 5 reasons the Giants made the right call hiring Ben McAdoo
BY foxsports • January 14, 2016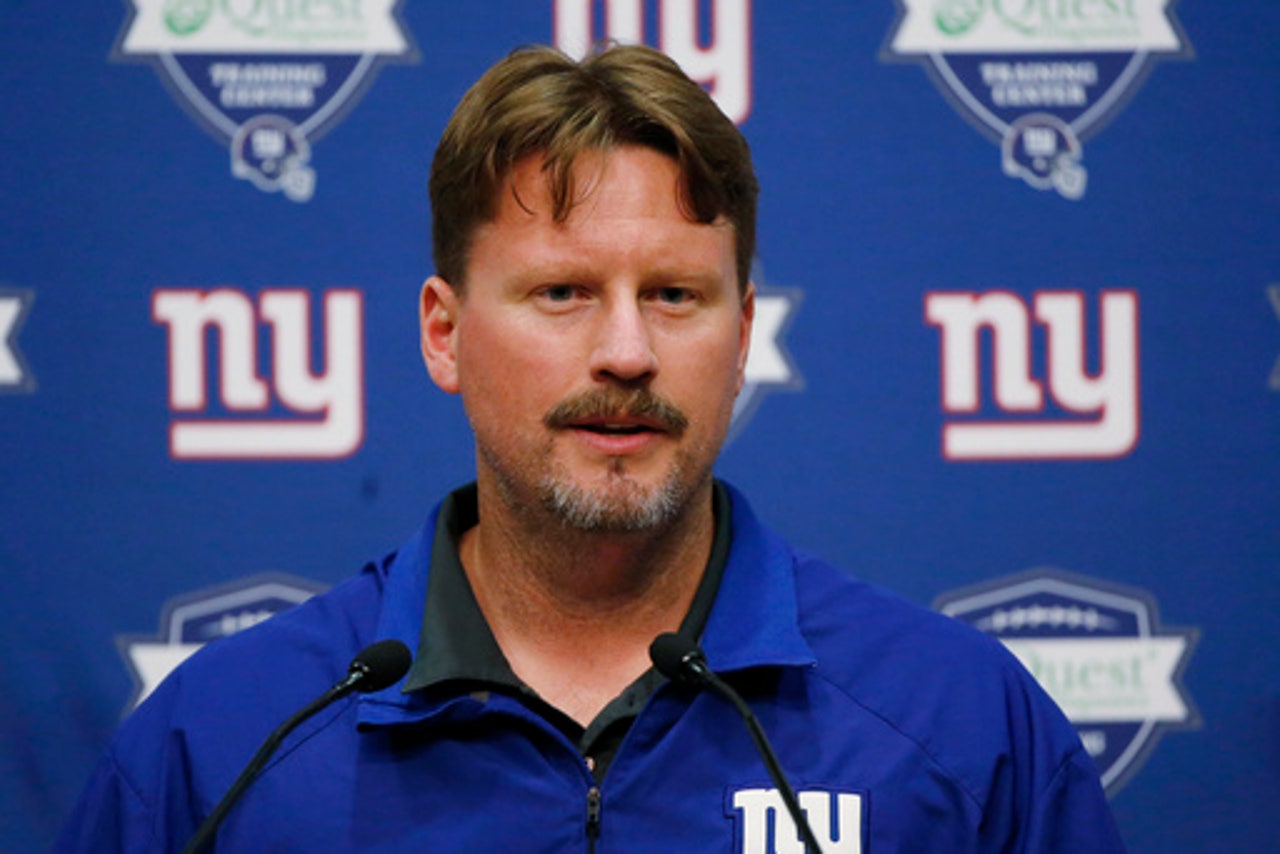 On Thursday, the New York Giants officially announced that Ben McAdoo will become the 17th head coach in the history of their storied franchise.
1. He has Eli Manning playing his best football
When McAdoo left Green Bay, where he was a quarterbacks coach, to take over as coordinator in 2014, he brought with him a new offensive scheme that was very different from the one Manning had played in for the first 10 years of his career. He also asked the two-time Super Bowl MVP to change his mechanics -- now Manning receives the shotgun snap with his opposite foot as his back foot -- like how Aaron Rodgers does it. Manning didn't flinch -- he made the change and learned the system. In two seasons under McAdoo, Manning has thrown for 8,846 yards, 65 touchdowns and just 28 interceptions. He has improved his completion percentage, and he's protecting the football better. Over the past two seasons, only Tom Brady and Rodgers have more passing touchdowns.
2. He's a forward thinker
As some of the best offenses in the NFL moved toward a faster tempo to keep defenses off-guard, McAdoo joined them. Per Pro Football Focus, in 2014, the Giants ran 67.9 plays per game (fourth-most in the NFL), and 39.4 percent of their plays came in their no-huddle offense (ranking second). In 2015, they ran 65.8 plays per game (11th-most) and 54 percent from the no-huddle (third-most). They ran fewer plays in 2015 because the Giants' defense was on the field more, but McAdoo's approach remained the same. It's no coincidence that the offense has improved as it has evolved with the times.
3. He gets the most out of his tight ends
In McAdoo's first year with the Giants, he promised that the tight end position would be a key component to his offense. In two seasons, McAdoo has worked with Larry Donnell, Daniel Fells, Adrien Robinson, Jerome Cunningham and Will Tye at tight end. Under McAdoo, two former undrafted free agents -- Donnell and Tye -- have risen to the top. Most important, he has designed ways to get the most out of these players in the red zone. Donnell and Tye have 11 touchdown receptions combined in the past two seasons.
4. For continuity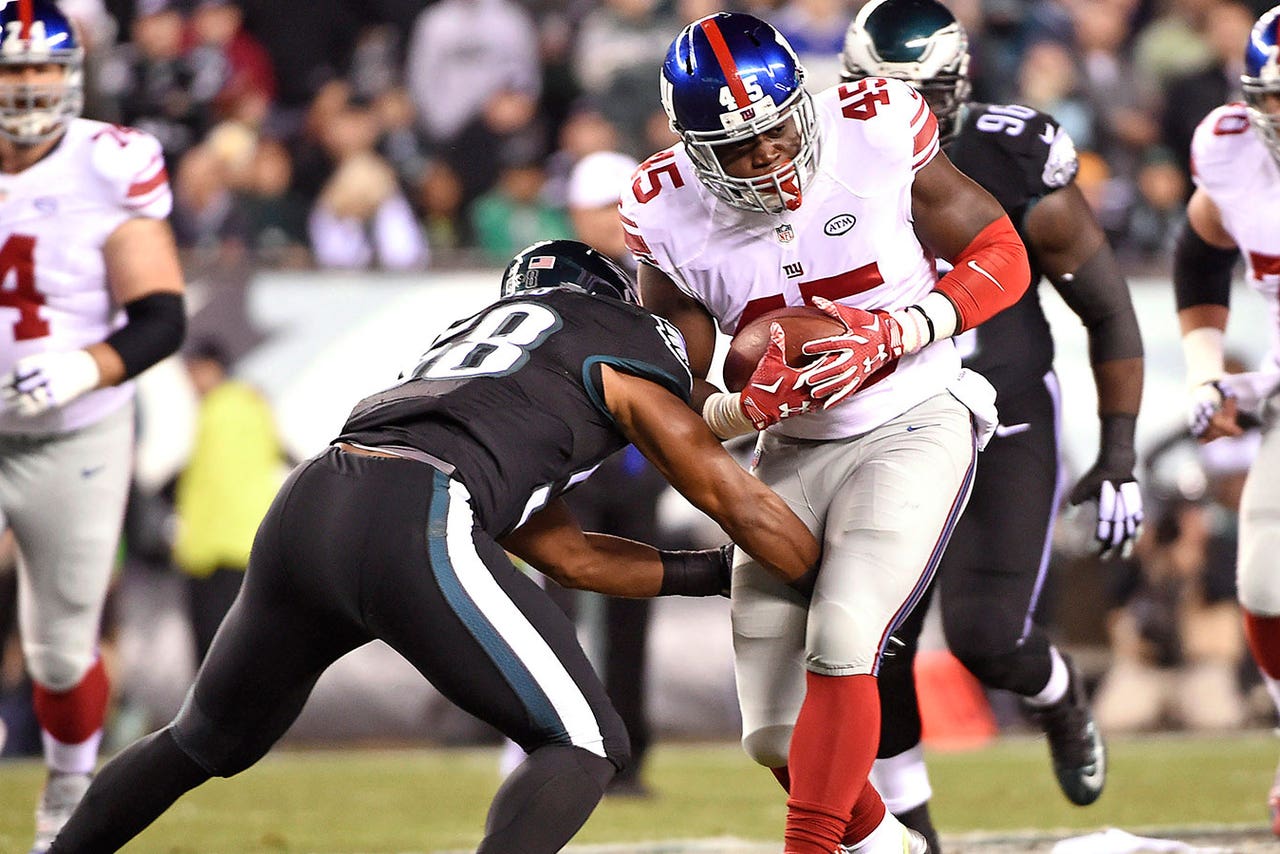 The Giants signed Will Tye as an undrafted free agent out of Stony Brook -- he went on to lead all rookie tight ends in receptions, yards and touchdowns.
Manning will enter his age-35 season in 2016, and although he hasn't shown any signs of slowing down physically, the Giants likely will have only three to five more seasons before they need to find a new quarterback. Now is not the time to start all over with a head coach, and more specifically, a new offensive scheme. Manning and his skill position players have been working in this system for two seasons now -- they have all the checks and audibles in place.
5. Eli is a believer
Manning's relationship with McAdoo has been strong since McAdoo arrived, but after the rumors circulated that he was a top candidate in the search, the quarterback once again spoke on his behalf. Per Giants.com, when the Giants announced that the news was official, Manning had this to say:
Dan Schneier covers the NFL for FOX Sports. You can find him on Twitter @DanSchneierNFL.
"I think the Giants ownership made this decision on what's best for the organization and best for the team," said Manning. "I think Coach McAdoo has great leadership skills, and will do a great job being a head coach and leading us in the right direction. If a new offensive scheme came in, I would've adjusted to it and been able to go out there and play at a high level. I enjoy this offense, I enjoy working with Coach McAdoo. I'm excited about that staying the same."
---
---