National Football League
National Football League
49ers TE Vernon Davis keeping busy during lockout
Published
Apr. 20, 2011 9:14 a.m. ET

Vernon Davis has been so busy as a humanitarian during the offseason, it's a wonder he can remember he's an NFL star.
San Francisco's star tight end does regularly think about the lockout, wondering when his football routine might return to normal. For now, he is going about his usual workout schedule and preparing as if this were any other year.
He has a bunch of other activities on his schedule, too. He has even tried his hand at acting.
In March, Davis and his younger brother, Dolphins cornerback Vontae Davis, spent 10 days helping distribute hearing aids in Uganda and Rwanda on a trip through Pros for Africa. Fellow NFL players Adrian Peterson, Bryant McKinnie, Tommie Harris, Santonio Holmes, Derrick Morgan and Gerald McCoy were among the others who participated in the humanitarian mission.
''If there wasn't a lockout, I probably would have taken it anyway,'' Vernon Davis said of the trip. ''It was amazing. It was breathtaking because you look at these kids who can't hear anything and you plug these hearing aids in their ears and all of a sudden they're responding. You can't do anything but be thankful to be able to help them hear and respond. It brought a lot of emotion. I'm already an emotional guy.''
Davis is eager to make things right with the 49ers as soon as possible. He has a new coach in Jim Harbaugh - hired away from nearby Stanford in January - and high expectations that the franchise will turn things around.
When they will finally get started, he's not sure.
''I don't know, I can't say,'' he said. ''I can't wait. It kind of feels like I'm not even playing football. I can still focus on football and do other things but my main focus is football. You've always got to be prepared.''
Davis thought San Francisco would take a big step last season and return to the playoffs.
That was certainly the hope and plan after the Niners completed a perfect preseason and were picked as the preseason favorite to win the NFC West. Instead, they began 0-5 for their worst start since losing seven straight to begin a 2-14 season in 1979, in the late Hall of Fame coach Bill Walsh's first year. San Francisco finished 6-10, leaving the 49ers without a winning season since their last trip to the playoffs in 2002.
Davis wants to carry the load. As part of his training regimen, he has been practicing Bikram yoga - done in a room heated to more than 100 degrees - twice a week along with his usual plyometrics, cardio and weight lifting. He typically takes the weekends off to rest.
''Football is my heart and soul. I'd do anything for football,'' he said. ''I'm very serious about the sport.''
He became the highest-paid tight end in NFL history last September when he signed a five-year contract extension that pays him $37 million overall, with $34 million guaranteed.
The 27-year-old would like nothing more than to return to being the dominant playmaker he was in 2009, when he tied Antonio Gates' NFL record for touchdowns by a tight end with 13 and made his first Pro Bowl. Last year in his fifth NFL season, Davis still had 56 receptions for 914 yards and seven TDs.
While he is ready for football - whenever that might be - Davis hasn't had any real breaks.
He recently tried out for some television acting gigs in New York and also will hand out his first Vernon Davis Visual Arts Scholarship next month to San Francisco high school student Sheryl Quock, a promising fashion designer.
In June, Davis and his brother will host a football and mentoring clinic at Howard University in their native Washington, D.C.
''It means a lot to me, because I know how important it is to go out and give back and share some of the lessons and just the gifts that you always wanted as a kid,'' Davis said. ''Growing up in a low-income, poverty area in the inner city of Washington, D.C., I know what it's like. When I think of the kids, it touches me in ways you can't even imagine.''
---
---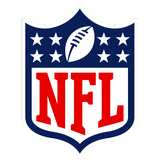 Get more from National Football League
Follow your favorites to get information about games, news and more
---