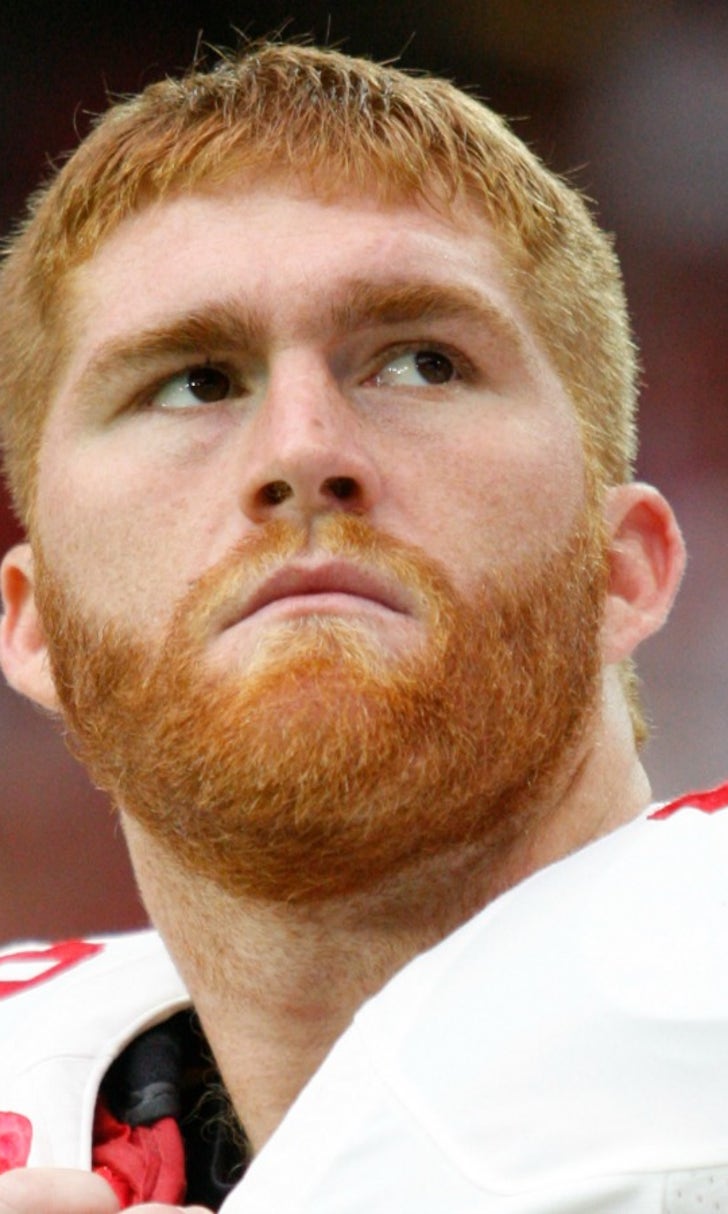 49ers release FB Bruce Miller after he allegedly assaulted 70-year-old
BY Dan Graf • November 15, 2016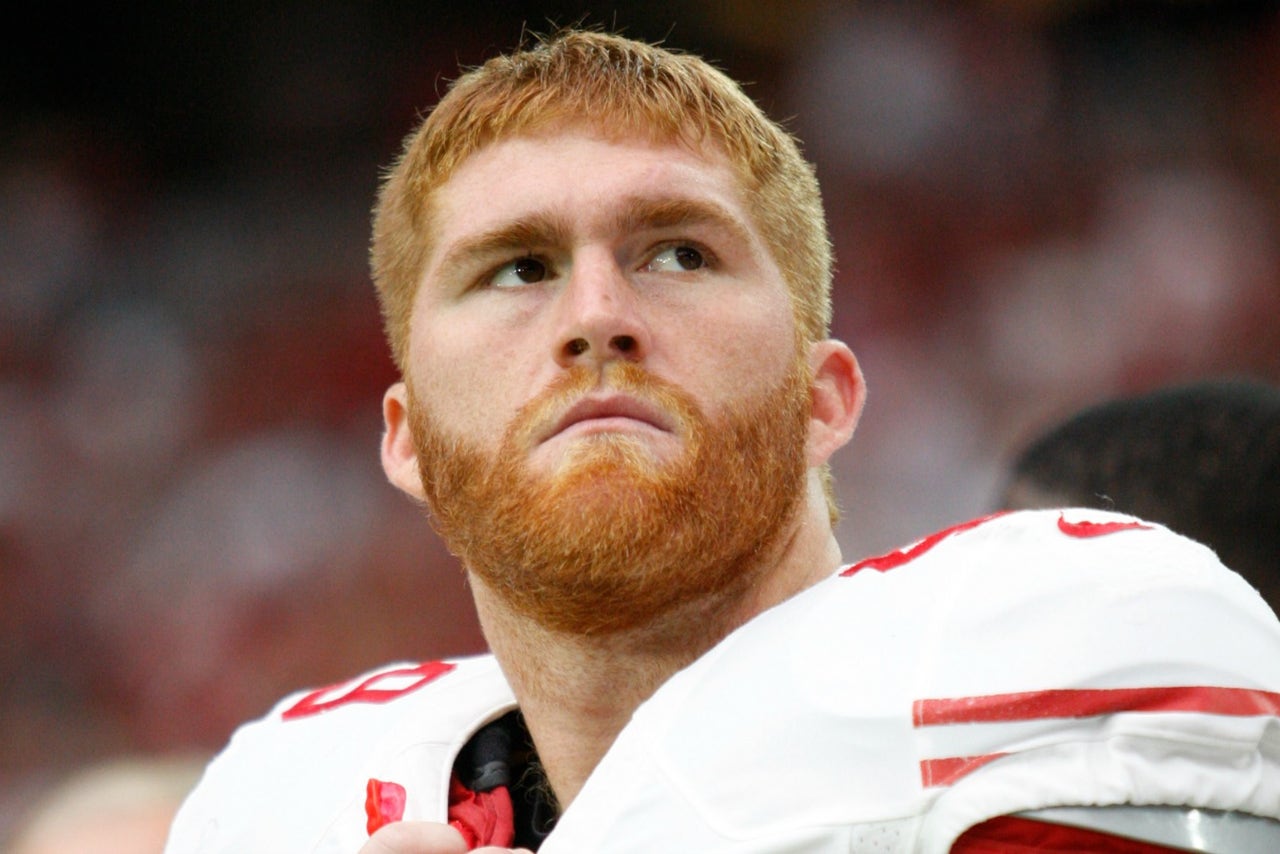 49ers fullback Bruce Miller was arrested Monday morning after allegedly beating a 70-year-old man and his son in San Francisco, according to KTVU.com.
Miller was charged with assault with a deadly weapon (not a firearm), two counts of making criminal threats and battery. The team released him later in the day.
The website, citing police sources, reported that the 29-year-old tried to check into the Fisherman's Wharf Marriott Hotel on Sunday night but was told there were no vacancies. He then allegedly returned Monday morning, knocked on a guest's door and was told by that guest that he had the wrong room.
Miller then allegedly attacked the 70-year-old guest and his son. The father, according to police, was punched in the face and suffered broken bones. Both alleged victims were transported to the hospital, and Miller reportedly fled and was later arrested.
In June 2015, Miller pleaded no contest to a misdemeanor domestic violence charge that was reduced to a misdemeanor disturbing the peace conviction after an argument with his then-fiancee.
Miller started 47 games over five seasons after the 49ers made him a seventh-round pick in 2011. He has just 28 career rushes for 62 yards but was used fairly regularly as a receiver, with 76 career receptions for 734 yards and three touchdowns.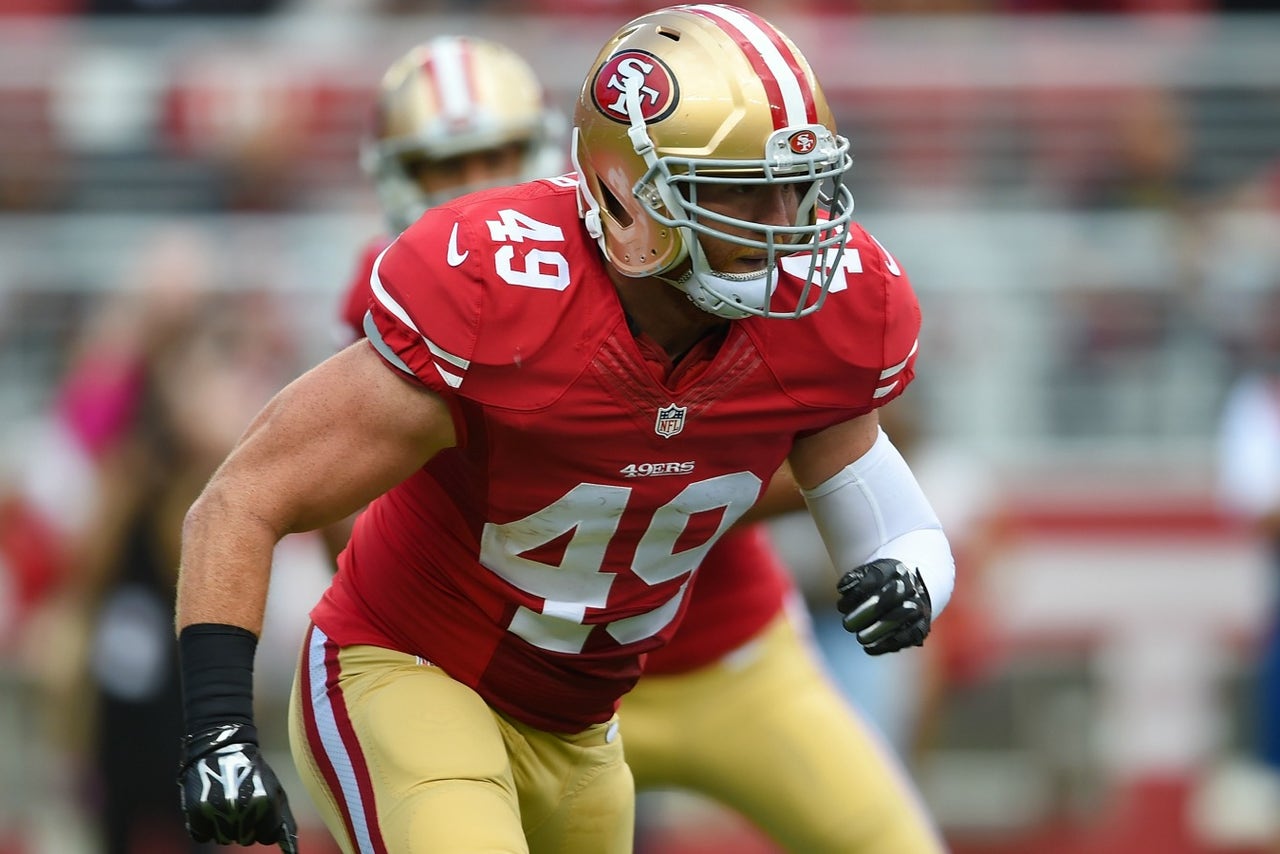 ---
---