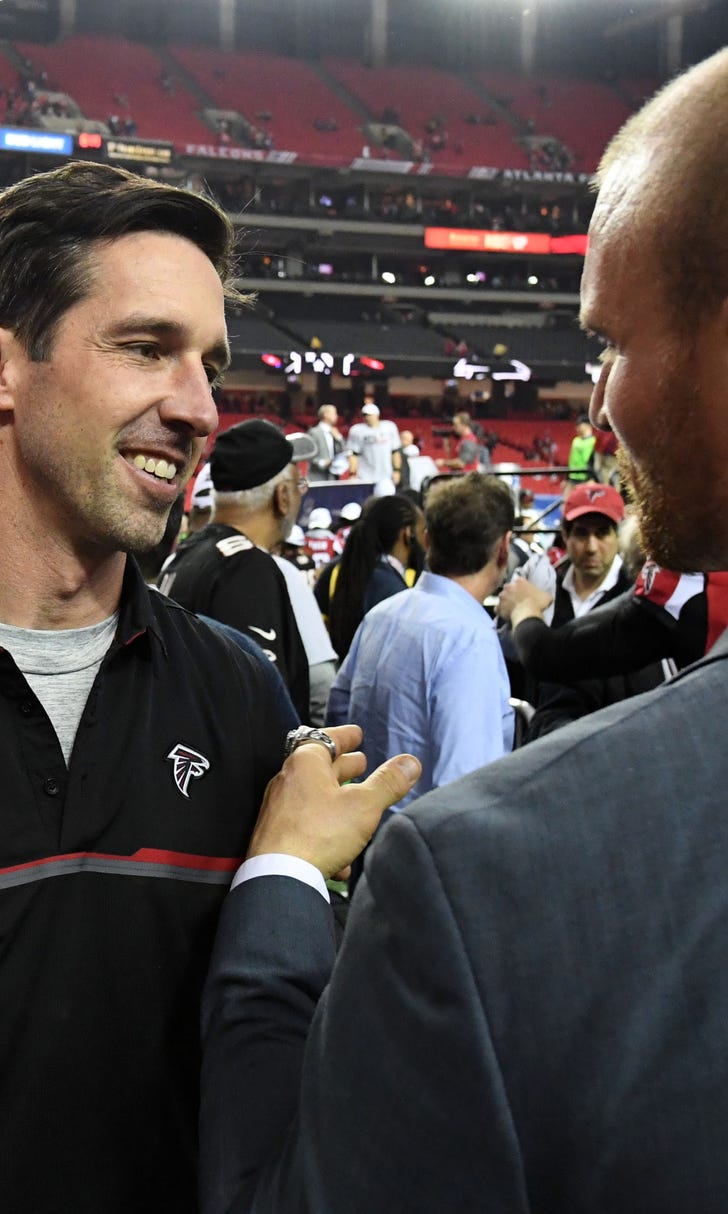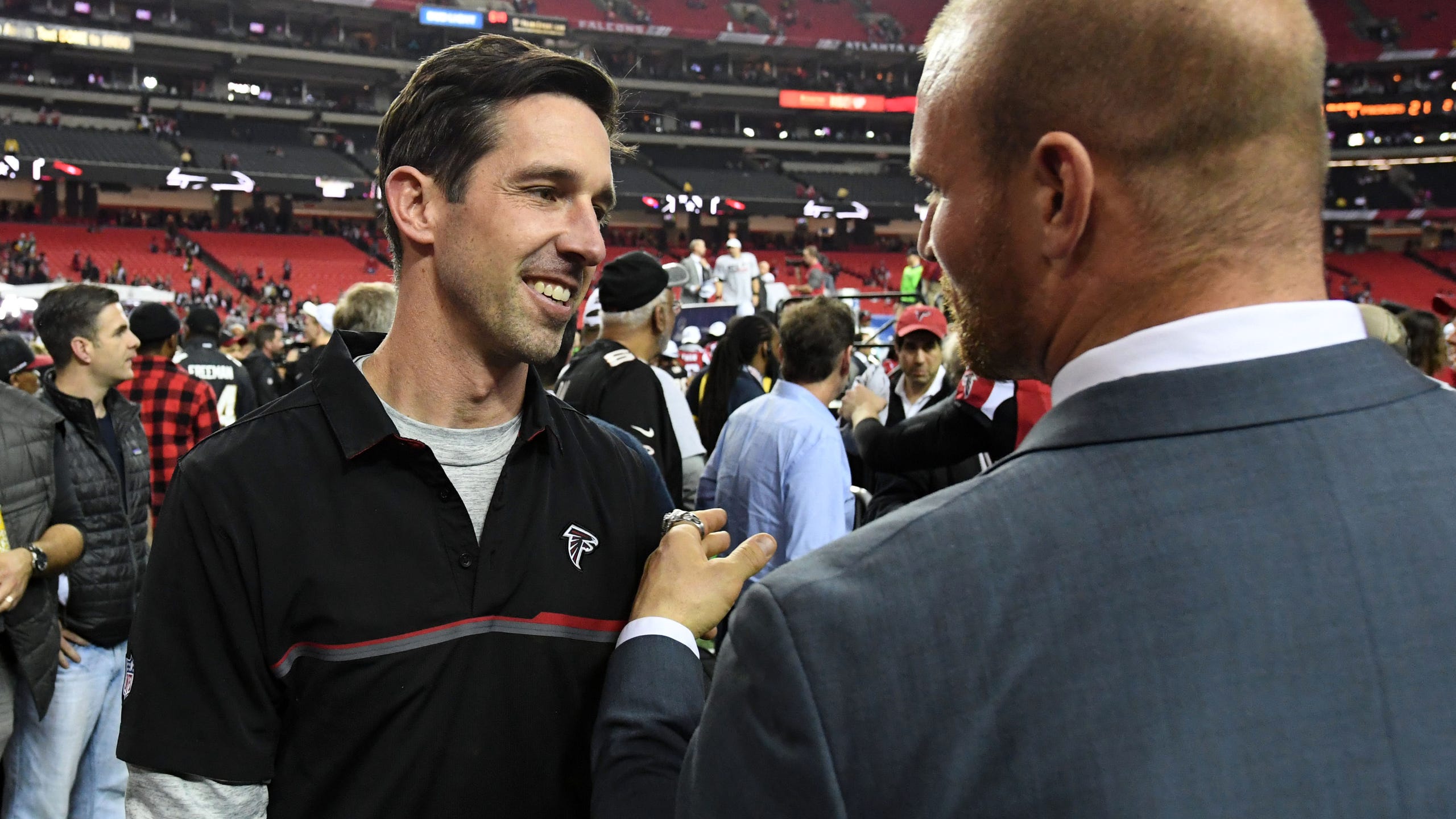 49ers Official Nod with Kyle Shanahan Put on Hold until After Super Bowl
BY Fansided and Peter Panacy/FanSided via Niner Noise • June 30, 2017
Kyle Shanahan and the Atlanta Falcons are advancing to Super Bowl LI, after their victory over the Green Bay Packers in the NFC Championship game. And, of course, the San Francisco 49ers won't be able to make their official head coaching announcement until after the game is through.
For impatient fans of the San Francisco 49ers, the Atlanta Falcons' 44-21 lopsided victory over the Green Bay Packers in the NFC Championship game put off any hopes the Niners would officially be able to announce current offensive coordinator Kyle Shanahan as the team's next head coach.
49ers
Niner Noise 12h2017 NFL Draft: 49ers Should Pass on Quarterback Mitch Trubisky at No. 2 Overall
More headlines around FanSided:
12h - Could Kirk Cousins be on Route to San Francisco 49ers?17h - NFL Draft: Why LB Reuben Foster is the perfect 49ers fit at No. 216h - San Francisco 49ers: The Logic Behind Pursuing Kirk Cousins1 d - San Francisco 49ers: 5 Bold Predictions for the 2017 NFL Draft1 d - 49ers should pursue Kirk CousinsMore News at Niner Noise

While it's widely believed Shanahan — whose offense has made easy work over the Packers and Seattle Seahawks in back-to-back weeks — will be accepting the job, it's easy to understand fans' worry about something hitting a snag.
Like the Indianapolis Colts firing their general manager, Ryan Grigson, which put head coach Chuck Pagano's future in jeopardy.
Would Indy want to bring in Shanahan if this happened?
Most of that is pure speculation at this point. And signs are also pointing to Pagano sticking around at least one more year.
Still, the extra two weeks of delay means Shanahan will have a tougher time assembling a staff of coordinators and assistants. Many of the top names are gone, although demonstrating such a potent Falcons offense (No. 1 in scoring during 2016) should be a pleasant draw.
All this gives Shanahan more leverage over San Francisco as well. And he'll be wise to use this in his favor this, and subsequent seasons.
But there's also a problem associated with Shanahan's very visible success. How much of that will Niners CEO Jed York expect in year one? And how long a window will York give his presumed new head coach to make San Francisco's offense like that we've seen from Atlanta?
No, that's going to take a while, Mr. York.
Even the impatient fans can see that. They only wish the process to get this whole thing rolling started a bit earlier.
More from Niner Noise
This article originally appeared on
---
---