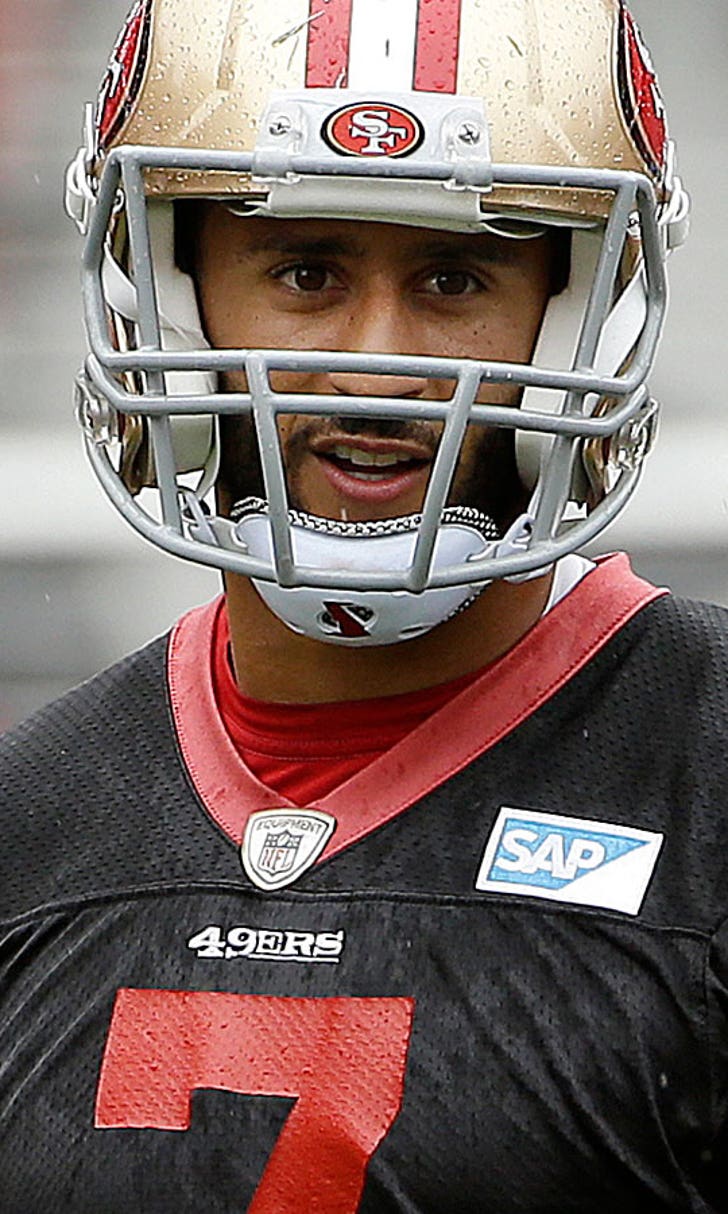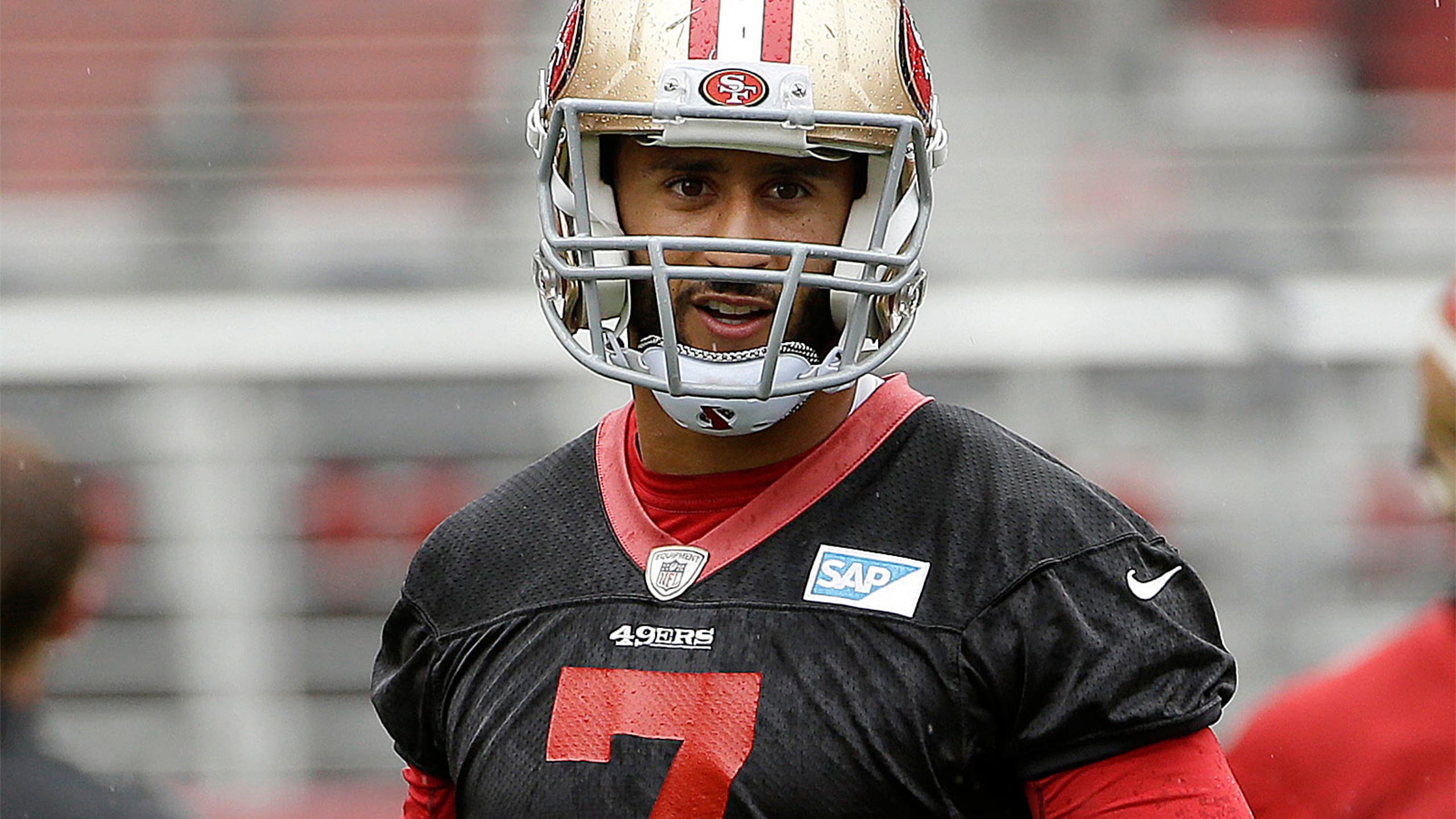 49ers OC says Kaepernick is making all the right decisions
BY foxsports • June 12, 2015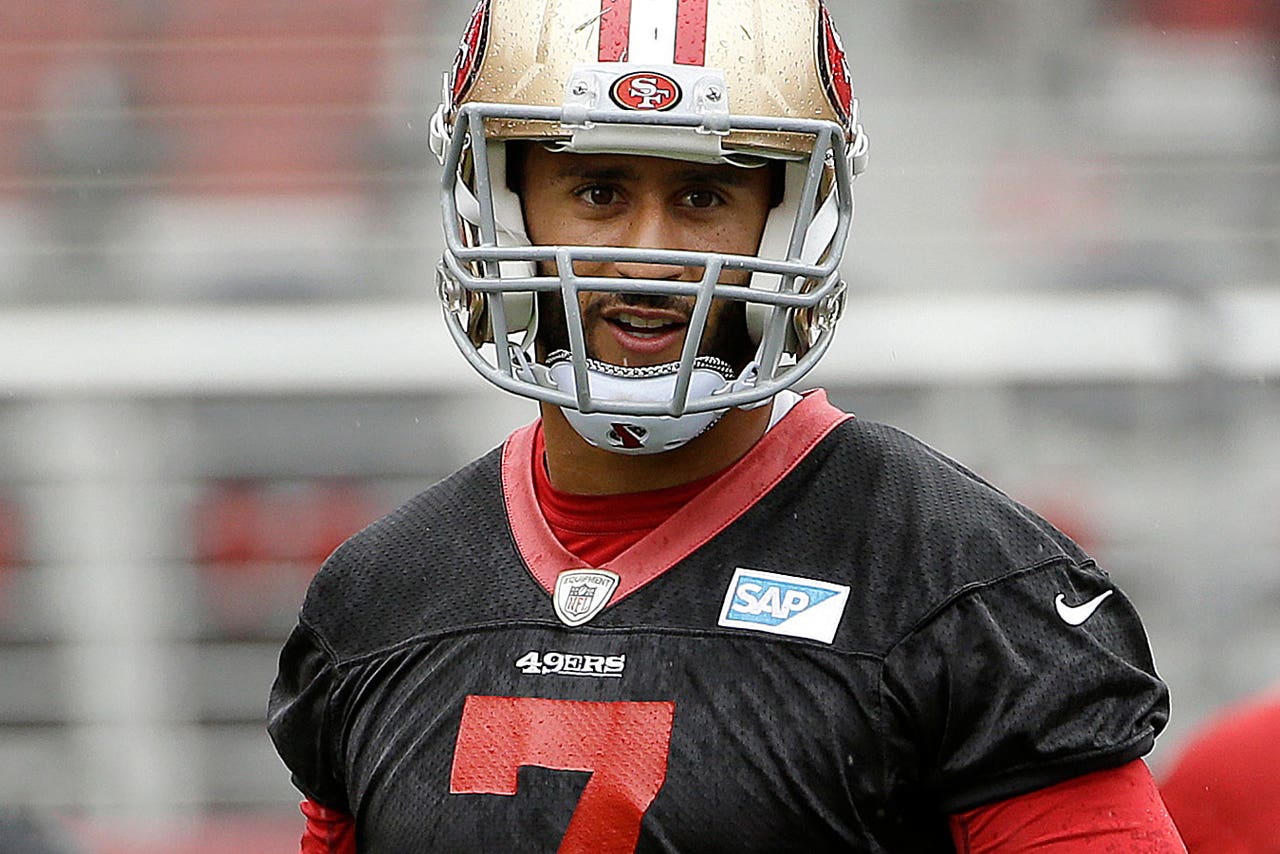 San Francisco 49ers offensive coordinator Geep Chryst likes what he sees so far out of his starting quarterback Colin Kaepernick. 
The 49ers are running a faster pace offense this season and according to OC Chryst, Kaepernick is making all the right decisions as to when to throw the ball and when to tuck it and run.
"I think Kap completely trusts his arm as much as his legs," the coach said, via 49ers.com. "Having a mobile quarterback is a great thing, but you still have to have discernment.
"Will he run more or less? He'll say he's just competing. He's not really making a calculated decision. He's not thinking, 'Am I hitting more fastballs or curves?' He's just hitting the ball."
Chryst says Kaepernick is not putting too much pressure on himself, he is just going out and playing football.
"He's playing with a lot of confidence," Chryst said during an open media session. "I think he's having fun playing football. I think it's awful important to him, so how do you catch the right balance between, I'm serious here and it's still great to be with my teammates?" 
Chryst says it is all about Kaepernick being a leader on the field.
"There's a serious side to Colin about working hard," Chryst said. "There's a side where he'll get on people if we're not operating, and then there's that side where you feel confidence and you see within his demeanor - that's a positive."
Chryst thinks the 49ers signal caller is mature enough to get the team out of the huddle quickly and let Kaepernick run an up-tempo offense. 
"All athletes want to get into rhythm, and Kap's a great rhythm athlete," Chryst said. "So one of the ways we can help him get into rhythm... get in and out of the huddle with some tempo and allow him to see what defenses are trying to do to take him away. He's bright enough and experienced enough and veteran enough that I think he's embracing that."
(h/t San Francisco 49ers)
---
---