National Football League
National Football League
49ers face fierce challenge vs. Falcons receivers
Published
Jan. 18, 2013 11:37 p.m. ET

Carlos Rogers had one word to describe what his homecoming in Atlanta will be like when the San Francisco 49ers face the Falcons in Sunday's NFC championship.
''Expensive,'' he said, laughing.
The 49ers cornerback, born in Augusta and an offseason resident of Atlanta, grew up doing the ''Dirty Birds'' dance when the Falcons reached the Super Bowl during the 1998 season. He has paid for more than 30 tickets for friends and family as he makes an appearance in the Georgia Dome for only the third time in his eight-year career.
''I was a fan of the Falcons. I'm still a fan of the Falcons,'' Rogers said. ''Just not this week.''
What Rogers and the 49ers will encounter on the field could be taxing, too.
Julio Jones, Roddy White and tight end Tony Gonzalez present all sorts of problems for San Francisco's secondary to solve. The trio is part of what Gonzalez calls the PYP offense - Pick Your Poison - that has shredded defenses while catching Matt Ryan's passes.
Even after shutting down receivers Calvin Johnson, Brandon Marshall and Larry Fitzgerald in victories this season, Atlanta's tandem has a unique combination of size and speed unlike any other the 49ers have faced.
''It's different. A lot of times we'll face a Calvin Johnson and an OK receiver on the other side. You face Brandon Marshall and an OK receiver on the other side. These guys, you're facing Roddy White and you look on the other side, it's Julio Jones. It's not an OK receiver. It's another elite receiver,'' Rogers said. ''Then there's an elite tight end, a Hall of Fame tight end. It's different facing them guys. Coach said, `We usually take one guy out of the game and let the other guy beat us. You can't do that. We have to challenge both of these guys.'''
Limiting the big play has been San Francisco's signature all season.
The 49ers allowed 157 plays of 10 yards or more, the fewest in the NFL. The unit also gave up a league-low seven touchdowns of 10 yards or more, often smothering the most vaunted receivers in the league.
Rogers and Tarell Brown, who intercepted a pass by Aaron Rodgers in last week's 45-31 win over Green Bay, have become two of the best cover corners. The duo has been significantly helped by Pro Bowl safeties Dashon Goldson and Donte Whitner, part of a hard-hitting secondary that will not be the biggest on the field this week.
''We've seen a lot of the bigger receivers in the National Football League,'' Whitner said. ''These guys are a little different. They have speed, quickness and size. We'll have our hands full.''
The 49ers are counting on their experience to serve them well.
They have beaten Tom Brady, Drew Brees and Rodgers (twice) while sticking to the same formula that brought them within a field goal against the New York Giants of making the Super Bowl last season: pressuring the quarterback without blitzing, dropping extra players in coverage and delivering big blows.
Marshall caught two passes for 21 yards in Chicago's 32-7 loss at San Francisco. Fitzgerald hauled in seven passes for 65 yards in two losses to the 49ers. And Johnson had 8 receptions for 94 yards in a Detroit's 27-19 loss to San Francisco, although most came with the game already out of reach.
Grounding the Falcons' air attack could prove more problematic.
White (92 receptions, 1,351 yards, seven TDs) and Jones (79 receptions, 1,198 yards, 10 TDs) make up one of four duos to eclipse 1,000 yards receiving this season. Atlanta nearly became the only team with three players to surpass the 1,000-yard mark, with Gonzalez finishing with 93 receptions for 930 yards and eight touchdowns.
''They're certainly up there as one of the best tandems in the league, if not the best,'' 49ers defensive coordinator Vic Fangio said. ''But the whole crux of their offense is not just those two guys, it's all 11. You talk about defending the receivers and you have to, well how does that affect Gonzalez? How does that affect the running game? So you've got to have a good plan and a good mix to stop this offense. It's not just the receiver-driven offense.''
All-Pro linebackers Patrick Willis and NaVorro Bowman might draw the toughest assignment.
Both will have a big hand in defending the 36-year-old Gonzalez, who has caught more passes than anyone in NFL history except 49ers Hall of Famer Jerry Rice. Gonzalez is likely to retire at the of this season but is still a matchup nightmare, showing so much when he caught a 19-yard pass from Ryan to set up Matt Bryant's winning field goal in the final seconds against Seattle last weekend.
Willis said everybody will have to be focused on their role or Ryan and his receivers will carve up San Francisco's defense.
''The thing that guys once told me when I first got here, they say it's all good and dandy when you come in, you can run as fast as the fastest and move as quick as the quickest,'' Willis said. ''They told me the older you get the more you have to have it up (in your head) and I didn't understand that as much then as I do now.''
---
NOTES: 49ers coach Jim Harbaugh said he has not had any conversations with Randy Moss about next season but made no secret about how he feels about the wide receiver. ''I, for one, definitely want Randy to come back. Hope he feels the same way,'' Harbaugh said. Moss, who is on a one-year contract, turns 36 years old on Feb. 13. ... The team released K Billy Cundiff, signed on Jan. 1 to compete with David Akers. Cundiff was inactive against Green Bay last week.
---
Online: http://pro32.ap.org/poll and http://twitter.com/AP-NFL
---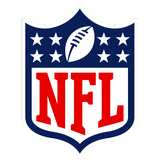 Get more from National Football League
Follow your favorites to get information about games, news and more
---