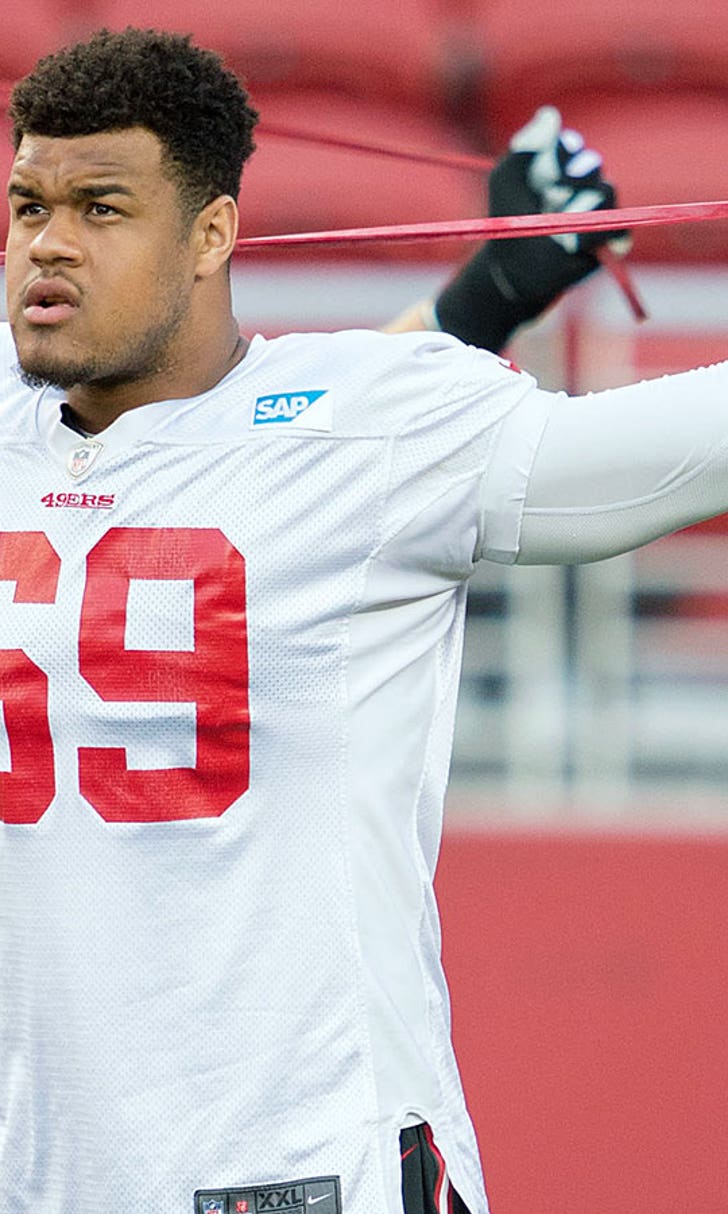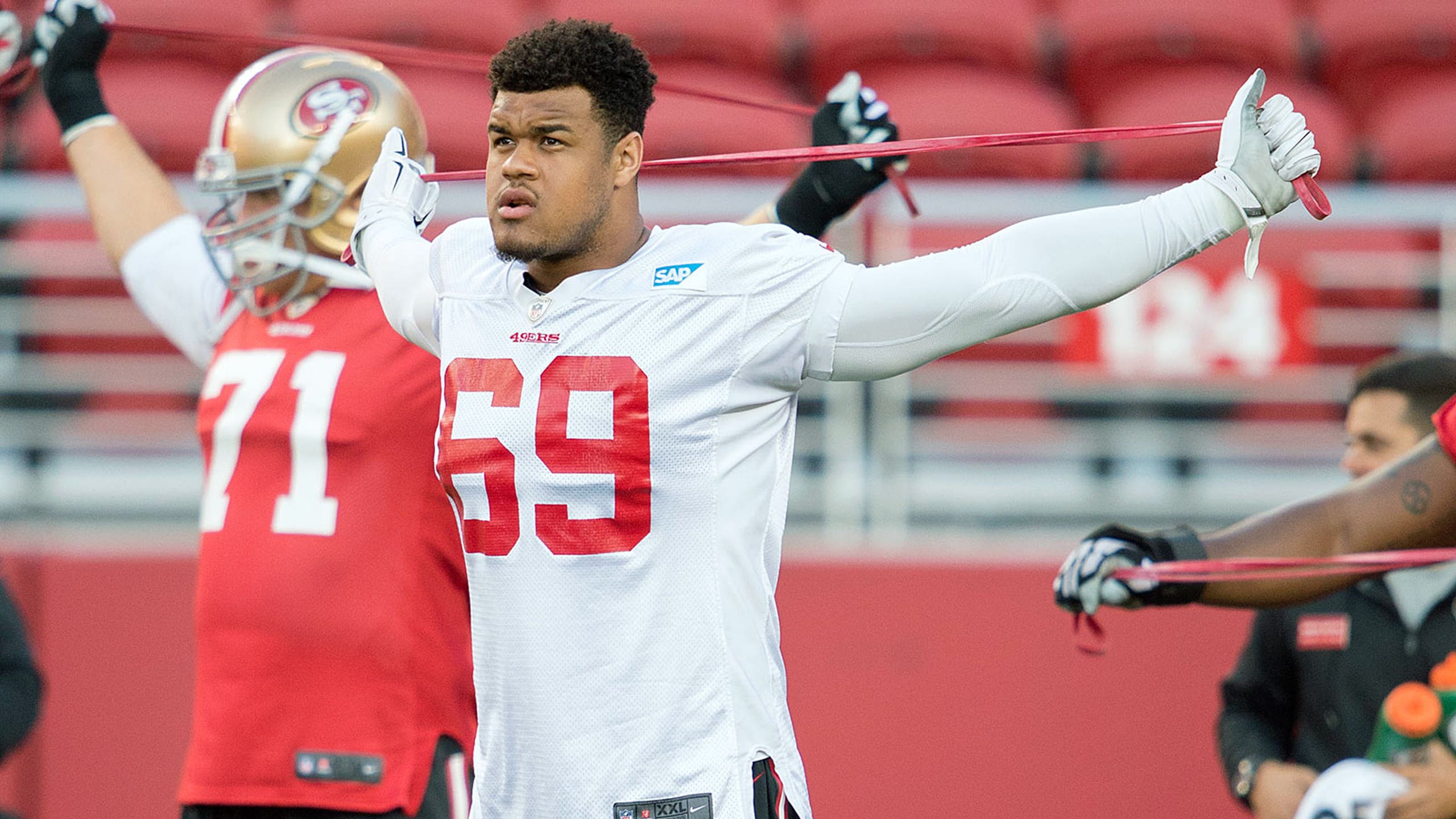 49ers DE Armstead gets taste of life as behind-the-scenes reporter
BY foxsports • February 2, 2016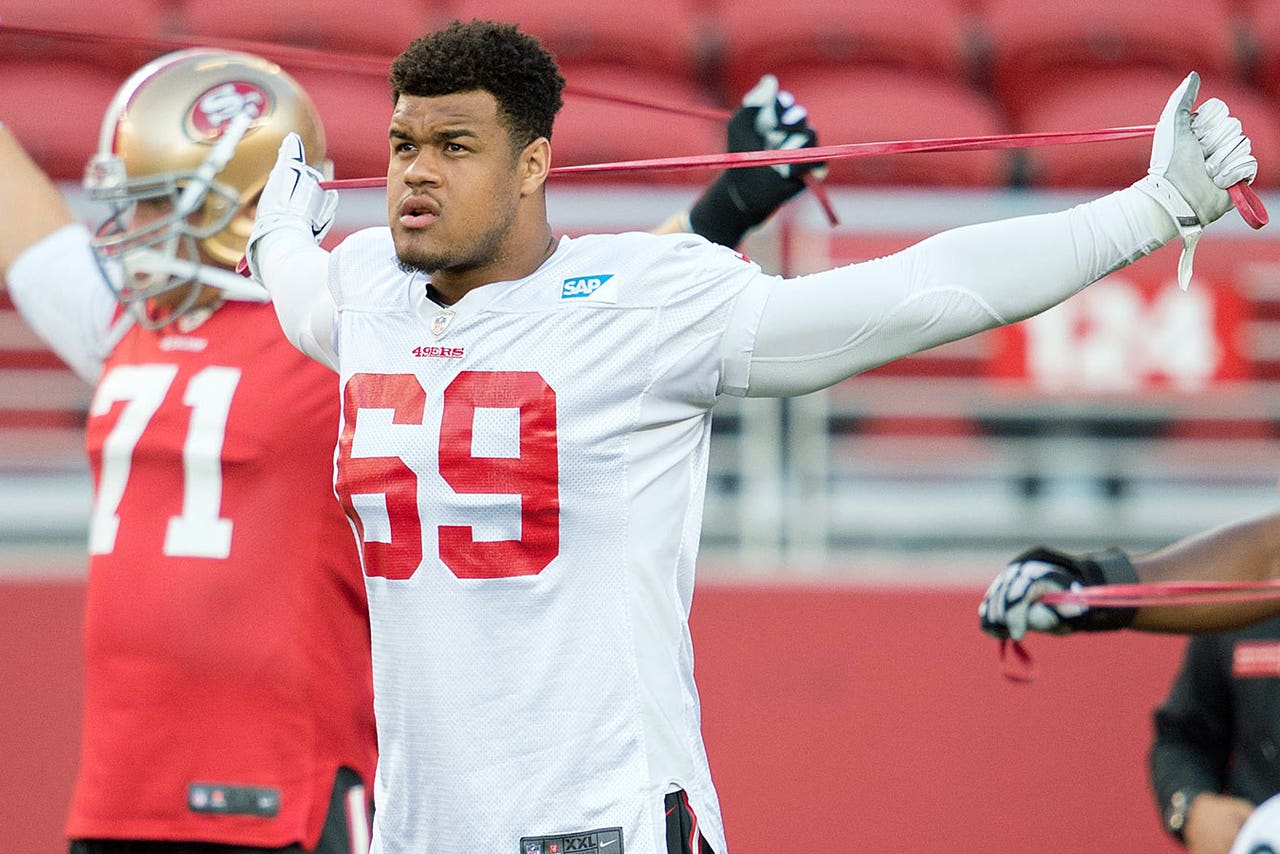 San Francisco 49ers rookie defensive end Arik Armstead indulged in a bit of role-reversal during Monday's Super Bowl 50 Media Night.
Armstead served as a behind-the-scenes reporter for News 10 in Sacramento, his hometown city. On a night where journalistic standards are relaxed to the extreme and media wannabes are out in full force, Armstead still managed to be a noticeable presence at 6-foot-7.
The 2015 first-round draft pick conducted a lengthy one-on-one interview with Carolina Panthers rookie linebacker Shaq Thompson, also a native of Sacramento. Armstead noted that it was four years to the day when he and Thompson committed to play at the University of Oregon and Washington, respectively.
During his introduction, Armstead told his audience it was an "exciting time to work with the media. I don't think their job is that hard so I'm going to see how I do."
Armstead quickly made note of the mob of reporters surrounding Denver Broncos quarterback Peyton Manning and observed that he probably couldn't get close enough to ask a question of the five-time NFL MVP. He also has an interview request rebubbed by a fellow player and called it his "first 'L' of the day."
His feelings were assauged by a brief interview with Pia Wurtzbach, better known as Miss Universe 2015, who was serving as a roving reporter for the television show "Inside Edition."
---
---