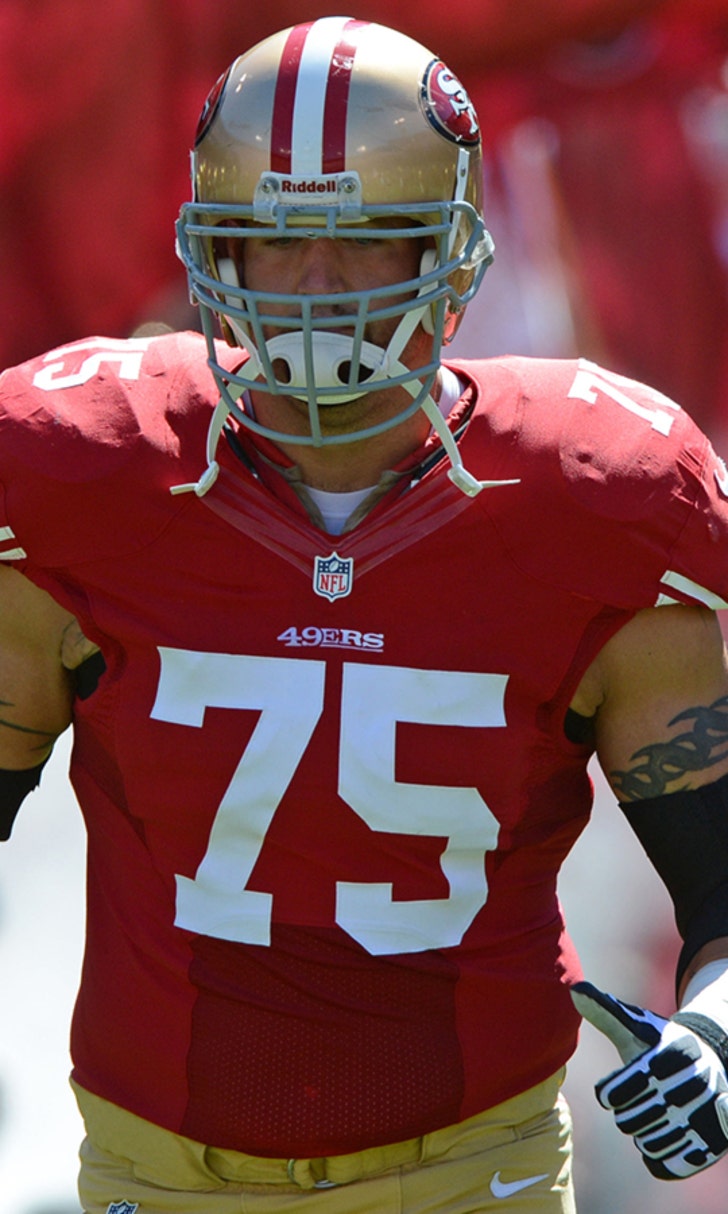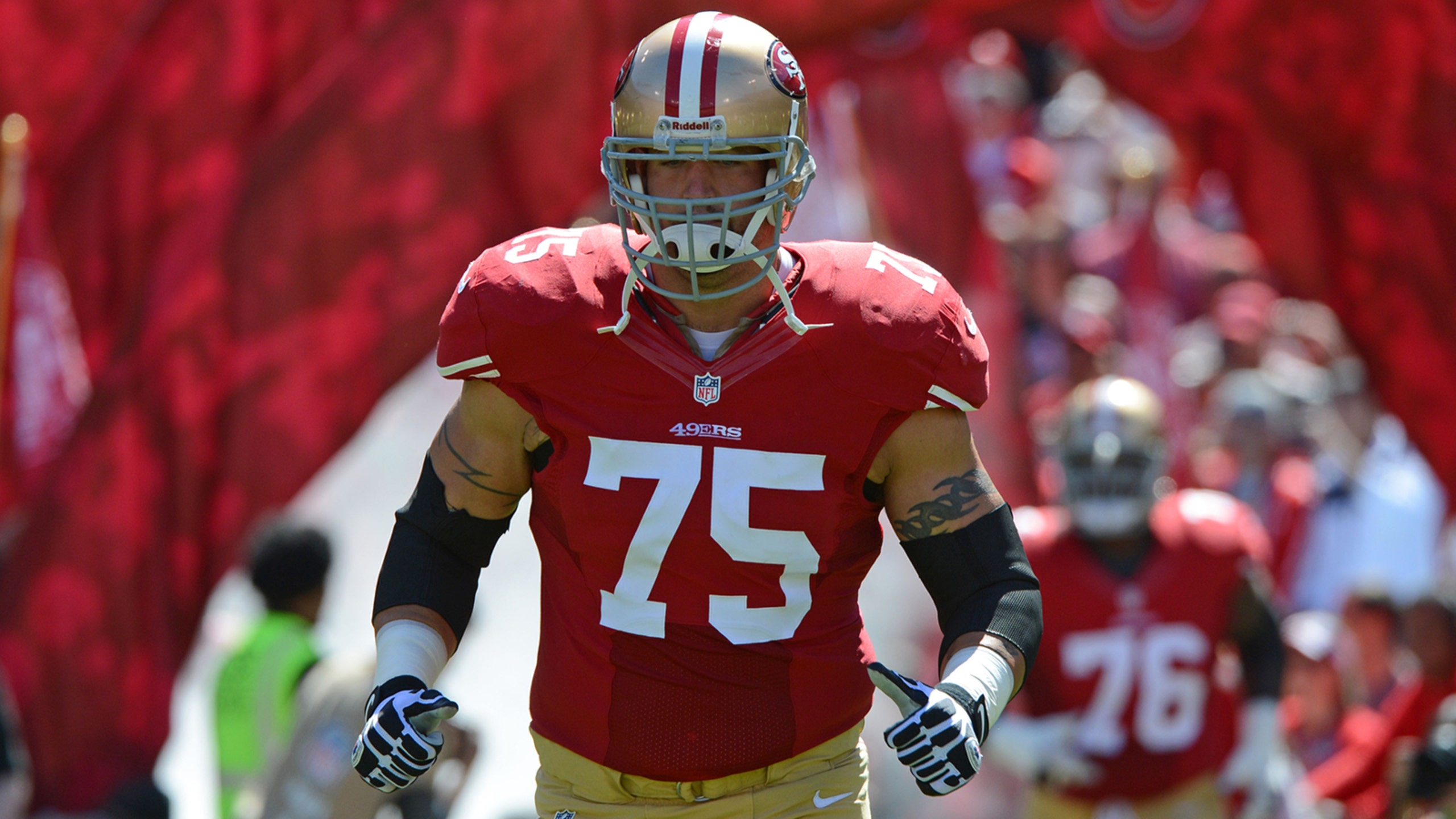 49ers coaches say Alex Boone will not play right tackle in 2015
BY foxsports • June 18, 2015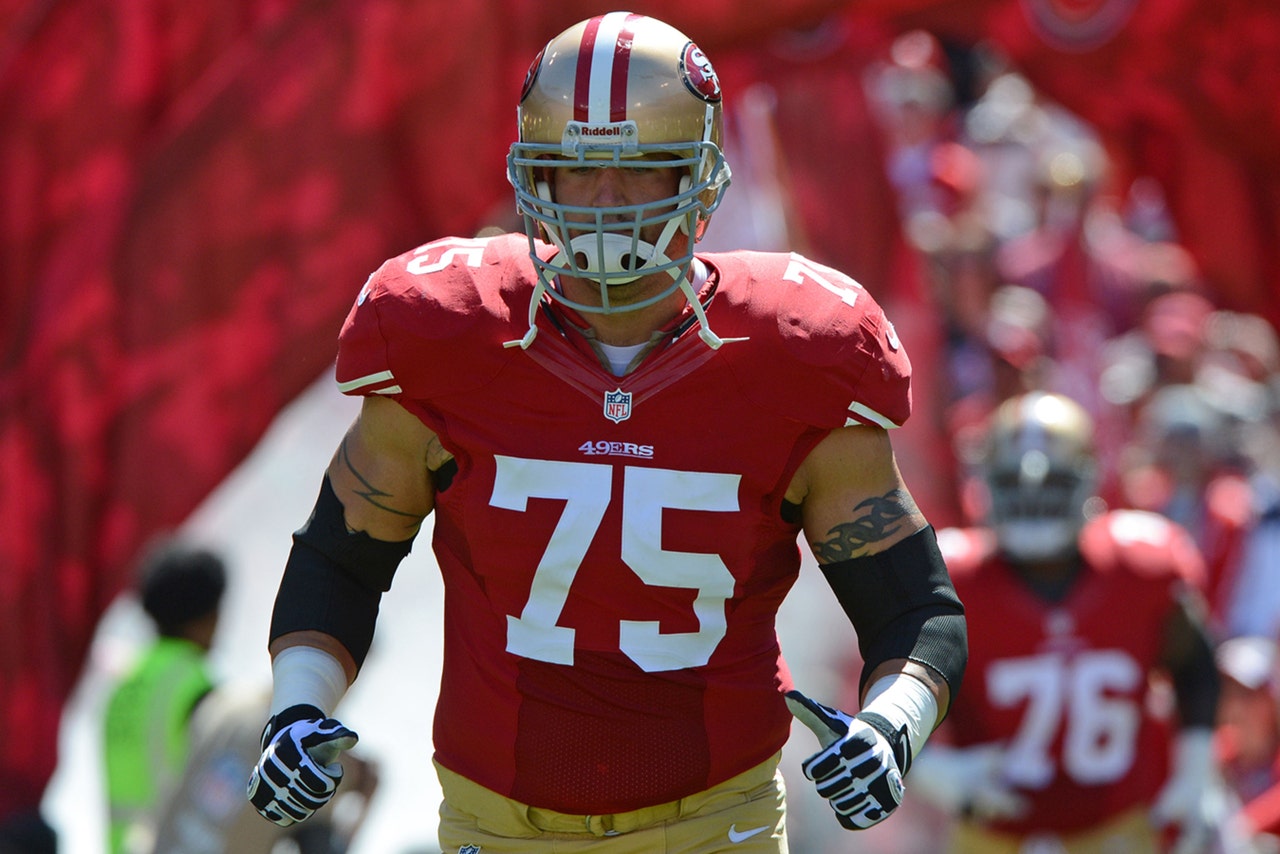 When Anthony Davis made the shocking announcement to retire earlier in the offseason, the consensus was Alex Boone was the most likely candidate to replace him at right tackle. Turns out Erik Pears will get first crack at right tackle. So where does that leave Boone?
Boone, who was the starting right guard last season has switched positions during minicamp, but to left guard. Offensive Coordinator Geep Chryst told 49ers.com that moving Boone to right tackle would likely be too difficult of a transition for him.
"(If) you lose a guy of the caliber of Joe Staley, what's your answer?" Chryst asked a group of reporters. "By getting Alex repped on the left side, it's more natural to move him from left guard to left tackle than, hey, he's a right guard, right tackle and you flip him over to the left side."
The 49ers don't have a spot set in stone for Boone yet and will likely move him around to different spots on the offensive line during training camp to get a feel of where they think they can best utilize him.
"I think it's a great opportunity for us, at this time, to put him on the left side and see how natural he feels," Chryst said. "And I think he's been doing a really nice job over there."
Head coach Jim Tomsula says Boone should feel comfortable on the left side, but was quick to point out that nothing is permanent at this point in the offseason.
"The stance (at left guard) is the same if you did left tackle," the head coach explained. "That's what we're looking at, and he's comfortable there. ... And again, I don't want anybody to hold us in stone that that's where he's staying."
Boone doesn't seem to really care where he is playing on the line. It sounds as if he will go anywhere the coaching staff needs him to go.
"I think there's going to be an opportunity for me to play football. After that, it's up to the coaches. I'll leave that decision with them. I'm just here to play football and have fun. I don't really worry too much."
(h/t San Francisco 49ers)
---
---