National Football League
National Football League
49ers are back to their turnover-creating ways
Published
Oct. 16, 2013 7:33 p.m. ET

The 49ers are back to their old ball-hawking ways.
Among the biggest reasons Jim Harbaugh's Niners (4-2) are on a nice roll again and riding a three-game winning streak into Sunday's game at Tennessee is because a once-dominant defense challenged itself to return to top form after several sub-par weeks. And that means forcing turnovers all over the field.
It's happening, all right. As in 10 takeaways in the past three games that turned into 54 points, including four in each of the past two games. That's after San Francisco forced only one turnover total in its two losses, at Seattle in Week 2 and home the following Sunday against the Colts.
Safety Donte Whitner expects San Francisco to build off the turnovers each week, and that's certainly how it has gone of late.
''They come in bunches, that's our game,'' Whitner said. ''We want to get turnovers, they don't want to turn it over.''
On the other side, quarterback Colin Kaepernick and company realize how important it is to take care of the ball because the Titans' defense is doing many of the same things. Tennessee's plus-8 turnover differential is good for second in the NFL, to San Francisco's plus-2 that's tied for 12th.
''Very stout defensively,'' Harbaugh said Wednesday. ''Probably the best team we've seen at stripping, clubbing, punching the ball out, creating turnovers, very physical.''
Even veteran running back Frank Gore has to keep a tight grip on the ball. He rushed for 13 yards before fumbling on the second play of the third quarter in a win at St. Louis on Sept. 26. Not that Harbaugh's too worried.
''Don't see anybody doing it better than Frank Gore,'' Harbaugh said. ''When that happens to Frank, you're not going to sneak up on Frank again and hit him over the head with a bag of dung a second time.''
On Sunday, it very well could come down to who best takes care of the ball.
Titans tight end Delanie Walker, who spent the previous seven seasons with San Francisco after the 49ers made him a sixth-round draft pick in 2006 out of Central Missouri, expects constant pressure. He's not surprised with the recent run of takeaways.
''That's how they always are, they play fast, they're explosive, they like to hit,'' Walker said Wednesday. ''I've been watching film on them and it looks like the same fast defense that they always were, coming up, hitting, making plays. I wouldn't expect nothing less.''
Rookie Eric Reid has a team-leading three interceptions, and Tramaine Brock made both of his picks against Matt Schaub in a 34-3 rout of the Houston Texans two weeks ago.
The 49ers' defense still holds a ''Takeaway Thursday'' session in which secondary coach Ed Donatell goes over each player on the opposing offense and his tendencies. Linebacker Patrick Willis said that preparation helped him force a costly fumble by Arizona's Larry Fitzgerald that stopped a Cardinals drive deep in 49ers territory in the third quarter Sunday. Reid recovered, adding that play to his impressive day that included an interception.
With Reid's emergence, the 49ers have been able to more than fill the void left by Dashon Goldson's departure to Tampa Bay.
''You love seeing your defense generate turnovers, be opportunistic,'' Harbaugh said. ''And the safety play, when they're getting involved in the turnovers, that's been something in the past has been very good for us. The evidence the amount of times Donte Whitner, Dashon Goldson were involved in turnovers, stripping, causing, recovering, intercepting the football, and I think it's very encouraging that Eric Reid is getting in on that, recovering, causing or intercepting. Something that's been very good for our defense.''
This latest run of havoc-wreaking by the defense much resembles the success of the unit in Harbaugh's first season of 2011. That year, the Niners had 38 takeaways during the regular season to only 10 turnovers. Their plus-28 turnover differential matched the 2010 Patriots for the second-best mark in NFL history since 1941.
''We're playing now,'' linebacker NaVorro Bowman said. ''We're back to the way we play football. That's something that we add to our game is just turnovers, turnovers, turnovers. It's starting to pan out for us.''
NOTES: The 49ers who didn't practice Wednesday during the open portion were DTs Justin Smith and, Ray McDonald, NT Glenn Dorsey and OL Alex Boone. Mike Purcell could be an option at NT on Sunday if Dorsey's hamstring injury sidelines him. ''I practice and prepare every week and if I get my name called, I'll be ready,'' Purcell said.
---
AP NFL website: www.pro32.ap.org
---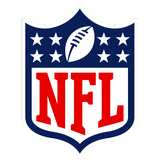 Get more from National Football League
Follow your favorites to get information about games, news and more
---