National Football League
National Football League
49ers' Aldon Smith aiming higher in second season
Published
Jun. 5, 2012 11:46 p.m. ET

In one breath, Aldon Smith says he has moved past the disappointment of not winning the Associated Press NFL Defensive Rookie of the Year award. In the next, he still simmers.
''That was last year,'' Smith said Tuesday after the San Francisco 49ers wrapped up another offseason organized team activity. ''This year, I just want to be the best defensive player in the NFL.
''But I haven't forgotten.''
After racking up a franchise-rookie record 14 sacks - best among NFL rookies - to go with two forced fumbles, Smith's personal goal seemed well within reach. Instead, he finished runner-up to Denver's Von Miller, who received 39 votes from a nationwide panel of 50 media members who regularly cover the NFL. Smith had the other 11.
Smith believes that many considered him a one-dimensional player.
Converted from a defensive end drafted seventh overall out of Missouri, Smith piled up sacks next to All-Pros Justin Smith, Patrick Willis and NaVorro Bowman for one of the NFL's best defense at a remarkable rate. He never started once.
All that could soon change.
As much of a transition as he made as a rookie, Smith enters his second-year with an added twist.
The 22-year-old is working to be more than just a pass-rushing outside linebacker in a 3-4 scheme this offseason. The demanding shift requires more smarts and athleticism than anything the linebacker did as a rookie, and it's a hurdle he knows he has to clear if he ever wants to be considered a Pro Bowl talent.
The 6-foot-4, 258-pounder is adjusting to chasing running backs and receivers in hopes of being an every down player - and a starter - for a defensive unit that propelled resurgent San Francisco to a 13-3 regular season and an overtime loss in the NFC championship game to the New York Giants. He's hoping to play a bigger role for a team considered a strong Super Bowl contender.
''That's somebody who's rising fast,'' 49ers coach Jim Harbaugh said of Smith's development. ''It's been the same Aldon that we saw last season. And even better.''
And more often.
Smith entered almost exclusively on passing downs last season. He played 489 snaps - or about 48 percent of the team's total defensive snaps - and most came as a defensive end in coordinator Vic Fangio's nickel package.
Expectations soared from the start.
Smith's surprise selection by 49ers general manager Trent Baalke on the first night of the draft stunned many fans in the Bay Area who craved a quarterback or a more well-known quantity. Some scouts also believed he was selected too high and doubts about whether he could transition lingered.
Smith proved them all wrong.
''Last year, I was really just coming in on pass rushing,'' Smith said. ''This year, I'm an every down guy. I'm covering receivers and backs, so it's a new challenge.''
Familiarity should also help come fall.
Smith had to learn a new position last season and an entirely different technique - standing in an upright position and dropping back instead of starting with his fingers planted in the ground. Now, it's more about stamina and smarts, a big part of the reason he has spent countless hours in the film room analyzing all he did wrong last year.
The only real blemish on Smith's start in the NFL came when he was charged in late January with driving under the influence in Miami Beach. With that now behind him, Smith has spent almost the entire offseason in the Bay Area working out
''He's working extremely hard. He's been very attentive in all these offseason sessions,'' Harbaugh said. ''I think he's pretty close to perfect attendance. Not that we're keeping track.''
Smith still sees his primary role as a pass rusher and is not honing in on any one thing this summer.
''Just getting better at everything,'' Smith said. ''I'm an every down player now. Really, I'm just trying to get better at everything.''
NOTES: Rookie LB Cam Johnson had a ''procedure'' done recently, coach Jim Harbaugh said. Harbaugh wouldn't elaborate on the injury, only calling it ''a clean out,'' but he said Johnson will be ready for training camp. Johnson, drafted in the seventh round out of Virginia, played with a knee injury in his final college season. ... Harbaugh said Will Tukuafu is seeing equal reps on offense (fullback) and defense (defensive end).
---
Follow Antonio Gonzalez at: www.twitter.com/agonzalezAP
---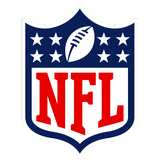 Get more from National Football League
Follow your favorites to get information about games, news and more
---