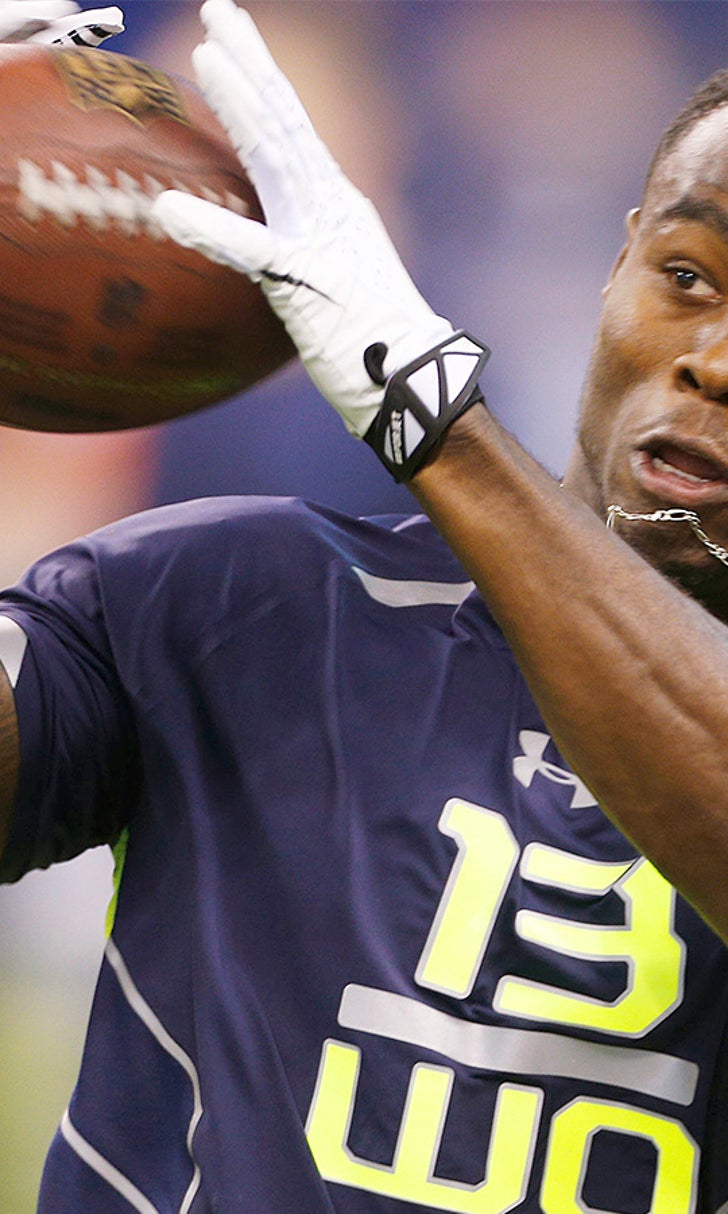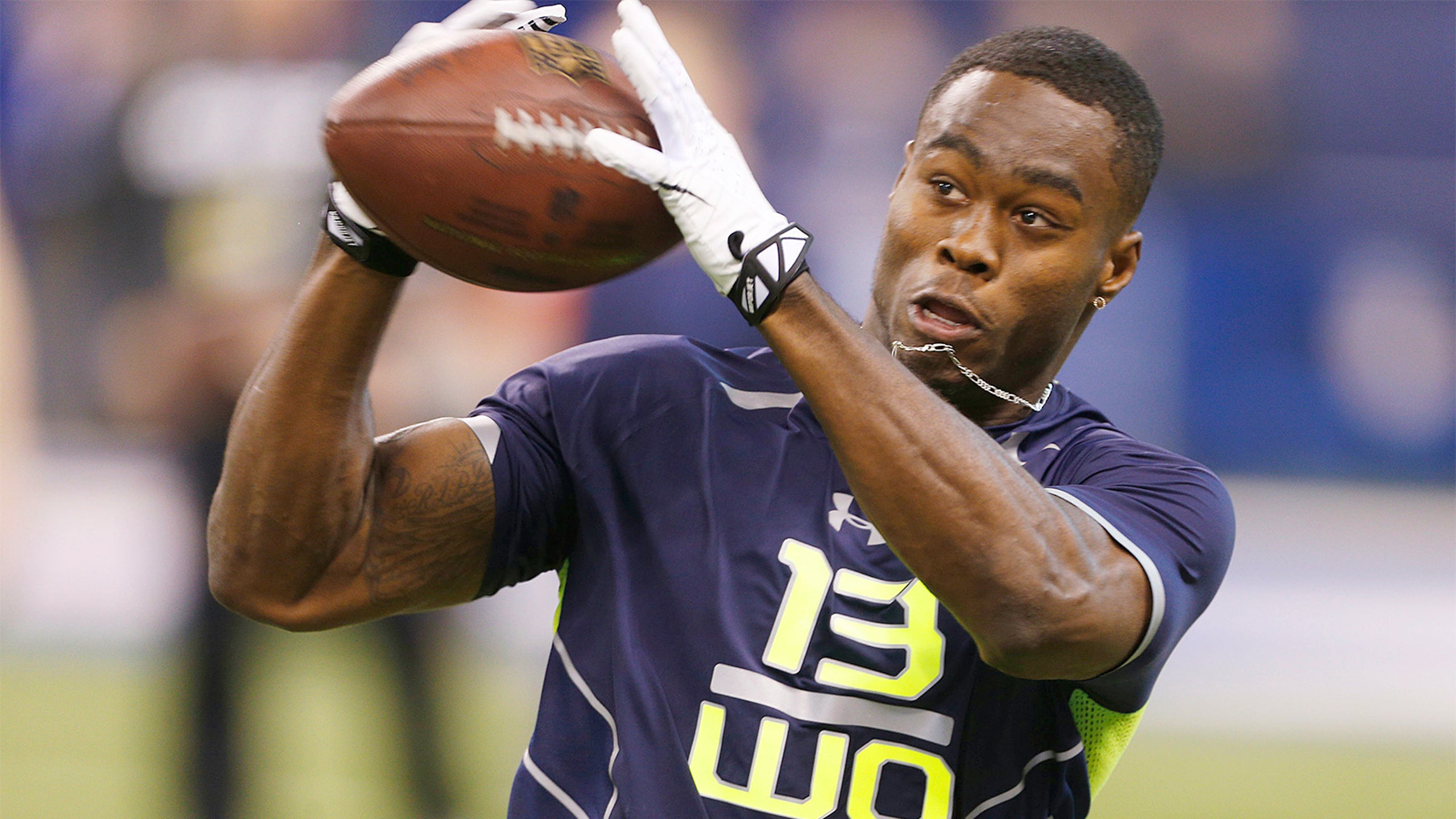 3 Up/3 Down: Who made/who lost big bucks at the NFL Combine?
BY foxsports • February 27, 2014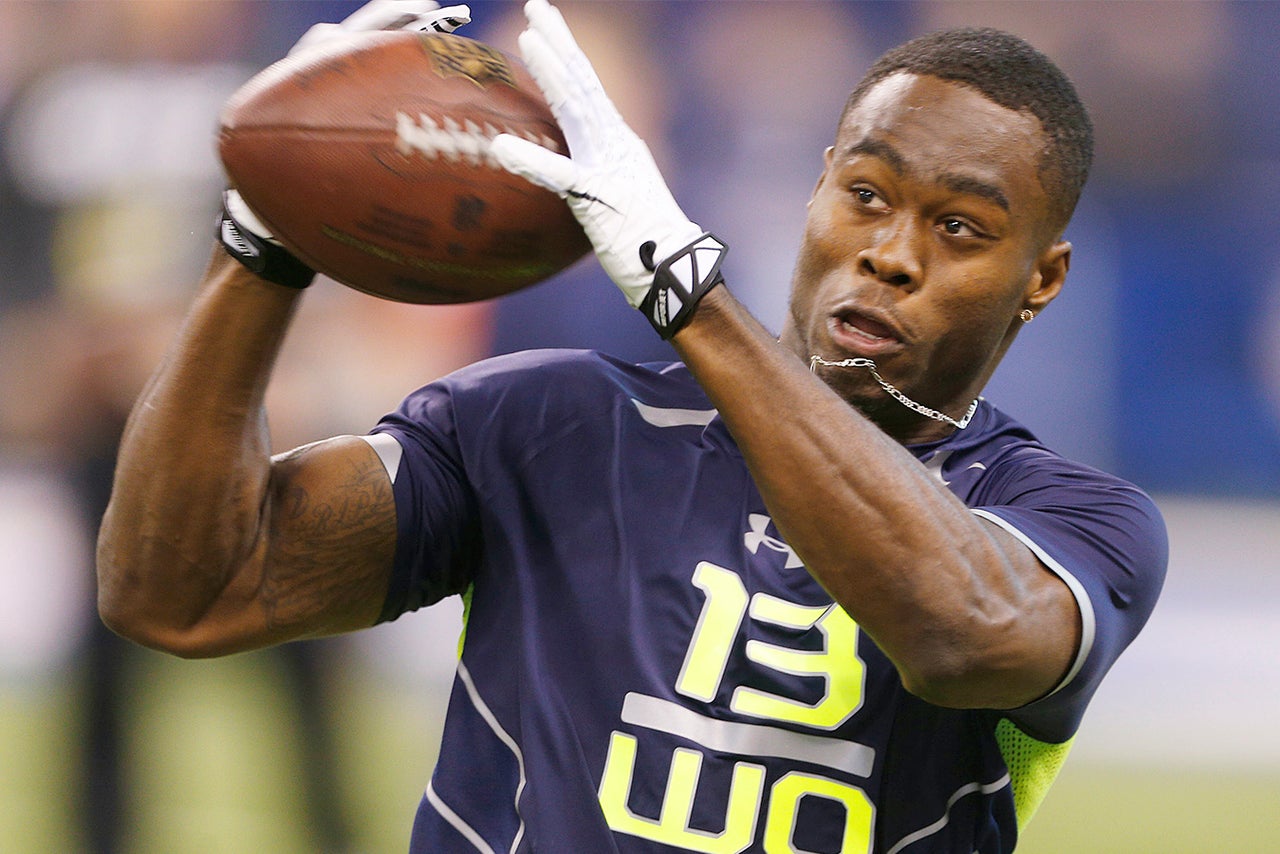 The NFL Scouting Combine is overrated in general. I know NFL teams like to put numbers to what they see on film, but too many times we see a 40 or a vertical trump what has already been proven on the field.
More than anything, the Combine gives all of us a look into what type of work habits a player has off the field. However, that doesn't mean you can work yourself to a great 40 time or an explosive broad jump. I have seen and played with players who get beat on the stopwatch in shorts and a T-shirt, but have never gotten caught on the football field. There is a huge difference between track speed and functional football speed.
That being said, every year momentum is created in a positive and negative direction for a few players leaving Indy. Here are my three players who did well for themselves, and three whose stock took a hit at the Combine.  
THREE UP
1. Aaron Donald, DT, Pittsburgh
Donald was the best defensive player in the country last season, and he backed that up by dominating the Senior Bowl in Mobile and showing well at the Combine. He will pass the film test from even the harshest evaluator. Donald is fairly maxed out when it comes to his frame, and there are questions about his ceiling.
However, he ran the most impressive 40 of the weekend. Yes, he was even more impressive than Jadeveon Clowney, who blazed to a 4.53 weighing in at 266 pounds. Donald ran 4.68 weighing 285 pounds and was explosive in every other drill while moving as good, or better, than anyone on the field. Donald is your "King of the Combine."
2. Brandin Cooks, WR, Oregon State
This class of wide receivers is as deep as any I can remember. Cooks has gotten overlooked in the last couple of months due to his size, but was able to create new momentum after performing well in Indy.
Cooks ran the second-fastest 40 of the weekend at 4.33 (making him $100,000 richer thanks to adidas) and performed as well or better than any WR in the on-field drills. Many evaluators will go back to watch his film and be reminded of the quality of his routes and the excellent skills he possesses.
3. Greg Robinson, OT, Auburn
At 330 pounds, Robinson is physically imposing, but often that does not translate into athleticism and explosiveness. However, he was both athletic and explosive in every drill in Indy, reminding teams of the insanely high ceiling he has considering his lack of experience.
His 4.92 40 was impressive, but it was not the most impressive thing that he did at the Combine. His arms measured 35 inches, and he was able to put up 32 reps of 225 pounds on the bench. Staggering potential for the big man should land him in the top eight picks of the draft.  
THREE DOWN
1. Cyrus Kouandjio, OT, Alabama
His performance in the back half of the 2013 season was up and down, making it imperative that Kouandjio perform well at the Combine to answer some of those questions. However, the weekend could not have gone any worse for Cyrus.
Unfortunately, sources said he failed a few of the team physicals on the basis of a poor knee surgery that has led to arthritis in the joint. Couple that with the fact he looked slow and stiff in drills and ran the slowest 40 at the combine at 5.59, and Kouandjio's stock dropped some in Indy.
2. Austin Seferian-Jenkins, TE, Washington
I had him rated as my No. 1 TE entering the Combine based on his athleticism, size and playmaking ability. However, Seferian-Jenkins was held out of drills and did not compete due to a pre-existing condition in his foot (thought to be a stress fracture).
He still has his pro day to recreate the momentum for his stock, but it will be hard to pass North Carolina tight end Eric Ebron, who had a strong performance in Indy and is a solid No. 1 TE after the Combine.
3. Michael Sam, DE, Missouri
No player wants to get the label of "tweener," but that is exactly what Sam is. Too little to be a four-down defensive end and not agile or athletic enough to be a linebacker.
Sam ran 4.91 in the 40 and was very awkward in the on-field drills. However, he did handle all of the off-field questions regarding his sexual orientation very well, and he did very well in the interview process.
Joel Klatt is a college football and NFL analyst for FOX Sports 1, appearing on FOX College Saturday, Fox Football Daily and other programming. He played quarterback at Colorado, and you can follow him on Twitter @joelklatt.
---
---