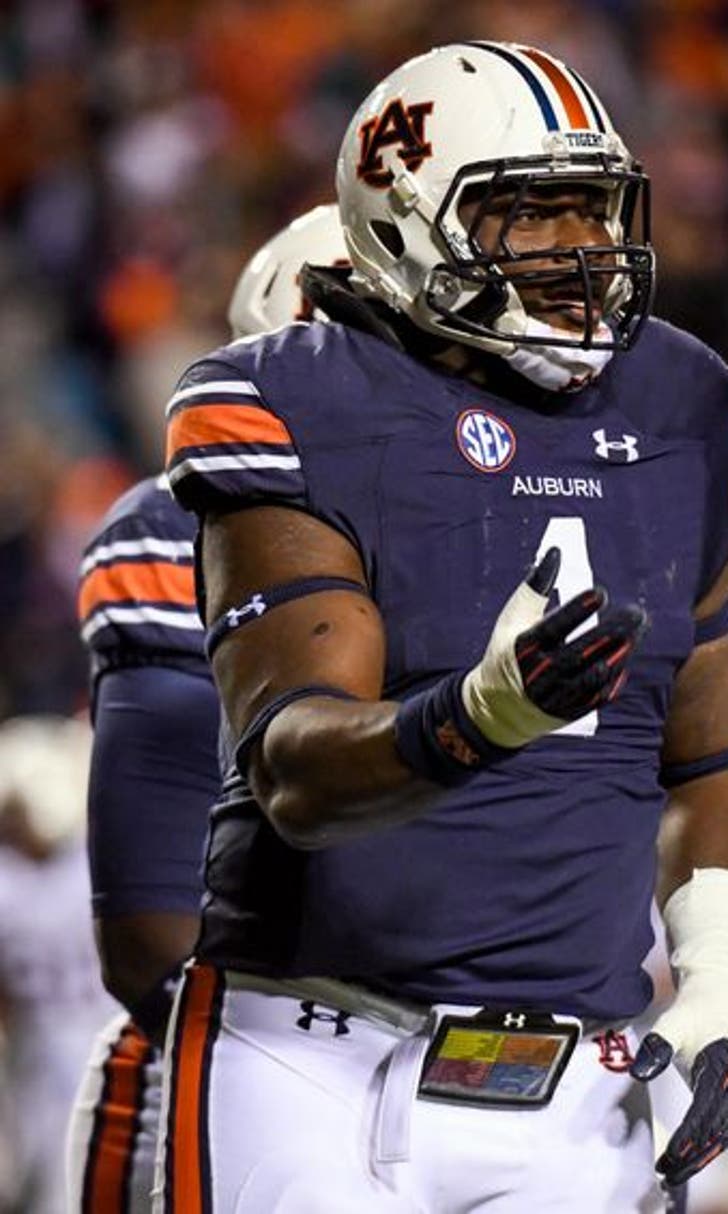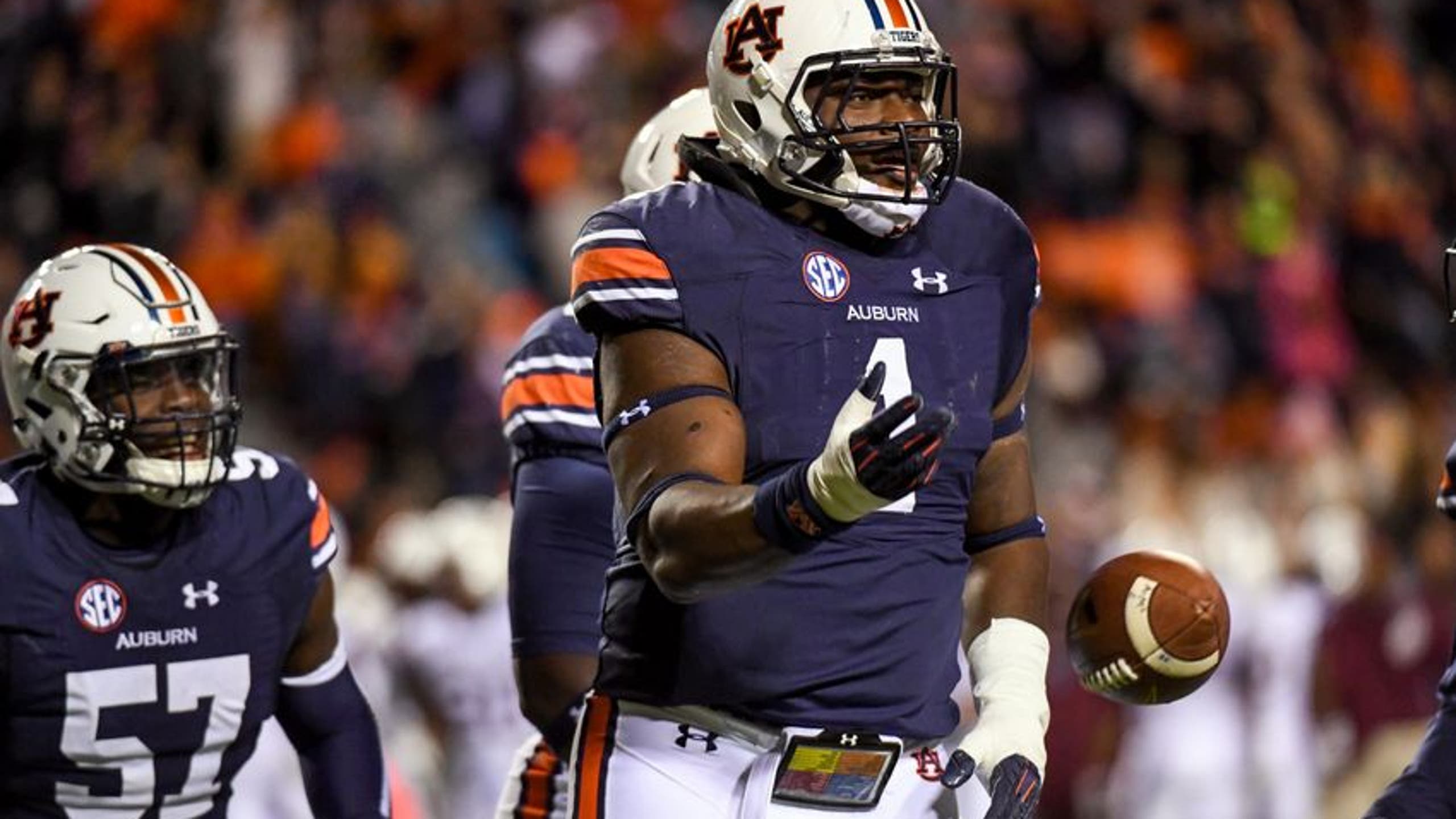 2017 NFL Draft: Auburn Montravius Adams Scouting Report
BY Fansided and Jon Dove/FanSided via With the First Pick • December 15, 2016
Auburn's Montravius Adams is a large individual who does his damage in the middle of the line of scrimmage.
Montravius Adams big-bodied defensive tackle prospect who shows the ability to disrupt the timing of the offense. He features surprising quickness for his size which allows him to penetrate the pocket. Adams' quick first step complements his size and makes it difficult for offensive linemen to keep him in check.
He does an excellent job using his quick hands to swim past the blocker and force his way into the backfield. His athleticism and tenacity allow him to make plays away from his frame. This is a hard worker who doesn't give up on a play even if it's on the opposite side of the field.
More from With the First Pick
Due to his height, Adams will always have some issues maintaining leverage. He needs to do a better job keeping his pads down and exposing less of his frame. Adams also needs to hit the weight room and improve his upper body strength.
He has the arm length needed to create space, but doesn't show the power needed to press the blocker. Too often, the offensive lineman is able to get into his body and control the action. This becomes a problem when Adams is asked to anchor at the point of attack.
Adams will often lose his footing and get driven a few yards back while attempting to anchor. While he has the ability to penetrate and be disruptive, he also needs to be able to occupy space to stuff the run.
He's a solid prospect thanks to his size, natural athleticism and work ethic. However, he needs to improve in some areas to ensure he'll make a major impact at the next level.
Current Draft Stock: Early 3rd Round
---
---