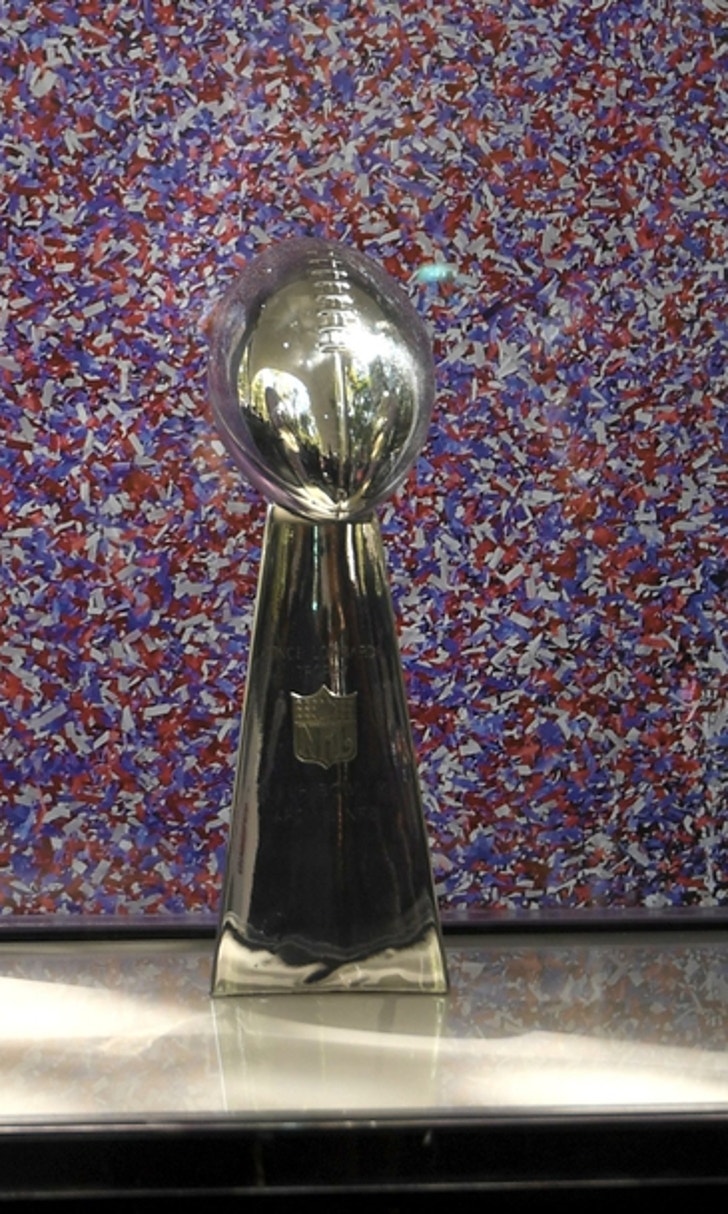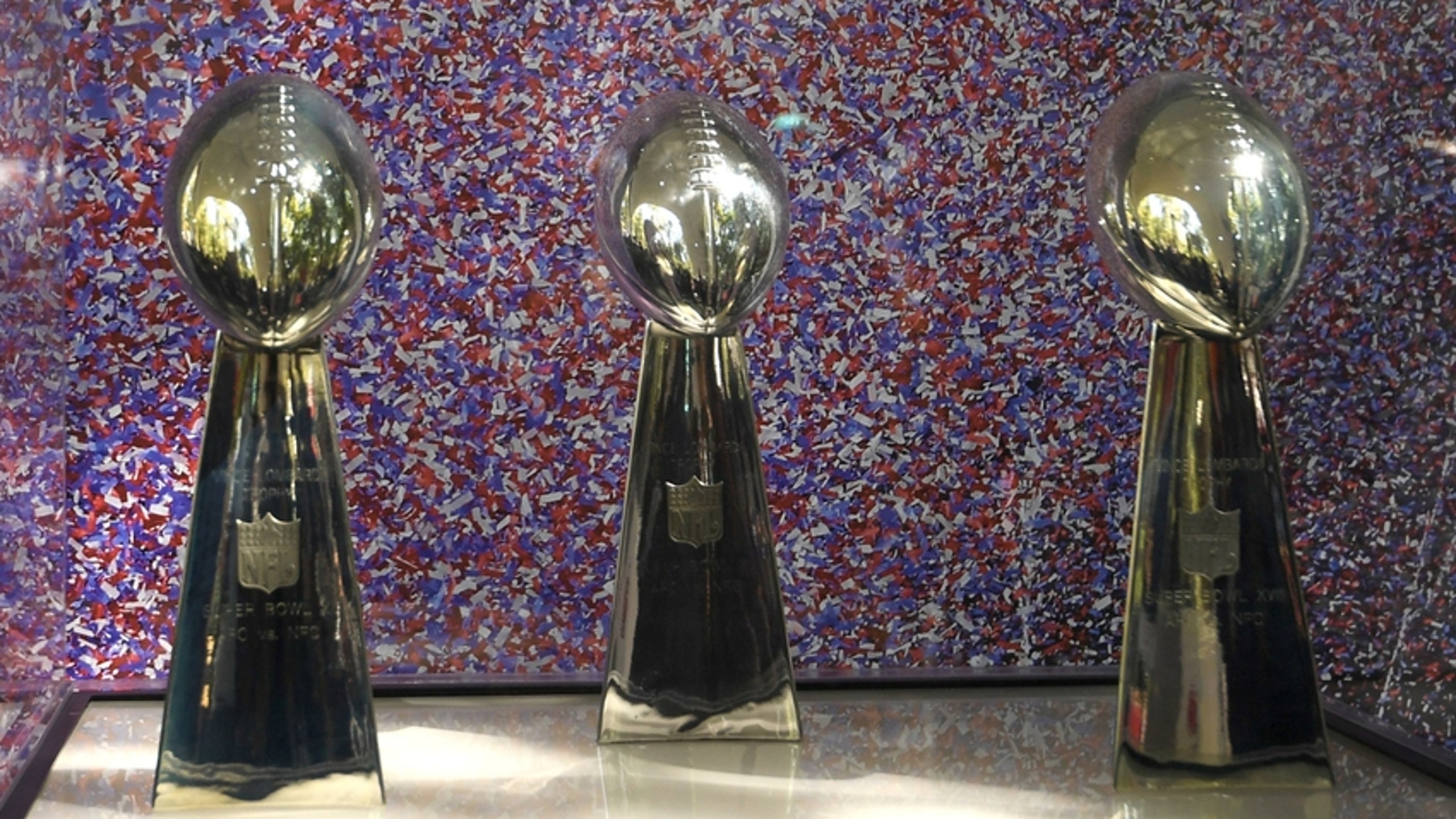 20 Best Players to Never Win a Super Bowl
BY Fansided and Tom Pollin/FanSided via NFL Spin Zone • June 30, 2017
Most modern day NFL legends have experienced the thrill of lifting the Vince Lombardi Trophy at least once in their careers but a handful fell short of that ultimate experience.Nearly all players on this Atlanta Falcons' roster are experiencing their first taste of the controlled chaos that is Super Bowl week. Starting with Monday's Super Bowl Opening Night (formerly media day), through events, parties and even a football game on Sunday, the Falcons players will endure something that some football legends even dream about.This will be the seventh time in the Bill Belichick era that the New England Patriots will be appearing in the Super Bowl. They've won four of those games. Because of those seven appearances and four wins Tom Brady is certain to be remembered decades from now as one of the greats to ever play in the NFL.Related Story: 20 Bold Predictions for Super Bowl 51Matt Ryan and his teammates have spent the past few seasons being recognized as a good to above average team. A win on Sunday will elevate their reputations, not to New England's levels but they'll never be dismissed as a pretender again.The following players may have been some of the greatest to play the game but the level of fame that a Super Bowl win would have brought them is now out of their reach.For the purposes of this list, at least half of a player's career had to have been played in the Super Bowl era to be included. That still left plenty to pick from to fill the following slides.Next: No. 20 The Forgotten Hall of Famer Aug 8, 2015; Canton, OH, USA; Ken Houston during the TimkenSteel Grand Parade on Cleveland Ave. in advance of the 2015 Pro Football Hall of Fame enshrinement. Mandatory Credit: Kirby Lee-USA TODAY Sports
20. Ken Houston, S
Houston Oilers (1967-72); Washington Redskins (1973-80)
Although Ken Houston was a ninth round pick for the Houston Oilers, he showed his talent as a ball hawk right from the start. In his first 14-game season he intercepted four passes for 151 yards and ran two back for touchdowns. That team finished 9-5-1 and played the 13-1 Oakland Raiders for the right to be the AFC's representative in Super Bowl II. The Oilers failed to put up a fight as they were blown out 40-7.
More from NFL Spin Zone
In the next four seasons, Houston intercepted 21 passes. In 1971, he led the league with 4 interceptions returned for touchdowns, still an NFL record. He also took a fumble recovery back for a touchdown that season. In 1972, Houston had an injured toe and even though he still started all 14 games, it was the only year of his career where he didn't record an interception.
After the season Houston was traded by the Oilers to the Redskins for five backup players. All he did in those eight seasons in Washington was intercept another 24 passes and played in seven-straight Pro Bowls. He was also named a First-Team All-Pro twice.
Houston finished his career tied for fourth on the all-time interception returns for touchdowns list with Deion Sanders, Aqib Talib and Anneas Williams. In 1994 he was named to the NFL's 75th Anniversary Team.
Aug 8, 2015; Canton, OH, USA; Chris Doleman during the TimkenSteel Grand Parade on Cleveland Ave. in advance of the 2015 Pro Football Hall of Fame enshrinement. Mandatory Credit: Kirby Lee-USA TODAY Sports
19. Chris Doleman, DE
Minnesota Vikings (1985-93, 1999); Atlanta Falcons (1994-95); San Francisco 49ers (1997-98)
Chris Doleman was the fourth-overall pick in the 1985 NFL Draft by the Minnesota Vikings as an outside linebacker for their 3-4 defense. When Floyd Peters was brought in as defensive coordinator the team moved to a 4-3 and Doleman was moved to defensive end. Quarterbacks paid for that decision for over a decade.
In 1987 his sack total jumped to 11 from 3.5 his first two seasons. He also forced six fumbles  to add another dimension to his game. In 1989, Doleman became the second player in NFL history to break the 20-sack barrier with 21. He also added 94 tackles and five forced fumbles to earn First-Team All-Pro status for the first time in his career.
Doleman's teams made the playoffs 10 times in his 15-year career but only got to the conference championship game once, after the 1987 season. The Vikings fell short of a Super Bowl XXII appearance with a 17-10 loss to Washington. Doleman is currently fourth on the all-time sack list with 150.5. He is also credited with 965 tackles and 44 forced fumbles.
Feb 3, 2013; New Orleans, LA, USA; Baltimore Ravens general manger Ozzie Newsome celebrates with the Vince Lombardi Trophy after defeating the San Francisco 49ers 34-31 in Super Bowl XLVII at the Mercedes-Benz Superdome. Mandatory Credit: Matthew Emmons-USA TODAY Sports
18. Ozzie Newsome, TE
Cleveland Browns (1978-90)
In 1978 the Cleveland Browns made Clay Matthews the No. 12 pick in the first round of the draft. For their pick at No. 23 they selected tight end Ozzie Newsome. Over his 13 seasons Newsome set records for tight ends that were unequaled until the modern day. He became the leading tight end receiver in NFL history with 662 receptions for 7,980 yards and 47 touchdowns. Newsome ranked as the fourth leading receiver in NFL history when he retired.
Over the first half of his career the Browns only made the playoffs twice with head coach Sam Rutigliano in place. Halfway through the 1984 season Marty Schottenheimer was hired to replace Rutigliano. In 1985 they drafted quarterback Bernie Kosar first-overall and began the last great playoff run in Browns franchise history.
The Browns reached three conference championship games in four years. Their misfortune was that the Denver Broncos were also dominant over those seasons and sent the Browns down to defeat each time. Two of those games are among the greatest conference championship games of all time (known as "The Drive" and "The Fumble").
After his career, Newsome became the second tight end, after Mike Ditka, to be inducted into the Pro Football Hall of Fame.
Oct 3, 2016; Minneapolis, MN, USA; Minnesota Vikings former guard Randall McDaniel hoists the Ryder Cup before the game between the Vikings and the New York Giants at U.S. Bank Stadium. The Vikings won 24-10. Mandatory Credit: Bruce Kluckhohn-USA TODAY Sports
17. Randall McDaniel, OG
Minnesota Vikings (1988-99); Tampa Bay Buccaneers (2000-01)
With their No. 19 pick in the first round of the 1988 NFL Draft the Minnesota Vikings selected 6-3, 276-pound guard Randall McDaniel and solidified the left side of their offensive line for the next 12 seasons. McDaniel played in all 16 games as a rookie, starting 15, then after missing two games in 1989 he played and started every game for the rest of his career.
According to his Pro Football Hall of Fame bio, McDaniel was the leader of a rock solid offensive line in 1994 that held opponents to just one sack every 22.7 pass attempts, the second-best ratio in team history.
In 1998, The Vikings scored 556 points and progressed to the NFC Conference Championship game against the Atlanta Falcons. Their season ended short of Super Bowl XXXIII when Gary Anderson's missed a field goal late in the fourth quarter that kept the game within reach for Atlanta. The Falcons won in overtime on a Morten Anderson field goal.
McDaniel was named a First-Team All-Pro seven times and played in 12 Pro Bowls. He blocked for six different 1,000-yard rushers and five 3,000-yard passers. McDaniel was also named to the NFL's All-Decade Team of the 1990s and was inducted into the Pro Football Hall of Fame in 2009.
New York Giants quarterback Gary Wood (19) is chased from the pocket by Los Angeles Rams defensive end Deacon Jones (75), inducted into the Pro Football Hall of Fame class of 1980, during a 55-14 Rams victory on November 13, 1966, at the Los Angeles Memorial Coliseum in Los Angeles, California. (Photo by Vic Stein/Getty Images)
16 and 15. Deacon Jones, DE; Merlin Olsen, DT
Los Angeles Rams (1961-71), San Diego Chargers (1972-73), Washington Redskins (1974)//Los Angeles Rams (1962-76)
Other defensive lines have claimed the nickname of the Fearsome Foursome but most fans and football historians know there was only one group it could ever belong to. These four set the template for the modern offensive line, Deacon Jones, Merlin Olsen, Roosevelt Grier and Lamar Lundy.
When Jones was selected by the Los Angeles Rams in the 14th round of the 1961 NFL Draft he was considered a marginal offensive lineman who was switched to defensive end in his rookie season. There was no doubt in anyone's mind about what Olsen would be. He was selected second overall by the Broncos in the 1962 AFC Draft and third overall by the Rams in the 1962 NFL Draft.
With Olsen on the inside and Jones on the outside, they terrorized opposing offensive lines and quarterbacks. They were so good at it Jones coined the term sack, which became an official statistic under that name in 1982. Unfortunately for Jones the Rams, didn't measure up to the standards of his defensive line during his time with the team. He only played in three playoff games in his career and the Rams lost them all.
With Olsen the Rams played in three straight conference championship games under Chuck Knox as head coach. They lost twice to the Vikings and once to the Cowboys in those games.
Jones is considered by many to be the greatest defensive end to ever play the game. It's estimated that if sacks were a stat during his era Jones would have been credited with 173.5 (according to the Rams' media guide), which would place him third on the all-time list.
Both Jones and Olsen were voted First-Team All-Pros five times. Olsen was named to the Pro Bowl 14 times, a record equaled but never beaten. Together, they changed defensive line play in ways that are still part of today's game.
11 Nov 1990: Linebacker Kevin Greene of the Los Angeles Rams looks on during a game against the New York Giants at Anaheim Stadium in Anaheim, California. The Giants won the game, 31-7. Mandatory Credit: Stephen Dunn /Allsport
14. Kevin Greene, LB
Los Angeles Rams (1985-92); Pittsburgh Steelers (1993-95); Carolina Panthers (1996, 1998-99); San Francisco 49ers (1997)
Kevin Greene was a walk-on at Auburn and was selected by the Los Angeles Rams in the fifth round of the 1985 NFL Draft. For that bargain investment the Rams picked up one of the greatest pass-rushing outside linebackers in NFL history.
Greene established himself among the NFL's best pass rushers in 1988, his third season. His 16.5 sacks was second only to Reggie White's total of 18. He matched that sack total in 1989 and was named to his first Pro Bowl. In 1991, the Rams moved to a 4-3 defense and Greene's effectiveness as  a pass rusher slipped. In 1991 and 1992 he could only get to the quarterback 13 times and his tackle numbers also fell.
In 1993, Greene signed as a free agent with the Pittsburgh Steelers and returned to his status as a premier pass rusher. He led the NFL in sacks in both 1994 and 1996. It was with the Steelers that Greene appeared in his only Super Bowl. In the final victory of the Cowboys' 1990s dynasty Pittsburgh lost 27-17, in large part because of the three interceptions thrown by Neil O'Donnell.
By the end of his career Greene had recorded double-digit sack totals in 10 of his 15 seasons. He was named to the NFL's 1990's All-Decade team. Green is also third on the all-time sack list with 160.
Jan 1, 2017; San Diego, CA, USA; A detailed view of the retired number of San Diego Chargers former player Junior Seau during the second quarter against the Kansas City Chiefs at Qualcomm Stadium. Mandatory Credit: Jake Roth-USA TODAY Sports
13. Junior Seau, LB
San Diego Chargers (1990-2002); Miami Dolphins (2003-2005); New England Patriots (2007-2009)
Seau was the fifth overall pick for the Chargers in the 1990 NFL Draft and was the face of the franchise for the 13 seasons he spent in San Diego. He was the Chargers' second leading tackler in his rookie season and led the team the following six seasons. In Seau's second season he became a complete defender. In his 13 years in San Diego he added 47 sacks and 15 interceptions to his team leading tackle totals.
Except for his rookie season, he made the Pro Bowl every year with the Chargers and was named First-Team All-Pro six times. Seau made two Super Bowl appearances in his career. In the 1994 AFC Championship Game he made 16 tackles to help shut down the Pittsburgh Steelers 17-13. That's where it ended for San Diego that season. In Steve Young's "I'm a star too dammit" game, otherwise known as Super Bowl XXIX, the Chargers were torched 49-26.
He only made one more playoff appearance with the Chargers, 1995 in a Wild Card loss to the Indianapolis Colts. Seau got one more chance at a Super Bowl win after a couple of injury plagued seasons in Miami. Four days after he announced his retirement from football he signed with the New England Patriots.
In 2006, he started 10 of 11 games before breaking his arm and finishing the season on injured reserve. In 2007, at age 38, he was one of the Patriots' captains on their undefeated team. He recorded 64 tackles, 3.5 sacks and four interceptions that season to get them to Super Bowl XLII, but only managed two tackles in New England's 17-14 loss to the New York Giants.
Seau retired after the 2010 season, On Sept. 16, 2012, four months after his suicide, the San Diego Chargers retired his number 55. Junior Seau was inducted into the Pro Football Hall of Fame in 2015, his first year of eligibility.
Jan 27, 1991; Tampa, FL, USA; FILE PHOTO; Buffalo Bills quarterback Jim Kelly (12) carries the ball against the New York Giants during Super Bowl XXV at Tampa Stadium. The Giants defeated the Bills 19-20. Mandatory Credit: USA TODAY Sports
12. Jim Kelly, QB
Buffalo Bills (1986-96)
There are currently 25 modern-day quarterbacks inducted into the Hall of Fame, yet their fame doesn't stand on equal footing. When the conversation turns to the greatest in the game Peyton Manning, Joe Montana, Troy Aikman, John Elway and Terry Bradshaw among others get mentioned.
Others like Fran Tarkenton, Dan Fouts and Dan Marino usually get added to the conversation but only as afterthoughts, even though their passing statistics match, and many times exceed the first group.
It's obvious the difference between the first group and second is whether or not the quarterback in question has won a Super Bowl. Elway was in the second group until he broke through with two wins in his final two seasons. For all his accomplishments, Jim Kelly is a member of the second group. Kelly is the only quarterback to ever lead his team to four consecutive Super Bowl appearances, and the Buffalo Bills were defeated in all four.
His best chance to hoist the Lombardi Trophy came in his first appearance, Super Bowl XXV against the New York Giants. Down 20-19, Kelly drove the Bills 61 yards to set up a game-winning 47 yard field goal attempt by Scott Norwood. The highlight film of the attempt sailing wide right has been replayed at least twice as often as film of the game itself.
Unfortunately for Kelly, that's how his 11 year career is remembered. The positive for him is, he was inducted into the Pro Football Hall of Fame in 2002.
Sep 25, 2016; Kansas City, MO, USA; An overall view of Arrowhead Stadium prior to the game between the Kansas City Chiefs and New York Jets. Mandatory Credit: John Rieger-USA TODAY Sports
11. Derrick Thomas – LB
Kansas City Chiefs (1989-99)
Derrick Thomas was the fourth-overall pick for the Kansas City Chiefs in the 1989 NFL Draft and they never regretted it. Thomas was a feared pass rusher at Alabama and he didn't let up on NFL quarterbacks.
Thomas registered 10 sacks and 75 tackles in his 1989 rookie season. In his second year he shredded offensive lines for 20 sacks, currently tied for tenth on the all-time list. In Week 10 against the Seattle Seahawks, of the nine sacks of quarterback Dave Krieg that afternoon, seven were by Thomas, still a single-game record.
Over the course of Thomas' career Kansas City had the best run of postseason appearances in franchise history, seven in eight years. Still, like many of the other teams mentioned here, they only advanced to the AFC Conference Championship game once, a 30-13 loss to the Buffalo Bills.
Over the decade of the 1990s Thomas topped all players in sacks with 116.5. His career total of 126.5 sacks is currently No. 16 on the all-time list. He also forced 45 fumbles in his career, recovered 19 and ran four back for touchdowns.
He could have added to those numbers but on Jan. 23, 2000 his Chevy Suburban skidded off of Interstate 435. He wasn't wearing a seat belt and ended up paralyzed from the neck down. On Feb. 8, he died of a blood clot that traveled and lodged in his lungs. He was only 33 years old.
ANAHEIM,CA – DECEMBER 17: Eric Dickerson
10. Eric Dickerson, RB
Los Angeles Rams (1983-87); Indianapolis Colts (1987-91); Oakland Raiders (1992); Atlanta Falcons (1993)
At 6-3, 220 pounds Eric Dickerson possessed a combination of size and speed that you rarely see in running backs. He was tough enough to bring down when a tackler had him lined up in his sights but if he got past the second level, he was uncatchable.
As a rookie in 1983, Dickerson had a season few veteran running backs have ever approached. In 390 carries he gained 1,808 yards (still the rookie rushing record), scored 18 touchdowns while also catching 51 passes for 404 yards and two more touchdowns.
In 1984, Dickerson set a single-season rushing record that still exists, 2,105 yards on 379 carries, an average of 5.6 yards per attempt. In 1985, Dickerson's rushing yards were down but the Rams still won the NFC West. In the Divisional Round he ran for 248 yards and two touchdowns as Los Angeles crushed the Cowboys 20-0 but Dickerson slammed into one of the greatest defenses of all-time the following week.
Early in the first quarter against the Chicago Bears, Dickerson saw a wide-open running lane on the right side, but found linebacker Mike Singletary in his way when he reached the line of scrimmage. The resulting crash was heard throughout the stadium and caused broadcaster John Madden to crave an in-game cigarette. Dickerson was stopped and the Rams went on to lose 24-0.
Dickerson never won another playoff game but when he retired he was second on the all-time rushing list and was named a First-Team All-Pro five times which still places him among the greatest rushers in NFL history.
28 Nov 1999: Bruce Smith #78 of the Buffalo Bills moves on the field during the game against the New England Patriots at the Ralph Wilson Stadium in Orchard Park, New York. The Bills defeated the Patriots 17-7. Mandatory Credit: Rick Stewart /Allsport
9. Bruce Smith, DE
Buffalo Bills (1985-99); Washington Redskins (2000-03)
Bruce Smith was picked first-overall in the 1985 NFL Draft and, after a 19-season career, he sits first on the all-time sack list with 200. Smith wasn't just quick to the quarterback, he was strong in holding his edge on the defensive line. He was credited with over 100 tackles twice in his career, in 1990 when he also established his personal season high sack total of 19, and in 1993.
The Bills won six division titles and went to four Super Bowls in Smith's 15 years with the team. He recorded 14.5 sacks in his postseason career and in Super Bowl XXV, against the New York Giants, Smith dropped Jeff Hostetler in the end zone for a safety that gave Buffalo a 12-3 lead.
In his time with the Buffalo Smith was named a First-Team All-Pro eight times and appeared in 11 Pro Bowls. But like the other Bills players of that time he's more remembered for the four-straight Super Bowls the team lost.
Along with his 200 sacks he was also credited with over 1,000 tackles, two interceptions and 46 forced fumbles. In 2009 he was recognized for his career excellence with his induction into the Pro Football Hall of Fame
UNITED STATES – DECEMBER 10: Football: San Diego Chargers LaDainian Tomlinson (21) victorious, getting carried off field by team after scoring 29th season touchdown and setting NFL single-season record during 4th quarter of game vs Denver Broncos, San Diego, CA 12/10/2006 (Photo by Peter Read Miller/Sports Illustrated/Getty Images) (SetNumber: X77202 TK1 R9)
8. LaDainian Tomlinson, RB
San Diego Chargers (2001-09); New York Jets  (2010-11)
The Chargers may be moving up the west coast to Los Angeles for next season but there's one thing they don't get to take with them. Running back LaDainian Tomlinson belongs to San Diego. The Chargers may have only advanced to the AFC Championship Game once in his nine years with the team but that's not due to a lack of effort from Tomlinson. In eight of his nine seasons in San Diego he rushed for over 1,000 yards.
Twice Tomlinson led the NFL in rushing yardage and three times in rushing touchdowns. He was also a back who could be as dangerous catching the ball as he was running it. In 2003 he led the league with 2,370 yards from scrimmage.
Tomlinson is fifth on the all-time career rushing yards list with 13,684 and second with 145 rushing touchdowns. He also set the single-season rushing touchdown record with 28 that still stands today.
After two seasons with the Jets to finish his career, LaDainian Tomlinson came home to San Diego and signed a one-day contract to retire a member of the Chargers. Owner Dean Spanos stood up after both had signed and announced, "It's with a great deal of pleasure that I introduce the newest Charger, LaDainian Tomlinson, a Charger now and forever."
Next weekend he will also be a Pro Football Hall of Famer, now and forever.
7 Oct 2001: Cris Carter #80 talks with teammates Daunte Culpepper #11 and Randy Moss #84 of the Minnesota Vikings during the game against the New Orleans Saints at the Superdome in New Orleans, Louisiana. The Saints won 28-15. DIGITAL IMAGE. Mandatory Credit: Ronald Martinez/ALLSPORT
7. Cris Carter, WR
Philadelphia Eagles (1987-89); Minnesota Vikings (1990-2001); Miami Dolphins (2002)
After his first three seasons in the NFL for the Philadelphia Eagles stardom was the last thing anyone expected out of Cris Carter. In 1989 with the Philadelphia Eagles, Carter caught 45 passes, 11 for touchdowns, but was released that offseason by head coach Buddy Ryan. Carter admitted later that drug use had his life spinning out of control and being cut was the hard slap in the face he needed to get his life straightened out.
It took a season, but Carter's rise to No. 1 receiver with the Vikings coincided with Minnesota's return to prominence in the NFC. Starting in 1992 the Vikings made the playoffs eight times in nine seasons.
In 1998 Carter had his best chance of helping Minnesota push all the way to the Super Bowl. The Vikings had drafted Randy Moss with the No. 21 pick in the first round. He and Carter immediately teamed to become the top receiver tandem in the NFL.
Minnesota flattened their opposition to finish with a 15-1 record. They entered the NFC Championship Game as 13.5-point favorites, but lost in overtime to the Atlanta Falcons, 30-27. Carter finished his career after the 2002 season second to only Jerry Rice in receptions and receiving touchdowns. He's still in the top five in both categories.
There is one category where Carter places first all-time. In the NFL Network's Top 10 receivers with the best hands Carter was the man at the top.
Nov. 30 2009; New Orleans, LA, USA; New England Patriots wide receiver Randy Moss (81) catches a pass in front of New Orleans Saints cornerback Chris McAlister (29) during the second quarter at the Louisiana Superdome. Mandatory Credit: Matt Stamey-US PRESSWIRE
6. Randy Moss, WR
Minnesota Vikings (1998-2004, 2010); Oakland Raiders (2005-2006); New England Patriots (2007-2010); Tennessee Titans (2010); San Francisco 49ers (2012)
By all appearances, 1998 was the year of the Vikings. Randall Cunningham was playing the best quarterback of his career, Robert Smith gained over 1,000 yards rushing, Cris Carter had topped 1,000 yards receiving with 12 touchdown passes and saw those totals exceeded by rookie wide receiver Randy Moss.
Because of ongoing legal troubles while in college one of the big questions on draft day was which team would take a chance on Moss. There was no question he was a top ten talent but it took until Minnesota's selection at No. 21 overall for him to come off the board. Moss set a rookie record for receiving touchdowns with 17. That and his 69 catches for 1,313 yards earned him First-Team All-Pro honors.
In the NFC Championship Game, that season Moss contributed six catches for 75 yards and a touchdown, but after Gary Anderson's field goal miss it wasn't enough to hold off the Atlanta Falcons. Moss continued to be the touchdown target in the six following years in Minnesota and he earned two more First-Team All-Pro selections, but that didn't stop Moss from being traded to the Oakland Raiders in 2005.
After two down seasons Moss' career took off again when the Patriots acquired him for a fourth-round draft pick. He immediately became Tom Brady's favorite target and set a record that still stands with 23 touchdown catches that season.
In Super Bowl XLII, Moss came through big for the undefeated Patriots when he pulled in a six yard touchdown pass with just under three minutes left  in the game to give New England a 14-10 lead over the New York Giants but the defense couldn't hold it. Plaxico Burress' 13-yard touchdown catch with 39 seconds left sent the Patriots down to defeat 17-14.
Moss came close to a Super Bowl ring one more time in 2012, the final year of his career with the San Francisco 49ers. In Super Bowl XLVII, the battle of the Harbaugh brothers, Moss pulled in two passes for 41 yards but the Baltimore Ravens squeezed out a 34-31 victory. He never played another game.
Sep 29, 2013; Atlanta, GA, USA; Atlanta Falcons tight end Tony Gonzalez (88) scores a touchdown in the first half against the New England Patriots at the Georgia Dome. Mandatory Credit: Daniel Shirey-USA TODAY Sports
5. Tony Gonzalez, TE
Kansas City Chiefs (1997-2008); Atlanta Falcons (2009-13)
Tony Gonzalez isn't just one of the greatest tight ends to ever play in the NFL, he's one of the greatest pass catchers and touchdown producers in league history. He is certain to be inducted into the Pro Football Hall of Fame in his first year of eligibility (next year for those of you keeping track).
Gonzalez finished his 17-year career second on the all-time receptions list, fifth in receiving yards and sixth with 111 career receiving touchdowns, a number that was just tied by Antonio Gates in Week 17 of the 2016 season.
As outstanding as his career was, it was never enough to get his team through a playoff gauntlet into the Super Bowl. Although Gonzalez was named a First-Team All-Pro five of his 12 seasons in Kansas City, they only made three playoff appearances
For the 2009 season Gonzalez was traded to the Atlanta Falcons and quickly became one of Matt Ryan's favorite targets. With Atlanta he made three more playoff appearances but could only advance as far as one conference championship game, which they lost to the San Francisco 49ers 28-24. In the postseason, Gonzalez caught 30 of his 41 targets for four touchdowns. He finished his career as one the greatest, if not the greatest, tight ends in NFL history.
Aug 8, 2015; Canton, OH, USA; Dan Fouts during the 2015 Pro Football Hall of Fame enshrinement at Tom Benson Hall of Fame Stadium. Mandatory Credit: Kirby Lee-USA TODAY Sports
4. Dan Fouts, QB
San Diego Chargers (1973-87)
When quarterback Dan Fouts and head coach Don Coryell teamed up, it was a match made in football heaven. Fouts struggled through his first five seasons in the NFL under head coach Tommy Prothro. In 1978, Coryell arrived on the scene to install his vertical passing offense, which fit his strong-armed quarterback like a high-price suit.
In 1979, after an offseason absorbing Coryell's offensive philosophy, Fouts topped the NFL with 4,082 passing yards while leading the Chargers to a 12-4 record, their best winning percentage since back in their AFL days, 1963 when Sid Gillman coached them to an 11-3 record and a league championship.
Fouts/ Coryell combination led San Diego to two straight AFC Championship Game appearances in 1980 and 1981. In 1980, the Chargers hosted the Oakland Raiders, but were down 28-7 in the second quarter before they could get their offense untracked in a 34-27 loss.
In 1981, San Diego again found themselves one game from the Super Bowl. The Chargers traveled to Cincinnati and in a game remembered as "The Ice Bowl," played in sub-zero temperatures, they spun their wheels on offense in a 27-7 loss.
Fouts' lack of mobility, plus the time it took for Coryell's plays to develop, led to a struggle with injuries that plagued him the rest of his career. He never played a full season after 1981, but still finished as one of the most prolific passers in NFL history.
MINNEAPOLIS, MN – CIRCA 1970's: Defensive End Jack Youngblood #85 of the Los Angeles Rams attempts to block the pass of quarterback Fran Tarkenton #10 of the Minnesota Vikings circa late 1970's during an NFL football game at Metropolitan Stadium in Minneapolis, Minnesota. Youngblood played for the Rams from 1971-84. (Photo by Focus on Sport/Getty Images)
3. Fran Tarkenton, QB
Minnesota Vikings (1961-66, 1972-78); New York Giants (1967-71)
In 1961, when the Minnesota Vikings played their inaugural season, mobility wasn't a skill scouts looked for in a quarterback. When rookie Fran Tarkenton came off the bench in Minnesota's first game to throw four touchdown passes and run for another in a 37-13 victory over the Chicago Bears fans were stunned.
Tarkenton didn't just scramble. The 6-0 quarterback ran for his life and dared defenders to catch him. He'd run the equivalent of 50 yards to complete a 10-yard pass. That need to run may sound like a necessity when playing with a makeshift offensive line in front of him, but he was still running and every bit as elusive 18 years later in his final season.
The other revolutionary aspect to Tarkenton's running was he didn't make a habit of tucking the ball and taking off through opposing defenses. He may have been 40 to 50 yards behind the line of scrimmage at times but his eyes were always downfield. Also remember that throwing the ball out of bounds wasn't an option at that time. Intentional grounding rules were strict and tightly enforced.
Tarkenton's second tour of duty in Minnesota was his most productive as a passer and the Vikings rode his right arm to three Super Bowl appearances in four years. Tarkenton takes the most criticism of his career because Minnesota lost all three but you also have to consider the team's the Vikings faced.
They caught the Miami Dolphins at the end of their dynasty, the Pittsburgh Steelers at the beginning of theirs and a one-loss Oakland Raiders team. That's a run that would give migraines to any quarterback.
Tarkenton didn't lead the NFL in passing yards until his final season of 1978, but he walked away from the game after 18 seasons with every major passing record in existence. That his numbers still stand near the top in nearly every passing category proves that he was one of the greatest to play the game.
UNITED STATES – DECEMBER 21: Football: Detroit Lions Barry Sanders (20) in action, becoming 3rd player to rush for season 2,000 yards during game vs New York Jets Rick Lyle (95), Pontiac, MI 12/21/1997 (Photo by John Biever/Sports Illustrated/Getty Images) (SetNumber: X54172 TK2 R3 F11)
2. Barry Sanders, RB
Detroit Lions (1989-98)
Barry Sanders was there, and then he was gone. That's how defensive players saw him when they found themselves hugging air instead of making a tackle and that's how it felt when he retired after 10 seasons, 1,457 yards short of Walter Payton's all-time rushing record. Sanders was only 5-8 and a few crumbs over 200 pounds, but power was never Sanders' style. He ran with a low center of gravity which allowed him to shift on a dime in any direction.
In Sanders' Pro Football Hall of Fame bio there's a quote by former Atlanta Falcons cornerback D.J. Johnson that perfectly describes the frustration of facing him:
He makes you miss so bad you kind of look up in the stands and wonder if anybody's looking at you. You've got 60,000 people in there and you wonder if anyone saw you miss that tackle.
Sanders rushed for over 1,000 yards in each season of his career. In 1997 he became only the third running back in NFL history to rush for over 2,000 yards, 2,053 in 335 carries, an incredible 6.1 yards per attempt average.
The Lions ability to surround him with playoff caliber talent unfortunately proved as elusive as Sanders himself. Detroit made the playoffs five times in his 10 seasons but only made it past the Wild Card round once.
In the end, Sanders decided that he didn't want to live through another Detroit rebuilding effort. In 1998 he rushed for 1,491 yards and walked away without looking back.
USA – CIRCA 1990s: Dan Marino of the Miami Dolphins throws a pass circa 1990s. (Photo by Sporting News via Getty Images)
1. Dan Marino, QB
Miami Dolphins (1983-2000)
The draft class of 1983 is known in NFL history as "the year of the quarterback." John Elway was the first overall pick. Jim Kelly came out of that draft at No. 14. The sixth quarterback taken in that first round at No. 27: Dan Marino.
Marino took over as the Dolphins starting quarterback in Week 6 of the 1983 season and began a career of rewriting the NFL's passing records. He led Miami to a 12-4 record with 20 touchdown passes and a 96.0 passer rating in his rookie season.
In 1984, Marino became the first quarterback in NFL history to pass for over 5,000 yards in a single season, finishing with 5,084. He also smashed the record for touchdown passes with 48, twelve more than the previous record held by Y.A. Tittle and George Blanda. Marino led Miami to an easy victory over the Seahawks in the playoffs and then tossed four touchdown passes to win a shootout against the Pittsburgh Steelers in the AFC Championship Game.
In Super Bowl XIX Marino ran up against a San Francisco team that was capping one of its greatest seasons of the Bill Walsh dynasty. He threw for 318 yards but was intercepted twice and sacked four times in a 38-16 blowout. That was Marino's only appearance on the big stage.
He continued to shred NFL passing records but could only get Miami to the conference championship game two more times, which wasn't entirely his fault. Lack of a strong running attack to offset his passing talents was too much for Marino to overcome. The Dolphins only fielded one 1,000 yard rusher during his career (Karim Abdul-Jabbar with 1,116 in 1996).
Marino is always remembered as one of the greatest passers of all time, but doesn't get mentioned in the same breath as Elway, Manning or Favre. He didn't get his Super Bowl win.
---
---