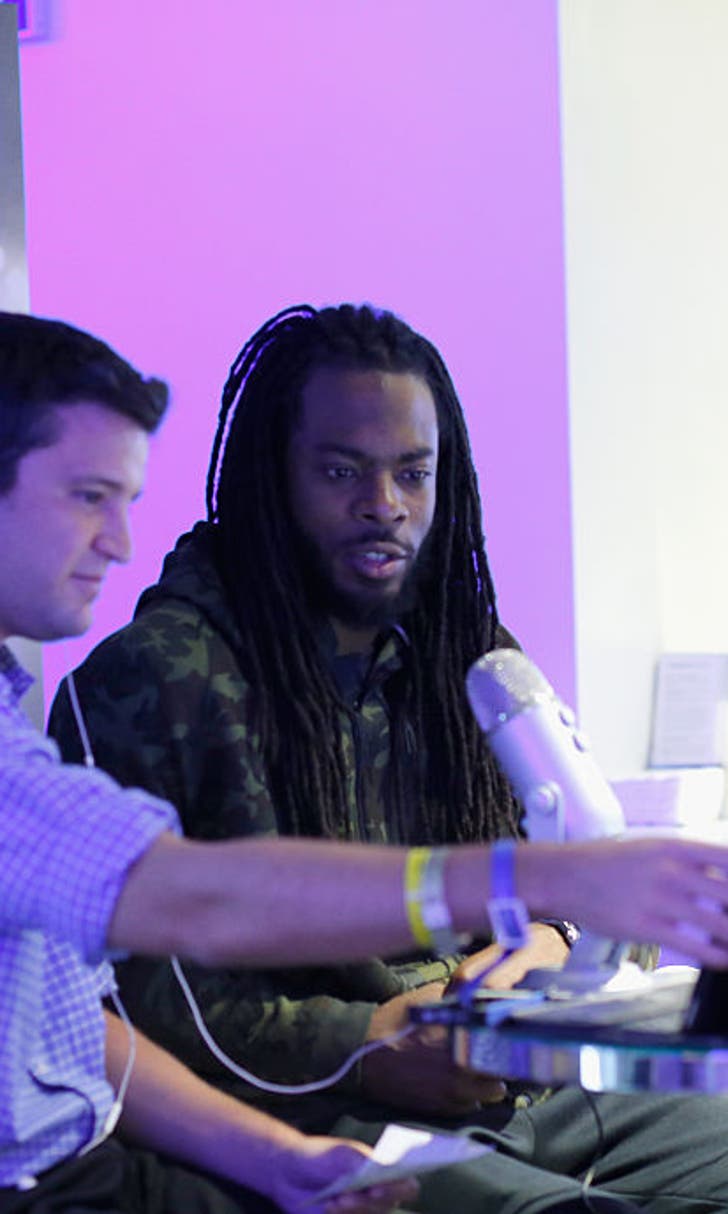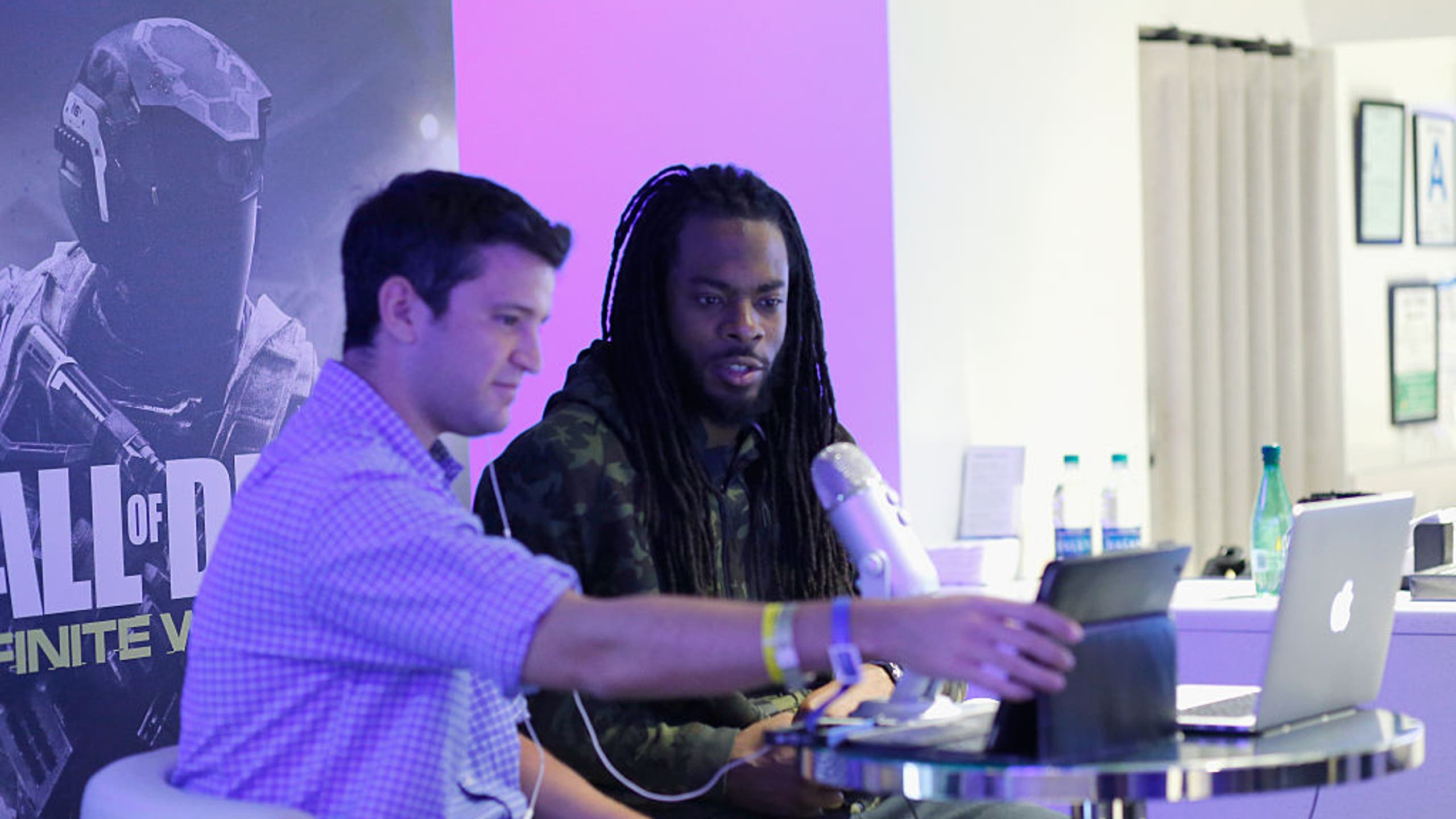 13 questions with Seahawks star Richard Sherman
BY foxsports • September 9, 2016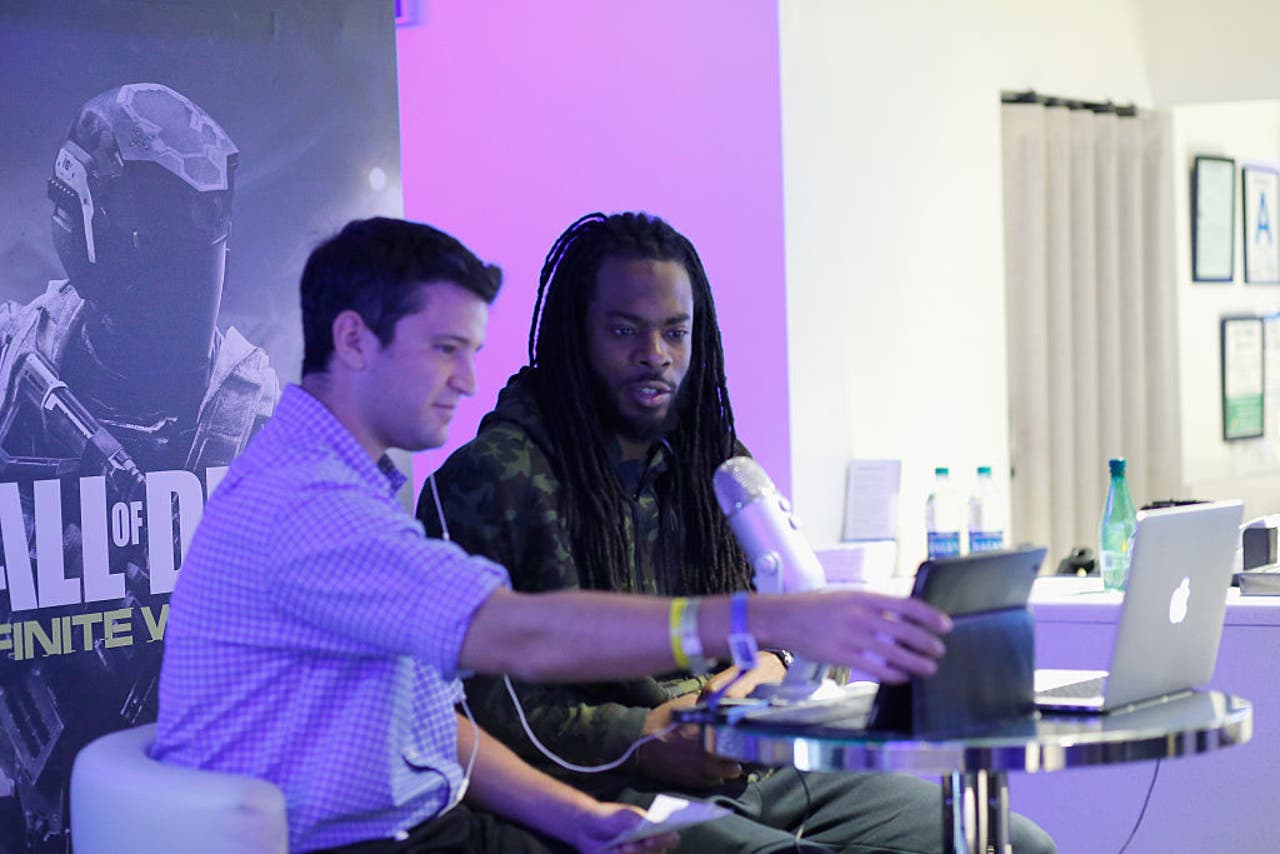 Seattle Seahawks cornerback Richard Sherman is notorious for several reasons:
1) He is the cornerstone of the hard-hitting, swagger-filled 'Legion of Boom' Seahawks secondary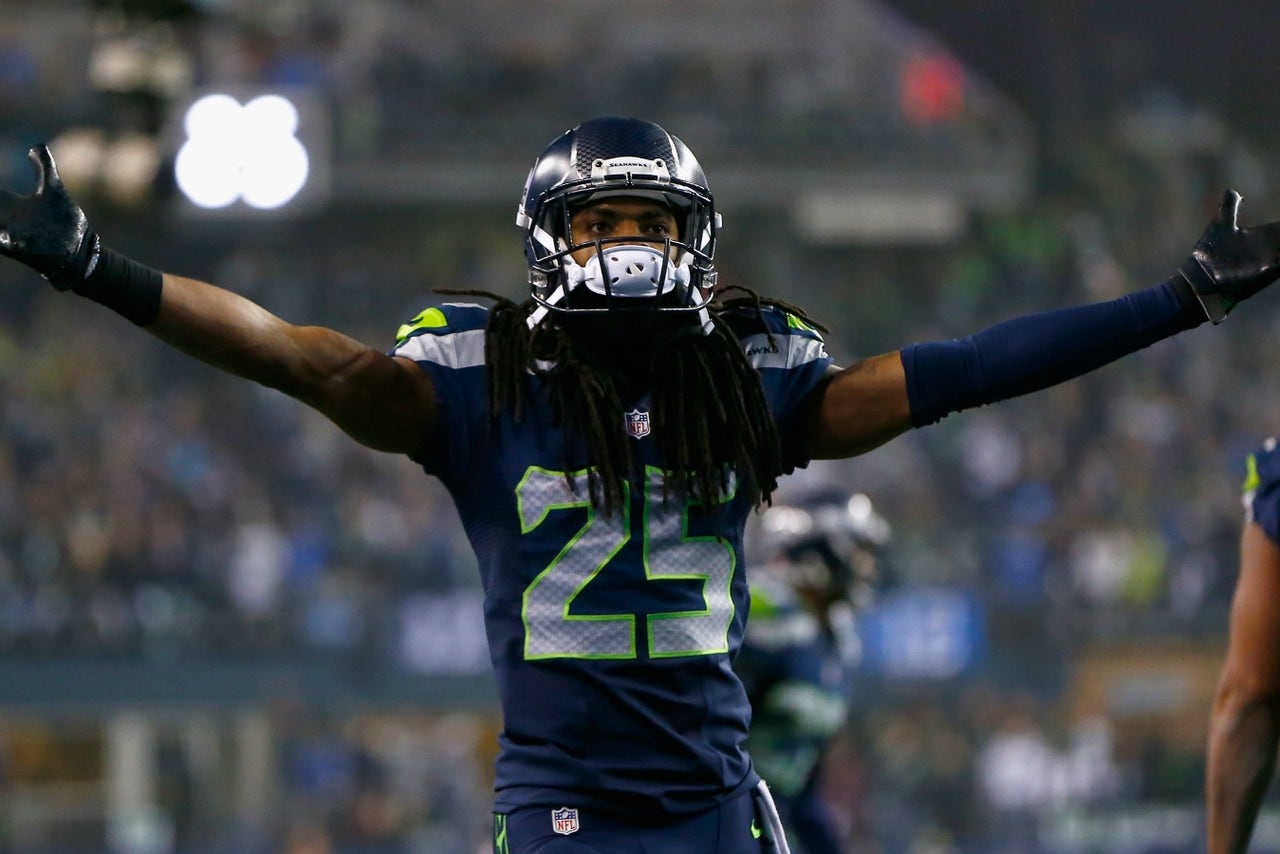 2) His emotional postgame rant after defeating the San Francisco 49ers in the playoffs: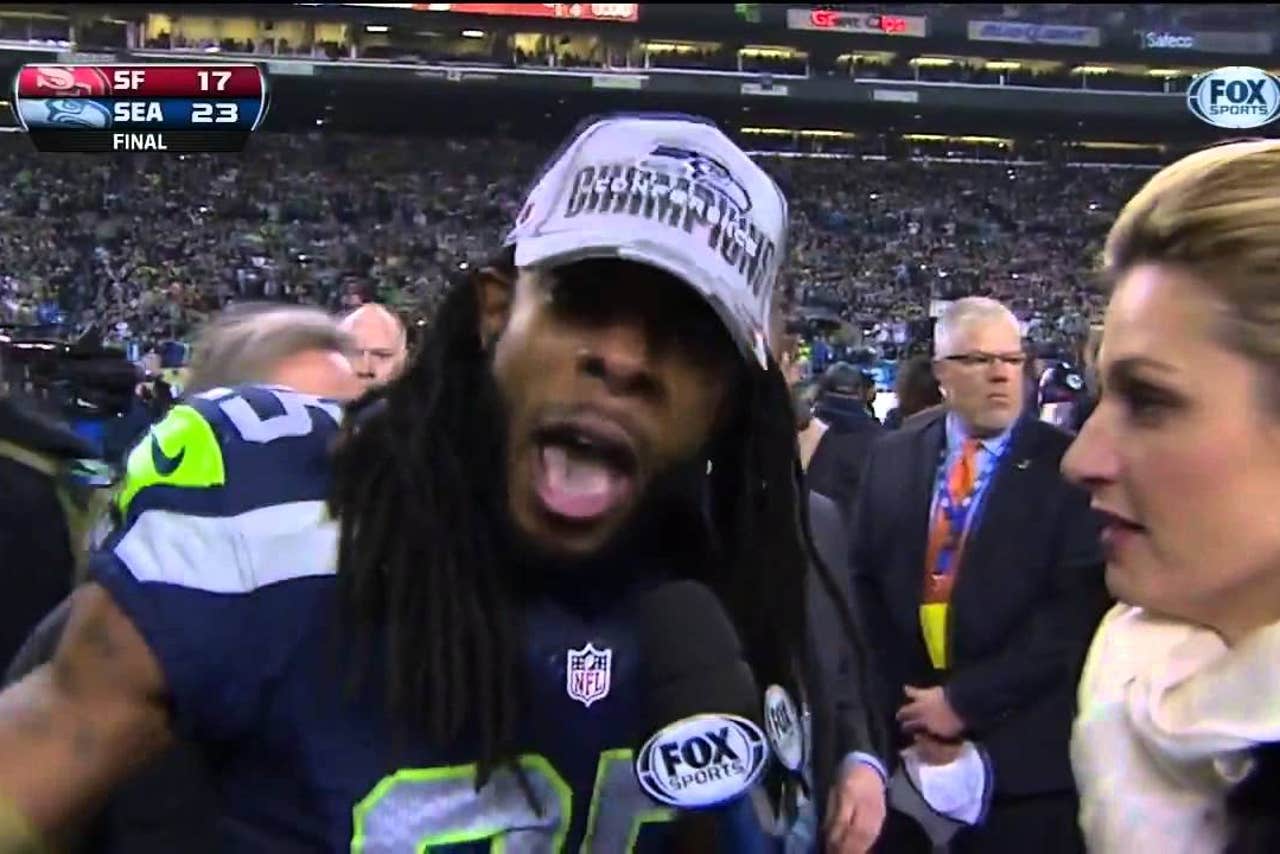 3) His reaction when the Seahawks blew the Super Bowl to the New England Patriots on the doorstep of glory.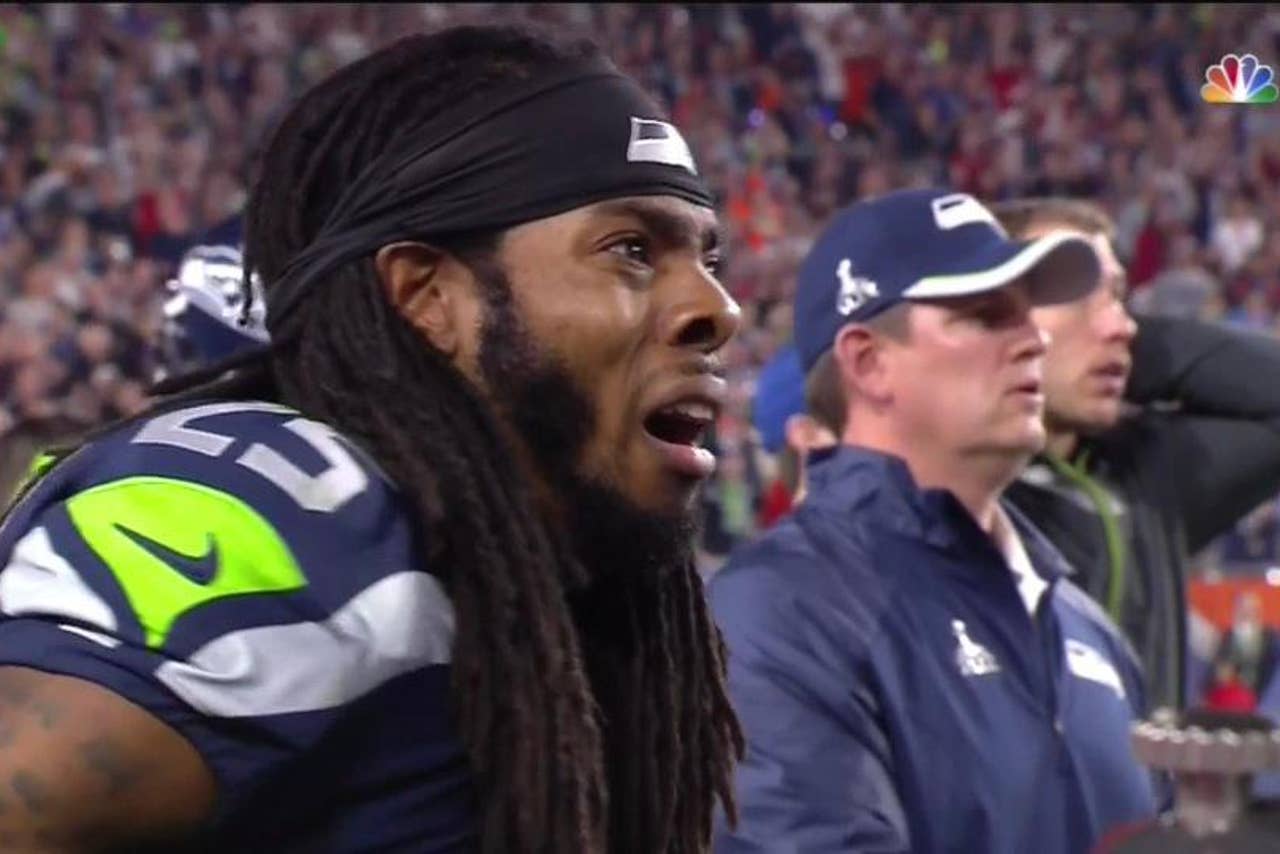 But what you may not know about the all-pro cornerback is there is a lot more to the man than what may appear on the cover, he's over the Super Bowl loss, thinks he might be one of if not the scariest player in the league, and so much more...
We caught up with Sherman at The Forum in Inglewood, CA for the Call of Duty XP and World Championships, and not only discussed his passion for the video game franchise, but, the upcoming season -- and what makes Richard Sherman, Richard Sherman...
The full interview is transcribed below, and several parts have been paraphrased for readability:
FOX SPORTS: What was the best part about winning the Super Bowl?
RICHARD SHERMAN: The months after. Just being able to celebrate with your family and friends and seeing your teammates realize they achieved something they dreamed about/worked really hard for -- without a doubt the coolest part. When you see the culmination of your hard work and dedication that you've worked your whole live to achieve all come together --€" it's really cool.
FOX: Does the way you guys lost the Super Bowl vs. the Patriots weight so heavy on your mind that it supersedes the one you won? Or is it more like: "I'm a Super Bowl champ and there's nothing you can do to take that away from me?"
RS: You treat two imposters the same. Once I'm done, I'll probably think more about it --€" but, when you're in it: every season is a new beast. And that goes for if you win a Super Bowl or lose a Super Bowl. All you're thinking about is what's in front of you.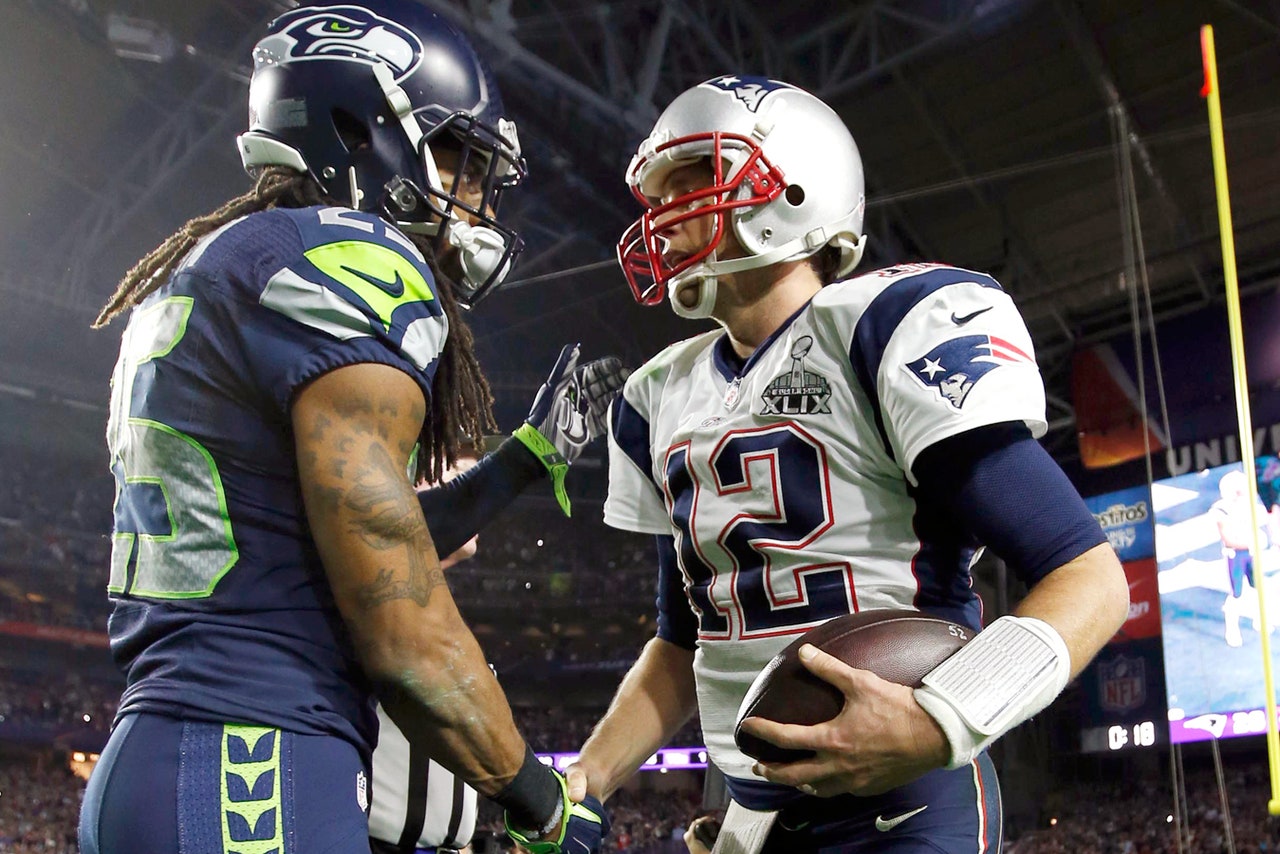 FOX: Who's the toughest wide receiver you've had to face?
RS: Calvin [Johnson] was always a tough guard. Julio Jones will give you four quarters of football and make you work. Every team has one. Larry Fitzgerald, actually, taught me a lot my rookie year -- like how to be patient, how to deal with some things that go on during the game, how to game plan within the game.
FOX: Do you have any pregame rituals you can share with us?
RS: If I did, I wouldn't tell you.
FOX: What was the last thing on your iPod when you got out of the cab today?
RS: Mike Posner.
FOX: If you could poster dunk on anyone right now -- who would it be?
RS: Bobby Wagner.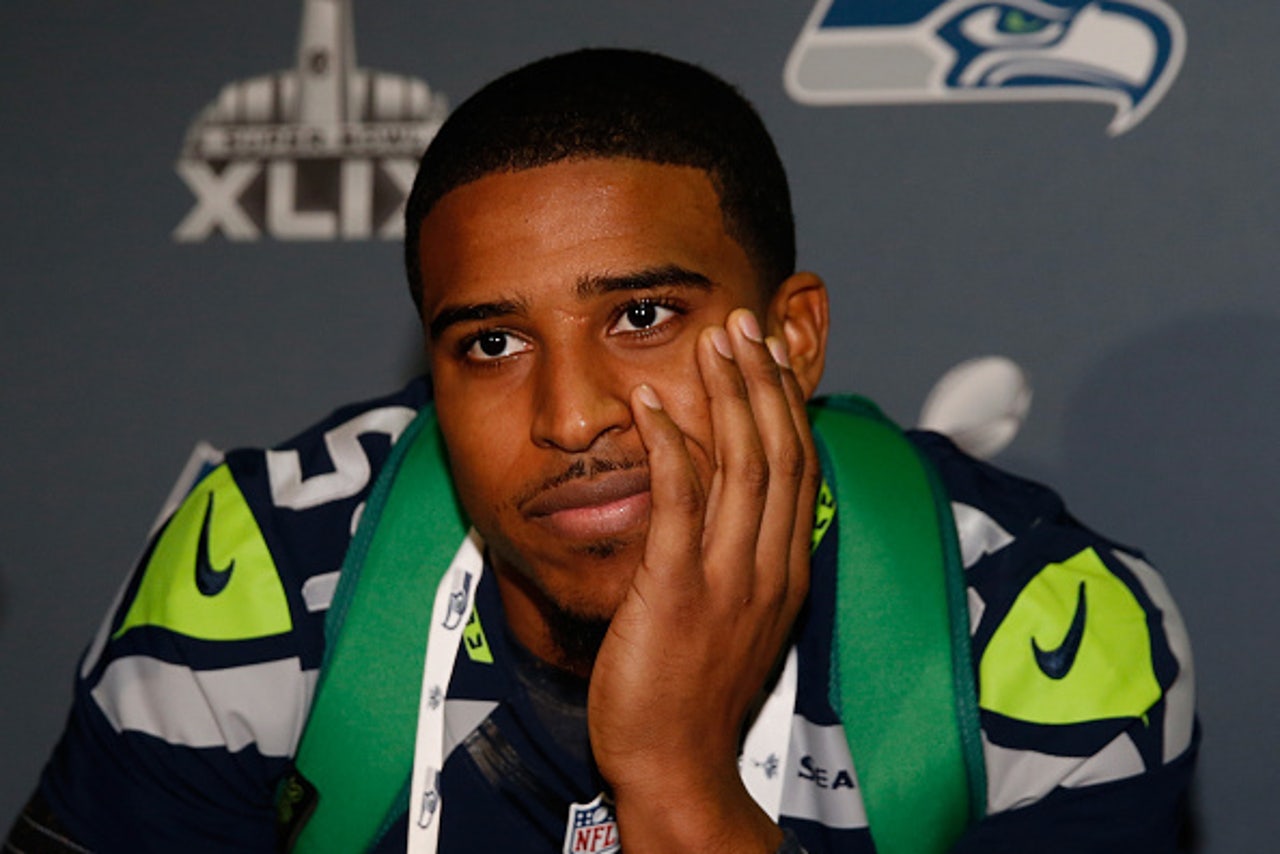 FOX: Who is the last NFL player you'd want to run into in a dark alley?
RS: I wouldn't want to see a mirror at the end of that alley.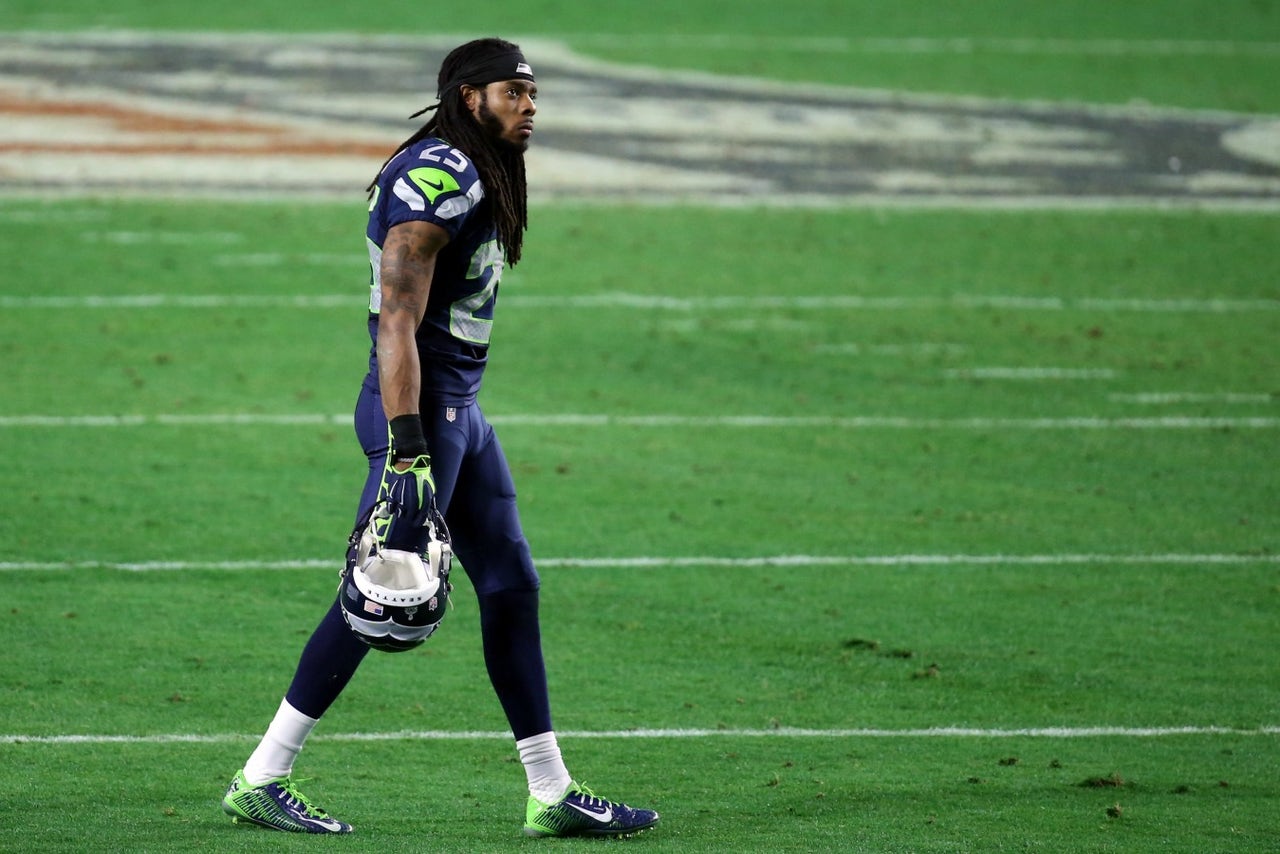 FOX: What feels better: an interception or a laying a huge hit on someone?
RS: An interception, because no matter how big or how cool the hit may look -- that sh*t always hurts later.
FOX: Let's say you die and go to heaven, God grants you the ability to ask him one question and he will answer it -- what is it that you want to know about that you've always wanted the answer to?
RS: Aliens. Where are the aliens?
FOX: Tell me about your Call of Duty game play -- what type of player are you?
RS: I'm runnin' ... and I'm gunnin' ... all day. Sub machine gun and pistols. That's how I roll.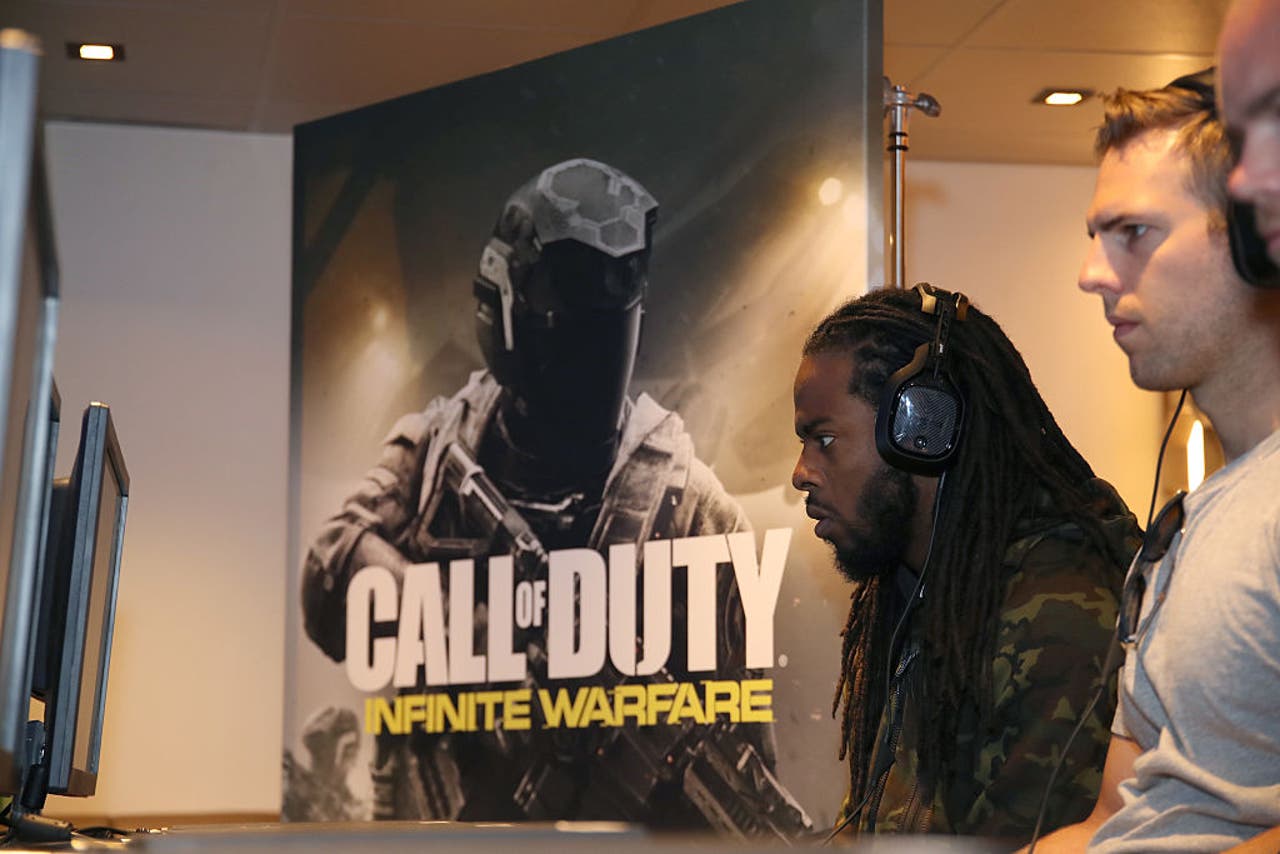 FOX: All of these pro athletes are here at the World Championships completely on their own just hanging out --€" what makes this game so special that you're willing to spend your free time consuming it?
RS: It's relaxing. It takes your mind off things. When you're a pro athlete, you don't want to play your sport all day during your leisure time. It's just an avenue to play something else, be competitive, and not have to get up out of bed.
FOX: Why is Call of Duty taking over this niche part of the industry over other games out there -- like Halo?
RS: The realism. Also, it's a game we've been playing since we were kids. To be honest I think guys just like the online game play of COD better. It's smoother.
FOX: Do the Seahawks play against each other?
RS: Oh yeah. It's a random quartet of players. We'll hop on a team together and play online; we'll probably get destroyed but we have a good time doin it. Marshawn plays, and let's just say he leaves something to be desired sometimes.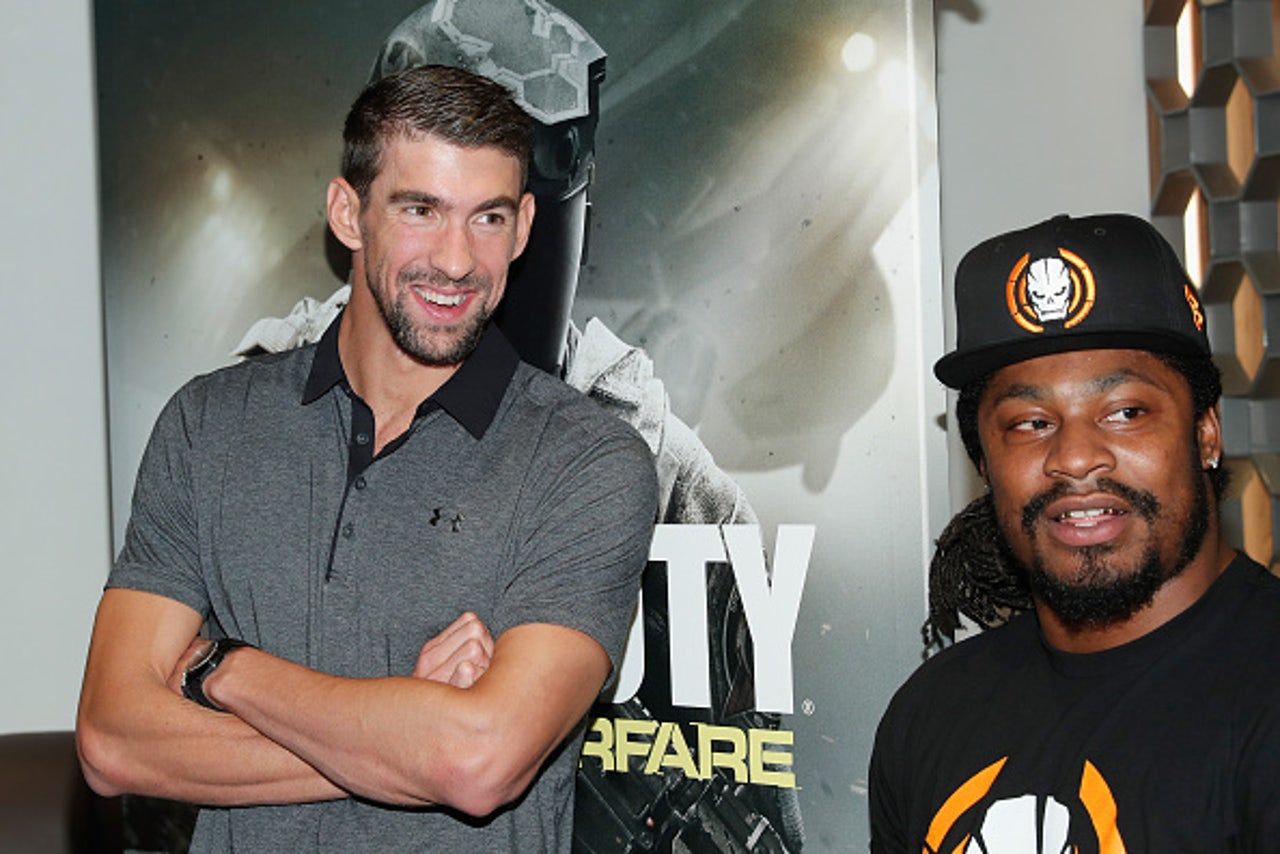 There you have it, folks, Richard Sherman: cornerback, role model, video game lover.
---
---