11 wildest stories of the Johnny Manziel era in Cleveland
BY Ross Jones • February 2, 2016
Johnny Manziel's time in Cleveland appears to be running out. 
Browns director of football operations Sashi Brown indicated that the team will release Manziel when the new league year begins on March 9.
Manziel has been a hot talking point in the Cleveland area since he flashed the money sign and walked on stage at the 2014 NFL Draft. Since then, his time with the Browns has been fueled by controversy and questions of his commitment.
Below are the 11 wildest stories of the Johnny Manziel era in Cleveland: 
One month after the Browns picked Manziel with the No. 22 overall pick, he was in Las Vegas celebrating. Pretty understandable for a 22-year-old who was enjoying his newfound stardom. Manziel, however, was criticized for such incidents leading into the draft process.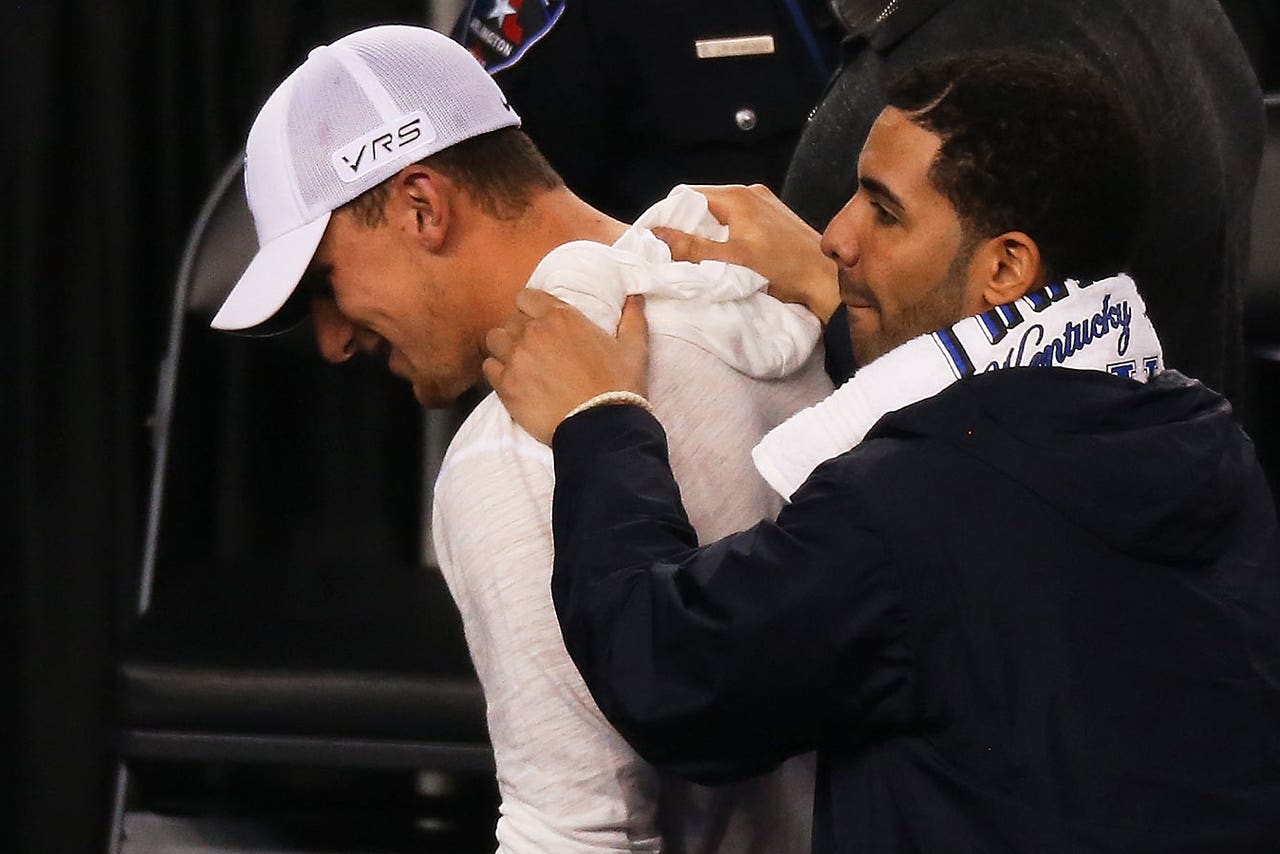 Shortly after his weekend in Vegas, an image of Manziel floating on a swan sipping champagne hit the Internet. This was one of the several times Manziel took the web by storm with his partying.
Manziel gave the Redskins the middle finger in a preseason game. The rookie quarterback cited his "lapse of judgment" and he was fined. Head coach Mike Pettine said the incident "did not sit well" with him. 
The night before Manziel and the Browns were schedule to travel to Atlanta, he was approached by a "very aggressive, very intoxicated fan." Chris Gonos, the fan, claimed that he was "struck several times in the face." Former GM Ray Farmer said the timing of the incident was "concerning", but not long after it was forgotten.
In what was one of the first appearances on the field during his rookie season, Manziel was harrassed by Buffalo's relentless defense. It wouldn't get much better, though, he flashed at times during his second season.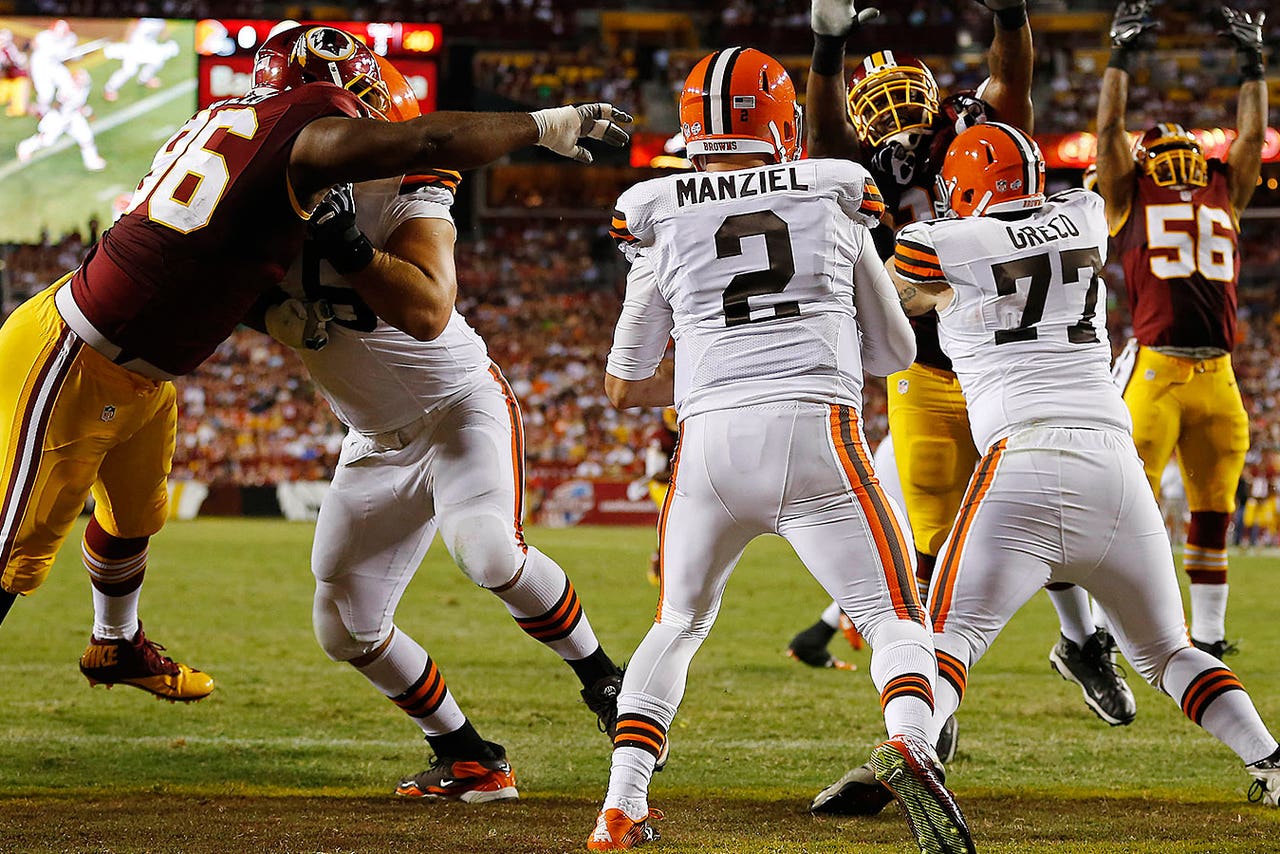 Manziel and wide receiver Josh Gordon both overslept for a finale walkthrough. Manziel, who was on the injured reserve with a hamstring injury, was fined for missing treatement. Later he would say: "It's about being accountable, not looking like a jackass." 
Not long after Manziel finished treatment in an addiction center during the 2015 offseason, he was fuming at a golf course. Manziel threw a plastic water bottle at a heckler, police said. He wasn't arrested or disciplined by the Browns.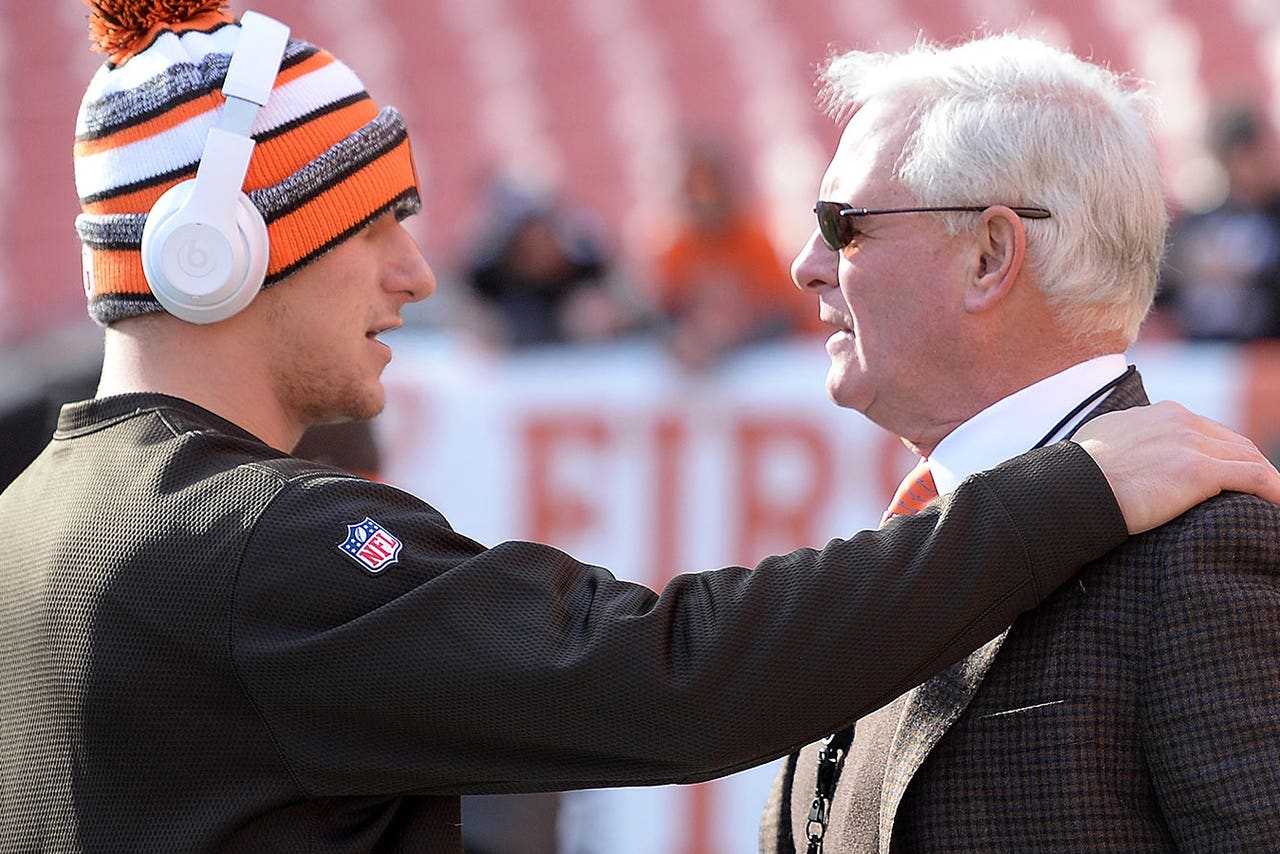 Manziel, who was cleared by the NFL for any wrongdoing, had gotten into a heated argument with his girlfriend Colleen Crowley during Oct. 2015. Police caught up with the couple on the highway, but were let go shortly after. 
Manziel was named the starter for the final six games of the 2015 season heading into the bye week. A video emerged on Instagram of Manziel rapping Future and holding some alcohol. Manziel would be demoted to the third team after he reportedly lied to Pettine.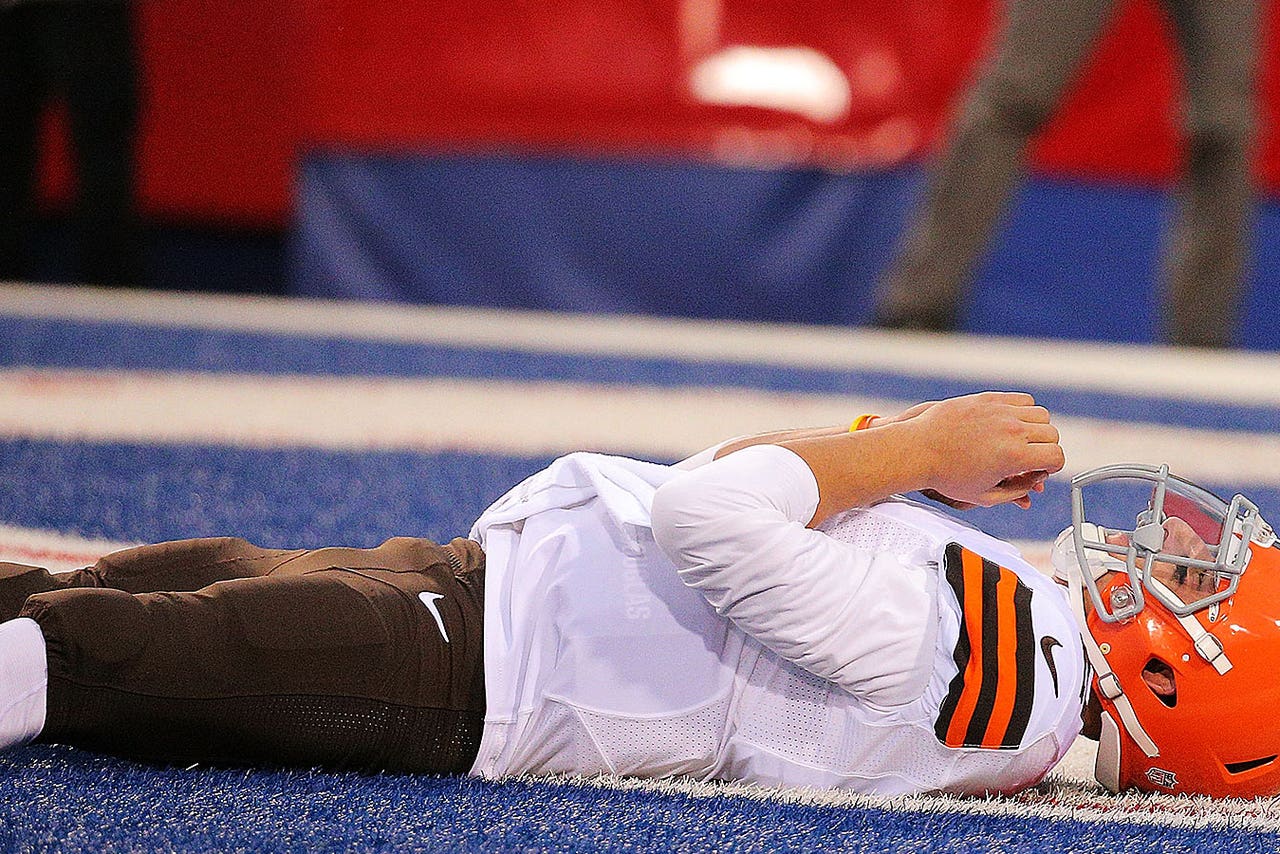 Dealing with a concussion, Manziel wasn't activated for the 2015 season finale against the Pittsburgh Steelers. Instead of showing up to treatment, Manziel was spotted back in Las Vegas wearing a wig and fake mustache. He was later fined. 
Texas police went searching in helicopters to find Manziel on Saturday after receiving a report of a possible assault. Manziel's ex-girlfriend was reportedly concerned for his well-being. Days after, the Browns would drop a statement that likely sealed his future.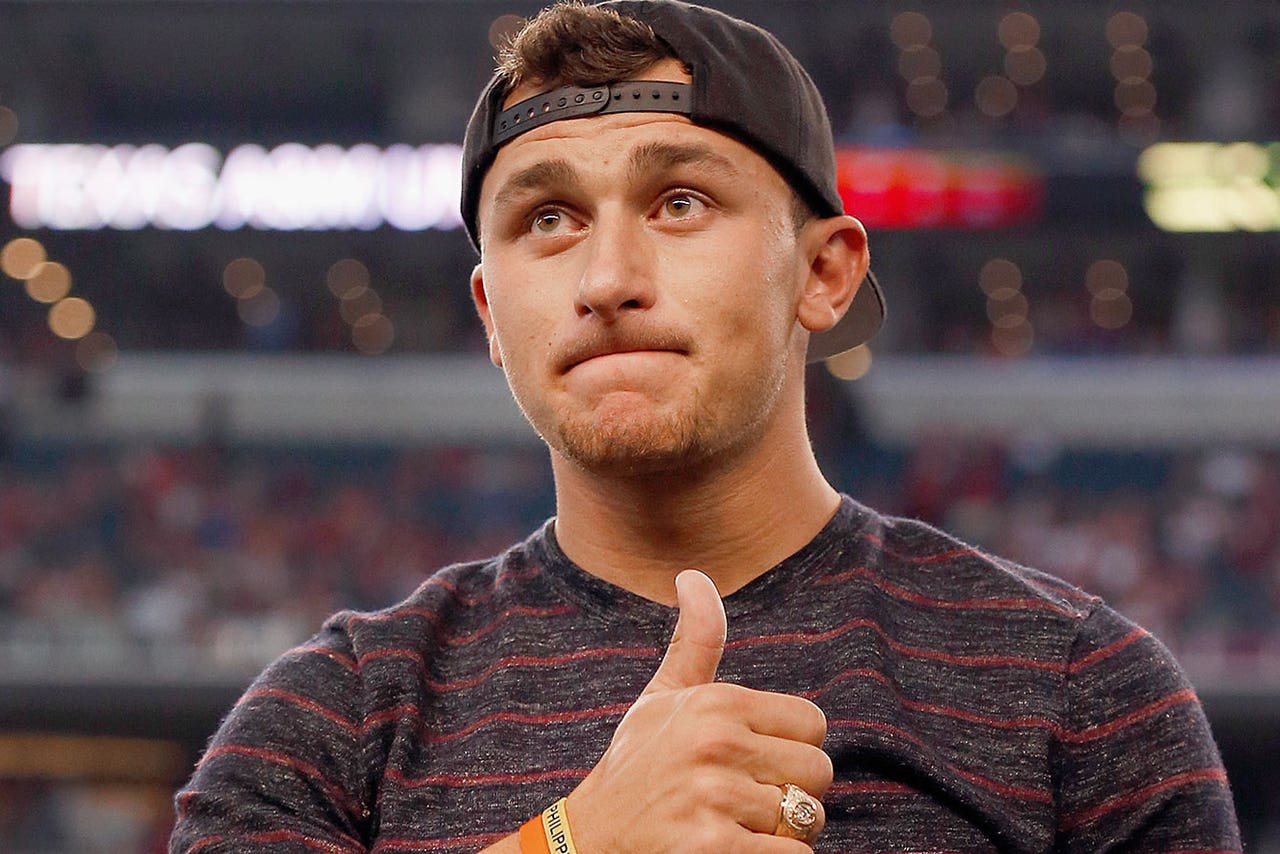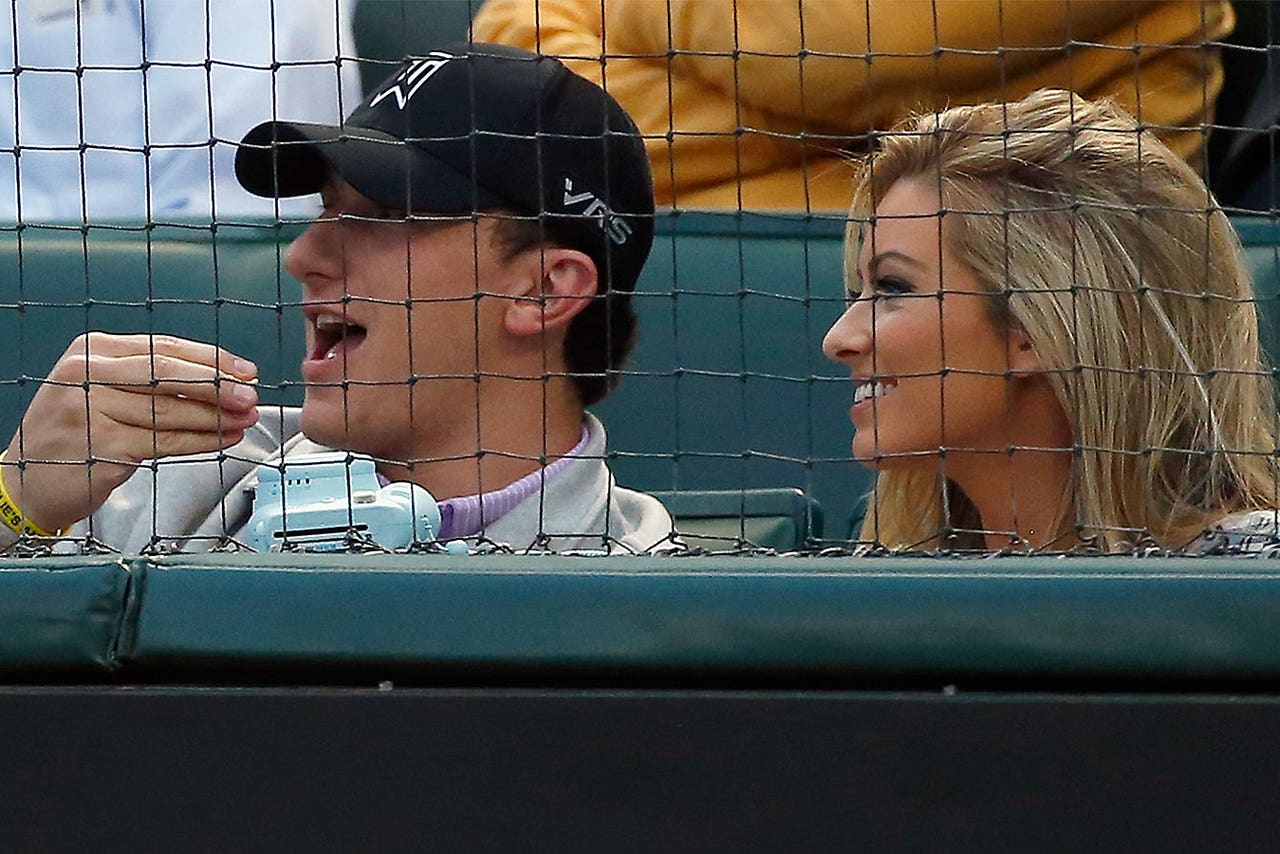 ---
---