National Basketball Association
National Basketball Association
WNBA's Fever honor Lauren Hill, recognize parents at game vs. Sky
Published
Jun. 14, 2015 9:05 p.m. ET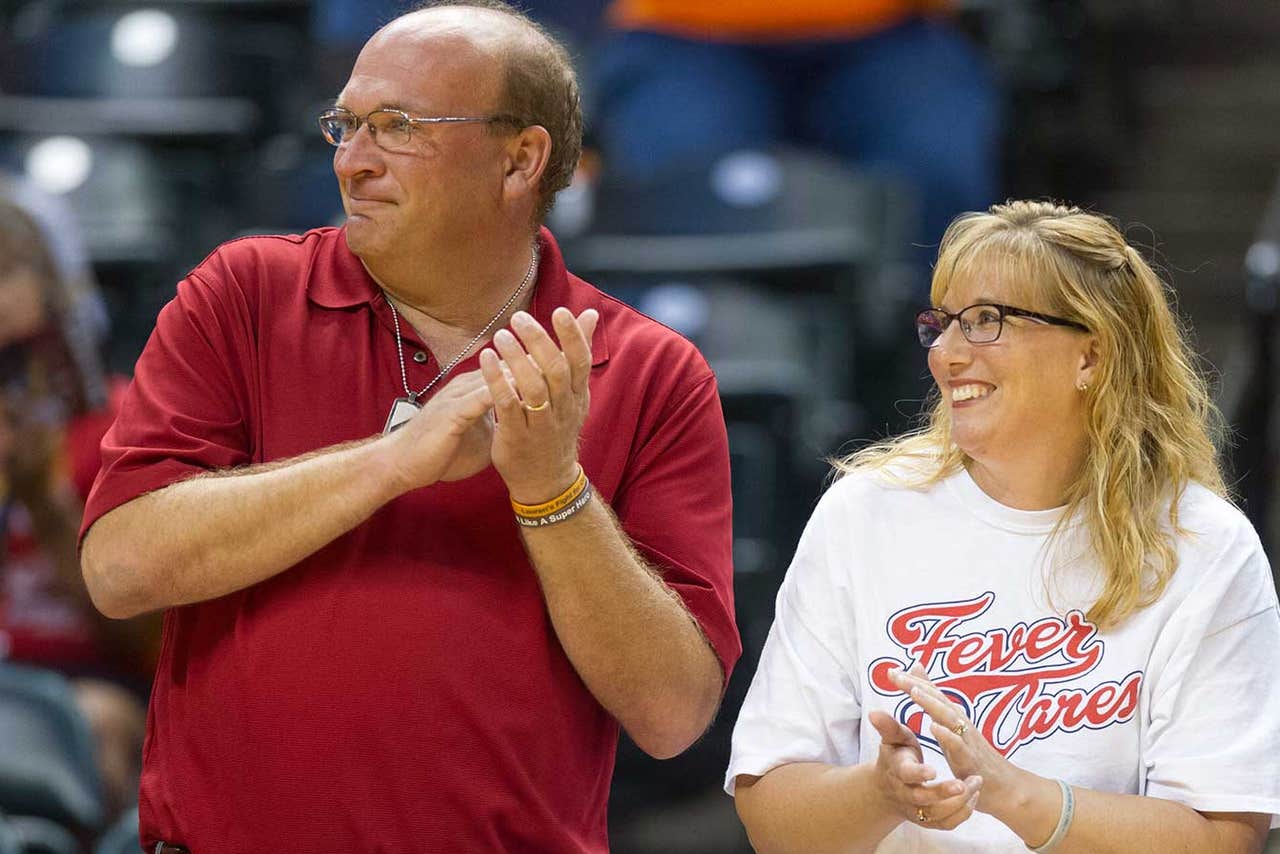 Lauren Hill passed away two months ago from brain cancer two months ago. Her mother knows she'll be carrying on her daughter's mission for quite some time.
"Essentially, she handed the mission off and we're now her voice, to keep pushing the mission forward," said Lisa Hill, who was honored along with her husband Brent and their two other children during an Indiana Fever game Sunday. "We're hoping all these families won't have to sit through and watch what Lauren went through, the pain and the breakdown of her body."
Lauren Hill died from brain cancer on April 10 at the age of 19, but not before an inspirational several months in which she lived her dream of playing college basketball for Mount St. Joseph College in Cincinnati.
She grew up about 100 miles southeast of Indianapolis and became friends with Fever coach Stephanie White and players Tamika Catchings and Shavonte Zellous during a visit to the city last October. Lisa Hill said all three stayed in touched throughout her daughter's ordeal.
They weren't the only ones she influenced. Her collegiate debut at Mount St. Joseph's last November was nationally televised and she received words of support from across the world.
"I really don't think we'll ever comprehend how big it became," Lisa Hill said. "We just wanted to let everyone know that DIPG (or diffuse intrinsic pontine glioma, Lauren's form of brain cancer) exists. Hopefully, we can find a cure and eventually, a cure for all cancers. I can't even fathom in my head the impact she had on people."
She had an impact on White, a former All-American at Purdue who also grew up in Indiana.
"What she did was completely selfless," White said after the Fever's 98-72 loss to the Chicago Sky. "It was courageous. For a lot of us, who are so involved in our own lives, to see a teenager embrace that and try to make something positive out of it, I just really felt connected to it."
Zellous and Catchings attended the Mount St. Joseph's game that Hill played in last November to offer their support.
"From the moment we met here, she really touched us in a way I don't think anyone ever has by how strong she was and how much will she had to not give up," Zellous said.
At the time of her death, Hill's work had raised $1.4 million for pediatric cancer research, according to the non-profit group The Cure Starts Now. The Fever donated $300 to The Cure Starts Now for each layup made by both teams during Sunday's game - a total of $9,600, a Fever spokesman said. An Indiana jersey with Hill's name and the number 22 -- her number at Mount St. Joseph-- was laid over a chair on the Fever bench during the game.
DIPG is considered one of the most aggressive forms of cancer. Brent Hill noted that when doctors talk of a 10 percent survival rate, it's a reference to the fact that 10 percent of children diagnosed with it live at least two years. But in reality, every child diagnosed with it eventually dies from it, he said. The Hill family hopes finding a cure for DIPG will lead to a cure for other, less aggressive form of cancer, he said.
Brent said a memorable time for him was just a few days after his daughter's death, when he and his wife attended induction ceremonies for the Indiana Basketball Hall of Fame.
"They were all grown women and had different careers and families," he said. "Listening to them talk about sports and the qualities that it instilled in their lives and knowing that Lauren probably would have been having the same thoughts if she was among them was very emotional." 
---
---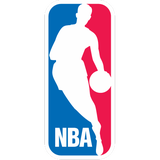 Get more from National Basketball Association
Follow your favorites to get information about games, news and more
---