National Basketball Association
National Basketball Association
Wizards' Grunfeld repeats familiar refrain of hope
Published
Apr. 23, 2013 10:11 p.m. ET

The answers get a bit repetitive when the front office leader of an NBA team is answering questions about a fifth consecutive season out of the playoffs.
''We have a foundation,'' Washington Wizards President Ernie Grunfeld said. ''We have some solid veteran players and some developing young players. There's a good chemistry, and there's no question that our goal for next year is to make the playoffs.''
Grunfeld repeated the familiar refrain Tuesday, summing up the Wizards' 29-53 record at his annual end-of-season news conference.
Other statements were also echoes of the past: The team needs to get healthy and stay healthy, John Wall remains the long-term centerpiece of the roster, the young underperforming players need to get better, and it's tough to judge how good the team can be because the core players haven't played together long enough.
''I think it's important to have continuity and let the players play over an extended period of time,'' Grunfeld said. ''We haven't had our pieces together for more than 40 games.''
Injuries hit the Wizards hard, with the trio of Wall, Bradley Beal and Nene combining to start just eight of 82 games. The roster lacked the depth to compensate, leading to a 4-28 start.
On the positive side, the Wizards played roughly .500 ball once Wall returned from a knee injury, and they finished the season ranked eighth in the NBA in scoring defense. They also had a winning record (22-19) at home, helping to balance their dreadful mark (7-34) on the road.
''The No. 1 thing we need to get is to get our players' health right,'' Grunfeld said. ''Rest up this summer, get our health right, come back next year with all our players, and there'll be some additions in the offseason.''
Grunfeld needs to decide whether Wall, the No. 1 overall pick in 2010, is worthy of a maximum-value contract extension. Wall says he deserves it. If there is no deal this offseason, Wall will become a restricted free agent next summer.
''We've said all along that we're building this team around John and with John,'' Grunfeld said, ''so we want to have him here long-term.''
Grunfeld also praised coach Randy Wittman, who wouldn't let the team throw in the towel after the miserable start.
''He kept the ship afloat,'' Grunfeld said. ''He kept the guys motivated. He kept them competitive on a nightly basis.''
Grunfeld has brought in several young players who have plateaued early or been outright disappointments. He said it's time for Jan Vesely, Chris Singleton, Trevor Booker and Kevin Seraphin to step up their games. For some in that group, it means yet another stint in Summer League ball.
''This is a big summer for all of those players,'' Grunfeld said, ''and they have to improve.''
Grunfeld anticipates less roster turnover this year than last year. He wasn't ready to buy into the notion - stated by Wittman and several players last week - that the Wizards need to focus on adding veterans because they already have their fill of young developing talent.
''We can get an old player any time,'' Grunfeld said. ''But if the old player doesn't help you on the court, that's not the kind of situation we want to get into.''
A year ago, owner Ted Leonsis said another appearance in the lottery would be ''unacceptable.'' He later backed off after Wall was injured, saying that ''the second- or third-worst record in the NBA'' would be unacceptable.
Grunfeld cleared that bar, but it probably won't ever be that low again.
''We had a team that could compete with anyone if we had all of our pieces for the whole year, which we didn't,'' Grunfeld said. ''And there's no excuses - injuries are a part of the game, and we got off to that slow start and it was hard to recover from that.''
Asked if he feels pressure to make the playoffs next year, Grunfeld smiled.
''I felt pressure last year, and the year before, to be a playoff team,'' he answered.
It's an answer he's used to giving.
---
Follow Joseph White on Twitter: http://twitter.com/JGWhiteAP
---
---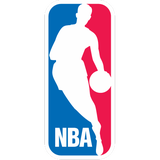 Get more from National Basketball Association
Follow your favorites to get information about games, news and more
---