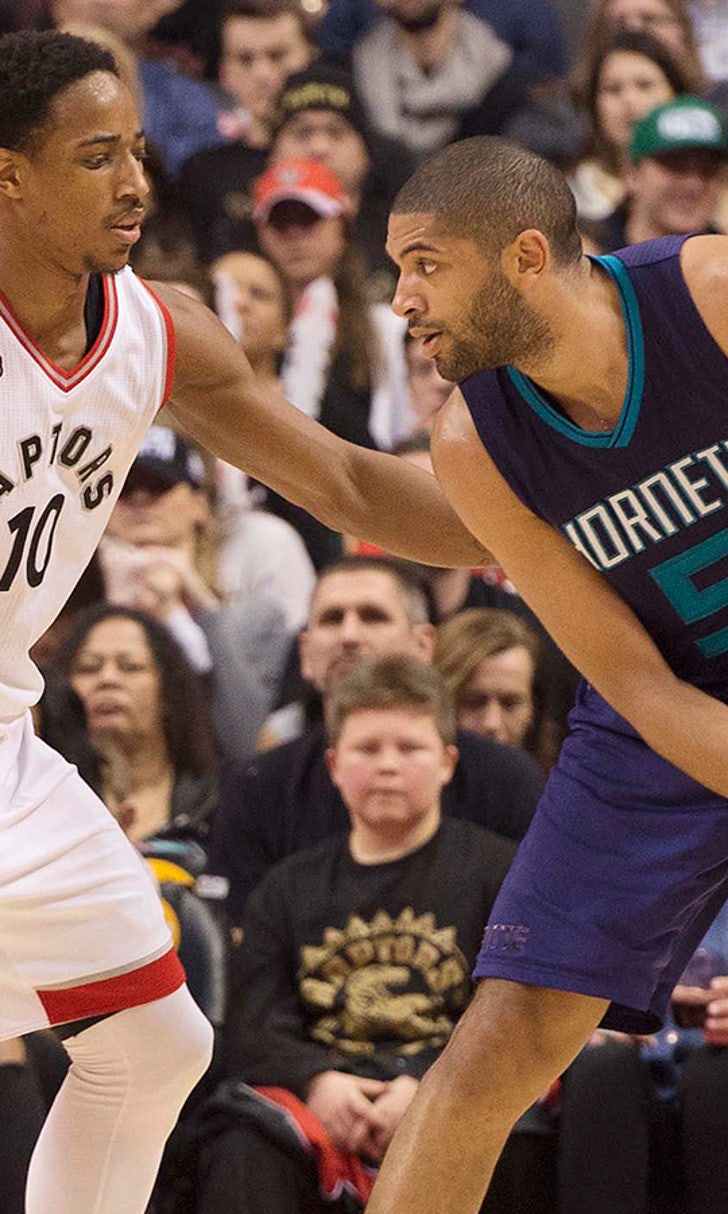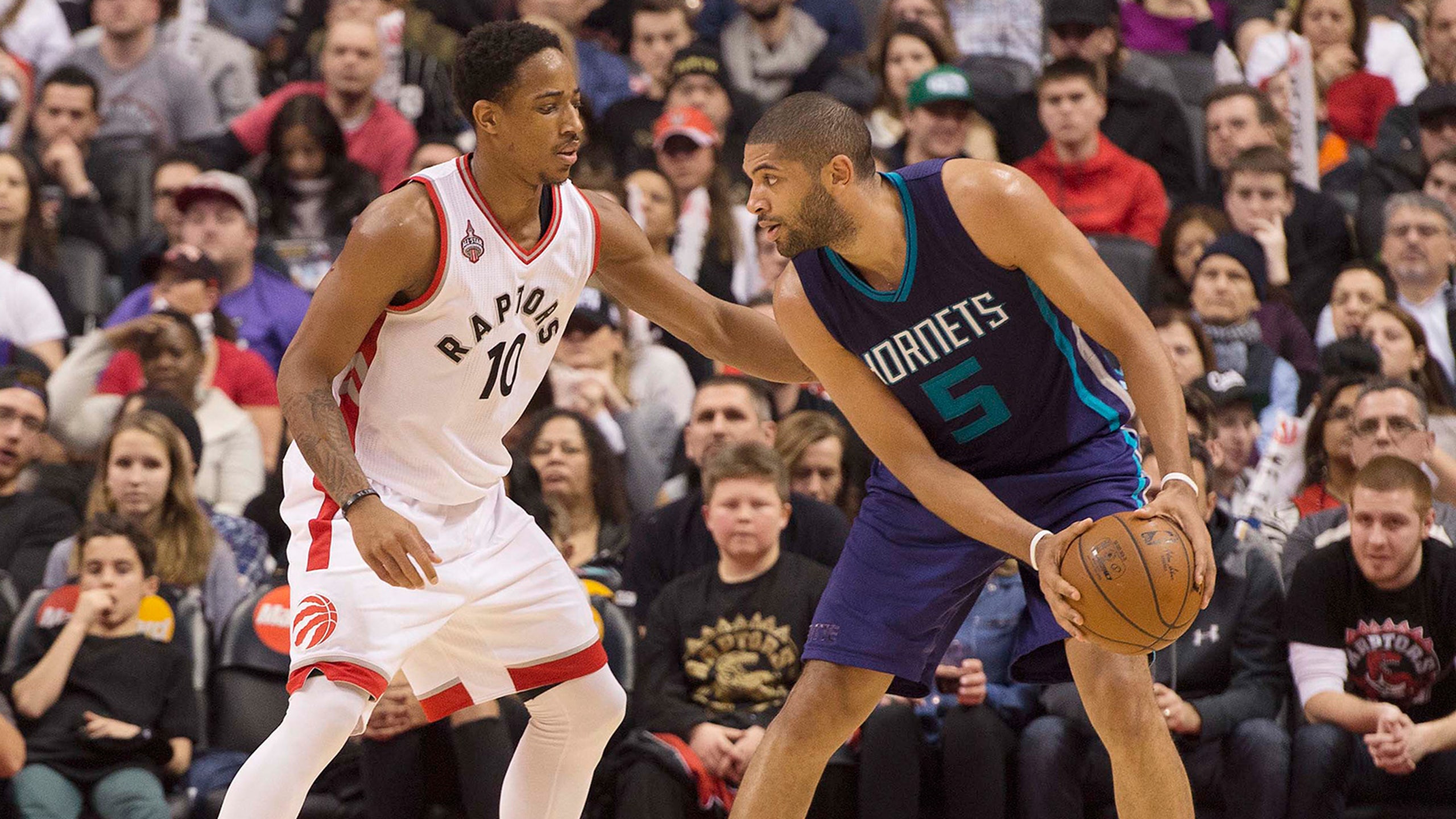 Will Raptors replace DeRozan with Hornets' Batum this summer?
BY foxsports • January 13, 2016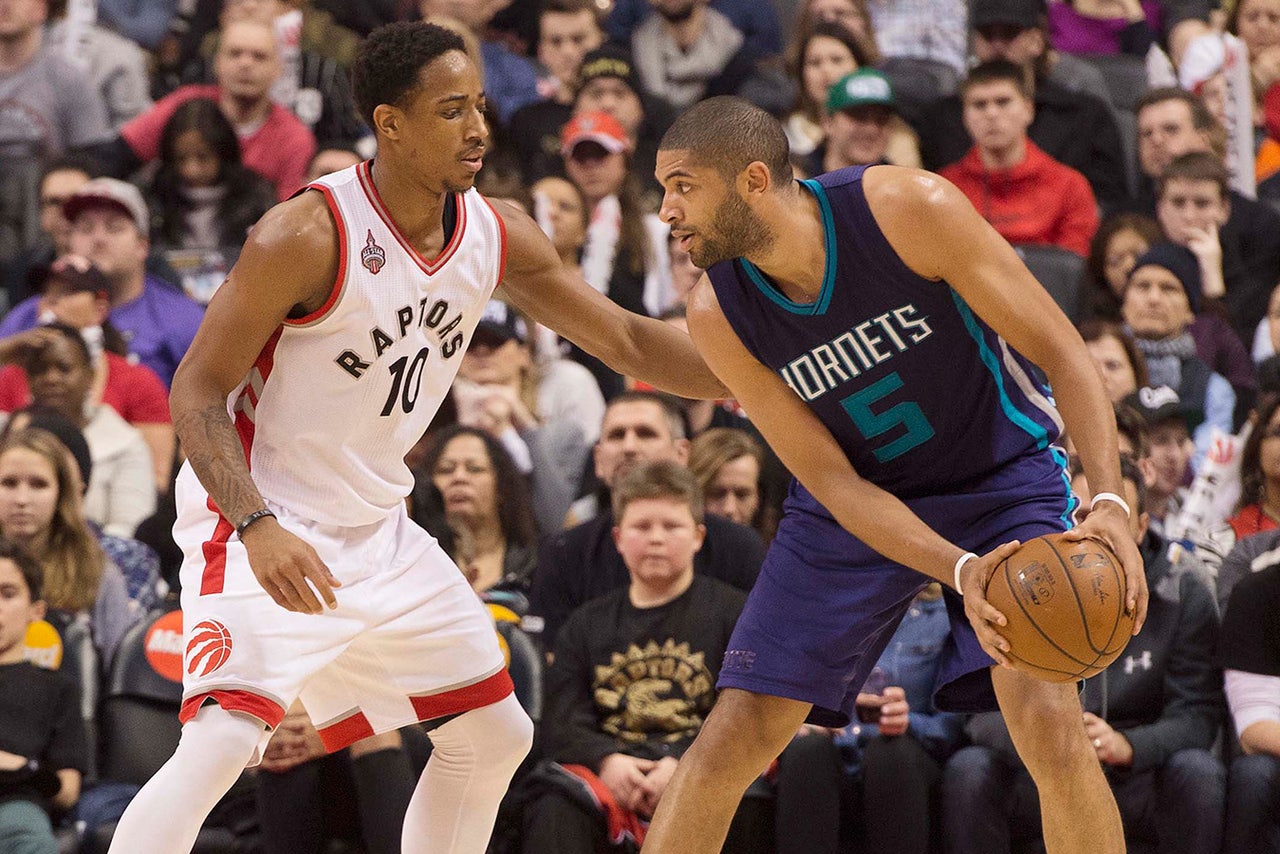 In so many different ways, Nicolas Batum has saved the Charlotte Hornets. He's their primary offensive weapon and, arguably, their best defender. In a career year, his statistics pop off the page, but more important than any metric is the way he effortlessly makes life easier for his teammates.
When he's not in the game, everybody seams to struggle. This is all good news, but could turn tragic if Batum flees for another organization this summer after becoming an unrestricted free agent. 
ESPN's Zach Lowe already inspected one potential suitor: the Toronto Raptors, pending the loss of All-Star guard DeMar DeRozan:
Ujiri has long been connected to Nicolas Batum, who will also likely command a max deal amid the unprecedented salary-cap spike. Batum isn't as explosive as DeRozan, but he can shoot 3s, he's a (slightly) better passer and he can defend more positions. Pair him with Carroll, and the Raps would have two wings who can both shoot 3s and slide to power forward -- basic ingredients to the kind of powerhouse small-ball lineups Golden State discovered. When I reported over the summer that Batum and Toronto harbored some mutual interest, Batum emphatically expressed his desire to remain in Charlotte. Still, expect Ujiri to at least sniff around the possibility of slotting Batum into DeRozan's salary slot.
Losing DeRozan would obviously spell bad news for Toronto—he's their franchise/best player; a key building block as they climb towards the top of the league. But Batum would immediately stop the bleeding. 
Unfortunately, the Hornets, a team so unfamiliar with luring desirable free agents, would be in an even worse situation. Would they start over and rebuild around Michael Kidd-Gilchrist and Frank Kaminsky? Or desperately fill their cap space with any player willing to take their money? 
The thought of losing Batum for nothing is damn near apocalyptic in Charlotte right now.  
---
---