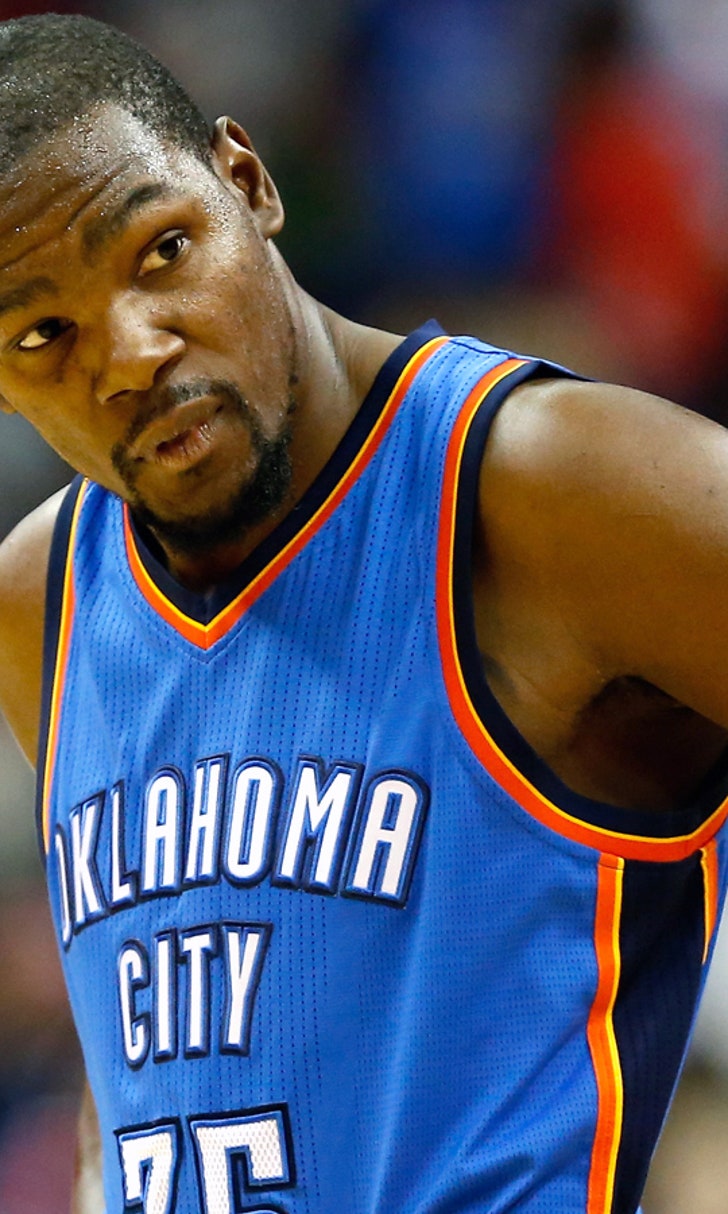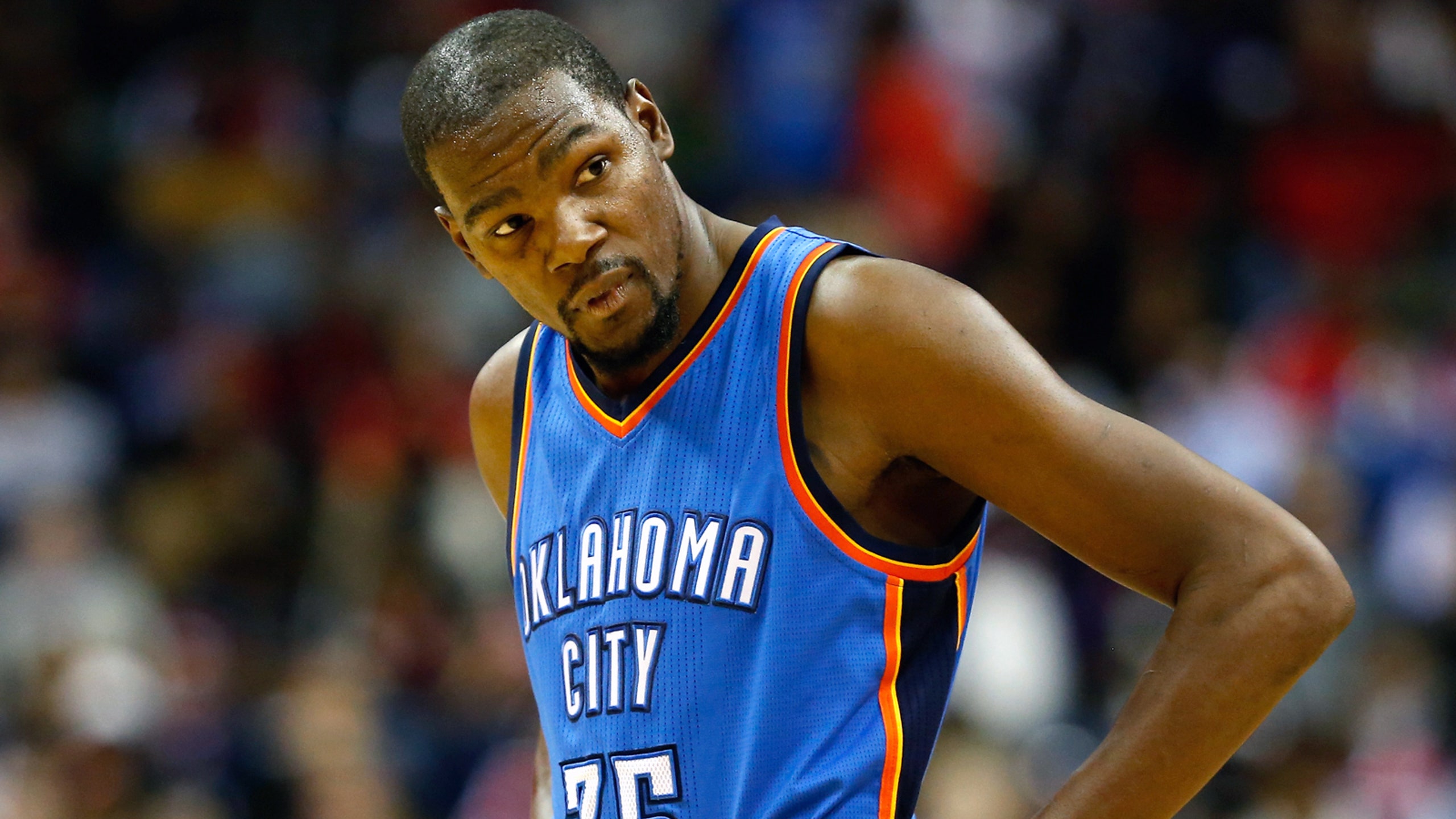 Why was Kevin Durant wearing a knee brace against the Wizards?
BY Jeff Caplan • February 2, 2016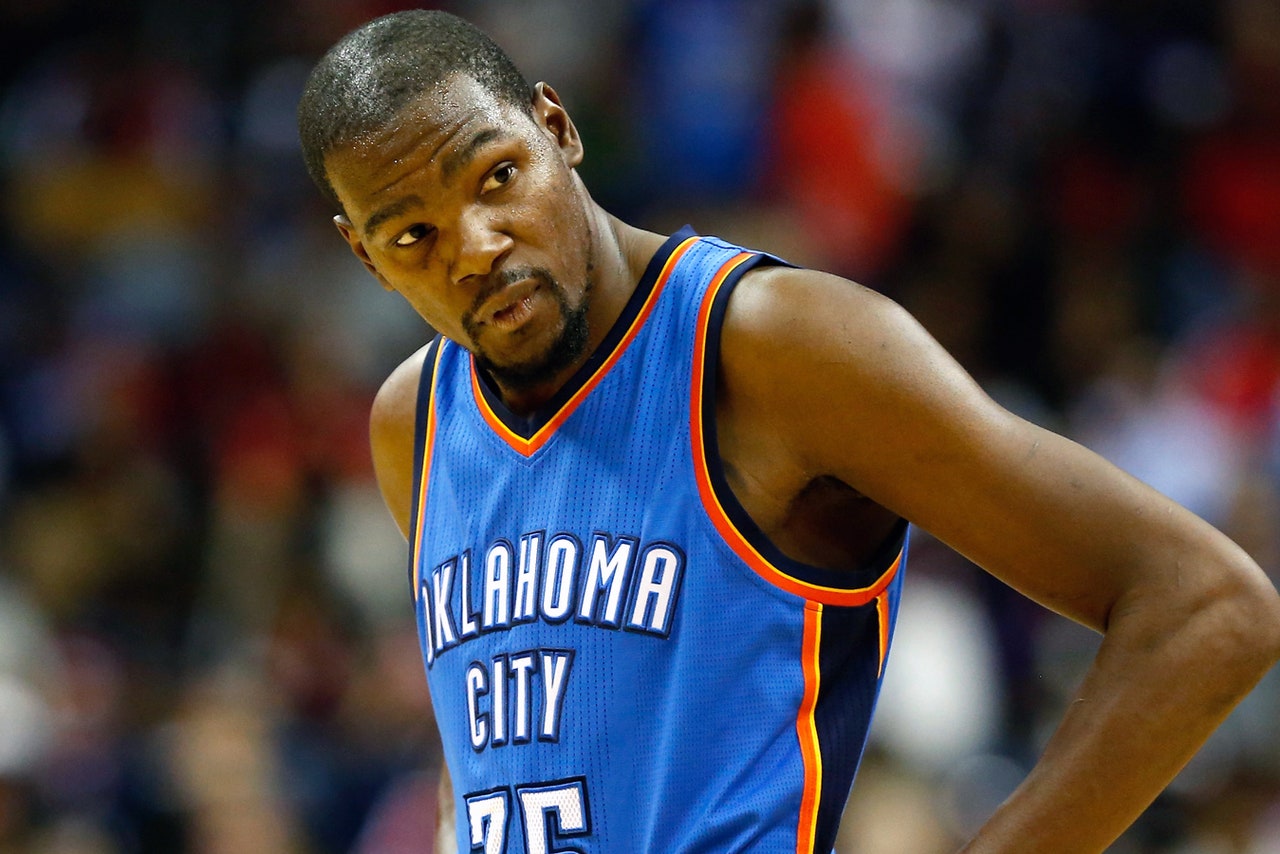 Oklahoma City Thunder star Kevin Durant donned an interesting piece of new equipment in Monday's impressive 114-98 win over the Washington Wizards: a black brace or sleeve over his right knee.
Durant is known for wearing compression pants under his shorts, which might or might not be more for aesthetics than anything else. But a knee brace? Those are never for show.
So what gives? After the game, Anthony Slater of The Oklahoman asked Thunder coach Billy Donovan what he knew about it. Donovan didn't offer much:
When reporters got into the locker room, they found that Durant had already slipped out, which is a bit unusual for the four-time scoring champ, who is typically a regular fixture in the postgame locker-room interview scrum.
If Durant is feeling discomfort in his right knee, it certainly hasn't shown in recent games, or Monday when he scored 28 points with nine rebounds and four assists in 36 minutes. Earlier in the day, he was named the Western Conference's Player of the Week. You can see the brace in the clips below, and you can also see that Durant didn't seem to be having any physcal issues either.
Maybe it was just precautionary. Nobody seems to want to offer any information at the moment. But when it comes to Durant and injuries these days, everybody holds their breath.
---
---